Greetings Fellow Travel Writers!
. . . and WELCOME all new subscribers. Thanks for joining us.


---
Editorial: Earn More by Stacking Multiple Assignments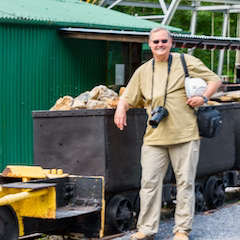 Many travel writers are content to have one assignment lined up before they leave for their destination or go on a press trip. But, this "one-and-done" approach is hardly the way to make any money. When you consider how much magazine pay varies these days and fold in your time to research and write a story — it's barely profitable.

With good advance planning and plenty of querying, it's possible to stack up multiple articles before you leave for a trip. Then, when you return from your travels and write multiple stories you'll end up with good coin in your pockets.

I do this all the time.

On my annual Europe tour in 2013, for example, I spent 42 days touring England, Germany, Wales, and France. Before I departed, I secured 36 assignments for ten different publications.

Additionally, after parlaying my assignments into complimentary accommodations, I had 35 of the 42 nights comped by various tourist agencies in these countries. I walked away with a profit of $4,131 after my stories had been published.

My article here shows how I lined up these assignments. It also shows how I parlayed them into complimentary accommodations, free entry to tourist attractions, free tours, free personal tour guides, and a smattering of complimentary meals. Combined, the perks saved me thousands of dollars.

If a European travel writing and working vacation appeals to you, and is something you'd like to try, read this post
---
This Week's Featured Post
Is Your Travel Story Marketable?
What Makes a Story Hot?

Many beginning travel writers think that any destination or tourist attraction is a travel story waiting to be published. I wish it were this easy, but this is not the case.



The problem arises when novice travel writers visit a place, fall in love with it, and then want write a travel story to tell everyone about it. There's nothing wrong with feeling compelled to write about a place. However, being enamored with a place usually doesn't translate into a viable travel story. 


There's a reason I run at a 90% acceptance rate for my stories while most travel writers are lucky to have 25% of their stories published. I have a rigorous selection process where I scrutinize my travel story ideas closely before I pitch them. 

This means leaving many good travel story ideas on the sidelines. This hurts because sometimes I'm so smitten with a place I'm dying to write about it. But, no matter how much I love a place or how much it resonates with me, I spend time considering the feasibility of getting a story published before I pitch the story idea to editors.

If my story idea doesn't measure up, I won't pitch it.

How do I examine a potential travel article to assess its marketability? This post will help you. Use these guidelines to decide if you'll be able to sell your idea.


---
Upcoming Posts
September 13: Dreaming Up Luxury Travel Story Ideas
September 20: Four Great Reasons to Sell Multiple Travel Story Ideas and How To Do It
September 27: Six Tips for Dreaming Up Travel Story Ideas that Sell




---
PitchTravelWrite.com Success Stories
Jessica Pickett's Impressive Travel Writing Trajectory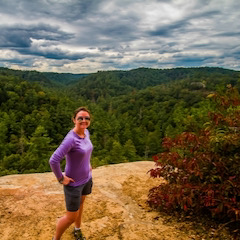 Here's Jessica Pickett's impressive and inspiring story, in her own words, of how she launched her impressive travel writing career.

Hailing from Lake Charles, Louisiana, Jessica's steady ascent through the travel writing ranks is a textbook example of what novice travel writers should be doing to break into this competitive arena.

Novice writers can learn from and aspire to the lessons in her trajectory:


"While attending a Travel Writer's Conference in San Diego in 2014, Roy and his wife, Linda, sat at my table and, to my good fortune, easily struck up conversation. After chatting with Roy, I immediately purchased his eBooks, even before hearing him speak on stage.

A few short weeks after the conference, I landed my first byline. Bolstered by the knowledge gained from Roy's books and his PitchTravelWrite.com posts, I pitched a well-known regional magazine and blog. This regional blog and magazine where I "started" my travel writing is TexasHillCountry.com.

After answering a "Call for Writers" post (which had been shared over 4,000 times by the time I saw it) I was invited to become a regular monthly contributor.

Upon submitting my first article they offered me a permanent contributor's role. There, I published dozens of articles, both digital and print, in over a year of writing for them."

Here's how Jessica went from strength to strength to become a professional travel writer . . .

Read Jessica's Travel Writing Success Story

---
Pitch Travel Write: Most Requested Links About Query Letters that Work
The query letter is your most important sales tool. It explains your idea in enough detail to arouse the curiosity of an editor. 

Well-written query letters convince magazine editors that you have exciting travel stories their readers will absolutely love.

Your query needs to point out how the stories will fit into the magazines. And all freelancers need to learn the basics of writing good query letters.


Here's our Query Letter Resource Page on www.PitchTravelWrite.com, with one dozen of our best articles on writing effective query letters.


Access our free Query Letter Resources


---
Inspirational Travel Quote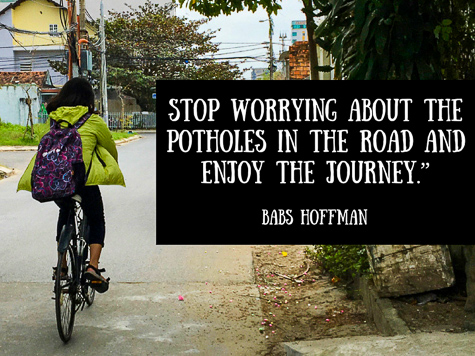 ---
RESOURCES FOR TRAVEL WRITERS
Featured Book for September: THE COMPLETE GUIDE TO MARKETING AND SELLING YOUR ARTICLES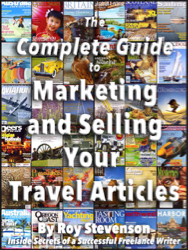 If you can't sell your travel stories, you don't get to write them. This guide shows you EVERYTHING you need to know about selling your travel articles to paying print media.

My manual, The Complete Guide to Marketing and Selling Your Travel Articles tells you how to select salable story ideas, how to write first class query letters and pitch your ideas the right way. This comprehensive manual shows you how to find magazines that will be interested in buying your story, and how you can start selling your travel articles to magazines immediately and reap the fantastic travel benefits, while being paid for your work.

Buy the Book: Marketing and Selling Your Travel Articles

Testimonial from Michelle Newman:

"Roy, although I've been contributing to magazines, newspapers, TV and radio for nearly 20 years, your book, The Complete Guide To Marketing & Selling Your Travel Articles is an invaluable tool regardless of one's level of experience dealing with & contributing to various outlets. Your book is written in a clear, understandable manner that gives concrete examples. Most importantly, it's enormously informative & helpful.

As I shared with you, in one month I took a brutal hit and my 3 biggest outlets no longer exist or have ceased generating content. So it was back to square one for me — having to reach out and pitch editors and find new outlets.

The query letter section in The Complete Guide To Marketing & Selling Your Travel Articles is an enormous help; it is packed with useful, practical information and not a bunch of fluff.

Thanks one again for generously sharing all of your tips and info that you've acquired over the years."
Michelle Newman, www.enlightenedtravel.net

When you buy this book in September you can get $15 off the regular price if you use promo code sp15 at checkout:



Don't forget to use promo code sp15 at checkout to get your $15 discount.
---
Group Coaching Mastermind Community
Our first Group Coaching Mastermind Community kicked off in October, 2020, and we've got a global group with members living in Australia, Belgium, Canada, Vietnam and the U.S. We're very excited about this group of writers and our new community! We added new members to our community in early January and they're getting to know the group and participate in writing activities.

If you missed out on the opportunity to join this session, you can get on the waiting list for the next session starting in the fall:

Learn more and get on the waiting list

---
Live Workshops
People have been asking when our 2022 workshops in New Orleans, Louisiana are scheduled.

Here are the 2022 dates:
June 17-20, 2022, Travel Writing & Photography Retreat
June 22-24, 2022, Marketing Master Class for Travel Writers


We've had lots of interest already. You can sign up for our no-obligation interest list for these workshops and receive our substantial early bird discounts when we open registration:

Get on the 2022 Workshop Interest List
---
Did You Know . . .
Our Complete Marketing Master Class for Travel Writers is ranked #1 on TravelWritersExchange.com's Top Ten Travel Writing Workshops.

You can access the list of the top ten travel writing workshops at the link below:

Travel Writers Exchange workshop list: #1 Marketing Master Class

Online Travel Writing & Marketing Master Class
Now, you can study our Marketing Master Class for Travel Writers online for only a fraction of the price of the live class! We recorded it LIVE in Seattle, for aspiring travel writers who weren't able to attend in person.
Who's it for?

If you're a novice travel writer, or you haven't had much luck selling your articles to print magazines, this Online Travel Writing & Marketing Workshop is for you.
If you weren't able to travel to our Live Master Class, here's the opportunity to attend anyway - without any travel costs and at a substantially reduced cost!
If you work a full-time job and can't get time off to attend the live class – you can still attend on your own schedule after working hours.
If you've wanted to attend our Live Marketing Master Class but can't get your schedule to fit with the dates it's offered – here's your opportunity to attend at your own convenience.
---
At Your Service
Coaching and Consulting
Online Courses
Vietnam 1-1 Retreat & Consulting
Expat Consulting
email: pitchtravelwrite@gmail.com
If you know someone who will enjoy this newsletter,
please forward or sign up
---
PitchTravelWrite.com, is our information-packed website for travel writers. This e-zine, a series of travel writing books and reference guides, coaching programs, and our workshops all work together to give you guidance in this field.

Our aim is to provide you with practical, nitty gritty information to help you gain entry into the travel writing realm and all the enjoyment that comes with it. 




We're thrilled to announce that www.PitchTravelWrite.com is once again on The Write Life's list of 100 BEST WEBSITES FOR WRITERS! 



You can see the entire list by visiting their website - click on the graphic to view the list now.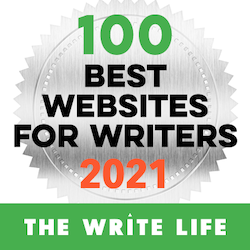 ---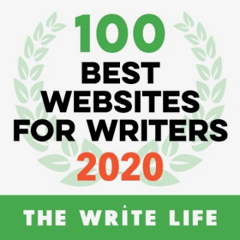 ---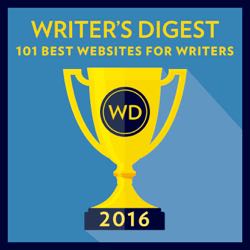 ---
Friend me on Facebook
My Facebook page is about freelance travel writing. I frequently post about:
• links to other well produced travel websites and blogs
• links to my travel articles
• magazine cover stories and back stories
• links to resource pages
• links to coaching and mentoring resources
. . .and plenty of other useful information to get you up to speed



Link to Roy's Personal Facebook page
---


That's all for now. Until next week - just keep pitching! Roy

Roy Stevenson
Pitch Travel Write
www.pitchtravelwrite.com






---