Greetings Fellow Travel Writers!
. . . and WELCOME all new subscribers. Thanks for joining us.


---
Editorial: The Most Popular Modes of Travel Writing to Earn Income Today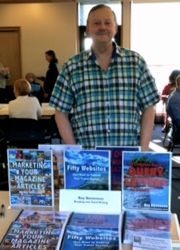 Introduction
Up until 2006, writing for print media (magazines, journals, newspapers, in-flights, and custom publications) was pretty much the only game in town.
With the advent of the internet, opportunities for travel writing have expanded primarily in the form of blogging and websites. Many savvy entrepreneurs who entered the game early have parlayed these into strong financial opportunities.
But where do these main travel writing outlets currently stand as potential sources of income? Here's my take . . .
Print Media - Magazines, Trade Journals and Custom Publications
Writing for paying print media is the most difficult and still the most respected of the main travel writing modes. Writing for print media is regulated and requires three steps for the writer to get published:
Pitching your story idea to a magazine editor
Having the editor purchase your story idea
Producing a publishable piece for the magazine
Generally, the higher paying the publication, the more demanding the editor may be in terms of rewriting or re-slanting the piece.

There exist plenty of print publications that pay freelance writers for their work. In fact, this number remains astonishingly high. Consumer publications in the English-speaking world number 10,664. This includes close to one thousand travel and lifestyle magazines.

Additionally, many magazines publish travel stories in various other genres and guises. Of the 106 publications that have published my travel stories, exactly half (53) are travel print publications while half (53) are non-travel publications.

There are an additional 12,707 trade, custom, and technical publications. Many of these accept travel and lifestyle-related stories.

Collectively, these publications require tens of thousands of articles each month.

Payment for print media ranges from 5-cents/word to $1/word, with the occasional freelancer making up to $2/word, although this is rare. I've received payments right across this spectrum.

Writing for print media continues to offer solid income potential for motivated travel writers today.

The Internet: Travel Websites and Blogs

Since starting my travel writing career in 2007, I've witnessed the rapid online travel writing boom, followed by a progressive series of busts. These sharp declines were precipitated by several factors including economic recessions, the implementation of sophisticated algorithms to curtail "junk" travel blogs and websites, and of course, the global pandemic.

Traffic and readership of travel websites depends on having SEO-friendly content. (SEO = Search Engine Optimization). Because of the relentless daily demand for more traffic, websites are screaming out for copy.

It's fairly easy to get your stories published on travel websites. Web editors are less discerning than print media editors in terms of the quality of the stories they publish.

Screening processes for content on travel websites are not rigorous and often are non-existent. There are no uniform established writing standards. Thus, the overall standard of writing for travel websites is lower than for print media.

Travel website stories range from outstandingly good to atrociously poor. I've read some superbly well-written travel stories on websites. A few times I've even written to the authors suggesting they submit their stories to paying print publications.

Despite the ease of getting your stories published on travel websites, they generally do not pay for your work. If they do pay, it's usually a token amount ($25-$100/article). I receive $50-$100/article for my online travel stories (which are recycled articles that were previously published in print media.)

I know a travel website writer who is considered highly successful and who earns an average of $500/month. Respected print travel magazines often publish travel articles on their websites; these may pay better than the figures in the previous paragraph.

Despite these slim financial pickings, I do recommend that novice travel writers get some articles posted on travel websites before they start pitching print media. This gives them confidence in their writing abilities.

Establishing an online presence also provides an unofficial "portfolio" that is easily accessible to print media editors. They can check out a novice's writing skills online before they commit to commissioning an article.

Another major form of travel writing is travel blogging. Travel blogging has no discernible gold standards for grammar, spelling, syntax, writing voice, and other important writing skills. Travel blogs are regarded by some as a glorified form of journaling, often resembling self-absorbed "dear diary" type entries.

Some blog critics claim that many blogs are little more than random personal ramblings.

Other blogs consist of lazy listicles like The Top Ten Tourist Attractions in XXXX. These are often hastily assembled cut-and-paste Wikipedia lists of attractions at a destination.

Some travel blogs are well written. I occasionally come across travel blogs that impress me enough to think, This blogger could have sold that story to a top-shelf magazine and been paid well for it.

Although blogs are sometimes informative, they often contain nothing more than you can find from a Google search or in a guidebook. It's common for them to fail to paint a picture of the place.

Here's what renowned travel author, Paul Theroux, said about blogs in an interview with Atlantic magazine.

". . . I loathe blogs when I look at them. Blogs look to me illiterate, they look hasty, like someone babbling. To me writing is a considered act. It's something which is a great labor of thought and consideration. A blog doesn't seem to have any literary merit at all. It's a chatty account of things that have happened to that particular person."

Experts admit that if you start a blog today, it will take you at least four years to monetize it — if you do everything right.

Every week I receive questions from aspiring bloggers saying they're spending countless hours setting up their blog. I typically suggest they drop it. I see blogging as a financial dead end unless you're prepared to put in several years of hard work, with no guaranteed financial return.

Of course, many travel bloggers create blogs for personal reasons other than financial reward. But if you want to earn money now, blogging is not an easy way to do it. It's a long, hard grind.

In summary, the financial potential of writing for print media still remains a better option than online travel media for writers who want to earn money today.

---
This Week's Featured Post
My Winning System for Dreaming Up Travel Story Ideas that Sell
I frequently receive emails from aspiring travel writers asking how I manage to generate so many travel story ideas.  



I've had more than 1,000 articles published in the past ten years. In a good week, I've pitched as many as five story ideas, and written up to six articles. 

"Where do you get so many ideas?" they ask.
 


Genius physicist Stephen Hawking said, "Ideas come into my head while I'm asleep."

I wish I could say something cool like that. But alas, I'm not divinely gifted. I have to work at it. 



The fact is, I'm always looking for new story ideas. If you want to boost your bylines, try my winning system.

These seven techniques can be used to constantly generate salable ideas

---
Upcoming Posts
October 18: My Diverse Travel Writing Assignments
October 25: Successful Travel Writing Tips for Beginners
November 1: Your Guide To Successful Press Trip Invitations


---
PitchTravelWrite.com Success Stories
Barb Harmon: Learning To Cope With Grief Led Me To Travel Writing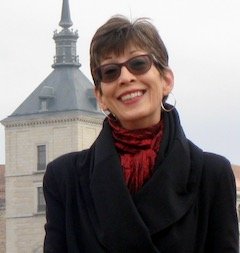 A session with my grief counselor inspired my next chapter as a travel writer.

After the death of my youngest son, I sank into what appeared to be a dark, ugly, depression. I lost interest in everything; including a successful online business. Months later, after closing the shop, I began to see a grief counselor. When she pronounced a diagnosis of Post-Traumatic Stress Disorder, I was shocked but relieved when assured she could help me cope with the symptoms.

One suggestion to help cope was journaling. While that didn't interest me; writing did. As a former Education Manager for a large international cosmetic company, I spent many a night, penning seminar and print material content.

The majority of my life has been spent writing in some form; little did I know writing was about to change the trajectory of my life. It was a grey, rainy day when my counselor asked, "What do you want to do with your life?" Without hesitation, I replied, "I want to be a travel writer." Something stirred inside upon hearing those words; the sun came out, and I knew I was going to be okay. There was life ahead waiting for me to take the first step toward it.

I can thank Google for bringing Roy Stevenson across my path. An editor I frequently worked with, mentioned she might like a roundup story about Guadalajara in the future. She asked if I was interested. Of course, I said, "yes." Two minutes later I was googling roundup stories, and Roy's name popped up.

After reading Roy's article, Why Roundup Travel Stories are the Most Fun to Write, it was apparent his site was the 'mother lode' for aspiring travel writers.

I was hooked, and soon afterward ordered his e-Books which I refer to often - every time I peruse a book, something new jumps out at me. Here's the rest of Barb Harmon's absorbing and successful travel writing journey

---
Pitch Travel Write: Most Requested Links About Improving Your Travel Writing
As travel writers, we put words together to paint pictures of our destinations. Writing about a place we love seems like such an easy thing to do. From the readers perspective, we live a charmed life.   But, as you know, there's much more to the travel writing craft: Things behind the scenes that your reader doesn't know about like . . .
How to say the words in just the right way
 
Sharing valuable information to catch their attention
  
Knowing how to keep them engaged
All of this, and more, is part of travel writing.



There's also a lot to learn about controlling your time and freeing yourself up from mundane tasks so that you can spend more time on the things you love to do – writing about travel.



This resource page includes information about topics that focus on your travel writing craft, including how you can improve your writing and increase your productivity – and get those articles out to editors.

Here's the link to our free Travel Writing Craft Resource Page


---
Inspirational Travel Quote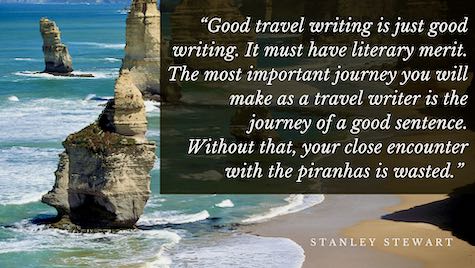 ---
RESOURCES FOR TRAVEL WRITERS
Featured Book for October: How to Break Into the Luxury Travel Writing Market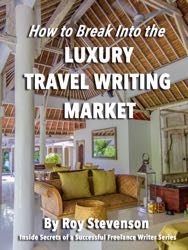 Would you like to stay at luxury resorts, villas, and lodges—for free?

How about being treated like royalty in high-end resorts?

Would you enjoy personalized tours with your own guide and driver?

Does being pampered with lavish treatments in some of the world's most beautiful spas sound good to you?

Would you enjoy eating at some of the finest restaurants in the world—for free?

Wine tasting at some of the world's most gorgeous boutique wineries?

My 12-chapter, 130-page manual will walk you, step-by-step, through the luxury travel writing process. You'll learn how to get luxury travel assignments and leverage them to land luxury travel trips. I've used these techniques to land assignments at dozens of the finest luxury resorts and spas in the world.

This manual contains an up-to-date list of 150+ print magazines and travel websites that publish luxury travel articles. It's the most comprehensive list of luxury magazine outlets you'll find ANYWHERE. Having immediate access to these lists alone is worth the price of the eBook, saving you hundreds of hours of research.

LEARN MORE and BUY THE BOOK

When you buy this book in October you can get $5 off the regular price if you use promo code oct5 at checkout:

BUY THE BOOK

Don't forget to use promo code oct5 at checkout to get your $5 discount.
---
Group Coaching Mastermind Community
Our first Group Coaching Mastermind Community kicked off in October, 2020, and we've got a global group with members living in Australia, Belgium, Canada, Indonesia and the U.S. We're very excited about this group of writers and our new community! We added new members to our community in January 2021 and they're getting to know the group and participate in writing activities.

If you missed out on the opportunity to join this session, you can get on the waiting list for the next session starting in January 2022:

Learn more and get on the waiting list

---
Live Workshops
People have been asking when our 2022 workshops in New Orleans, Louisiana are scheduled.

Here are the tentative 2022 dates:
June 17-20, 2022, Travel Writing & Photography Retreat
June 22-24, 2022, Marketing Master Class for Travel Writers


We've had lots of interest already. You can sign up for our no-obligation interest list for these workshops and receive our substantial early bird discounts when we open registration:

Get on the 2022 Workshop Interest List
---
Did You Know . . .
Our Complete Marketing Master Class for Travel Writers is ranked #1 on TravelWritersExchange.com's Top Ten Travel Writing Workshops.

You can access the list of the top ten travel writing workshops at the link below:

Travel Writers Exchange workshop list: #1 Marketing Master Class

Online Travel Writing & Marketing Master Class
Now, you can study our Marketing Master Class for Travel Writers online for only a fraction of the price of the live class! We recorded it LIVE in Seattle, for aspiring travel writers who weren't able to attend in person.
Who's it for?

If you're a novice travel writer, or you haven't had much luck selling your articles to print magazines, this Online Travel Writing & Marketing Workshop is for you.
If you weren't able to travel to our Live Master Class, here's the opportunity to attend anyway - without any travel costs and at a substantially reduced cost!
If you work a full-time job and can't get time off to attend the live class – you can still attend on your own schedule after working hours.
If you've wanted to attend our Live Marketing Master Class but can't get your schedule to fit with the dates it's offered – here's your opportunity to attend at your own convenience.
---
At Your Service
Coaching and Consulting
Online Courses
Vietnam 1-1 Retreat & Consulting
Expat Consulting
email: pitchtravelwrite@gmail.com
If you know someone who will enjoy this newsletter,
please forward or sign up
---
PitchTravelWrite.com, is our information-packed website for travel writers. This e-zine, a series of travel writing books and reference guides, coaching programs, and our workshops all work together to give you guidance in this field.

Our aim is to provide you with practical, nitty gritty information to help you gain entry into the travel writing realm and all the enjoyment that comes with it. 




We're thrilled to announce that www.PitchTravelWrite.com is once again on The Write Life's list of 100 BEST WEBSITES FOR WRITERS! 



You can see the entire list by visiting their website - click on the graphic to view the list now.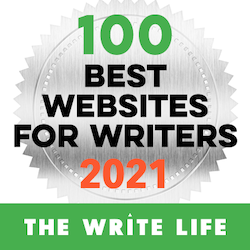 ---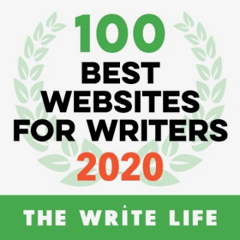 ---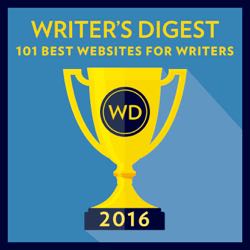 ---
Friend me on Facebook
My Facebook page is about freelance travel writing. I frequently post about:
• links to other well produced travel websites and blogs
• links to my travel articles
• magazine cover stories and back stories
• links to resource pages
• links to coaching and mentoring resources
. . .and plenty of other useful information to get you up to speed



Link to Roy's Personal Facebook page
---


That's all for now. Until next week - just keep pitching! Roy

Roy Stevenson
Pitch Travel Write
www.pitchtravelwrite.com






---