Greetings Fellow Travel Writers!
. . . and WELCOME all new subscribers. Thanks for joining us.


---
What We've Been Doing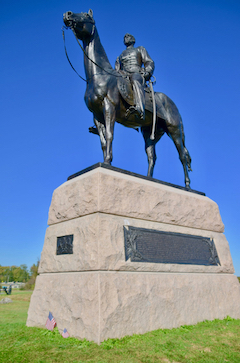 Our tour of the U.S. East Coast continues.

While staying in the Washington D.C. area, my brother-in-law suggested we visit the American Civil War battlefield at Gettysburg. Naturally, we jumped at the chance.

I've toured and written about more than one hundred battlefields and museums for several dozen magazines. So I'm happy to report that the Gettysburg Battlefield National Museum and Visitor Center and its associated tours are the slickest and most comprehensive I've ever seen. And when I say slick I mean it in the very best possible way!

Our tour started at the Visitor Center and Museum which gave us an overview of the three-day battle. A 22-minute movie titled "A New Birth of Freedom" provided a chronological timeline of the battle. Then we moved upstairs to the 360-degree "Cyclorama," where we witnessed the battle first-hand, surrounded by life-size paintings of the battlefield.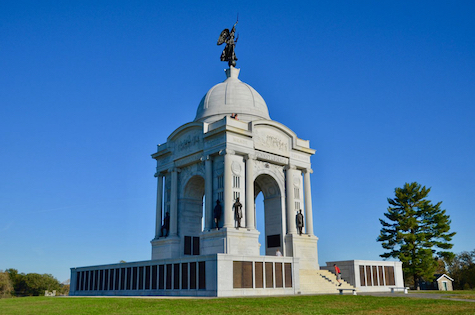 A browse through the Museum Bookstore revealed the finest tourist museum and gift shop I've ever seen in 48 countries. I do not exaggerate here. After scanning the dozens of books written by historians since the momentous July 1863 battle, I wondered "What else could possibly be written about this battle?"

To cap off this memorable day, a walking tour of a one-mile section of the battlefield revealed literally hundreds of memorials, sculptures, and gun batteries, all laid out exactly as they were during the battle. Overhead was gorgeous sunshine and blue skies — a perfect day.

If you're ever within driving distance of Gettysburg, we urge you to visit this historic site if only to see one of the world's finest military tourist attractions. As a travel writer and military historian, it warmed my heart!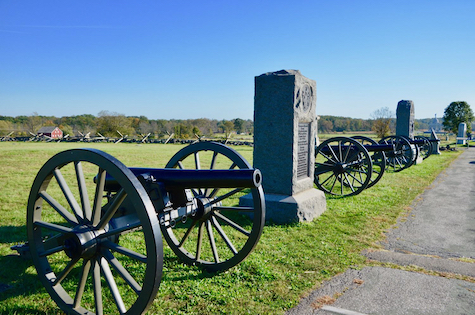 ---
Editorial: Travel Editors: The Good, The Bad, and The Ugly
I've worked with more than 200 magazine editors in my fifteen years as a freelance travel journalist. The vast majority of these editors are good at their jobs and our interactions are smooth and efficient.

But, a few editors are clearly in over their heads. They are disorganized. They lose emails. They don't respond to writer's emails in a timely manner. And they certainly don't seem to appreciate the basic concept that good writers who supply them with a continual supply of quality queries and articles should be nurtured and cultivated.

Hang out long enough with other freelancers and you'll hear plenty of horror stories about substandard editors.

Here, in this guest post on TravelWritersExchange.com, are a few stories about the shenanigans of less-than-professional editors that have happened to me or my colleagues, plus a handy checklist of indicators of good editors.
---
This Week's Featured Post
Finding Gold in Low Paying Magazines
I like to look for some sort of gold in my writing assignments. If I'm going to put my time and effort into writing articles, I'm always trying to work out how they can provide me with tangible benefits.

Getting paid a fair wage (.50c/word - $1/word, or more) for writing is the preferred method for freelancers. However, securing contracts with high-paying magazines is highly competitive. Every freelancer and their dog is pitching them. 
I've certainly scored with my fair share of $1/word magazines. However, editors of these magazines are very picky and often insist on rewrites—which take even more time. And, it's difficult to land these assignments consistently enough to make a living. 

Fortunately, we have plenty of other reasons for writing besides money. If you're just getting started, maybe you need to write articles to accumulate bylines?

Or, perhaps you want to communicate a message, talk about something important to you, or educate your readers? Do you have something to sell and want to lead readers to your website for more information?

You can also use low-paying assignments as collateral to request complimentary travel assistance when you're planning Fam tours, or to qualify for press trips.

I do this all the time — here's how I do it so you can do it, too

Read the article

---
Upcoming Posts
November 15: How to Organize Self-Guided Press Trips
November 22: How Travel Writers Can Tap Into The Press Trip Network
November 29: Quid Pro Quo: Press Trips, Travel Writers and DMO Expectations


---
PitchTravelWrite.com Success Stories
Rey Waters: With Travel Writing, My Life Cannot Get Any Better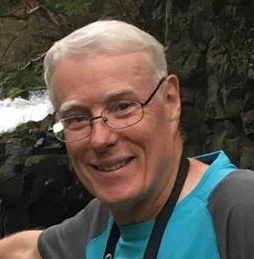 "Not long after I enrolled in a travel writer's course and published my first article in Travel Post Monthly, I discovered Roy Stevenson's travel writing books. His first book that I read was Get Published Now. It had a section that mentioned getting started in your own back yard. 
At the time we were living in a suburb of Atlanta, Georgia. My wife and I walked a two-mile hiking trail around a lake every day for our exercise. During these walks we met all types of very interesting people. 
I pitched a story idea to our local newspaper and I guess you can say the rest is history."
Here's Rey Waters' remarkable travel writing success story, so far — in his own words.


---
Pitch Travel Write: Most Requested Links About Getting Published
Tips and Resources to Help You Sell Your Articles
Getting published is the main objective of freelance travel writers. 
Every article you write needs to be published somewhere, so you need solid systems in place to do it quickly, efficiently, and successfully.
After all, if you can't sell your articles, you don't get to write them!
Here's the link to our entire suite of articles on getting your stories published.
It's a gold mine of information. And, it's free!


Link to Tips and Resources to Help You Sell Your Articles


---
Inspirational Travel Quote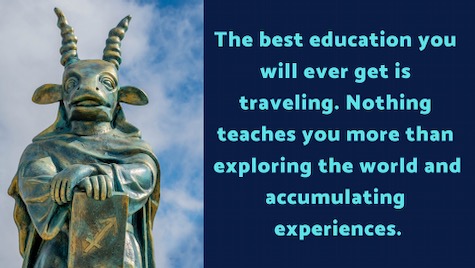 ---
RESOURCES FOR TRAVEL WRITERS
Featured Book for November: The Art & Craft of Travel Writing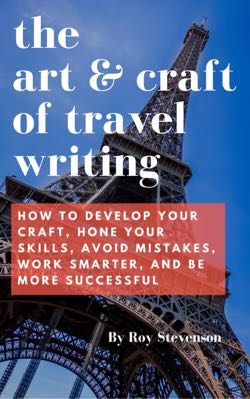 We're thrilled to release our book, "The Art & Craft of Travel Writing: How to Develop Your Craft, Hone Your Skills, Avoid Mistakes, Work Smarter, and Be More Successful"

What's in our 21-chapter, 152-page book? We're glad you asked! The Art & Craft of Travel Writing The five sections cover . . .

The Craft of Travel Writing


Things That Go Wrong in Travel Writing


Keys to Success in Travel Writing


Working Smarter


Goal Setting for Your Travel Writing




Here are some of the chapters . . .

Creating a Sense of Place and Ambiance


Turning Your Destination into a Compelling Read


How to Write Like a Seasoned Professional


Five Travel Writing Blunders and How to Avoid Them


Why Some Travel Writers Have More Success


How to Plug into the Travel Writing Community


Seven Ways to Take Control of Your Writing Time


Set Up Systems to Create More Writing Time


This book will help you hone your travel writing skills and get more stories published.

We'll show you how to allocate your writing time for maximum efficiency, and exactly what you need to do to break into the competitive travel writing market.

Use Promo Code NV5 to get a $5 discount during November.



Don't forget to use promo code NV5 at checkout to get your $5 discount.
---
Group Coaching Mastermind Community
Our first Group Coaching Mastermind Community kicked off in October, 2020, and we've got a global group with members living in Australia, Belgium, Canada, Indonesia and the U.S. We're very excited about this group of writers and our new community! We added new members to our community in January 2021 and they're getting to know the group and participate in writing activities.

If you missed out on the opportunity to join this session, you can get on the waiting list for the next session starting in January 2022:

Learn more and get on the waiting list

---
Live Workshops
People have been asking when our 2022 workshops in New Orleans, Louisiana are scheduled.

Here are the tentative 2022 dates:
June 17-20, 2022, Travel Writing & Photography Retreat
June 22-24, 2022, Marketing Master Class for Travel Writers


We've had lots of interest already. You can sign up for our no-obligation interest list for these workshops and receive our substantial early bird discounts when we open registration:

Get on the 2022 Workshop Interest List
---
Did You Know . . .
Our Complete Marketing Master Class for Travel Writers is ranked #1 on TravelWritersExchange.com's Top Ten Travel Writing Workshops.

You can access the list of the top ten travel writing workshops at the link below:

Travel Writers Exchange workshop list: #1 Marketing Master Class

Online Travel Writing & Marketing Master Class
Now, you can study our Marketing Master Class for Travel Writers online for only a fraction of the price of the live class! We recorded it LIVE in Seattle, for aspiring travel writers who weren't able to attend in person.
Who's it for?

If you're a novice travel writer, or you haven't had much luck selling your articles to print magazines, this Online Travel Writing & Marketing Workshop is for you.
If you weren't able to travel to our Live Master Class, here's the opportunity to attend anyway - without any travel costs and at a substantially reduced cost!
If you work a full-time job and can't get time off to attend the live class – you can still attend on your own schedule after working hours.
If you've wanted to attend our Live Marketing Master Class but can't get your schedule to fit with the dates it's offered – here's your opportunity to attend at your own convenience.
---
At Your Service
Coaching and Consulting
Online Courses
Vietnam 1-1 Retreat & Consulting
Expat Consulting
email: pitchtravelwrite@gmail.com
If you know someone who will enjoy this newsletter,
please forward or sign up
---
PitchTravelWrite.com, is our information-packed website for travel writers. This e-zine, a series of travel writing books and reference guides, coaching programs, and our workshops all work together to give you guidance in this field.

Our aim is to provide you with practical, nitty gritty information to help you gain entry into the travel writing realm and all the enjoyment that comes with it. 




We're thrilled to announce that www.PitchTravelWrite.com is once again on The Write Life's list of 100 BEST WEBSITES FOR WRITERS! 



You can see the entire list by visiting their website - click on the graphic to view the list now.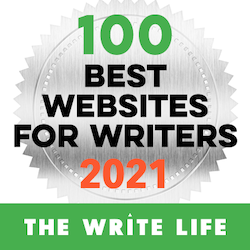 ---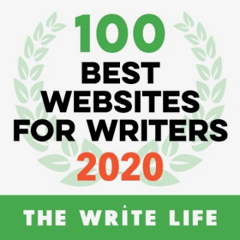 ---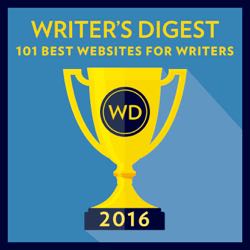 ---
Friend me on Facebook
My Facebook page is about freelance travel writing. I frequently post about:
• links to other well produced travel websites and blogs
• links to my travel articles
• magazine cover stories and back stories
• links to resource pages
• links to coaching and mentoring resources
. . .and plenty of other useful information to get you up to speed



Link to Roy's Personal Facebook page
---


That's all for now. Until next week - just keep pitching! Roy

Roy Stevenson
Pitch Travel Write
www.pitchtravelwrite.com






---