Greetings Fellow Travel Writers!
. . . and WELCOME all new subscribers. Thanks for joining us.


---
What We've Been Doing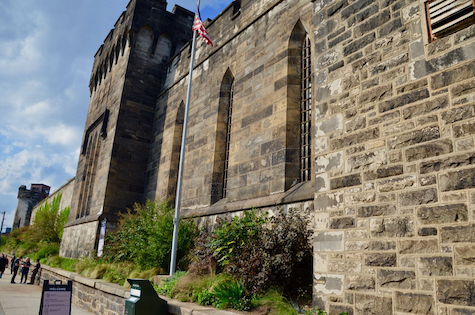 We've been doing a lot of sightseeing on the East Coast. Among Philadelphia's plethora of tourist attractions, the Eastern State Penitentiary is a unique standout. I haven't been on any other tour like this anywhere in the world.

On our walking tour we learned the history of this forbidding prison. Operational from 1829 until 1971, the penitentiary defined the revolutionary system of separate incarceration which emphasized principles of reform rather than punishment.

Our audio guide tells us that this U.S. National Historic Landmark is considered the world's first true penitentiary and its' revolutionary system of incarceration used separate confinement as a form of rehabilitation.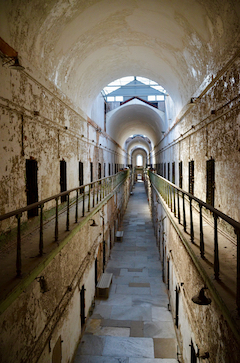 The Penitentiary was intended not simply to punish, but to move the criminal toward spiritual reflection and change. Proponents of the system believed strongly that the criminals, exposed, in silence, to thoughts of their behavior and the ugliness of their crimes, would become genuinely penitent.

Most of the early prisoners were petty criminals incarcerated for various robbery and theft charges (muggers, pickpockets, purse-snatchers, burglars, etc.) First-time offenders often served two years.

Later, notorious criminals such as Al Capone and bank robber Willie Sutton were held inside its innovative radial wagon wheel design. Upon its completion, the building was the largest and most expensive public structure ever erected in the United States, and quickly became a model for more than 300 prisons worldwide.

Prisoners entered and left the cell blocks through small metal doors that were covered by a heavy wooden door to filter out noise. The hallways were arched like a church. The prisoners could not talk to each other!

The cells were made of thick concrete with a single glass skylight representing the Eye of God, suggesting to the prisoners that God was always watching them.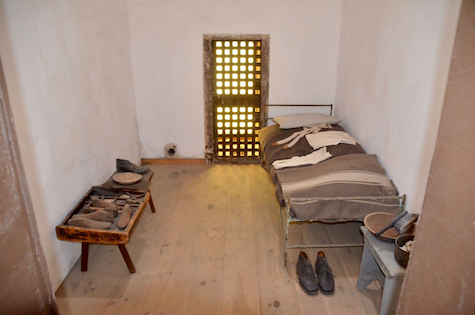 Outside each cell was an individual area for exercise, enclosed by high walls so prisoners could not communicate. Exercise time for each prisoner was synchronized so no two prisoners next to each other would be out at the same time. Prisoners were allowed to garden and even keep pets in their exercise yards. When a prisoner left his cell, an accompanying guard would wrap a hood over his head to prevent him from being recognized by other prisoners.

The cell accommodations were advanced for their time, including a faucet with running water over a flush toilet, as well as curved pipes along part of one wall which served as central heating during the winter months.

Our tour took in several specially marked solitary confinement cells. A tour through this prison would have been enough to deter anyone with even minimal intelligence from committing any crime for their entire life!
---
Editorial: Pitch Your Travel Stories Before You Write Them
One of the most common questions novice travel writers ask is, "Should I write my article first and then send a query to the magazine editors, or should I query my story to the editor first and then write the article?" 

The answer: Query first! 


Beginners should always query their story idea to an editor before writing their article. Your sales pitch comes first.

The reason is simple: If no one buys the article, you've spent a day or two writing your story with nothing to show for it. It's hanging there in article limbo and you've just wasted two days of your life, which you can never take back.


If you're still skeptical about why you should query first, here are five reasons why it's important to query before you write your travel stories

---
This Week's Featured Post
Press Trips, Travel Writers and DMO Expectations
So, you're going on a press trip? How exciting! For many travel writers, free travel represents the pinnacle of their efforts.

I have one question for you, before you pack your bags. Have you already sold a story idea or two about the place you're visiting, before heading out the door?

Press trips are one of the coveted perquisites of being a travel writer; visiting interesting places; free entry to tourist attractions; being chauffeured around with other writers; eating at the best restaurants in town; finding "welcome" gifts waiting for you in your upscale hotel room – it's all quite delightful.

But what do tourist and PR agencies expect of you after you've been wined and dined at their expense? If you don't know the answer, this article is for you ...

READ THE POST

---
Upcoming Posts
December 6: Wrangling Complimentary Travel Writing Perks
December 13: How Do Travel Writers Cover Travel Costs When Magazines Pay So Little?
(Please Note: Holiday Break from December 13 to January 10)
January 10: Travel Writing Ethics & The Dilemma Of Complimentary Travel


---
PitchTravelWrite.com Success Stories
Tim Cotroneo: My First Yes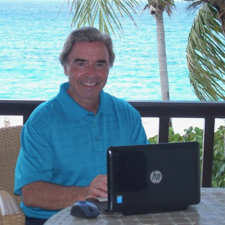 "In 2011, I attended a travel writing workshop in Chicago. Included in the information I received were several travel writing tips provided by a writer named Roy Stevenson. I thought to myself, if I can accomplish half of what this guy has achieved in his short travel writing career, I'll be as happy as a clam," says travel writer Tim Cotroneo.

"After the workshop my wife and I planned a trip to the Turks and Caicos Island of Providenciales. I emailed the golf professional at the island's only 18-hole course in advance of the trip and presented myself as a golf and travel writer. I thought to myself, "I have nothing to lose and everything to gain." On the trip I met with the pro and played the course. 

"During our stay in Providenciales, I noticed a glossy magazine on the coffee table in our hotel room and read it. Upon returning home to Minneapolis, I pitched this magazine a story idea about what I experienced at the golf course when I played there. The editor said yes!  I wrote the story and got paid $300. I was officially a travel writer and have been writing about golf and travel ever since.

My most recent transition is into the luxury travel writing realm. I've stayed at and written about Four Seasons Hotels, St. Regis Resorts, and luxury oceanfront villas. I come from very humble beginnings, so the idea that my wife and I stayed at a five-bedroom villa overlooking the Caribbean Sea for free is something for which I'll be forever grateful."

Here's Tim Cotroneo's exotic travel writing journey so far.

READ TIM'S STORY
---
Pitch Travel Write: Most Requested Links About Press Trips
Once you've established your reputation as a prolific travel writer in your region or around the world, and you have a good relationship with several magazine and travel website editors, you'll find a whole new world opening up to you - that of FAM Tours and Press Trips.

With assignments, these trips will provide you with free or low cost travel.

You'll find links to 16 FREE Press Trip articles on this resource page. Each article is packed with tips that I've used to land more than 100 press trips & Fam Tours in 25 countries around the globe.



Link to Press Trip Tips: Resources for Travel Writers


---
Inspirational Travel Quote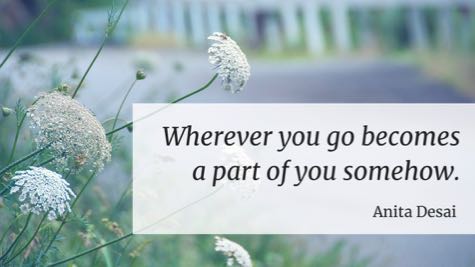 ---
RESOURCES FOR TRAVEL WRITERS
Featured Book : How to Land Press Trips and Fam Tours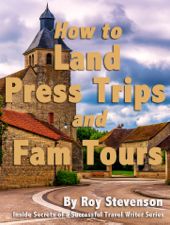 Who doesn't like press trips to exotic and exciting destinations? Since starting my freelance travel writing career, I've been on more than 100 press trips & fam tours in 25 countries. Places like Belgium, Wales, England, France, Germany, New Zealand, Bali, all over the U.S.A., and many other exotic and exciting destinations.

I tell you this not because I'm showing off (well, OK, of course I'm bragging!), but because you too can get regular press trip & fam tour invitations.

Books about travel writing might mention that press trips are available to travel writers, but they fall woefully short when it comes to telling writers how to get press trip invitations. Most veteran travel writers keep this information to themselves.

My manual, How to Land Press Trips and Fam Tours, tells you exactly what you need to do to get invitations to press trips and fam tours, and how to organize self-guided press trips.

Use Promo Code DC5 to get a $5 discount through the end of December.

Learn More and Buy the Book

Don't forget to use promo code DC5 at checkout to get your $5 discount.
---
Group Coaching Mastermind Community
Our first Group Coaching Mastermind Community kicked off in October, 2020, and we've got a global group with members living in Australia, Belgium, Canada, Indonesia and the U.S. We're very excited about this group of writers and our new community! We added new members to our community in January 2021 and they're getting to know the group and participate in writing activities.

If you missed out on the opportunity to join this session, you can get on the waiting list for the next session starting in January 2022:

Learn more and get on the waiting list

---
Live Workshops
People have been asking when our 2022 workshops in New Orleans, Louisiana are scheduled.

Here are the tentative 2022 dates:
June 17-20, 2022, Travel Writing & Photography Retreat
June 22-24, 2022, Marketing Master Class for Travel Writers


We've had lots of interest already. You can sign up for our no-obligation interest list for these workshops and receive our substantial early bird discounts when we open registration:

Get on the 2022 Workshop Interest List
---
Did You Know . . .
Our Complete Marketing Master Class for Travel Writers is ranked #1 on TravelWritersExchange.com's Top Ten Travel Writing Workshops.

You can access the list of the top ten travel writing workshops at the link below:

Travel Writers Exchange workshop list: #1 Marketing Master Class

Online Travel Writing & Marketing Master Class
Now, you can study our Marketing Master Class for Travel Writers online for only a fraction of the price of the live class! We recorded it LIVE in Seattle, for aspiring travel writers who weren't able to attend in person.
Who's it for?

If you're a novice travel writer, or you haven't had much luck selling your articles to print magazines, this Online Travel Writing & Marketing Workshop is for you.
If you weren't able to travel to our Live Master Class, here's the opportunity to attend anyway - without any travel costs and at a substantially reduced cost!
If you work a full-time job and can't get time off to attend the live class – you can still attend on your own schedule after working hours.
If you've wanted to attend our Live Marketing Master Class but can't get your schedule to fit with the dates it's offered – here's your opportunity to attend at your own convenience.
---
At Your Service
Coaching and Consulting
Online Courses
Vietnam 1-1 Retreat & Consulting
Expat Consulting
email: pitchtravelwrite@gmail.com
If you know someone who will enjoy this newsletter,
please forward or sign up
---
PitchTravelWrite.com, is our information-packed website for travel writers. This e-zine, a series of travel writing books and reference guides, coaching programs, and our workshops all work together to give you guidance in this field.

Our aim is to provide you with practical, nitty gritty information to help you gain entry into the travel writing realm and all the enjoyment that comes with it. 




We're thrilled to announce that www.PitchTravelWrite.com is once again on The Write Life's list of 100 BEST WEBSITES FOR WRITERS! 



You can see the entire list by visiting their website - click on the graphic to view the list now.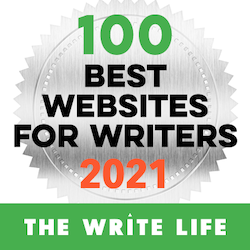 ---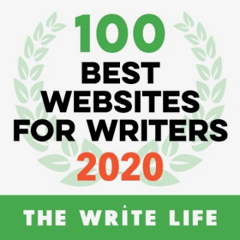 ---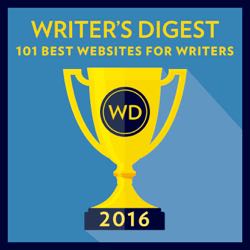 ---
Friend me on Facebook
My Facebook page is about freelance travel writing. I frequently post about:
• links to other well produced travel websites and blogs
• links to my travel articles
• magazine cover stories and back stories
• links to resource pages
• links to coaching and mentoring resources
. . .and plenty of other useful information to get you up to speed



Link to Roy's Personal Facebook page
---


That's all for now. Until next week - just keep pitching! Roy

Roy Stevenson
Pitch Travel Write
www.pitchtravelwrite.com






---