Greetings Fellow Travel Writers!
. . . and WELCOME all new subscribers. Thanks for joining us.


---
WHERE WE ARE NOW
Many of our newsletter subscribers are wondering why Linda & I have been traveling with reckless abandon around Europe. Here's the story.

Our Vietnam visas finally expired after 4.5 memorable years there and we returned to the U.S. in August 2021. However, our home in Seattle was rented out until June 2022, so we had no place to live. We were forced to become nomads.

For a few months we stayed with Linda's brother and sister in Ohio, Maryland, & Charleston, SC. But, you can't stay with relatives forever and living in the U.S. is expensive! We figured out it's actually cheaper to live in Europe, if we picked the right places. And it just might be fun.

We started our European jaunt in mid-December with a week in Madrid, Spain, and then moved on to Portugal - first Lisbon, and then Porto. After 3 wonderful months in western Europe we moved on to Croatia. We spent 4 weeks in Zagreb, followed by 2 weeks in Dubrovnik, and 4 weeks in Split.

We've enjoyed every minute in Europe and would do it all again! We caught up with friends in Lisbon (several times) and other friends who were traveling around like us. We feel fortunate to be able to travel unfettered like this. But, lately we've been getting tired of moving so we're looking forward to staying in one place again.

As you read this, we're back in Seattle, moving back into our house, busy unpacking our stored furnishings and finding a car which apparently isn't so easy these days. In mid-June we travel to Charleston, SC, to host our two travel writing workshops. When our workshops are over we'll be settling back into our home in Seattle for a well-deserved rest . . . until the travel bug bites us again!

Due to all the disruption over the next several weeks, we're taking a short break from this newsletter. You'll hear from us next on July 11th.

My plans when we return to Seattle include writing several more travel writing eBooks. Writing about breaking into history, military history, yachting and sailing, food, wine, and beer, and museums are among the possibilities.

What are our future travel plans? We know we'll visit my family in New Zealand and our friends in Vietnam. Also, San Miguel de Allende (Mexico), the Galapagos Islands, Romania, a long haul train trip through Europe, and island hopping through the Caribbean are on my list. My list also includes river cruises on the Mekong River, the Danube, the Mississippi River, and through Scotland. Linda's list isn't quite as ambitious so there will be lots of negotiating.

Once again, we'll be back on July 11th.
---
Editorial: Selling Historic Destination Travel Articles
I've visited plenty of exciting historic places and events on travel writing assignments. I never get tired of visiting these destinations and writing about them. I'm able to vividly imagine what happened there and that helps me write my stories.

My historic travel assignments have included living history re-enactments, renaissance faires, military vehicle shows, battlefields—even a historic schooner rendezvous in Washington State's Pacific Northwest.

I've clambered through crumbling ancient ruins, majestic and drafty castles, atmospheric abbeys and monasteries and chapels, and formidable forts and fortresses. I've toured beautifully preserved medieval cities like Prague and Bruges and Paris and Edinburgh. I've even visited a restored Viking Centre in York, England, and merchant's guild houses in Belgium and England.

I've explored haunting ghost towns, boisterous gold mining towns, shoot-'em-up wild west towns, and watched one of America's oldest rodeos. I've written about old hotels and pubs and breweries.

In the subterranean world, I've crept through underground labyrinths in Wales, catacombs in Paris, smuggler's caves in Hastings, England, and gold mines in Wales, New Zealand, Alaska, and Arizona. In an underground bunker near Tucson, Arizona, I've even pushed the button to release an enormous Titan missile to start World War III. (Fortunately, the missile in question had long since been disarmed!)

Museums have provided me with some deep insights into history as I've strolled through classic car museums, air and space museums, an outdoor missile museum, and a famous World War II English codebreaking centre. I've learned about some of mankind's more bizarre history by gawking at erotic art museums and torture museums!

Then there are the downright weird places I've visited on assignments. These fantastic destinations include a UFO festival, a Victorian operating theatre in London where Florence Nightingale worked, a vast aircraft storage "boneyard" in Arizona, and plenty of atmospheric cemeteries.

All these places and events were steeped in history. They've all preserved their history superbly, whether through static museum displays or via realistic and energetic battle re-enactments.

One thing's for sure; my history travel articles sell well. I've never had any problem selling them to print magazines, plus the occasional website. There's an abundance of history and travel periodicals on the magazine racks — literally hundreds of magazines that want to buy your historic destination pieces. I'm not exaggerating this figure.

On a trip to a Seattle Barnes & Noble bookstore, Linda and I pulled 53 history magazines off the magazine rack! And I have no doubt that I could easily track down another 50 history magazines from other sources like Writer's Market, the Internet, and our local library.

While I've sold hundreds of stories about historical places, it seems that few other travel writers have figured out that they're easy sales.

Here's the challenge for you: stop pitching dime-a-dozen stories about your Weekend In the Bahamas or Top Ten Things to Do in Iceland. Find out what's historic about your destination and then pitch stories about history instead.

Historic destination stories provide a golden opportunity for travel writers!

Here's how to go about pitching, selling, and writing historic destination travel articles
---
Featured Post
Seven Travel Writing Mistakes
Are you jeopardizing your own travel writing success?

New travel writers tend to make the same mistakes. Experience too many of these at the beginning of your travel writing journey and you'll quit before you meet with any success. Fortunately, these beginner's mistakes can easily be avoided. 

Here are seven mistakes I consistently see with novice travel writers and some valuable tips about how to sidestep them

READ THE POST

---
Upcoming Posts
Note: We'll be taking off the month of June to focus on our Charleston Travel Writing Workshops and to move back to the U.S. We'll see you in July!

Jul 11: Best Tips to Improve Your Writing
July 18: My Best Advice to Turn Your  Worries into Wins
Jul 25: Ditch The Travel Writing Cliches!


---
PitchTravelWrite.com Success Stories
Barb Harmon: A Travel Writing Success Story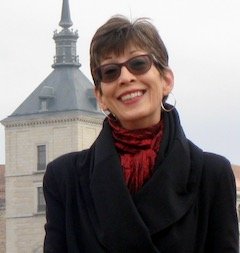 "After the death of my youngest son, I sank into what appeared to be a dark, ugly, depression. I lost interest in everything, including a successful online business. 

My grief counselor pronounced a diagnosis of Post Traumatic Stress Disorder (PTSD). I was shocked but relieved when she assured me she could help me cope with the symptoms.
She asked, "What do you want to do with your life?" 

Without hesitation, I replied, "I want to be a travel writer."
The first step was to gently dip my toes in the water by creating a new blog. I was writing again and it felt good. I spent hours online reading masses of information on travel writing. I didn't know if anyone would be interested in my stories, but I was determined to write them. 
An editor mentioned she might like a roundup story about Guadalajara in the future. She asked if I was interested.  Of course, I said, "yes."  But what's a roundup story, I wondered?"

Read the rest of Barb Harmon's inspiring travel writing story here


---
Pitch Travel Write: Most Requested Links About Specializing vs Diversifying
Should you specialize in one genre or diversify into many? I recommend you do both. Start out by writing in one genre then expand out.

When you increase the specialty areas and genres you write in, your potential market increases exponentially.

Writing in multiple genres expands your writing bandwidth and prevents you getting bored with one subject. And, financially, you'll be better off because it's easier to sell more stories when you write in multiple genres.

Write in as many genres as you can. If I had just written in one genre, I wouldn't have had anywhere near as much success. By writing in multiple genres, I've sold more than 1,000 stories to 200+ regional, national, and international magazines, newspapers, trade journals, custom publications, specialty magazines, in-flights, on-boards, and online travel magazines.

Although you'll obviously pitch and sell more stories about your interests and passions, you should always strive to get your stories published in as many different genres and magazines as you can.

Here's more reading on this subject:

Writing Genres and Your Travel Writing Niche

How to Expand Your Writing Genres

Expand Your Writing Genres Even When You're Not an Expert


---
Inspirational Travel Quote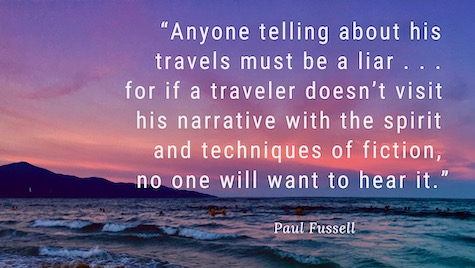 ---
RESOURCES FOR TRAVEL WRITERS
Featured Bundle : The Creative Pack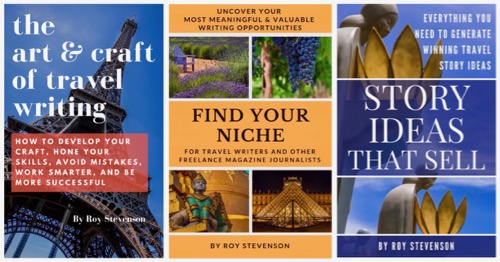 Our Creative Pack provides the first pieces of the travel writing puzzle. These three eBooks give the starting point for every travel writer: dreaming up unique story ideas, finding the best writing niches for your interests, passions and experience, and the art & craft of travel writing. 

This bundle already is discounted 10% from the price of single books. For the next few weeks you can get an additional $10 off by using Promo Code AMTEN at checkout. Get all three of these books for only $24.95!

Here's how these reference guides will help you.

The Art & Craft of Travel Writing is a handy reference guide to make your travel stories sparkle and help you become a more successful writer.  

The tips and techniques packed into the 170-page book will help you develop your craft, hone your skills, and work smarter.

In Find Your Niche you'll learn why it's important to write in a variety of genres.  It explores the multitude of opportunities available to travel writers and other freelance writers.  

You'll learn to identify the niches that are most interesting and meaningful to you. And you'll find out how to hone in on the most profitable niches.

Full of  tips, advice and inspiration, this 85-page book will help you find your niche!

Story Ideas that Sell guides you along the highly creative path of inventing and discovering potential travel stories to pitch and sell to travel magazines. Conjuring up viable story ideas are the very bedrock of every successful travel writer today.  

In this 76-page book you'll learn my winning system to generate story ideas that sell. Master this first step - and combine it with a great pitch - and you'll soon find yourself immersed in exciting experiences with fascinating people.



Note: Don't forget to use promo code AMTEN at checkout to get your $10 discount during this month.
---
Group Coaching Mastermind Community
Our first Group Coaching Mastermind Community kicked off in October, 2020, and we've got a global group with members living in Australia, Belgium, Canada, Indonesia and the U.S. We're very excited about this group of writers and our new community! We added new members to our community in 2021 and they're getting to know the group and participate in writing activities.

If you missed out on the opportunity to join earlier sessions, you can get on the waiting list for the next session starting later this year:

Learn more and get on the waiting list

---
Did You Know . . .
Our Complete Marketing Master Class for Travel Writers is ranked #1 on TravelWritersExchange.com's Top Ten Travel Writing Workshops.

Your next opportunity to attend these classes will be in Charleston, South Carolina in June, 2022. There are still a few open seats in these workshops, so sign up while we have space.

Our travel writing & marketing workshops are highly informative and a blast, socially.

Travel Writing and Photography Retreat

Marketing Master Class for Travel Writers

The Complete Package (both workshops and a BIG discount)

You can access the list of the top ten travel writing workshops from Travel Writers Exchange at the link below: Travel Writers Exchange workshop list: #1 Marketing Master Class

---
At Your Service
Coaching and Consulting
Online Courses
If you know someone who will enjoy this newsletter,
please forward or sign up
---
PitchTravelWrite.com, is our information-packed website for travel writers. This e-zine, a series of travel writing books and reference guides, coaching programs, and our workshops all work together to give you guidance in this field.

Our aim is to provide you with practical, nitty gritty information to help you gain entry into the travel writing realm and all the enjoyment that comes with it. 


---
Awards and Accolades
We're thrilled to announce that www.PitchTravelWrite.com is once again on The Write Life's list of 100 BEST WEBSITES FOR WRITERS! 



You can see the entire list by visiting their website - click on the graphic to view the list now.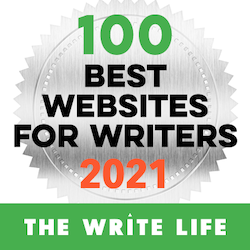 ---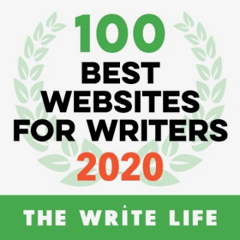 ---
We're proud to announce that our travel writing website has made Writer's Digest Magazine's 2016, 2020, and 2021 101 BEST WEBSITES FOR WRITERS. Writer's Digest Magazine also lists us on their Best Genre/Niche Websites for 2021.

Writer's Digest doesn't bestow these awards lightly. And we're the only travel writing website on their lists!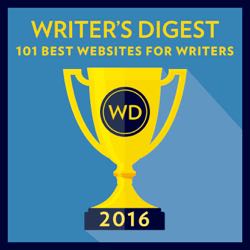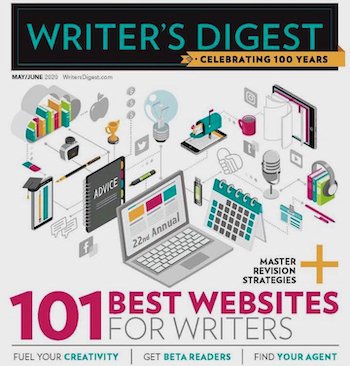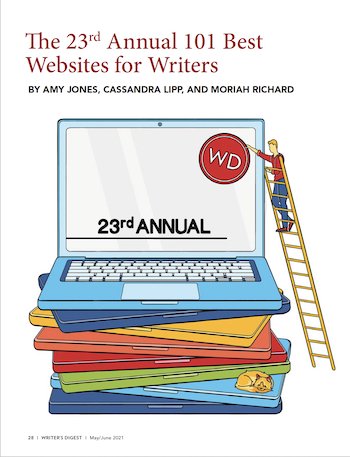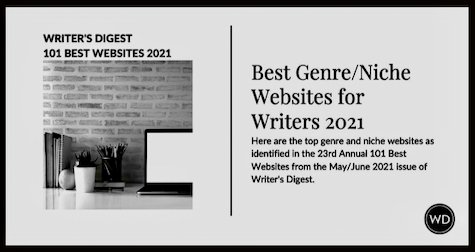 ---
Friend me on Facebook
My Facebook page is about freelance travel writing. I frequently post about:
• links to other well produced travel websites and blogs
• links to my travel articles
• magazine cover stories and back stories
• links to resource pages
• links to coaching and mentoring resources
. . .and plenty of other useful information to get you up to speed



Link to Roy's Personal Facebook page
---


That's all for now. Until next week - just keep pitching! Roy

Roy Stevenson
Pitch Travel Write
www.pitchtravelwrite.com






---