Greetings Fellow Travel Writers!
. . . and WELCOME all new subscribers. Thanks for joining us.


Editorial: Writing Travel Stories for Non-Travel Magazines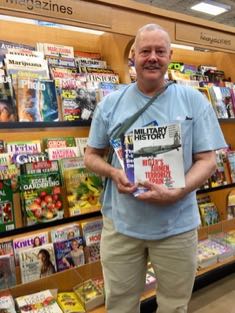 I often hear veteran travel writers complaining that their regular travel magazine outlets have dried up. They also whine about how there is so much competition to place their stories in the top tier travel publications.

In my opinion, these writers show a remarkable lack of imagination. There are non-travel publications wide open to travel-related stories. These non-travel magazines often pay as well as, or better, than travel magazines.

I recently reviewed the 200+ regional, national, and international magazines, trade journals, custom publications, specialty magazines, and in-flights, and on-boards, where my work has been published. I was amazed at what I found.

I realized that I've had as many travel stories published in non-travel magazines as I have had published in travel magazines. The number of travel magazines and websites that have run my travel stories is 53, and the number of non-travel publications that have run my travel stories is exactly the same — 53!

We all know the competition to place your stories in the glossy elite travel magazines like Islands, Travel + Leisure, Conde Nast Traveller, Afar, Lonely Planet, Wanderlust is fierce because they pay well and they make highly respected bylines.

Despite the brutal competition for these top tier travel publications, if you have stories worthy of them, you should certainly pitch them.

But, you should also be pitching other lesser-known, non-travel magazine genres to get published more frequently and supplement your income.

Editors of non-travel specialty magazines love the occasional travel piece because they add spice to their content. Travel has become accepted as part of our lifestyle in affluent countries, so editors are always happy to drop a relevant travel/special interest story into their latest publications.

Another magazine genre where you should be attempting to place your travel stories is lifestyle magazines. They often have dedicated travel sections, so don't hesitate to query them. Food, wine and beer magazines also regularly feature travel stories.

Trade magazines often have travel sections. Editors of these magazines always appreciate stories that tie together their trade or industry with some sort of travel piece. Likewise, some business magazines have travel sections, especially when the travel story focuses on business "hot spots" like Hong Kong or London or New York.

Other special interest magazines like art and photography can present a medium for travel stories from an art enthusiast/travel writer and photographer.

Some golf, running, hiking, sailing, and other sports magazines have sections dedicated to travel, revolving around the magazine's special interest. For example, golf resort stories sell well to golfing magazines. My friend, Tim Cotroneo, regularly places his travel stories in golfing magazines. And I've sold several dozen marina destination pieces to sailing and yachting magazines.

I've sold numerous travel articles to history magazines and continue to work this genre with ease. You might not think these kinds of magazines are likely places to get a travel story published. But several history magazines have published my travel stories including Aviation History, World War II, World War II Quarterly, and Renaissance magazines.

For your travel story ideas, always think beyond the travel genre. When you add non-travel magazines to your pitch list, your chance of getting published can skyrocket.
---
This Week's Featured Post
Should You Follow-up on Your Query Letters to Editors?
Should you follow up on your query letters with editors, or shouldn't you?

This is an often-asked question by new travel writers. Old school travel writers recommend that you should always follow up on your queries with magazine editors.

But, I consider this practice a waste of time, for several reasons.

Here's why . . .

READ THE ARTICLE

---
Upcoming Posts
Mar 15: Finding Travel Magazine Leads on Vendor's Websites
Mar 22: For Your Best Query Letters Ever: Use This Checklist Before You Hit "Send"
Mar 29: Simultaneous Submissions: Sell More Travel Stories, Faster



---
PitchTravelWrite.com Success Stories
Barb Harmon: A Healing Adventure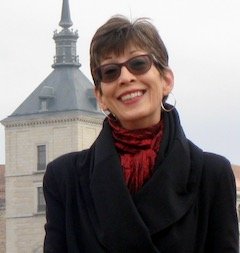 "After the death of my youngest son, I sank into what appeared to be a dark, ugly, depression. I lost interest in everything, including a successful online business. 

My grief counselor pronounced a diagnosis of Post-Traumatic Stress Disorder (PTSD). I was shocked but relieved when she assured me she could help me cope with the symptoms.

She asked, "What do you want to do with your life?" 



Without hesitation, I replied, "I want to be a travel writer."

The first step was to gently dip my toes in the water by creating a new blog. I was writing again and it felt good. I spent hours online reading masses of information on travel writing. I didn't know if anyone would be interested in my stories, but I was determined to write them. 

An editor mentioned she might like a roundup story about Guadalajara in the future. She asked if I was interested.  Of course, I said, "yes."  But what's a roundup story, I wondered?"

Read the rest of Barb Harmon's inspiring travel writing story here . . .

READ BARB'S STORY . . .

---
Pitch Travel Write: Most Requested Links about How to Sell Your Articles
Getting published is the main objective of freelance travel writers. Every article you write needs to be published somewhere, so you need solid systems in place to do it quickly, efficiently, and successfully.

After all, if you can't sell your articles, you don't get to write them!

Here's the link to our entire suite of articles on getting your stories published. It's a gold mine of information. And, it's free!

Resources for How to Sell Your Articles


---
Inspirational Travel Quote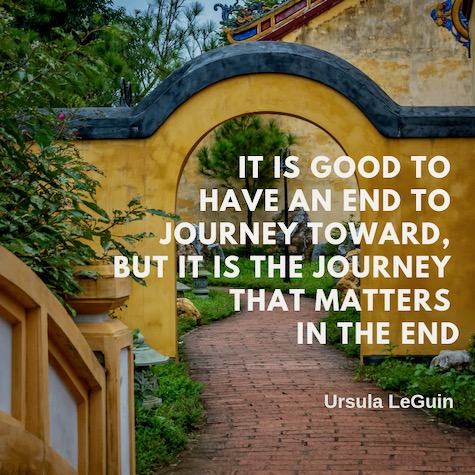 ---
RESOURCES FOR TRAVEL WRITERS
Featured Bundle: Travel Writer's Beginner's Pack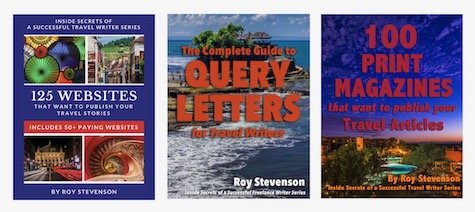 If you're just getting started in travel writing, try our Beginner's 3-Pack — the perfect way to kick-off your travel writing career. You get a built-in, 10% discount when you buy this bundle:

1. The Complete Guide to Query Letters - 
Everything you need to know about query letters - and 20 examples you can start using immediately.

2. 125 Websites That Want to Publish Your Travel Stories
 - A list of 125 websites and including more than 50 paying travel websites where you can collect some bylines.

3. 100 Print Magazines That Want to Publish Your Travel Articles  - 
A list of 100 print magazines that want to publish your travel articles. These lists will save you hours of time researching and creating lists yourself. They give you a foundation of sales leads you can use and build upon.

With this bundle you already get a 10% discount over the individual books. You can get an additional $5 off when you use Promo code MA5

LEARN MORE AND BUY THE BUNDLE


---
Group Coaching Mastermind Community
Our first Group Coaching Mastermind Community kicked off in October, 2020, and we've got a global group with members living in Australia, Belgium, Canada, Vietnam and the U.S. We're very excited about this group of writers and our new community! We added new members to our community in early January and they're getting to know the group and participate in writing activities.

If you missed out on the opportunity to join this session, you can get on the waiting list for the next session starting in May . . .

Learn more and get on the waiting list . . .

---
Live Workshops
People have been asking when our 2022 workshops in New Orleans, Louisiana are scheduled.

Here are the 2022 dates:
June 17-20, 2022, Travel Writing & Photography Retreat
June 22-24, 2022, Marketing Master Class for Travel Writers


We've had lots of interest already. You can sign up for our no-obligation interest list for these workshops and receive our substantial early bird discounts when we open registration:

GET ON THE 2021 LIVE WORKSHOP NO-OBLIGATION INTEREST LIST HERE
---
Did You Know . . .
Our Complete Marketing Master Class for Travel Writers is ranked #1 on TravelWritersExchange.com's Top Ten Travel Writing Workshops.

You can access the list of the top ten travel writing workshops at the link below . . .

Travel Writers Exchange workshop list: #1 Marketing Master Class
---
At Your Service
Coaching and Consulting
Online Courses
Vietnam 1-1 Retreat & Consulting
Expat Consulting
email: pitchtravelwrite@gmail.com
If you know someone who will enjoy this newsletter,
please forward or sign up
---
PitchTravelWrite.com, is our information-packed website for travel writers. This e-zine, a series of travel writing books and reference guides, coaching programs, and our workshops all work together to give you guidance in this field.

Our aim is to provide you with practical, nitty gritty information to help you gain entry into the travel writing realm and all the enjoyment that comes with it. 




We're thrilled to announce that www.PitchTravelWrite.com is once again on The Write Life's list of 100 BEST WEBSITES FOR WRITERS! 



You can see the entire list by visiting their website - click on the graphic to view the list now.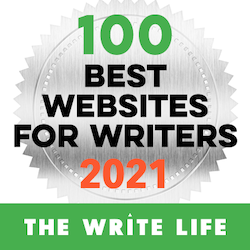 ---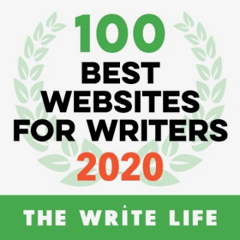 ---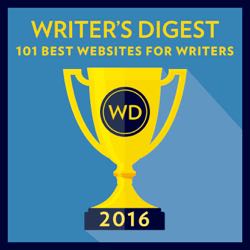 ---
Friend me on Facebook
My Facebook page is about freelance travel writing. I frequently post about:
• links to other well produced travel websites and blogs
• links to my travel articles
• magazine cover stories and back stories
• links to resource pages
• links to coaching and mentoring resources
. . .and plenty of other useful information to get you up to speed



Link to Roy's Personal Facebook page
---


That's all for now. Until next week - just keep pitching! Roy

Roy Stevenson
Pitch Travel Write
www.pitchtravelwrite.com






---