Greetings Fellow Travel Writers!
. . . and WELCOME all new subscribers. Thanks for joining us.


---
WHERE WE ARE NOW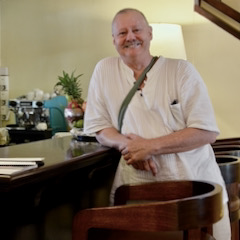 As you probably noticed, our last travel writing newsletter was dated May 30. We took a much-needed break while we returned to Seattle and moved back into our home after six years overseas. Our weekly newsletter resumes today.

Here's what our life overseas was like and what we've been doing since we returned to Seattle.

On June 1, 2016, Linda and I donated most of our lifelong possessions, packed up the rest, sold our cars, and caught a plane to SE Asia.

Our plan was to move around to different countries in SE Asia, hang out in each for 6 months or so, and then move on to the next.

Initially we thought we'd return to the U.S. in 2019.

Chiang Mai, Thailand

After a quick stop in Singapore to reorient ourselves to Asia, we headed to Chiang Mai on a 6-month visa. We managed to stay for 9 months. Back in 2016 Chiang Mai was the epicenter of the digital nomad (DN) world. The coffee shops buzzed with excitement, ideas and hope.

We attended lively and informative digital nomad meetings with like-minded expats of all ages from around the globe. I was fascinated & encouraged to learn that the highest DN money-makers were the older ones, in their 40s, 50s and 60s! We made new friends.

I joined a writer's group that met weekly. Kindred souls. We learned from each other and brought in guest speakers. But, after nine months we needed to move on.
Danang, Vietnam
When Ho Chi Minh City was too crowded for us, our friend Daryl suggested we check out Da Nang City (aka Danang). We had never been there and weren't sure how long we'd stay. We thought maybe six months. We got sidetracked.
Danang was a SE Asian version of the Wild West. We met dozens of friendly expats from the U.S., England, Ireland, Scotland, Wales, Canada, Australia, Korea, New Zealand, Norway, Finland, and all other points of the globe. We also met a few expats who were unfit for human consumption: drug addicts, criminals on the lam, crazies, conspiracy theorists, damaged goods, you name it — but that's a story for another time.
What caught us by surprise was how we were unconditionally accepted and embraced by the local Vietnamese people. We learned they have great respect for their elders, including foreigners. Miss Le Dung, a spa owner in her early thirties, who did pedicures and foot massage, invited us to her house for Vietnam's Independence Day for a special meal after knowing us a very short time.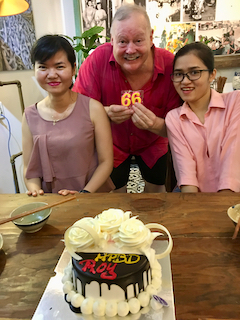 In the years that followed, Miss Le Dung & her cousin, Miss Tu Hien, would come around to our apartment & cook special Vietnamese meals for us, take us to shopping and food areas known only to the locals and celebrate our birthdays with us.
Our apartment manager, Miss Hanh, also in her early thirties, took us under her wing & helped us with the Vietnamese bureaucracy. She ran errands for us with no expectation of rewards. She just wanted to help. If it was possible to adopt a 32-year-old we would have done so with Miss Hanh. We often went out to lunch with Miss Hanh & the housekeeping girls from our apartment.
Two sisters who did our laundry, Miss Tam Thao Hana & Miss Loi, became our friends, too. They were also in their 20s & 30s.
Two brothers, Eddie & Tommy, similarly aged in their 20s & 30s, started up a tiny local coffee shop around the corner and quickly became our friends. I would often see these guys taking their mother for a walk down to the beach. Wish I had done that with my mum back in New Zealand when I was in my 20s.
These are just a few of our Vietnamese family who befriended us. There are plenty of others!
Danang was like a village. Everyone knew us and we knew everyone. My "5-minute" trips to get groceries would often turn into an impromptu 2-hour social meet-up on the street with several expats or local friends. In the 4.5 years we were there, we witnessed Vietnam awakening to its tremendous potential as a middle income country and an expat haven. Local shopkeepers imported goods from foreign countries to supply us with the things we missed or needed. I had been unable to find a simple rubber kitchen spatula in 2017; by 2019 I suddenly found "designer" spatulas everywhere. We joined a plush air-conditioned fitness club and worked out during the week in late morning with the entire club to ourselves.
Coffee shops multiplied through the An Thuong Tourist District. New restaurants catered to us. Vietnam is proud of its own unique cuisine, always served fresh, with distinct and exciting tastes and textures.
And then there's Vietnamese coffee. We've become staunch fans of this potent thick, black concoction and it reigns supreme over all other coffees in the world. My favorite beverage is Caphe Sua Da, an iced coffee sweetened with condensed milk, to which I add fresh milk. One of these mud-colored big bad boys would keep me jiving for hours!
We didn't need our own transportation because taxis & Grab/Uber were super cheap. We usually spent about $25-35 per month on taxis and our most expensive month was less than $100. Besides, all our friends who had motor scooters wiped out sooner or later. We preferred an air conditioned taxi and left the driving to the locals, who understood the road rules.
Even though we had everything we wanted as expats, our favorite part was engaging in local activities. Twice each week we walked ¾ mile in the morning heat & humidity to the noisy and frenetic local open market, Cho Bac My An. After stopping for breakfast at the egg lady's stall, we bought fresh food and vegetables for ridiculously small amounts of money. Usually, we were the only westerners there. The vendors would smile and often laugh at us. We could read their looks, "Huh, what are you doing here? Why aren't you at the upscale supermarket for foreigners and wealthy Vietnamese?" After visiting the market I was always energized. The market was a beehive of activity and the buzz permeated my body.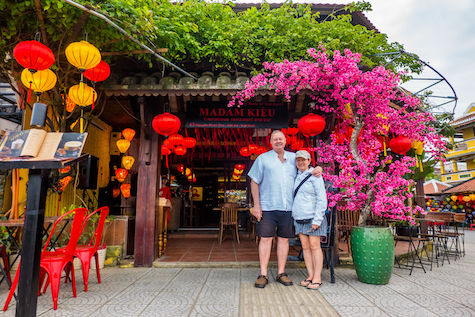 Our evening walks along the gorgeous, miles-long My An Beach were fun. We watched the residents swimming in the gentle surf, building sand castles and flying kites with their kids.

The beach is lined with restaurants, hotels, resorts, and bars. It's one of the world's finest. We would choose any restaurant a couple of miles along the beach, have dinner, watch the sun go down over the South China Sea, & stroll home or catch a taxi.

We offered our Travel Writing & Photography Retreat in nearby Hoi An, a wondrous UNESCO World Heritage City. Our attendees enjoyed its enchanting restaurants, local market, and temples. We had trishaw rides and cooking classes. Every one of the writers took back great memories with them!

Using Danang as our base, we also visited Bali, Myanmar, Cambodia, Laos, Singapore, & Malaysia. We jetted down to see my family & friends in New Zealand. We found friendly people throughout these countries friendly and enjoyed each of the different cultures.

We loved our time in Vietnam and the people there, and so we stayed until we had to leave.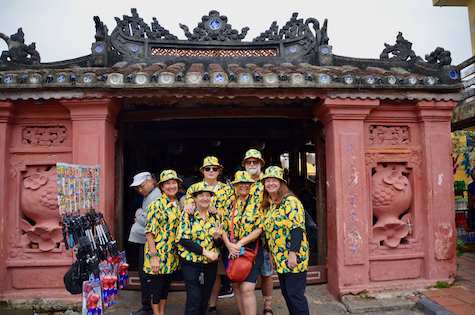 Back To The U.S.A.
When the covid pandemic struck the Vietnamese government was very generous and kept extending our visas through 2020. Then in mid-2021, they decided to send us all home.
After 4.5 years in Vietnam, we arrived at the SeaTac Airport in August 2021. We couldn't move back into our house because it was rented until June 2022. So after getting our vaccinations, we left expensive, techie Seattle and moved on to Ohio where we stayed with Linda's sister. We visited Cleveland on a writing assignment. We enjoyed her brother's hospitality in Maryland and South Carolina. We also drove across Pennsylvania on assignment for two classic car articles and spent a few fun days in Philadelphia and D.C. In early December I had another assignment in Sarasota, Florida so we visited friends in the Tampa area while we were there.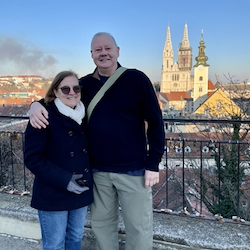 In mid-December 2021 we zipped over to Portugal (3 months) and Croatia (3 months). We did long-stays in Lisbon & Porto, experienced winter in Zagreb, and spring in Dubrovnik and Split, Croatia. We loved both countries and enjoyed the luxury of exploring them at a leisurely pace.
Where Are We Now?
Exactly six years after we left our Seattle home to go globe-trotting, we returned, opened the front door and started unpacking. We're still unpacking.
In travel blogging terms our last six years have been epic, awesome and incredible. We've lived our travel dream.
How Are We Now?
Jet lagged. Disoriented. Adjusting to Seattle's toned-down sunlight after Croatia's bright days and dazzling blue water. Moving back into our home after 6 years is like stepping out of a time warp and gazing into a new future. So many things are the same in Seattle, yet so much has changed.

What We're Doing Now
We're re-integrating into life in the U.S. Experiencing reverse culture shock. Buying stuff we can't live without — a car, some basic furniture, and cleaning supplies. Reacquainting with our Seattle friends and neighbors. Rediscovering old favorite restaurants and finding new ones.
Some shops and restaurants have closed down. And everything cost sooo much more! Way more than SE Asia.
Our immediate priority in June was to deliver world-class travel writing, photography & marketing workshops to our travel writers in Charleston, SC. We succeeded and had a blast! I'll tell you all about that next week.
---
Featured Post
Seven Tips to Improve Your Travel Writing
As a freelancer, I've accumulated some of the best travel writing tips and techniques through experience over the past fifteen years. Some of my most valuable writing lessons came from travel magazine editors, directly and indirectly. 



Direct feedback was from editors who asked me to rewrite my article. They either wanted more detail or a different slant than I had proposed. Doing rewrites was definitely not my favorite part of writing, but I learned a lot by doing it! 



Other editors were kind enough to take the time to provide direct feedback on my writing. This feedback helped me tremendously and increased my awareness of what they needed from me. 



Indirectly, I've also learned a lot by comparing my original manuscript with the published version of my article. The edited articles always "flow" better. Editors sometimes removed superfluous verbiage, and even whole sentences.



I've also learned a lot from reading "how to" books, well- written travel stories, and a few captivating travel blogs.  

From all of these sources, I've put together seven of the most practical, best travel writing tips and techniques that will improve your writing and take it to the next level.

READ THE POST

---
Upcoming Posts
July 18: My Best Advice to Turn Your  Worries into Wins
Jul 25: Ditch The Travel Writing Cliches!
Aug 1: Using Executive Summaries for Travel Writing Success


---
PitchTravelWrite.com Success Stories
Rey Waters: A Travel Writing Success Story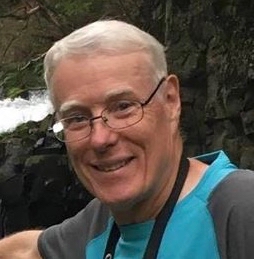 With Travel Writing, My Life Cannot Get Any Better
"I enrolled in a travel writer's course and published my first article in Travel Post Monthly.  

It was not long after, that I discovered Roy Stevenson's travel writing books. His first book that I read was Get Published Now. It had a section that mentioned getting started in your own back yard.
At the time we were living in a suburb of Atlanta, Georgia. My wife and I walked a two-mile hiking trail around a lake every day for our exercise. 

During these walks we met all types of very interesting people. I pitched a story idea to our local newspaper and I guess you can say the rest is history."

Here's Rey Waters' remarkable travel writing success story, so far!


---
Pitch Travel Write: Most Requested Links About Building Your Travel Writing Platform
For the professional 21st century travel writer a marketing platform is no longer a 'nice-to-have' option — it's become essential. Before the hordes of travel writers and bloggers entered the arena, you could slide by with just a decent story idea and a well-crafted query letter.

But now, sales and marketing skills have become increasingly important— even critical — to get your stories published in the highly competitive print media field. 

What's a marketing platform and what do you need to do? You'll find all you need to know in these articles. 

You need a marketing platform to stand out from the thousands of other travel writers and bloggers that have taken up the freelance game in the past few years.

Your Travel Writing Marketing Platform and Why You Need One

Why Freelance Writers Need a Professional Website

Four Reasons to Get Published on Travel Websites

How to Get Testimonials from Editors and CVBs
---
Inspirational Travel Quote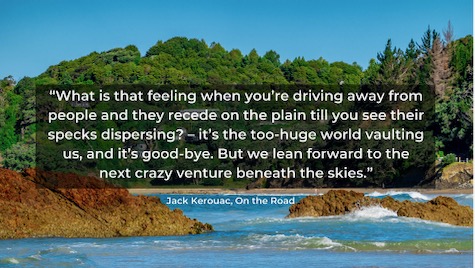 ---
RESOURCES FOR TRAVEL WRITERS
Featured Book : Rock Star Travel Writers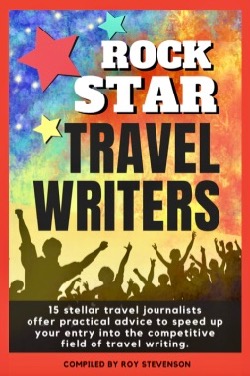 Have you ever wondered how travel writers get their stories published in the top shelf travel magazines?

Our book, Rock Star Travel Writers, reveals—through a series of in-depth interviews—insider tips, tricks, and secrets that 10 leading travel journalists use to land assignments in the most prominent travel glossies, and be paid well for their efforts.

I wish I had this information when I started out on my travel writing journey!

If I'd known, early in my career, what successful travel writers were doing to get published in top flight magazines, it would have knocked a couple of years off my learning curve.

You might ask, "What qualifies these contributors to offer expert advice on the art and science of travel writing?"

The proof is in their bylines. Read through this (partial) list of their bylines. Collectively, these writers have had their work published in the world's most prestigious and heavy hitter travel magazines like National Geographic Traveler, AFAR, BBC Travel, Lonely Planet, Condé Nast Traveler, Travel + Leisure, American Express, Robb Report, Business Jet Traveler, Australia & New Zealand Magazine, plus in-flights like American Way, Hemispheres, and Delta Sky, and many other prestigious publications.

The detailed interviews get right down to the nitty gritty of travel writing. They tell the personal stories of these writer's journeys and show how they've managed to get their stories published in the world's most treasured travel publications.

BUY THE BOOK

Note: Don't forget to use promo code JLY5 at checkout to get your $5 discount during this month.
---
Group Coaching Mastermind Community
Our first Group Coaching Mastermind Community kicked off in October, 2020, and we've got a global group with members living in Australia, Belgium, Canada, Indonesia and the U.S. We're very excited about this group of writers and our new community! We added new members to our community in 2021 and they're getting to know the group and participate in writing activities.

If you missed out on the opportunity to join earlier sessions, you can get on the waiting list for the next session starting later this year:

Learn more and get on the waiting list

---
Did You Know . . .
Our Complete Marketing Master Class for Travel Writers is ranked #1 on TravelWritersExchange.com's Top Ten Travel Writing Workshops.

Your next opportunity to attend these classes be in 2023. Our travel writing & marketing workshops are highly informative and a blast, socially.

Our travel writing & marketing workshops are highly informative and a blast, socially.

Get on our interest list for updates:

Travel Writing Workshops 2023 Interest List

You can access the list of the top ten travel writing workshops from Travel Writers Exchange at the link below: Travel Writers Exchange workshop list: #1 Marketing Master Class

---
At Your Service
Coaching and Consulting
Online Courses
If you know someone who will enjoy this newsletter,
please forward or sign up
---
PitchTravelWrite.com, is our information-packed website for travel writers. This e-zine, a series of travel writing books and reference guides, coaching programs, and our workshops all work together to give you guidance in this field.

Our aim is to provide you with practical, nitty gritty information to help you gain entry into the travel writing realm and all the enjoyment that comes with it. 


---
Awards and Accolades
We're thrilled to announce that www.PitchTravelWrite.com is once again on The Write Life's list of 100 BEST WEBSITES FOR WRITERS! 



You can see the entire list by visiting their website - click on the graphic to view the list now.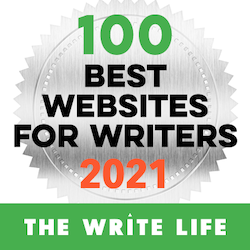 ---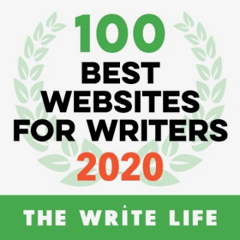 ---
We're proud to announce that our travel writing website has made Writer's Digest Magazine's 2016, 2020, and 2021 101 BEST WEBSITES FOR WRITERS. Writer's Digest Magazine also lists us on their Best Genre/Niche Websites for 2021.

Writer's Digest doesn't bestow these awards lightly. And we're the only travel writing website on their lists!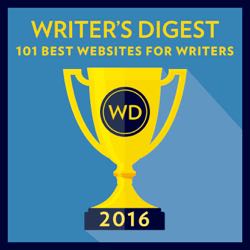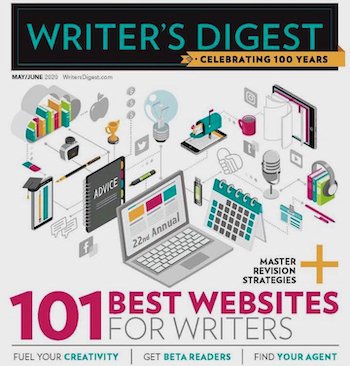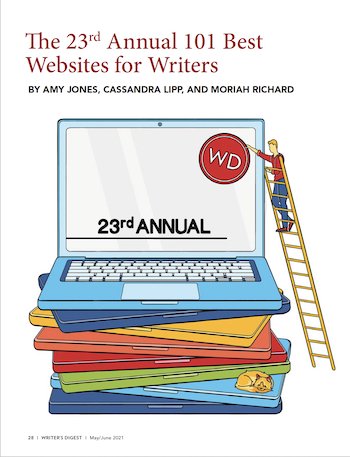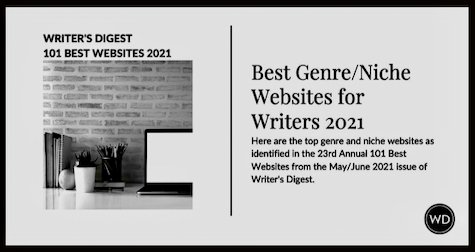 ---
Friend me on Facebook
My Facebook page is about freelance travel writing. I frequently post about:
• links to other well produced travel websites and blogs
• links to my travel articles
• magazine cover stories and back stories
• links to resource pages
• links to coaching and mentoring resources
. . .and plenty of other useful information to get you up to speed



Link to Roy's Personal Facebook page
---


That's all for now. Until next week - just keep pitching! Roy

Roy Stevenson
Pitch Travel Write
www.pitchtravelwrite.com






---