Greetings Fellow Travel Writers!
. . . and WELCOME all new subscribers. Thanks for joining us.


---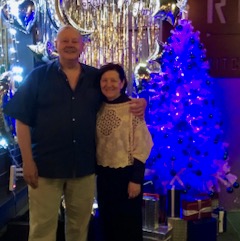 Editorial: Setting Your Travel Writing Goals for 2021
Happy New Year from Danang, Vietnam!

The New Year always excites me! I know it's just another week on the calendar, but I like starting each year off with a clean slate, setting new travel writing goals, and creating a plan to accomplish those goals.

I'm sure most of you are having similar thoughts. Are you ready for when travel reopens?

Certainly the reopening of the travel industry will be a patchwork affair. Different countries will reopen at different times depending on the availability of vaccinations. Everyone will have different rules.

Despite these difficulties, remember one thing: travel and tourism is the largest industry in the world. When the virus has been contained and beaten, every travel business is going to need us to help let the world know.

Destination Marketing Organizations, Convention & Visitors' Bureaus, travel brands, cities, tourist attractions, museums, tour companies, cruises, hotels, resorts, lodges, spas, and all other travel-related organizations will need travel writers more than ever.

The marketing & promotional plans for these tourism companies have been pent up since early 2020. There will be tremendous demand for travel writers to visit their destinations and write about them. Now is the perfect time to position yourself to capitalize on this demand when travel finally bounces back.

We are about to play an important role in the recovery of tourism and the recovery of the global economy. And if you are positioned and ready, you'll make a killing!

We can help you achieve your travel writing goals. Use our website www.pitchtravelwrite.com as a free learning resource; buy our reference books & guides; join our Group Coaching Mastermind Group; attend our live workshops in New Orleans later this year; or sign up for my personalized coaching & mentoring program.

In our December 14 newsletter we sent you a free download list of 31 Things You Should Be Doing Now To Build Your Travel Writing Business. In case you didn't get a chance to download it, the link is below.

If you need guidance on what you should be doing to prepare for when state, national, and international borders open up for travel, please refer to this list.

YOU CAN DOWNLOAD THE FREE PDF HERE
---
This Week's Featured Post
The Bright Side of Rejection Letters for Travel Writers
I talk with so many travel writers who fear rejection from magazine editors. Some of them never get around to sending out their query letters because they're so afraid of getting those dreaded rejection letters.

Maybe they don't like rejection (who does?) or maybe they see it as personal criticism. Whatever the reason, if this is holding you back, this post is for you.

I give you reassurances that rejection is simply part of the process for freelance writer, and that you can actually learn a lot from your rejection emails. I use three real-life examples of how and what I learned from my rejection emails.

I also present you with three highly effective strategies that I use regularly to boost my acceptance rate.

Read the article full article here . . .

---
Upcoming Posts
Jan 11: Our PitchTravelWrite.com Query Letter Resource Page
Jan 18: Simultaneous Queries: Answers to Your Most Common Questions
Jan 25: Twelve Query Letter Mistakes and How to Fix Them

---
PitchTravelWrite.com Success Stories
Jed Vaughn: How I Found Travel Writing Success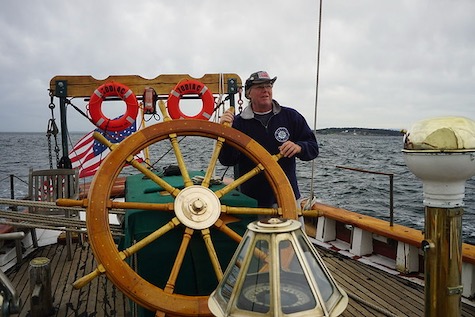 "In 2014, I had the privilege and good fortune of meeting Roy Stevenson at a travel writing workshop in San Diego, California. After hearing Roy share his story and his successes with us, I felt compelled to introduce myself at the break.
I told Roy I wanted to do exactly what he was doing and how impressed I was with his 1,000+ published articles.
After returning home, I received an email from Roy indicating he was going to start offering a personal coaching service. With great excitement, I immediately got my name on the list. As a result, I became Roy's very first travel writing coaching and mentoring student.
This was a turning point for me. Everything I'd been studying and trying to implement was beginning to make more sense. Having this support and knowing the exact steps to take really got me on the right track. Soon after, I was pitching up a storm, and getting results!"

Read Jed's story here . . .

---
Pitch Travel Write: Most Requested Links about How to Land Press Trips & Fam Tours
Once you've established your reputation as a prolific writer in your region—or around the world—and you have a good relationship with several travel magazine editors, you'll find a whole new world opening up to you - that of FAM Tours and Press Trips.

These press trips and Familiarization Tours will provide you with free or low cost travel, if you have assignments.

Our Press Trips Resource Page gives you 16 free, full length articles on how to land these free travel assignments and cushy press trips. They show you, step-by-step, how I've scored more than 100 press trips around the world.

GO TO PRESS TRIPS RESOURCE PAGE


---
Inspirational Travel Quote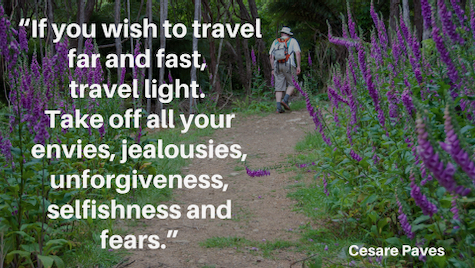 ---
RESOURCES FOR TRAVEL WRITERS
Featured Book: HOW TO LAND PRESS TRIPS AND FAM TOURS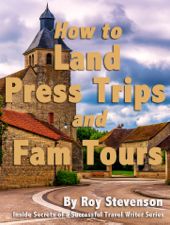 Who doesn't like press trips to exotic and exciting destinations?

Since starting my freelance travel writing career, I've been on more than 100 press trips & fam tours in 25 countries. Places like Belgium, Wales, England, France, Germany, New Zealand, Bali, all over the U.S.A., and many other exotic and exciting destinations.

I tell you this not to brag, but to tell you that you can get regular press trip & fam tour invitations, too.

Books about travel writing might mention that press trips are available to travel writers, but they fall woefully short when it comes to telling writers how to get press trip invitations. Most veteran travel writers keep this information to themselves.

My manual, How to Land Press Trips and Fam Tours, tells you exactly what you need to do to get invitations to press trips and fam tours, and how to organize self-guided press trips.


---
Group Coaching Mastermind Community
Our first Group Coaching Mastermind Community kicked off in October, 2020, and we've got a global group with members living in Australia, Belgium, Canada, Vietnam and the U.S. We're very excited about this group of writers and our new community! We're adding a January intake this week.

If you missed out on the opportunity to join this session, you can get on the waiting list for the next session.

Learn more and get on the waiting list . . .

---
Live Workshops
People have been asking when our 2021 workshops in New Orleans, Louisiana are scheduled.

Here are the 2021 dates:
June 3-6, 2021, Travel Writing & Photography Retreat
June 8-10, 2021, Marketing Master Class for Travel Writers


We've had lots of interest already. You can sign up for our no-obligation interest list for these workshops and receive our substantial early bird discounts when we open registration:

GET ON THE 2021 LIVE WORKSHOP NO-OBLIGATION INTEREST LIST HERE
---
Did You Know . . .
Our Complete Marketing Master Class for Travel Writers is ranked #1 on TravelWritersExchange.com's Top Ten Travel Writing Workshops.

You can access the list of the top ten travel writing workshops at the link below . . .

Travel Writers Exchange workshop list: #1 Marketing Master Class
---
At Your Service
Coaching and Consulting
Online Courses
Vietnam 1-1 Retreat & Consulting
Expat Consulting
email: pitchtravelwrite@gmail.com
If you know someone who will enjoy this newsletter,
please forward or sign up
---
PitchTravelWrite.com, is our information-packed website for travel writers. This e-zine, a series of travel writing books and reference guides, coaching programs, and our workshops all work together to give you guidance in this field.

Our aim is to provide you with practical, nitty gritty information to help you gain entry into the travel writing realm and all the enjoyment that comes with it. 




We're thrilled to announce that www.PitchTravelWrite.com is on The Write Life's 2020 list of 100 BEST WEBSITES FOR WRITERS! 



You can see the entire list by visiting their website - click on the graphic to view the list now.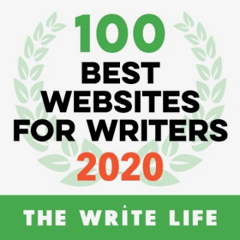 ---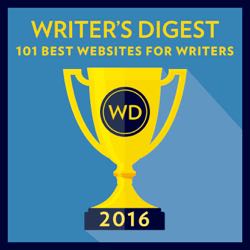 ---
Friend me on Facebook
My Facebook page is about freelance travel writing. I frequently post about:
• links to other well produced travel websites and blogs
• links to my travel articles
• magazine cover stories and back stories
• links to resource pages
• links to coaching and mentoring resources
. . .and plenty of other useful information to get you up to speed



Link to Roy's Personal Facebook page
---


That's all for now. Until next week - just keep pitching! Roy

Roy Stevenson
Pitch Travel Write
www.pitchtravelwrite.com






---