Greetings Fellow Travel Writers!
. . . and WELCOME all new subscribers. Thanks for joining us.


---
Our Stay in Portugal Continues . . .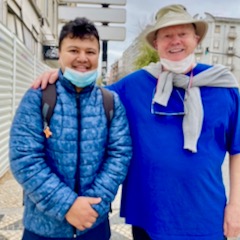 Our long-stay in Lisbon, Portugal, continues. We've spent most of our time relaxing & recovering from our hectic 5 months in the U.S.A.

We're enjoying walking around our neighborhood, a trendy area called Anjos, near the Intendente metro stop. We're reveling in its gritty, working class residents and their friendliness.

We've met people from India, Bangladesh, Nepal, Brazil, and of course, Portugal, all who live in this low-key, diverse area of Lisbon.

We love how everyone eats outside bundled up in their winter coats. The scene outside most restaurants includes every age group.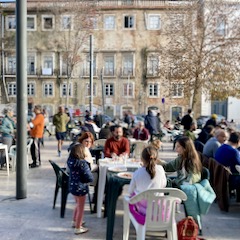 We like to wander around our neighborhood taking in the sociable, foodie scenes.
One evening we were out looking for a restaurant and stumbled across a narrow, quarter-mile back street strip with at least two dozen Indian, Bangladeshi, & Nepalese restaurants & supermarkets sprinkled along it. I've never been able to resist a good lamb or chicken curry, so we're steadily working our way through the menus at these modest curry houses.
Everything here seems so cheap compared with our recent stay in the U.S.A. Portugal's average income per capita is $15,617, so food, groceries and the general cost of living here is low. We're delighted by this. The result is a sizable number of expats from around the globe who reside here.
We'll be in Lisbon for another couple of weeks & then move to Porto until mid-March when our visas expire. Then we plan to travel in Croatia for a couple of months before heading back to the U.S. in June for our 2022 Live Workshops in Charleston, S.C. You can get on the interest list here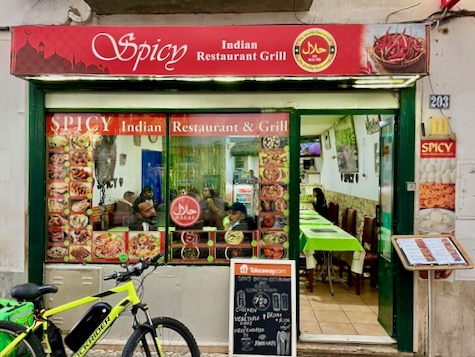 ---
Editorial: Clinch More Assignments with Your Writer's Website

Practically everyone these days needs a website, and this is especially important for freelance travel writers.

Your writer's website is a marketing tool meant to impress magazine editors who may be interested in buying your stories.

As a freelance travel writer, you're frequently contacting editors who've never heard of you, and your website introduces you and your work to them. It's your online resume and writing portfolio.

You need a professional website design that assures editors that you are a prolific and professional travel writer. And you want to provide concrete evidence that you know how to write quality stories, that you deliver on time, and that you're easy to work with.

Here are four ways to use your writer's website as a marketing tool: 

1. Show samples of your work along with the magazines that published your story. This convinces editors that you're a seasoned writer. In your query letters you can refer editors to your website instead of sending clips.

2. Post enough articles to show that you get published consistently over time. Editors want to know that you are an active writer and still getting published. Be sure to show them by keeping your website up-to-date with new articles every few months. Occasionally take down old ones that no longer represent your work.

3. Use navigation buttons to indicate special niches. You want your website to be simple to use and easy to navigate. Separate each niche or writing genre with a navigation button. For example, I have specialty areas for "Northwest Travel" and "Wine, Beer and Food" on my writer's website (www.roy-stevenson.com). There are several genres – clearly defined and easy to navigate. Make it as easy as possible for editors to find the niche they need to see.

4. Collect and publish testimonials from editors who have published your work. Of all the marketing tips, this one is most important. It's your ace in the hole. The overall effect of testimonials shows evidence of your good standing with editors you've worked with. It proves your travel writing background and credentials in the words of other professionals.

Many editors and tourist agency professionals have commented positively about this section on my website. It has often made all the difference when assigning stories or inviting me on press trips.

Do these four things and your writer's website will be a great deal clincher!

You can read the more comprehensive article about why you need a professional website at this link
---
This Week's Featured Post
A YEAR IN THE LIFE OF A TRAVEL WRITER
This week's feature post looks at my travel writing life in 2015. This was my 8th year as a full-time professional travel writer & my career was in full swing. I was selling several stories each week, had been published in close to 200 magazines, newspapers, trade journals, and in-flights.

I love looking back at my travels because it reminds me to be grateful for all the exciting places I've visited and the people I've met.

In 2015 I limited my travels to North America since I knew I'd be doing a lot of international travel in 2016. And, it was still an amazing year of travel, even though I didn't step off the North American Continent — it included 12 press trips!

I hope it will inspire you to travel and write more articles in 2022!

READ THE ARTICLE

---
Upcoming Posts
January 24: Wrangling Complimentary Travel Writers' Perks
January 31: Your Travel Costs: How to Cover Them When Magazine Pay Varies So Much
February 7: The Travel Writer's Guide To Successful Press Trip Invitations


---
PitchTravelWrite.com Success Stories
Chuck Warren Uses His Knowledge and Experience to Find Success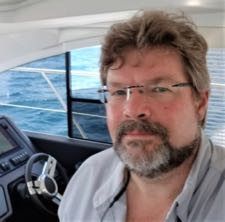 Breaking into freelance magazine writing is something many people aspire to do but never quite figure out or never quite get around to. 

This story is about writing for boating magazines. In particular, it demonstrates how Chuck Warren used his knowledge and experience in the boating industry to get his articles published. He makes it look easy! 

It's an inspirational read for anyone thinking about entering the competitive field of freelance magazine writing.

"My travel writing journey over the past two and a half years has been nothing short of incredible and I'm trying very hard to continue moving forward.

Here's my story on how I made the transition from unpublished wannabe to regular freelance contributor . . ."

Chuck Warren: Writing for Boating Magazines & Other Nautical Publications
---
Pitch Travel Write: Most Requested Links About the Craft of Travel Writing
Here's our PitchTravelWrite.com FREE Resource Page on The Craft of Travel Writing.

As travel writers, we put words together to paint pictures of our destinations. Writing about a place we love seems like such an easy thing to do. From the readers perspective, we live a charmed life.    But, as you know, there's much more to the travel writing craft: things behind the scenes that your reader doesn't know about like . . .



How to say the words in just the right way
Sharing valuable information to catch their attention
Knowing how to keep them engaged
All of this, and more, is part of travel writing.



There's also a lot to learn about controlling your time and freeing yourself up from mundane tasks so that you can spend more time on the things you love to do – writing about travel.



This resource page includes information about topics that focus on your travel writing craft. How you can improve your writing and increase your productivity – and get those articles out to editors.

Link to Travel Writing Craft FREE Resource Page


---
Inspirational Travel Quote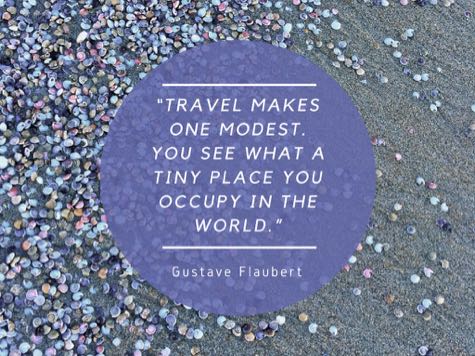 ---
RESOURCES FOR TRAVEL WRITERS
Featured Book : 125 Websites That Want To Publish Your Travel Stories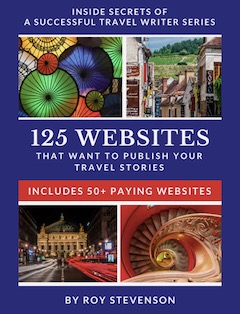 Our NEW eBook, 125 Websites that Want to Publish Your Travel Stories, is a red-hot list of quality websites that are eager to publish your travel articles. And, you can make some money while you're boosting your bylines. Our new book includes more than 50 travel websites that actually PAY their writers!

This reference book for travel writers is one of the most valuable resources you can have in your toolbox. You won't find a list like this anywhere else.


The list of 125 websites - and the advice in this eBook — is your short cut to success. It will accelerate your travel writing career by rapidly enhancing your online presence.

BUY THE BOOK

Note: Use promo code JN5 at checkout to get your $5 discount during the month of January.
---
Group Coaching Mastermind Community
Our first Group Coaching Mastermind Community kicked off in October, 2020, and we've got a global group with members living in Australia, Belgium, Canada, Indonesia and the U.S. We're very excited about this group of writers and our new community! We added new members to our community in 2021 and they're getting to know the group and participate in writing activities.

If you missed out on the opportunity to join this session, you can get on the waiting list for the next session starting soon in 2022:

Learn more and get on the waiting list

---
Live Workshops
We're hosting our 2022 live events in Charleston, South Carolina.

Here are the tentative 2022 dates:
June 18-21, 2022, Travel Writing & Photography Retreat
June 23-25, 2022, Marketing Master Class for Travel Writers


We've had lots of interest already. You can sign up for our no-obligation interest list for these workshops and receive our substantial early bird discounts when we open registration:

Get on the workshop interest list here
---
Did You Know . . .
Our Complete Marketing Master Class for Travel Writers is ranked #1 on TravelWritersExchange.com's Top Ten Travel Writing Workshops.

Your next opportunity to attend these classes be in Charleston, South Carolina, June 2022. There are still a few open seats in these workshops, so sign up while we have space. Registration will open soon - in the meantime, get on our interest list.

Our travel writing & marketing workshops are highly informative and a blast, socially. Sign up for the interest list here

You can access the list of the top ten travel writing workshops from Travel Writers Exchange at the link below: Travel Writers Exchange workshop list: #1 Marketing Master Class

---
ONLINE Travel Writing & Marketing Master Class
Now, you can study our Marketing Master Class for Travel Writers online for only a fraction of the price of the live class! We recorded it LIVE in Seattle, for aspiring travel writers who weren't able to attend in person.
Who's it for?

If you're a novice travel writer, or you haven't had much luck selling your articles to print magazines, this Online Travel Writing & Marketing Workshop is for you.
If you weren't able to travel to our Live Master Class, here's the opportunity to attend anyway - without any travel costs and at a substantially reduced cost!
If you work a full-time job and can't get time off to attend the live class – you can still attend on your own schedule after working hours.
If you've wanted to attend our Live Marketing Master Class but can't get your schedule to fit with the dates it's offered – here's your opportunity to attend at your own convenience.
---
At Your Service
Coaching and Consulting
Online Courses
If you know someone who will enjoy this newsletter,
please forward or sign up
---
PitchTravelWrite.com, is our information-packed website for travel writers. This e-zine, a series of travel writing books and reference guides, coaching programs, and our workshops all work together to give you guidance in this field.

Our aim is to provide you with practical, nitty gritty information to help you gain entry into the travel writing realm and all the enjoyment that comes with it. 


---
Awards and Accolades
We're thrilled to announce that www.PitchTravelWrite.com is once again on The Write Life's list of 100 BEST WEBSITES FOR WRITERS! 



You can see the entire list by visiting their website - click on the graphic to view the list now.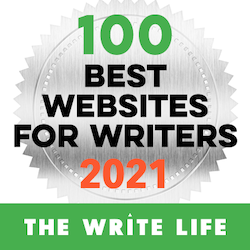 ---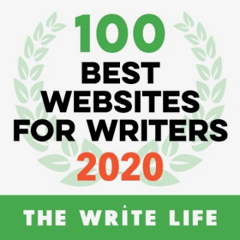 ---
We're proud to announce that our travel writing website has made Writer's Digest Magazine's 2016, 2020, and 2021 101 BEST WEBSITES FOR WRITERS. Writer's Digest doesn't bestow these awards lightly. And we're the only travel writing website on their lists!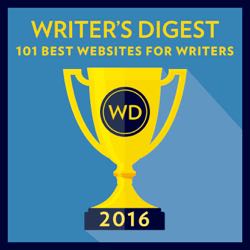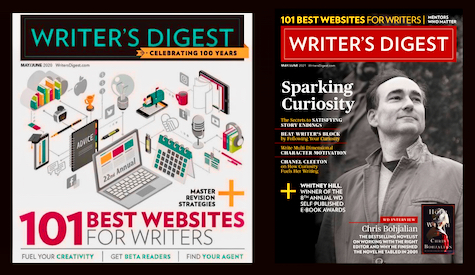 ---
Friend me on Facebook
My Facebook page is about freelance travel writing. I frequently post about:
• links to other well produced travel websites and blogs
• links to my travel articles
• magazine cover stories and back stories
• links to resource pages
• links to coaching and mentoring resources
. . .and plenty of other useful information to get you up to speed



Link to Roy's Personal Facebook page
---


That's all for now. Until next week - just keep pitching! Roy

Roy Stevenson
Pitch Travel Write
www.pitchtravelwrite.com






---