Greetings Fellow Travel Writers!
. . . and WELCOME all new subscribers. Thanks for joining us.


---
Happy New Year!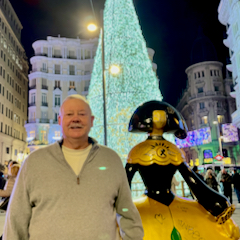 As we begin 2022, we're in yet another country; this time, it's Portugal.

We flew to Madrid, Spain in mid-December and spent several days there doing tourist things. We loved every minute. By good fortune our hotel was right in the heart of Madrid's tourism epicenter, near the busy Porto del Sol Plaza.

Sightseeing activities included the Royal Palace, Royal Armory, the San Miguel Market, Plaza Mayor, Porto del Sol Plaza & Musee Nacional del Prado and Musee del Todas. We only scratched the surface - there are more than sixty museums in Madrid!

Our 8-hour bus trip on to Lisbon, Portugal, was not nearly as daunting as we thought it would be. We rolled across the flat Spanish plains and at the half-way point we stopped for lunch.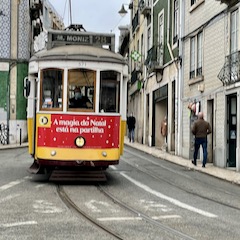 The second half was more scenic as we passed a half-dozen castles perched high atop mountains, and past an ancient walled city.
We'll be in Portugal for 3 months. So far, we've had a good look around our section of this city of 545,000. We happen to be staying in "one of the 49 coolest neighborhoods in the world", the Anjos area, according to Timeout Worldwide magazine.
Lisbon isn't a sprawling metropolis & it's eminently walkable.
We're loving the town's constant flow of trams, sputtering tuk-tuks, efficient metro & an excellent bus system.
Our sights here so far include the ever-visible Castelo de Sao Jorge (Castle of St. George) that overlooks the city from wherever you are. We've also explored the Baixa downtown section including Comercio Square, the beautiful Arch of Augusta, Rossio Square with its flowers, fountains, and Dona Maria National Theater in the background, & the adjacent Figueira Square.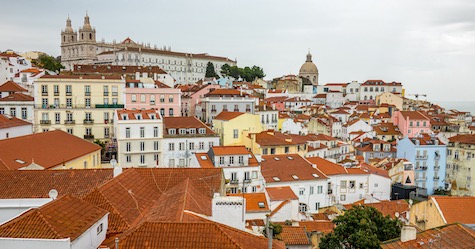 The Miradouro Viewpoint, near the castle, offers an excellent vista over the city's red-tiled roofs, cathedrals and bell towers, and the harbor. One of the defining characteristics of Portuguese architecture are the buildings are clad in decorative tiles. There are splashes of color around every corner, even in the more run-down neighborhoods. Here's our favorite abandoned building about a block from our apartment: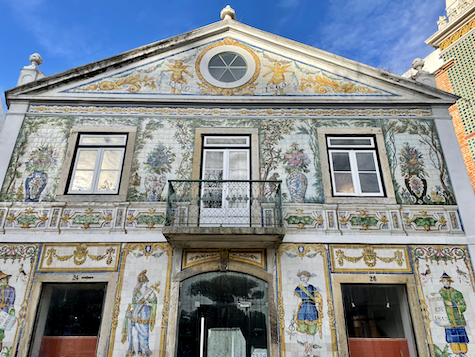 ---
Editorial: Setting Your Travel Writing Goals for 2022

The New Year always excites me! I know it's just another week on the calendar, but I like starting each year off with a clean slate, setting new travel writing goals, and creating a plan to accomplish those goals.

I'm sure most of you are having similar thoughts. Are you ready for when travel reopens this year?

Certainly the reopening of the travel industry is proving to be a patchwork affair. Different countries are coming online at different times depending on the availability of vaccinations & whatever latest variant is emerging.

Despite these temporary difficulties, remember one thing: travel and tourism is the largest industry in the world. When the virus has been contained and beaten, every travel businesses is going to need us — badly!

Destination Marketing Organizations (DMOs), Convention & Visitors' Bureaus (CVBs), travel brands, cities, tourist attractions, museums, tour companies, cruises, hotels, resorts, lodges, spas, and all other travel-related organizations need travel writers more than ever to get the word out that they're open for business.

The marketing & promotional plans for these tourism companies have been pent up since early 2020. There is tremendous demand for travel writers to visit their destinations and write about them. Now is the perfect time to position yourself to capitalize on this demand when travel finally bounces back.

We are about to play an important role in the recovery of tourism and the recovery of the global economy. And if you are positioned and ready, you'll make a killing!

We can help you achieve your travel writing goals:



---
This Week's Featured Post
How I Became A Travel Writer
We have several hundred new subscribers to this e-newsletter, so the New Year is a good time to tell you all about my travel writing journey.

Click here if you'd like to know more about it.

---
Upcoming Posts
January 17: Looking Back at a Travel Writer's Year
January 24: Wrangling Complimentary Travel Writers' Perks
January 31: Your Travel Costs: How to Cover Them When Magazine Pay Varies So Much


---
PitchTravelWrite.com Success Stories
Chuck Warren Uses His Knowledge and Experience to Find Success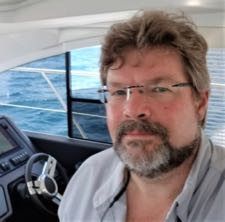 Breaking into freelance magazine writing is something many people aspire to do but never quite figure out or never quite get around to. 

This story is about writing for boating magazines. In particular, it demonstrates how Chuck Warren used his knowledge and experience in the boating industry to get his articles published. He makes it look easy! 

It's an inspirational read for anyone thinking about entering the competitive field of freelance magazine writing.

"My travel writing journey over the past two and a half years has been nothing short of incredible and I'm trying very hard to continue moving forward.

Here's my story on how I made the transition from unpublished wannabe to regular freelance contributor . . ."

Chuck Warren: Writing for Boating Magazines & Other Nautical Publications
---
Pitch Travel Write: Most Requested Links About the Craft of Travel Writing
Here's our PitchTravelWrite.com FREE Resource Page on The Craft of Travel Writing.

As travel writers, we put words together to paint pictures of our destinations. Writing about a place we love seems like such an easy thing to do. From the readers perspective, we live a charmed life.    But, as you know, there's much more to the travel writing craft: things behind the scenes that your reader doesn't know about like . . .



How to say the words in just the right way
Sharing valuable information to catch their attention
Knowing how to keep them engaged
All of this, and more, is part of travel writing.



There's also a lot to learn about controlling your time and freeing yourself up from mundane tasks so that you can spend more time on the things you love to do – writing about travel.



This resource page includes information about topics that focus on your travel writing craft. How you can improve your writing and increase your productivity – and get those articles out to editors.

Link to Travel Writing Craft FREE Resource Page


---
Inspirational Travel Quote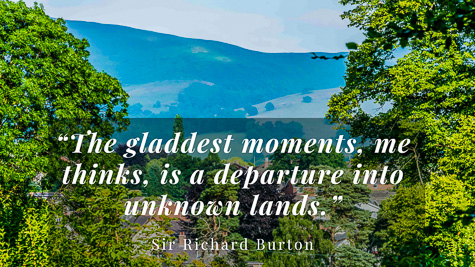 ---
RESOURCES FOR TRAVEL WRITERS
Featured Book : 125 Websites That Want To Publish Your Travel Stories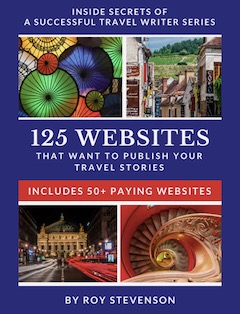 Our NEW eBook, 125 Websites that Want to Publish Your Travel Stories, is a red-hot list of quality websites that are eager to publish your travel articles. And, you can make some money while you're boosting your bylines. Our new book includes more than 50 travel websites that actually PAY their writers!

This reference book for travel writers is one of the most valuable resources you can have in your toolbox. You won't find a list like this anywhere else.


The list of 125 websites - and the advice in this eBook — is your short cut to success. It will accelerate your travel writing career by rapidly enhancing your online presence.

BUY THE BOOK

Note: Use promo code JN5 at checkout to get your $5 discount during the month of January.
---
Group Coaching Mastermind Community
Our first Group Coaching Mastermind Community kicked off in October, 2020, and we've got a global group with members living in Australia, Belgium, Canada, Indonesia and the U.S. We're very excited about this group of writers and our new community! We added new members to our community in 2021 and they're getting to know the group and participate in writing activities.

If you missed out on the opportunity to join this session, you can get on the waiting list for the next session starting soon in 2022:

Learn more and get on the waiting list

---
Live Workshops
People have been asking when our 2022 workshops are scheduled. We're planning to hold our 2022 live events in Charleston, South Carolina.

Here are the tentative 2022 dates:
June 17-20, 2022, Travel Writing & Photography Retreat
June 22-24, 2022, Marketing Master Class for Travel Writers


We've had lots of interest already. You can sign up for our no-obligation interest list for these workshops and receive our substantial early bird discounts when we open registration:

Get on the workshop interest list here
---
Did You Know . . .
Our Complete Marketing Master Class for Travel Writers is ranked #1 on TravelWritersExchange.com's Top Ten Travel Writing Workshops.

Your next opportunity to attend these classes be in Charleston, South Carolina, June 2022. There are still a few open seats in these workshops, so sign up while we have space. Registration will open soon - in the meantime, get on our interest list.

Our travel writing & marketing workshops are highly informative and a blast, socially. Sign up for the interest list here

You can access the list of the top ten travel writing workshops from Travel Writers Exchange at the link below: Travel Writers Exchange workshop list: #1 Marketing Master Class

---
ONLINE Travel Writing & Marketing Master Class
Now, you can study our Marketing Master Class for Travel Writers online for only a fraction of the price of the live class! We recorded it LIVE in Seattle, for aspiring travel writers who weren't able to attend in person.
Who's it for?

If you're a novice travel writer, or you haven't had much luck selling your articles to print magazines, this Online Travel Writing & Marketing Workshop is for you.
If you weren't able to travel to our Live Master Class, here's the opportunity to attend anyway - without any travel costs and at a substantially reduced cost!
If you work a full-time job and can't get time off to attend the live class – you can still attend on your own schedule after working hours.
If you've wanted to attend our Live Marketing Master Class but can't get your schedule to fit with the dates it's offered – here's your opportunity to attend at your own convenience.
---
At Your Service
Coaching and Consulting
Online Courses
Vietnam 1-1 Retreat & Consulting
Expat Consulting
email: pitchtravelwrite@gmail.com
If you know someone who will enjoy this newsletter,
please forward or sign up
---
PitchTravelWrite.com, is our information-packed website for travel writers. This e-zine, a series of travel writing books and reference guides, coaching programs, and our workshops all work together to give you guidance in this field.

Our aim is to provide you with practical, nitty gritty information to help you gain entry into the travel writing realm and all the enjoyment that comes with it. 


---
Awards and Accolades
We're thrilled to announce that www.PitchTravelWrite.com is once again on The Write Life's list of 100 BEST WEBSITES FOR WRITERS! 



You can see the entire list by visiting their website - click on the graphic to view the list now.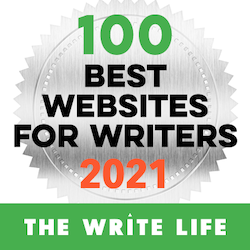 ---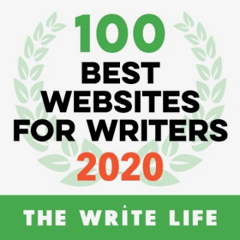 ---
We're proud to announce that our travel writing website has made Writer's Digest Magazine's 2016, 2020, and 2021 101 BEST WEBSITES FOR WRITERS. Writer's Digest doesn't bestow these awards lightly. And we're the only travel writing website on their lists!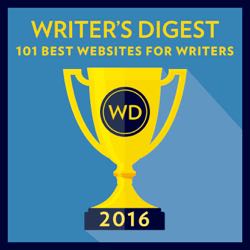 ---
Friend me on Facebook
My Facebook page is about freelance travel writing. I frequently post about:
• links to other well produced travel websites and blogs
• links to my travel articles
• magazine cover stories and back stories
• links to resource pages
• links to coaching and mentoring resources
. . .and plenty of other useful information to get you up to speed



Link to Roy's Personal Facebook page
---


That's all for now. Until next week - just keep pitching! Roy

Roy Stevenson
Pitch Travel Write
www.pitchtravelwrite.com






---