Greetings Fellow Travel Writers!
. . . and WELCOME all new subscribers. Thanks for joining us.



Chuc Mung Nam Moi! or Happy Lunar New Year!

We've enjoyed celebrating two "new years" this year. We usually leave Vietnam during the lunar new year (Tet) because everything closes down here. However, this year, due to the pandemic, international travel wasn't possible. Instead, we celebrated the Tet week with our Vietnamese and expat friends.

For those who celebrate the lunar new year, it's the year of the Ox.

The year of the Ox is supposed to be where anyone who works extra hard at something will achieve success, no matter how challenging. If you have a big life goal you've always wanted to achieve, but never quite got around to doing, 2021 is a good year to give it a go.

Even if the zodiac doesn't really influence us, we still know hard work results in rewards.

Is this the year you'll work to achieve your travel writing goals?
Editorial: Five Ways to Invest In Your Travel Writing Career
Back in 2011, when I started writing automobile museum pieces for a car magazine, I purchased two thick books about classic cars from a second hand bookstore. These heavy tomes would, over the years, provide me with valuable background information for my articles. Between them, these books cost $30. Considering that I've made over $21,000 from my automobile museum article series, I'd say this was an excellent investment!

Here are five ways you can invest in your writing career:

1. If you have a particular interest or specific genre that interests you, investing in relevant books and magazines will help you come up with story ideas and assist in your research for articles.

2. There's plenty of free information about breaking into travel writing floating around on the Internet. But this relentless flood of fragmented data comes at you piecemeal, making it difficult to absorb in a linear way.

If you want to rapidly boost your knowledge, catch up on the latest travel writing trends, get enthused and excited, and meet kindred travel writing spirits, you should also be attending appropriate travel writing classes and workshops and conferences.

Participating in these events help you continue to learn, improve, and stay motivated. And, you get to learn from the top travel-writing experts. You'll find most of the experts happy to talk shop with you at these events, because everyone's got their buzz on.

3. Subscribing to quality writing magazines like Writer's Forum (U.K) and Writer's Digest (U.S), and buying "how to" books about freelance travel writing is money well spent. Subscribing to one or two top travel magazines that resonate with you can give you quality travel stories to emulate, written by the top players.

4. Membership in a reputable travel writing organization is also money well spent provided the organization offers you real substance. Ignore the overhyped vanity "coffee clubs" that just provide a place for sub-standard travel writing wannabes to showcase their cliché ridden stories. You're not going to learn anything of value there.

5. And, if you want to fast track your travel writing career, hiring a successful and proven travel writing coach will rocket you to the front of the line.

These investments pay off in many ways. Do your due diligence, put in your time, and be open to spend some money to make more money as a freelancer.

Are you investing in your travel writing future?
---
This Week's Featured Post
When Stars Align: Stories & Publications Destined for Each Other
Every week I receive at least one email from a travel writer asking, "Can you help me find a publication for my story?" 

My standard reply is this: "Querying a single magazine will, inevitably, end in disappointment." 

Although you may think a particular magazine is a perfect fit, that's not usually the way freelance travel writing works. Unless you can get inside the editor's head, you'll never know who wants your story until you send your pitch.

But, sometimes the stars align. There have been times when I've barely had to lift a finger to sell my stories. I call these "slam-dunk" stories. 

Here are a few examples . . .

READ THE ARTICLE

---
Upcoming Posts
Feb 22: A Query Letter That Landed the Press Trip of a Lifetime
Mar 1: Four Ways To Launch Your Marketing Platform
Mar 8: Query Letter Follow-Up Guidelines


---
PitchTravelWrite.com Success Stories
Jessica Pickett: A Travel Writing Success Story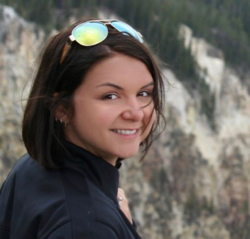 This post will surely inspire you to try your hand at freelance travel writing. It tells Jessica Pickett's story — in her own words — of how she launched her impressive travel writing career.

Hailing from Lake Charles, Louisiana, Jessica's steady ascent through the travel writing ranks is a textbook example of what novice travel writers should be doing to break into this competitive arena. Novice travel writers can learn from Jessica's trajectory into travel writing.

Here's Jessica's story . . . 
"While attending a Travel Writer's Conference in San Diego in 2014, Roy and his wife Linda sat at my table and, to my good fortune, easily struck up conversation. After chatting with Roy, I immediately purchased his eBooks, even before hearing him speak on stage.

A few short weeks after the conference, I landed my first byline. Bolstered by the knowledge gained from Roy's books and his PitchTravelWrite.com posts, I pitched a well-known regional magazine and blog. This regional blog and magazine is where I "started" my travel writing. After answering a "Call for Writers" post (which had been shared over 4,000 times by the time I saw it) I was invited to become a regular monthly contributor.

Upon submitting my first article they offered me a permanent contributor's role. There, I published dozens of articles, both digital and print, in over a year of writing for them."

Read the rest of Jessica's steady rise into the ranks of professional freelance writing here.

READ JESSICA'S STORY

---
Pitch Travel Write: Most Requested Links about Improving Your Travel Writing
As travel writers, we put words together to paint pictures of our destinations. Writing about a place we love seems like such an easy thing to do. From the readers perspective, we live a charmed life.  

But, as you know, there's much more to the travel writing craft: things behind the scenes that your reader doesn't know about like . . .

How to say the words in just the right way
Sharing valuable information to catch their attention
Knowing how to keep your readers engaged
All of this, and more, is part of travel writing.



There's also a lot to learn about controlling your time and freeing yourself up from mundane tasks so that you can spend more time on the things you love to do – writing about travel.



This resource page includes information about topics that focus on your travel writing craft. How you can improve your writing and increase your productivity – and get those articles out to editors.

Go to Travel Writing Craft articles


---
Inspirational Travel Quote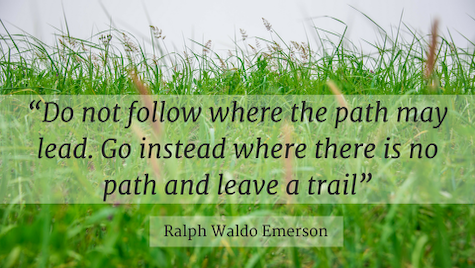 ---
RESOURCES FOR TRAVEL WRITERS
Featured Book: 125 Websites that Want to Publish Your Travel Stories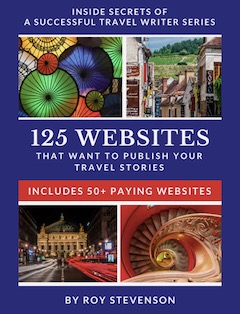 Our BRAND NEW eBook, 125 Websites that Want to Publish Your Travel Stories, is a red-hot list of quality websites that are eager to publish your travel articles.

And, you can make some money while you're boosting your bylines. Our new book includes more than 50 travel websites that actually PAY their writers!

This reference book for travel writers is one of the most valuable resources you can have in your toolbox. You won't find a list like this anywhere else.


The list of 125 websites — and the advice in this eBook — is your short cut to success. It will accelerate your travel writing career by rapidly enhancing your online presence. 

You can save $5 if you use PROMO code FE2021 at checkout.

LEARN MORE AND BUY THE BOOK


---
Group Coaching Mastermind Community
Our first Group Coaching Mastermind Community kicked off in October, 2020, and we've got a global group with members living in Australia, Belgium, Canada, Vietnam and the U.S. We're very excited about this group of writers and our new community! We added new members to our community in early January and they're getting to know the group and participate in writing activities.

If you missed out on the opportunity to join this session, you can get on the waiting list for the next session.

Learn more and get on the waiting list . . .

---
Live Workshops
People have been asking when our 2021 workshops in New Orleans, Louisiana are scheduled.

Here are the 2021 dates:
June 3-6, 2021, Travel Writing & Photography Retreat
June 8-10, 2021, Marketing Master Class for Travel Writers


We've had lots of interest already. You can sign up for our no-obligation interest list for these workshops and receive our substantial early bird discounts when we open registration:

GET ON THE 2021 LIVE WORKSHOP NO-OBLIGATION INTEREST LIST HERE
---
Did You Know . . .
Our Complete Marketing Master Class for Travel Writers is ranked #1 on TravelWritersExchange.com's Top Ten Travel Writing Workshops.

You can access the list of the top ten travel writing workshops at the link below . . .

Travel Writers Exchange workshop list: #1 Marketing Master Class
---
At Your Service
Coaching and Consulting
Online Courses
Vietnam 1-1 Retreat & Consulting
Expat Consulting
email: pitchtravelwrite@gmail.com
If you know someone who will enjoy this newsletter,
please forward or sign up
---
PitchTravelWrite.com, is our information-packed website for travel writers. This e-zine, a series of travel writing books and reference guides, coaching programs, and our workshops all work together to give you guidance in this field.

Our aim is to provide you with practical, nitty gritty information to help you gain entry into the travel writing realm and all the enjoyment that comes with it. 




We're thrilled to announce that www.PitchTravelWrite.com is once again on The Write Life's list of 100 BEST WEBSITES FOR WRITERS! 



You can see the entire list by visiting their website - click on the graphic to view the list now.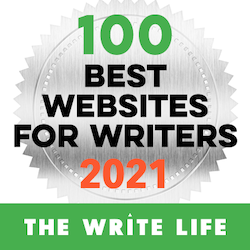 ---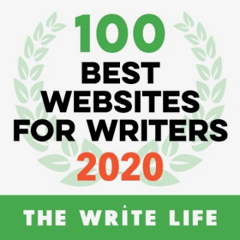 ---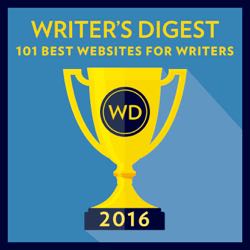 ---
Friend me on Facebook
My Facebook page is about freelance travel writing. I frequently post about:
• links to other well produced travel websites and blogs
• links to my travel articles
• magazine cover stories and back stories
• links to resource pages
• links to coaching and mentoring resources
. . .and plenty of other useful information to get you up to speed



Link to Roy's Personal Facebook page
---


That's all for now. Until next week - just keep pitching! Roy

Roy Stevenson
Pitch Travel Write
www.pitchtravelwrite.com






---