Greetings Fellow Travel Writers!
. . . and WELCOME all new subscribers. Thanks for joining us.


---
What We've Been Doing
Our biggest Philadelphia tourism surprise was the Philadelphia Museum of Art. Sitting majestically on a rise at the end of the city's famous Benjamin Franklin Parkway, this massive art gallery (resembling an enormous temple) knocked our socks off with its diverse and creative galleries.

We originally figured we'd be able to nail this museum in a couple of hours; boy, were we wrong! You can—and should—plan on spending all day here. Or perhaps break your visit to this temple up into two half-days to avoid "art overload."

I've visited several hundred art galleries in 48 countries around the globe and the PMA easily rates as one of my three most memorable art galleries! It deserves its reputation as Philadelphia's cultural heart.

The museum's works number 240,000, span 2,000 years, and includes pieces from the ancient world, medieval times, the Renaissance, the Impressionist movement, and contemporary art.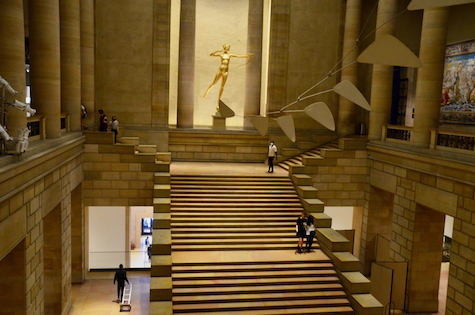 The standout galleries (from a total of 200 gallery rooms) were Arms and Armor, the Japanese teahouse, and the 14th century Chinese Buddhist temple.

I also thoroughly enjoyed the French medieval cloister, the European Galleries (with works by Renoir, Monat, Manet, Degas, Picasso, Rembrandt, Rubens, and Cezanne), the American gallery, and the Asian Art section. And don't forget to walk around the magnificent Great Stair Hall located in the very center of the museum.

Now, I've always had an interest in medieval tryptychs, those richly embellished, tri-paneled, hinged, religious scenes that are used as altarpieces. The PMA's tryptychs are superb. They're gorgeous. They're inspiring.

My very favorite PMA gallery is the sizable Arms and Armor section. As a military weaponry aficionado, this unexpected gallery was my personal Nirvana.

And, in case the outside of the museum looks vaguely familiar to you, it's the same building that Rocky Balboa (aka Sylvester Stallone) runs up 72 steps and does his thing at the top. This scene took place at the main museum entrance and the steps are now famously known as, "The Rocky Steps."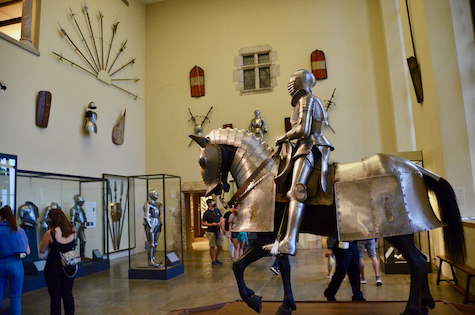 Link to Philadelphia Art Museum

---
Editorial: To Sell More Articles and Make More Money, Think Globally
People often ask me how it's possible to earn a decent income with freelance travel writing, when pay rates for magazines are all over the map (pun intended).

One technique that freelancers use to increase their income is to sell the same story more than once. It's important to know how you can get paid multiple times for the same article.

How do you do this? One way is to look to the overseas market.

Once I've prepared my query letter, I send simultaneous queries out to editors of appropriate magazines in other English speaking countries. It's all income – whether we're paid in US dollars, British pounds, or Australian or Canadian dollars. So I look for opportunities to sell my work internationally.

If editors in two different countries want your article, you can sell it to them both at the same time as long as their circulations don't overlap. You don't have to wait six months after it's been published in one country before it can be published in the next. Your article can even be published in the same month in both countries – although this scenario is unlikely.

Is there a time when you cannot sell articles simultaneously? Yes, and it's very important to understand this part.

First, you cannot sell your articles simultaneously if the circulations of the magazines overlap – whether in the same country or different countries.

Secondly, you cannot sell an article simultaneously anywhere if you sign over "All Rights" to a magazine.

Signing over "All Rights" means that you will not be able to sell the story to anyone, ever again. If a magazine owns "All Rights," it is now their property.

Most veteran travel writers try to avoid selling "All Rights" unless it's to a prestigious, high paying publication. If you're being nicely reimbursed for your article, then "All Rights" is ok.

In this post I address the questions I hear most often from writers who want to sell their articles overseas.

READ THE ARTICLE

---
This Week's Featured Post
Wrangling Complimentary Travel Perks
In the early days of my travel writing career, I just wanted to get published. Getting travel writers perks wasn't even on my mind. Getting paid was more important. So I spent my time figuring out how to get the most out of each article I wrote in every genre including travel. And I got published - a lot!



As I began doing more and more travel, I realized that it was very difficult to earn enough from freelance writing to travel to all the places I wanted to visit. Learning about travel perks became imperative.

Here are some of the questions that writers ask about applying for complimentary travel assistance. My answers will clarify the tenuous process of requesting complimentary travel, so that you can enjoy some of the fine fruits that travel writing can provide.

READ THE ARTICLE

---
Upcoming Posts
December 13: How Do Travel Writers Cover Travel Costs When Magazines Pay So Little?
(Please Note: Holiday Break from December 13 to January 10)
January 10: Travel Writing Ethics & The Dilemma Of Complimentary Travel
January 17: XXX


---
PitchTravelWrite.com Success Stories
Tim Cotroneo: My First Yes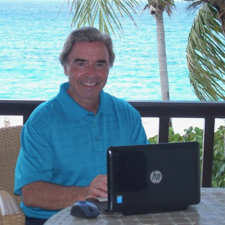 "In 2011, I attended a travel writing workshop in Chicago. Included in the information I received were several travel writing tips provided by a writer named Roy Stevenson. I thought to myself, if I can accomplish half of what this guy has achieved in his short travel writing career, I'll be as happy as a clam," says travel writer Tim Cotroneo.

"After the workshop my wife and I planned a trip to the Turks and Caicos Island of Providenciales. I emailed the golf professional at the island's only 18-hole course in advance of the trip and presented myself as a golf and travel writer. I thought to myself, "I have nothing to lose and everything to gain." On the trip I met with the pro and played the course. 

"During our stay in Providenciales, I noticed a glossy magazine on the coffee table in our hotel room and read it. Upon returning home to Minneapolis, I pitched this magazine a story idea about what I experienced at the golf course when I played there. The editor said yes!  I wrote the story and got paid $300. I was officially a travel writer and have been writing about golf and travel ever since.

My most recent transition is into the luxury travel writing realm. I've stayed at and written about Four Seasons Hotels, St. Regis Resorts, and luxury oceanfront villas. I come from very humble beginnings, so the idea that my wife and I stayed at a five-bedroom villa overlooking the Caribbean Sea for free is something for which I'll be forever grateful."

Here's Tim Cotroneo's exotic travel writing journey so far.

READ TIM'S STORY
---
Pitch Travel Write: Most Requested Links About Press Trips
Once you've established your reputation as a prolific travel writer in your region or around the world, and you have a good relationship with several magazine and travel website editors, you'll find a whole new world opening up to you - that of FAM Tours and Press Trips.

With assignments, these trips will provide you with free or low cost travel.

You'll find links to 16 FREE Press Trip articles on this resource page. Each article is packed with tips that I've used to land more than 100 press trips & Fam Tours in 25 countries around the globe.



Link to Press Trip Tips: Resources for Travel Writers


---
Inspirational Travel Quote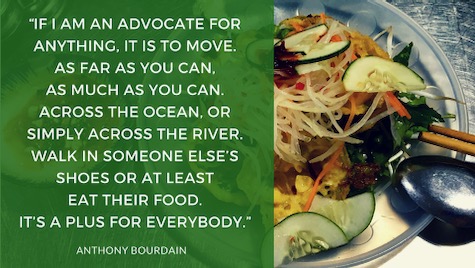 ---
RESOURCES FOR TRAVEL WRITERS
Featured Book : How to Land Press Trips and Fam Tours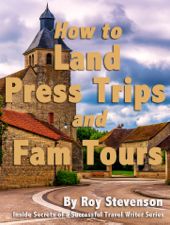 Who doesn't like press trips to exotic and exciting destinations? Since starting my freelance travel writing career, I've been on more than 100 press trips & fam tours in 25 countries. Places like Belgium, Wales, England, France, Germany, New Zealand, Bali, all over the U.S.A., and many other exotic and exciting destinations.

I tell you this not because I'm showing off (well, OK, of course I'm bragging!), but because you too can get regular press trip & fam tour invitations.

Books about travel writing might mention that press trips are available to travel writers, but they fall woefully short when it comes to telling writers how to get press trip invitations. Most veteran travel writers keep this information to themselves.

My manual, How to Land Press Trips and Fam Tours, tells you exactly what you need to do to get invitations to press trips and fam tours, and how to organize self-guided press trips.

Use Promo Code DC5 to get a $5 discount through the end of December.

Learn More and Buy the Book

Don't forget to use promo code DC5 at checkout to get your $5 discount.
---
Group Coaching Mastermind Community
Our first Group Coaching Mastermind Community kicked off in October, 2020, and we've got a global group with members living in Australia, Belgium, Canada, Indonesia and the U.S. We're very excited about this group of writers and our new community! We added new members to our community in January 2021 and they're getting to know the group and participate in writing activities.

If you missed out on the opportunity to join this session, you can get on the waiting list for the next session starting in January 2022:

Learn more and get on the waiting list

---
Live Workshops
People have been asking when our 2022 workshops in New Orleans, Louisiana are scheduled.

Here are the tentative 2022 dates:
June 17-20, 2022, Travel Writing & Photography Retreat
June 22-24, 2022, Marketing Master Class for Travel Writers


We've had lots of interest already. You can sign up for our no-obligation interest list for these workshops and receive our substantial early bird discounts when we open registration:

Get on the 2022 Workshop Interest List
---
Did You Know . . .
Our Complete Marketing Master Class for Travel Writers is ranked #1 on TravelWritersExchange.com's Top Ten Travel Writing Workshops.

You can access the list of the top ten travel writing workshops at the link below:

Travel Writers Exchange workshop list: #1 Marketing Master Class

Online Travel Writing & Marketing Master Class
Now, you can study our Marketing Master Class for Travel Writers online for only a fraction of the price of the live class! We recorded it LIVE in Seattle, for aspiring travel writers who weren't able to attend in person.
Who's it for?

If you're a novice travel writer, or you haven't had much luck selling your articles to print magazines, this Online Travel Writing & Marketing Workshop is for you.
If you weren't able to travel to our Live Master Class, here's the opportunity to attend anyway - without any travel costs and at a substantially reduced cost!
If you work a full-time job and can't get time off to attend the live class – you can still attend on your own schedule after working hours.
If you've wanted to attend our Live Marketing Master Class but can't get your schedule to fit with the dates it's offered – here's your opportunity to attend at your own convenience.
---
At Your Service
Coaching and Consulting
Online Courses
Vietnam 1-1 Retreat & Consulting
Expat Consulting
email: pitchtravelwrite@gmail.com
If you know someone who will enjoy this newsletter,
please forward or sign up
---
PitchTravelWrite.com, is our information-packed website for travel writers. This e-zine, a series of travel writing books and reference guides, coaching programs, and our workshops all work together to give you guidance in this field.

Our aim is to provide you with practical, nitty gritty information to help you gain entry into the travel writing realm and all the enjoyment that comes with it. 




We're thrilled to announce that www.PitchTravelWrite.com is once again on The Write Life's list of 100 BEST WEBSITES FOR WRITERS! 



You can see the entire list by visiting their website - click on the graphic to view the list now.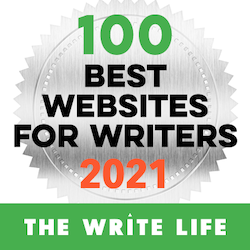 ---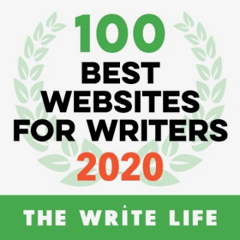 ---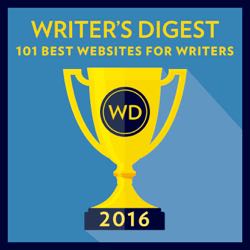 ---
Friend me on Facebook
My Facebook page is about freelance travel writing. I frequently post about:
• links to other well produced travel websites and blogs
• links to my travel articles
• magazine cover stories and back stories
• links to resource pages
• links to coaching and mentoring resources
. . .and plenty of other useful information to get you up to speed



Link to Roy's Personal Facebook page
---


That's all for now. Until next week - just keep pitching! Roy

Roy Stevenson
Pitch Travel Write
www.pitchtravelwrite.com






---