Greetings Fellow Travel Writers!
. . . and WELCOME all new subscribers. Thanks for joining us.



---
Featured Post
Can You Really Make Money as a Travel Writer?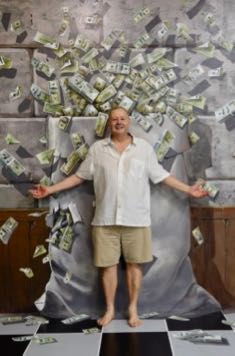 Veteran travel writers make it all look so easy. They jet around the world, take private helicopter rides over glistening glaciers, stay in exotic jungle resorts, and stroll along pristine, sandy shores under gently swaying palm trees.


I've certainly done all those things on travel writing assignments. And from my Facebook posts, you'd think it was easy-peasy. 

Lots of people want to be travel writers, attracted by the apparent glamor of this profession and the free travel opportunities. I can certainly understand this.



For the travel writers who've mastered the game, life is good!  This has been my experience. In fact, I've never felt as fulfilled as I have in my 15 years as a travel writer. 



But is travel writing really easy? And how exactly do you get paid to live this idyllic life? Here's how I do it . . .

READ THE POST

---
Upcoming Posts
Sep 5: The Three Best Travel Writer's Associations
Sep 12: Twelve Characteristics of Highly Successful Travel Writers
Sep 19: Travel Writing Decisions: When to Walk Away from Stories and Destinations

---
Here's Who Joined Us in Charleston SC for Our Travel Writing & Photography Retreat and Our Marketing Master Class For Travel Writers
Ava Kabouchy . . .
As a child, Ava was fascinated by world maps, which later turned into travels to many parts of the world. She has worked in several African countries, created a microcredit group for women in Honduras, and did a volunteer photography gig for a clinic for a Mayan community in a remote mountainous region of Guatemala.
Recently, she hiked along the Camino de Santiago in Spain and in France. She's also traveled in Morocco and fulfilled her childhood dreams of walking barefoot in the Sahara and of seeing the aurora borealis in Iceland.
Ava has published travel articles about the beauty of Saudi Arabia, the sun and colors of Perpignan, France, her trek on the Camino de Santiago, and the work of a community-based NGO in Iceland in several travel magazines.
Ava is also the author of the recently published Where in the World is Grammie Now? The Adventures of a Globetrotting Grandmother, a book for young readers and their grandmothers. She has also authored a book on her four years in Saudi Arabia, Wanderlust, A New Lease on Life in the Kingdom of Saudi Arabia.
She's also published magazine articles about Perpignan, France, the beauty of Saudi Arabia, and an NGO based in Iceland.
Ava makes her home in southwest France and on a remote island off the coast of Maine, USA.
---
Inspirational Travel Quote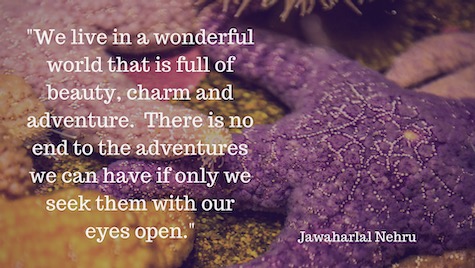 ---
Pitch Travel Write: Most Requested Links About How to Land Press Trips and FAM Tours
Once you've established your reputation as a prolific writer in your region — or around the world — and you have a good relationship with several travel magazine editors, you'll find a whole new world opening up to you, that of Familiarization Tours and Press Trips.

These press trips and FAM Tours will provide you with free or low cost travel if you have assignments.

Our Press Trips Resource Page gives you 16 free, full length articles on how to land these free travel assignments and cushy press trips. They show you, step-by-step, how I've scored more than 100 press trips to 25 countries around the world.

Press Trips and FAM Tours Resource Page


---
RESOURCES FOR TRAVEL WRITERS
Featured Book : The Complete Guide to Marketing & Selling Your Travel Articles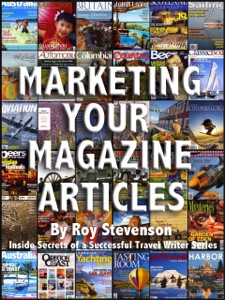 If you can't sell your travel stories, you don't get to write them.
My guide shows you EVERYTHING you need to know about selling your travel articles to paying print media.
My manual, The Complete Guide to Marketing and Selling Your Travel Articles tells you how to select saleable story ideas, how to write first class query letters and pitch your ideas the right way.
This comprehensive manual shows you how to find magazines that will be interested in buying your story, and how you can start selling your travel articles to magazines immediately and reap the fantastic travel benefits, while being paid for your work.
You can get $10 off during the month of August when you use promo code AMMTEN

BUY THE BOOK

"Roy, although I've been contributing to magazines, newspapers, TV and radio for nearly 20 years, your book, The Complete Guide To Marketing & Selling Your Travel Articles is an invaluable tool regardless of one's level of experience dealing with & contributing to various outlets. Your book is written in a clear, understandable manner that gives concrete examples. Most importantly, it's enormously informative & helpful.
As I shared with you, in one month I took a brutal hit and my 3 biggest outlets no longer exist or have ceased generating content. So it was back to square one for me - having to reach out and pitch editors and find new outlets. 
The query letter section in The Complete Guide To Marketing & Selling Your Travel Articles is an enormous help; it is packed with useful, practical information and not a bunch of fluff. Thanks one again for generously sharing all of your tips and info that you've acquired over the years."
Best Regards,  Michelle Newman

BUY THE BOOK

Don't forget to use discount code AMMTEN for $10 off during the month of August.
---
Latest News on Workshops & eBooks
Travel Writing & Marketing Workshops
We're already planning next year's Travel Writing and Marketing workshops. We'll hold them in Santa Fe, New Mexico.
Santa Fe is a beautiful small city of 83,000. It has enough good restaurants, art galleries, boutique shops, museums, and other attractions to keep travel journalists entertained for a solid week. We're already looking forward to seeing you in Santa Fe!
New eBooks Coming Soon
We're excited to announce that we've finished the draft of our ebook "500 Print Magazines That Want To Publish Your Travel Articles." Rather than revise our current eBook, "100 Print Magazines That Want To Publish Your Travel Articles" we decided it needed a complete overhaul.
We've tossed out the magazines that have folded since the 2016 edition and added in a whopping 450 NEW magazines to this eBook. Yes, you read that right!
We'll have more details in an upcoming newsletter once we've done the finishing touches.
We're about to publish another eBook to help you get your travel stories published. It's called The Best of Roy's Blogs: Roy's Solutions for Selling More Travel Stories, Writing Better, and Earning More Money.
You need to have a lot of skills to be successful in the freelance travel writing game. In the past fifteen years I've been bombarded with hundreds of email questions about many aspects of travel writing. The blogs you're about to read are my succinct answers to these urgent questions.
These blogs are gathered from my email replies, Facebook posts, LinkedIn posts, blogs, and newsletter editorials. They provide quality solutions in summary form to the myriad challenges travel writers face.
Even better, at the end of each blog I give you the link to a more detailed and comprehensive coverage of each topic so you can continue on to a more in-depth post on our website PitchTravelWrite.com.
Follow the advice dispensed in this eBook and you'll earn more from your travel writing by selling more stories and improving your travel writing.
More information on both eBooks coming soon.
---
Group Coaching Mastermind Community
Our first Group Coaching Mastermind Community kicked off in October, 2020, and we've got a global group with members living in Australia, Belgium, Canada, Indonesia and the U.S. We're very excited about this group of writers and our new community! We added new members to our community in 2021 and they're getting to know the group and participate in writing activities.

If you missed out on the opportunity to join earlier sessions, you can get on the waiting list for the next session starting later this year:

Learn more and get on the waiting list

---
Did You Know . . .
Our Complete Marketing Master Class for Travel Writers is ranked #1 on TravelWritersExchange.com's Top Ten Travel Writing Workshops.

Your next opportunity to attend these classes be in 2023. Our travel writing & marketing workshops are highly informative and a blast, socially.

Our travel writing & marketing workshops are highly informative and a blast, socially.

Get on our interest list for updates:

Travel Writing Workshops 2023 Interest List

You can access the list of the top ten travel writing workshops from Travel Writers Exchange at the link below: Travel Writers Exchange workshop list: #1 Marketing Master Class

---
At Your Service
Coaching and Consulting
Online Courses
If you know someone who will enjoy this newsletter,
please forward or sign up
---
PitchTravelWrite.com, is our information-packed website for travel writers. This e-zine, a series of travel writing books and reference guides, coaching programs, and our workshops all work together to give you guidance in this field.

Our aim is to provide you with practical, nitty gritty information to help you gain entry into the travel writing realm and all the enjoyment that comes with it. 


---
Awards and Accolades
We're thrilled to announce that www.PitchTravelWrite.com is once again on The Write Life's list of 100 BEST WEBSITES FOR WRITERS! 



You can see the entire list by visiting their website - click on the graphic to view the list now.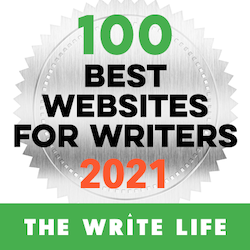 ---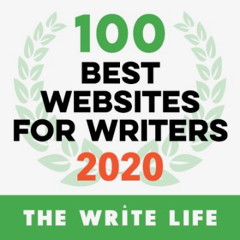 ---
We're proud to announce that our travel writing website has made Writer's Digest Magazine's 2016, 2020, 2021 and 2022 101 BEST WEBSITES FOR WRITERS. Writer's Digest Magazine also lists us on their Best Genre/Niche Websites for 2021.

Writer's Digest doesn't bestow these awards lightly. And we're the only travel writing website on their lists!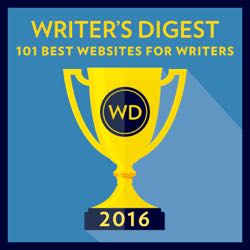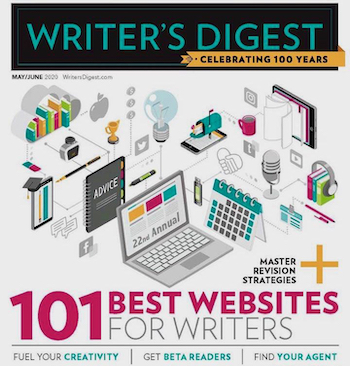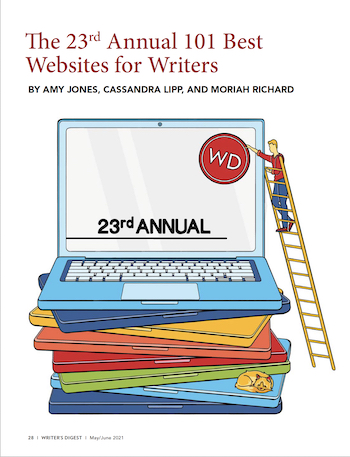 And the accolades for PitchTravelWrite.com just keep pouring in! Our website helps travel writers successfully sell their travel stories. Thank you, Writer's Digest Magazine, for listing us on your "Best Genre/Niche Websites for 2020" & "Best Genre/Niche Websites for 2021."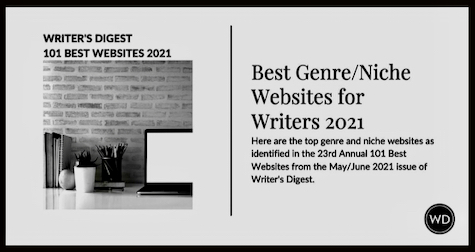 ---
Friend me on Facebook
My Facebook page is about freelance travel writing. I frequently post about:
• links to other well produced travel websites and blogs
• links to my travel articles
• magazine cover stories and back stories
• links to resource pages
• links to coaching and mentoring resources
. . .and plenty of other useful information to get you up to speed



Link to Roy's Personal Facebook page
---


That's all for now. Until next week - just keep pitching! Roy

Roy Stevenson
Pitch Travel Write
www.pitchtravelwrite.com






---