Greetings Fellow Travel Writers!
. . . and WELCOME all new subscribers. Thanks for joining us.


---
Editorial: We're back in the U.S.A!
Since our last newsletter on July 12, we've been busy traveling back to the U.S., getting our 1st vaccination jab, taking care of personal business and lying low between injections. We're in a comfortable AirBnB in a well-heeled South Seattle suburb, not far from the Seatac airport.

We left Vietnam in the nick of time before an impending lockdown. Our travel itinerary was pulled forward a couple days and we rushed to catch the last flight out of Da Nang before all flights were cancelled. The Da Nang airport was eerily deserted when we flew out!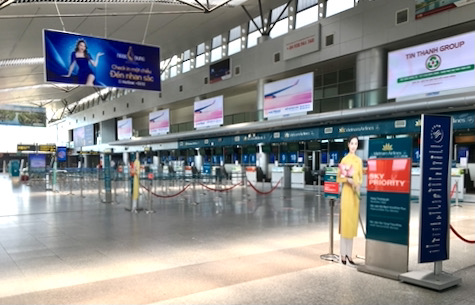 We flew south to Saigon, spent the night there & took an early morning, six-hour flight to Tokyo, followed by a nine-hour flight to Seattle. We arrived here exhausted, jet lagged & disoriented.

Just after we left, everyone in Da Nang was put on strict lockdown and no one is allowed to leave their house. Groceries have to be ordered through landlords. We're really glad we missed this version of lockdown!

It's good to be back in Seattle after such a long time away. We left the U.S. five years ago, stayed 9 months in Chiang Mai, Thailand, and 4.5 years in Da Nang, Vietnam.

Culture Shock

Reverse culture shock hit us immediately! We're experiencing severe sticker shock, most of all. Everything here is sooo expensive compared with Vietnam and SE Asia! I used to pay 50 cents to $1 for a cafe sua da (sweet coffee with milk) in Danang. In Seattle the same drink, purchased at a Vietnamese cafe, is $4.50.

One other cultural difference we've noticed is the extremely well-behaved traffic in Seattle. Drivers here often stop 50 feet before pedestrian crossings; in Vietnam the motorcyclists just slow down and weave their way around you!

The Vietnamese are highly social animals and will happily sit on the sidewalks outside their houses — despite the heat and humidity. They squat comfortably on tiny, plastic chairs, sipping high octane coffee or beer, playing cards, gossiping, greeting their neighbors, and minding each other's kids. Neighborhoods are very lively.

When we walk around our Seattle neighborhood, everything is quiet & orderly. We hardly see any people out on the streets. Linda keeps asking me, "where are all the people?" Maybe they're holed up in their homes, even in this perfect summer weather?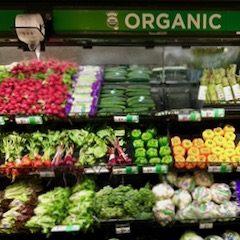 Strolling through supermarkets is instructive and provides insights into the very core of any culture. For example, our local Seattle supermarket has an ice cream freezer 20 yards long! Sure, we could get ice cream in Vietnam, but our brand selection was miniscule and we fished the ice cream out of small stand-alone freezers.

Another reverse culture shock is the immaculately arranged supermarket shelves we find here. Monet would have been deeply impressed with the color-coordinated displays. This artistic perfection contrasts greatly with the chaos, traffic, noise, & smells around our local market in Da Nang.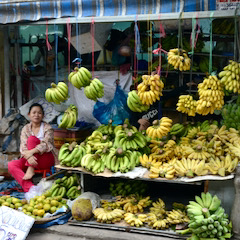 The bustling Cho Bac My An market is always noisy and animated; full of buzzing motorcycles & exhaust fumes, squawking chickens, fish flopping around in plastic containers, and brightly-colored, exotic fruits, piled everywhere in baskets and on shelves.
The "butcher ladies" are always fun, cackling at us (the tourists) while wielding their lethal meat cleavers. Add to this the hundreds of locals shopping from their motorbikes and the scene is distinctly different from the U.S. We loved every second of the chaos in the Vietnamese market but will get used to the well-organized quiet in the U.S.
Our Covid Shots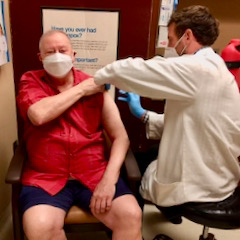 We received our first vaccination shots 2 days after we arrived and didn't suffer any adverse reactions. Our second jabs will be on August 25.
If you haven't had your vaccinations yet, we urge you to do so, asap! It's truly a gift that vaccinations are freely available in the U.S.
With the huge imbalance of vaccination availability between countries, travel writers will benefit from some sort of "vaccination passport" to travel freely for the foreseeable future.
If you plan to travel on writing assignments, especially internationally, being vaccinated will help smooth your way.
Where Do We Go From Here?
In a few weeks we fly to the great State of Ohio to catch up with Linda's family. I also have two travel writing assignments in Pennsylvania and I'm working on rounding up a couple more assignments while we're on the east coast.
After Ohio, we'll travel around the Northeastern U.S. with a stop in Washington D.C, for another family visit and some sightseeing. We haven't visited D.C. for more than 20 years. Then we'll move on to South Carolina for a few weeks and stay at an in-laws home in an oceanfront community near Charleston. We plan to head down to Savannah, Georgia for a few days' sightseeing, then farther south to visit some old friends in Florida. We plan to do all of these travels on Amtrak, hop-on, hop-off style.
After that, who knows? We're considering visiting Portugal, Croatia and Romania for a few months, depending on what's happening with travel versus the virus.
Our ultimate goal is to be in New Orleans next June (2022) to greet the participants in our live travel writing workshops & retreat. We still have a few open seats in these workshops, so sign up for the interest list if you're thinking of joining us. Our travel writing & marketing workshops are highly informative and a blast, socially.
We'll open registration again in early 2022.
Here's the link to get on the interest list:

Sign up for the Workshop Interest List

---
This Week's Featured Post
Writing for Fitness Magazines
Are you into health and fitness? Next time you're in your local bookstore have a look at the running, fitness, sports & health magazines. You'll see a vast array of magazines in these genres, living proof of North America's ever increasing preoccupation with running and fitness. You can break into freelance writing for these magazines with some good planning. 

As a former exercise science professor, I've used the running, fitness and health magazine markets to provide the bread and butter income for my freelance writing career. I've been published over 300 times in 60+ different running, fitness, health, and multi-sports magazines and websites in seven countries. 

I've even managed to establish regular or semi-regular work with 17 of these publications. 

Here's how to break into this arena, plus several running, fitness & health topics that you can write about — and where you can pitch your stories.

READ THE ARTICLE

---
Upcoming Posts
August 30: Up Your Travel Writing Game: Three Ways to Get Social
September 6: Dreaming Up Luxury Travel Story Ideas


---
PitchTravelWrite.com Success Stories
Pam & Gary Baker's Remarkable Travel Writing Journey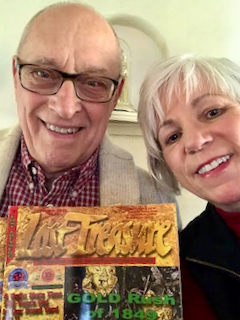 Pam & Gary Baker from Sacramento, California, are creating quite a stir in the travel writing industry. Their breakthroughs into respectable glossy paying print magazines in the past three years prove that their rapidly accumulating bylines are no flukes. 

Says Pam, "Travel writing is not an easy field to break into. Gary and I have been working with Roy for one year and we are now gaining momentum. 

So far, we've had three articles published on international websites, had one story published in a Bay area newspaper (both print and online), and our favorite, a story about "Lady Bird" in Via Magazine online.  

We have another article just published as the cover story of the March issue of Lost Treasure Magazine; the cover story in the May 2018 Australia and New Zealand Magazine; two stories in a Canadian magazine scheduled for later this year; and another story in a Pacific Northwest magazine scheduled for Spring 2019. And, yes, these are paid assignments!"

You can read the rest of Pam & Gary's inspiring story here

---
Pitch Travel Write: Most Requested Links About Creating Your Magazine Distribution Lists
I get requests from travel writers every week asking me to help them prepare distribution lists so they can pitch their stories.

I'm not surprised that so many travel writers contact me with this request. I get it. Searching for target magazines is perceived as an onerous clerical task and can take many hours. Yet, it's an indispensable step in getting your articles published.

After all, if you can't find magazines to pitch, you're not going to get your stories published.

But I wouldn't be doing you any favors by doing this research for you. If someone else does your work for you, you're not going to learn how to do your own magazine searches. And, this is such a crucial skill for freelance writing success.

The good news is that once you've created a master distribution list, you've got it forever. It's not going to disappear overnight from your laptop. All you have to do is update your list as you find new magazines, and keep the editors' names and contact details updated.

There are some things you can do to enhance your magazine researching skills. The following articles cover the nuts-and-bolts of creating distribution lists.

This first article shows you — step-by-step — how to create your magazine distribution lists, and where to look for them.
How to Create Magazine Distribution Lists

Here's a post on how to select the right magazines and pitch your stories:
Where to Pitch Travel Stories

This article shows where and how you can use magazine vendor websites to find magazines:
Finding Travel Magazine Sales Leads on Vendor Websites

Here are six reference books that I use to find new magazine leads:
Reference Books for Magazine Leads


---
Inspirational Travel Quote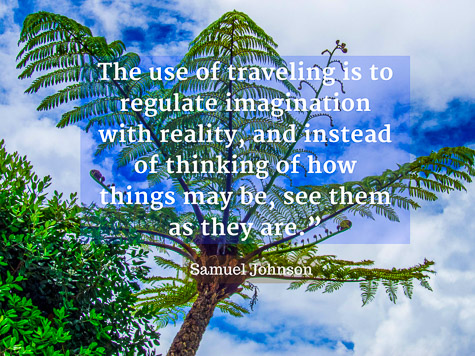 ---
RESOURCES FOR TRAVEL WRITERS
Featured Book for July/August: Rock Star Travel Writers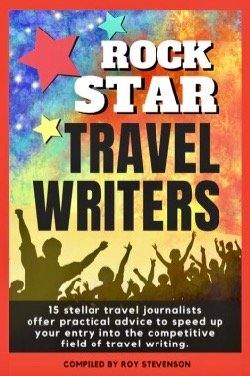 This book helps travel writers learn how to get published in top shelf magazines!

Have you ever wondered how travel writers get their stories published in the top shelf travel magazines?

Our eBook, Rock Star Travel Writers, reveals — through a series of in-depth interviews — insider tips, techniques, and secrets that 10 leading travel journalists use to land assignments in the most prominent travel glossies, and be paid well for their efforts.

I wish I had this information when I started out on my travel writing journey!

If I'd known, early in my career, what the successful travel writers were doing to get published in top flight magazines, this knowledge would have sped up my entry into this competitive field.

This stellar lineup of highly respected travel journalists offers excellent practical advice and encouragement to help you move up the travel writing food chain.

See how Kimberley Lovato, Bill Fink, Mark Andrews, Irene Levine, Nick O'Connell, Allen Cox, Keith Lyons, James Ullrich, Pam & Gary Baker, Jessica Pickett, Chuck Warren, & Sandy Bornstein consistently get their travel stories published.

When you buy this book in July you can get $5 off the regular price if you use promo code JY5 at checkout:



Don't forget to use promo code JY5 at checkout to get your $5 discount.
---
Group Coaching Mastermind Community
Our first Group Coaching Mastermind Community kicked off in October, 2020, and we've got a global group with members living in Australia, Belgium, Canada, Vietnam and the U.S. We're very excited about this group of writers and our new community! We added new members to our community in early January and they're getting to know the group and participate in writing activities.

If you missed out on the opportunity to join this session, you can get on the waiting list for the next session starting in the fall:

Learn more and get on the waiting list

---
Live Workshops
People have been asking when our 2022 workshops in New Orleans, Louisiana are scheduled.

Here are the 2022 dates:
June 17-20, 2022, Travel Writing & Photography Retreat
June 22-24, 2022, Marketing Master Class for Travel Writers


We've had lots of interest already. You can sign up for our no-obligation interest list for these workshops and receive our substantial early bird discounts when we open registration:

GET ON THE 2022 LIVE WORKSHOP NO-OBLIGATION INTEREST LIST HERE
---
Did You Know . . .
Our Complete Marketing Master Class for Travel Writers is ranked #1 on TravelWritersExchange.com's Top Ten Travel Writing Workshops.

You can access the list of the top ten travel writing workshops at the link below:

Travel Writers Exchange workshop list: #1 Marketing Master Class

Online Travel Writing & Marketing Master Class
Now, you can study our Marketing Master Class for Travel Writers online for only a fraction of the price of the live class! We recorded it LIVE in Seattle, for aspiring travel writers who weren't able to attend in person.
Who's it for?

If you're a novice travel writer, or you haven't had much luck selling your articles to print magazines, this Online Travel Writing & Marketing Workshop is for you.
If you weren't able to travel to our Live Master Class, here's the opportunity to attend anyway - without any travel costs and at a substantially reduced cost!
If you work a full-time job and can't get time off to attend the live class – you can still attend on your own schedule after working hours.
If you've wanted to attend our Live Marketing Master Class but can't get your schedule to fit with the dates it's offered – here's your opportunity to attend at your own convenience.
---
At Your Service
Coaching and Consulting
Online Courses
Vietnam 1-1 Retreat & Consulting
Expat Consulting
email: pitchtravelwrite@gmail.com
If you know someone who will enjoy this newsletter,
please forward or sign up
---
PitchTravelWrite.com, is our information-packed website for travel writers. This e-zine, a series of travel writing books and reference guides, coaching programs, and our workshops all work together to give you guidance in this field.

Our aim is to provide you with practical, nitty gritty information to help you gain entry into the travel writing realm and all the enjoyment that comes with it. 




We're thrilled to announce that www.PitchTravelWrite.com is once again on The Write Life's list of 100 BEST WEBSITES FOR WRITERS! 



You can see the entire list by visiting their website - click on the graphic to view the list now.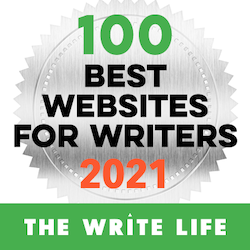 ---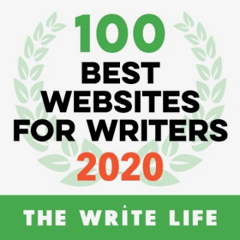 ---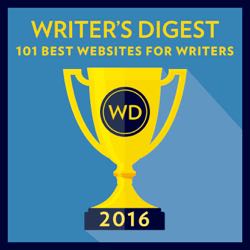 ---
Friend me on Facebook
My Facebook page is about freelance travel writing. I frequently post about:
• links to other well produced travel websites and blogs
• links to my travel articles
• magazine cover stories and back stories
• links to resource pages
• links to coaching and mentoring resources
. . .and plenty of other useful information to get you up to speed



Link to Roy's Personal Facebook page
---


That's all for now. Until next week - just keep pitching! Roy

Roy Stevenson
Pitch Travel Write
www.pitchtravelwrite.com






---