Greetings Fellow Travel Writers!
. . . and WELCOME all new subscribers. Thanks for joining us.


---
Group Coaching Announcement
Our 12-month Group Coaching Program and Mastermind Community will launch on October 1. If you've already signed up for the interest list, you'll receive a reminder later this week.

If you'd like to add your name to the interest list, go to the link below: Interest List for Group Coaching

If you're looking for a fun and affordable way to learn how to sell your articles to magazines, make your writing sparkle and create photo galleries editors will love, our group coaching program may be what you're looking for.

Registration will be limited to 15 participants.

Be on the lookout for our official announcement on Saturday, October 1st.
Click here to get your name on the interest list

---
Featured Post
Do You Know About These Travel Writing Scams?
With large numbers of wannabee travel writers entering the field, it's inevitable that travel writing scams are appearing on the scene. Less-than-honest operators prey on naiveté and inexperience hoping to make a few fast bucks.



During my fifteen years as a full time professional travel journalist I've encountered numerous scams and downright fraudulent rip-offs. Victims fall for these cons in the hope that the promised "opportunities" will boost their bylines or help them progress up the travel writing totem pole.

Awareness is key to avoiding these scams.

Here are a few scams and rip-offs that will lighten your pocketbook and do nothing to advance your travel writing:

READ THE POST

---
Upcoming Posts
Oct 3: Travel Writing Secrets for Success
Oct 10: Travel Writing Ethics & The Dilemma Of Complimentary Travel

---
Here's Who Joined Us in Charleston SC for Our Travel Writing & Photography Retreat and Our Marketing Master Class For Travel Writers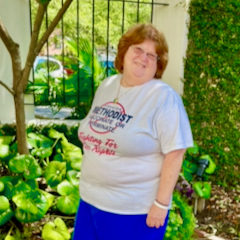 Jill Friedman . . .
. . . grew up in the small fishing village of Madeira Beach, Florida. After a life changing experience sailing the world on tall ships in high school she decided to become a ship captain. Imagine it: sail around the world and get paid for it!
At 16, Jill moved to Texas to attend Brazosport College's Ocean Marine Technology program and started working in the Gulf oilfields as AB (able body seaman) and QMED (qualified member of the engine department).
Year later, after working her way up to earn the Master of Unlimited Tonnage license, she found herself looking for work when the price of oil crashed and there was no work to be found. She decided travel writing was another route to enable her to travel the world.
She started blogging (www.captainjillsjourneys.com) and writing articles for various online and print magazines including Maritime Executive, Brazos Monthly, Travel Awaits and Sidelights. Jill's book Sail Around the World - and Get Paid For It is soon to be self-published on Amazon.
Jill has also attended our travel writing & marketing workshops in Seattle, Washington & Hoi An, Vietnam. We consider Jill our #1 fan!
---
Inspirational Travel Quote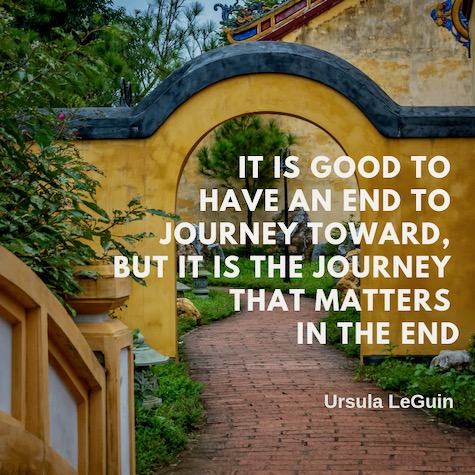 ---
Pitch Travel Write: Most Requested Links About Improving Your Travel Writing
Here's our PitchTravelWrite.com Resource Page on The Craft of Travel Writing

As travel writers, we put words together to paint pictures of our destinations. Writing about a place we love seems like such an easy thing to do. But, as you know, there's much more to effective and salable travel writing like . . .
How to say the words in just the right way 


Sharing valuable information to catch the reader's attention


Knowing how to keep readers engaged


Our Resource Page includes information about topics that focus on your travel writing craft and how you can improve your writing and increase your productivity – and get those articles out to editors.

Travel Writing Craft Resource Page

Writing a Travel Story & Making It a Compelling Read

Tips to Improve Your Writing Style


---
MORE RESOURCES FOR TRAVEL WRITERS
Featured Book of the Month:
The Art & Craft of Travel Writing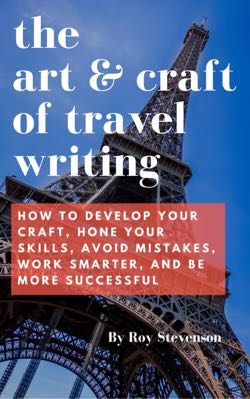 What's in our 21-chapter, 152-page book?

We're glad you asked!

The five sections of the Art & Craft of Travel Writing cover . . .

The Craft of Travel Writing


Things That Go Wrong in Travel Writing


Keys to Success in Travel Writing


Working Smarter


Goal Setting for Your Travel Writing


This book will help you hone your travel writing skills and get more stories published. We'll show you how to allocate your writing time for maximum efficiency, and exactly what you need to do to break into the competitive travel writing market.

For the month of September get a $5 discount when you use PROMO CODE SR5

BUY THE BOOK


---
Latest News on Workshops & eBooks
Travel Writing & Marketing Workshops
We're already planning next year's Travel Writing and Marketing workshops. We'll hold them in Santa Fe, New Mexico.
Santa Fe is a beautiful small city of 83,000. It has enough good restaurants, art galleries, boutique shops, museums, and other attractions to keep travel journalists entertained for a solid week. We're already looking forward to seeing you in Santa Fe!
New eBooks Coming Soon
We're excited to announce that we've finished the draft of our ebook "500 Print Magazines That Want To Publish Your Travel Articles." Rather than revise our current eBook, "100 Print Magazines That Want To Publish Your Travel Articles" we decided it needed a complete overhaul.
We've tossed out the magazines that have folded since the 2016 edition and added in a whopping 450 NEW magazines to this eBook. Yes, you read that right!
We'll have more details in an upcoming newsletter once we've done the finishing touches.
We're about to publish another eBook to help you get your travel stories published. It's called The Best of Roy's Blogs: Roy's Solutions for Selling More Travel Stories, Writing Better, and Earning More Money.
You need to have a lot of skills to be successful in the freelance travel writing game. In the past fifteen years I've been bombarded with hundreds of email questions about many aspects of travel writing. The blogs you're about to read are my succinct answers to these urgent questions.
These blogs are gathered from my email replies, Facebook posts, LinkedIn posts, blogs, and newsletter editorials. They provide quality solutions in summary form to the myriad challenges travel writers face.
Even better, at the end of each blog I give you the link to a more detailed and comprehensive coverage of each topic so you can continue on to a more in-depth post on our website PitchTravelWrite.com.
Follow the advice dispensed in this eBook and you'll earn more from your travel writing by selling more stories and improving your travel writing.
More information on both eBooks coming soon.
---
Group Coaching Mastermind Community
Our first Group Coaching Mastermind Community kicked off in October, 2020, and we've got a global group with members living in Australia, Belgium, Canada, Indonesia and the U.S. We're very excited about this group of writers and our new community! We added new members to our community in 2021 and they're getting to know the group and participate in writing activities.

If you missed out on the opportunity to join earlier sessions, you can get on the waiting list for the next session starting later this year:

Learn more and get on the waiting list

---
Did You Know . . .
Our Complete Marketing Master Class for Travel Writers is ranked #1 on TravelWritersExchange.com's Top Ten Travel Writing Workshops.

Your next opportunity to attend these classes be in 2023. Our travel writing & marketing workshops are highly informative and a blast, socially.

Our travel writing & marketing workshops are highly informative and a blast, socially.

Get on our interest list for updates:

Travel Writing Workshops 2023 Interest List

You can access the list of the top ten travel writing workshops from Travel Writers Exchange at the link below: Travel Writers Exchange workshop list: #1 Marketing Master Class

---
At Your Service
Coaching and Consulting
Online Courses
If you know someone who will enjoy this newsletter,
please forward or sign up
---
PitchTravelWrite.com, is our information-packed website for travel writers. This e-zine, a series of travel writing books and reference guides, coaching programs, and our workshops all work together to give you guidance in this field.

Our aim is to provide you with practical, nitty gritty information to help you gain entry into the travel writing realm and all the enjoyment that comes with it. 


---
Awards and Accolades
We're thrilled to announce that www.PitchTravelWrite.com is once again on The Write Life's list of 100 BEST WEBSITES FOR WRITERS! 



You can see the entire list by visiting their website - click on the graphic to view the list now.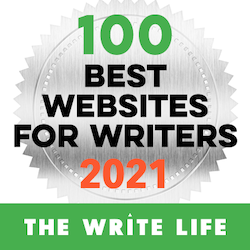 ---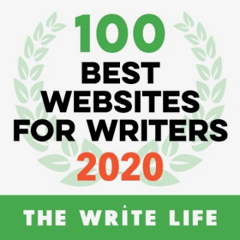 ---
We're proud to announce that our travel writing website has made Writer's Digest Magazine's 2016, 2020, 2021 and 2022 101 BEST WEBSITES FOR WRITERS. Writer's Digest Magazine also lists us on their Best Genre/Niche Websites for 2021.

Writer's Digest doesn't bestow these awards lightly. And we're the only travel writing website on their lists!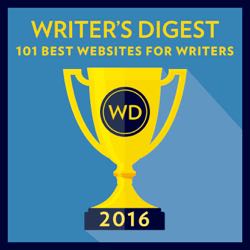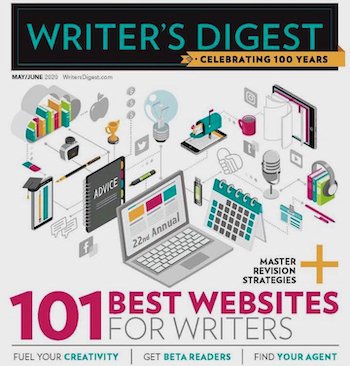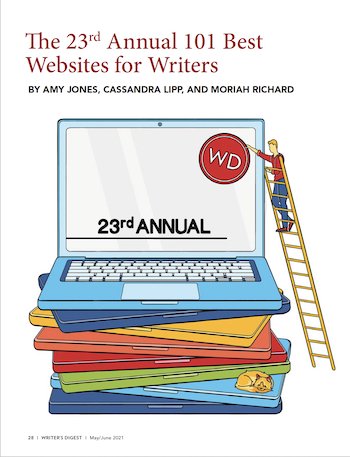 And the accolades for PitchTravelWrite.com just keep pouring in! Our website helps travel writers successfully sell their travel stories. Thank you, Writer's Digest Magazine, for listing us on your "Best Genre/Niche Websites for 2020, 2021 and 2022."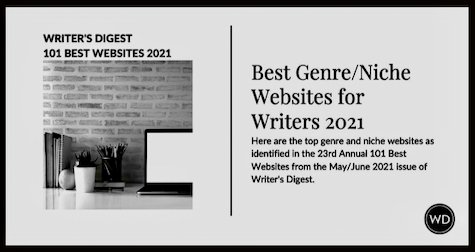 ---
Friend me on Facebook
My Facebook page is about freelance travel writing. I frequently post about:
• links to other well produced travel websites and blogs
• links to my travel articles
• magazine cover stories and back stories
• links to resource pages
• links to coaching and mentoring resources
. . .and plenty of other useful information to get you up to speed



Link to Roy's Personal Facebook page
---


That's all for now. Until next week - just keep pitching! Roy

Roy Stevenson
Pitch Travel Write
www.pitchtravelwrite.com






---