Greetings Fellow Travel Writers!
. . . and WELCOME all new subscribers. Thanks for joining us.


Editorial: Keep Your "Story Antenna" Up When You're Traveling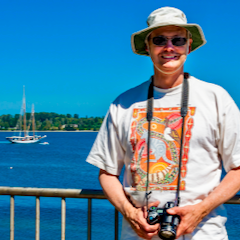 I prefer to line up assignments before I travel. But that doesn't stop me from looking for new stories to pitch when I'm on the road. Any new ideas can bring in extra income.

Here are a few examples of how I've stumbled across stories while on the road, and converted them into paying and published stories.

1. While driving through the Columbia River Gorge on assignment for a travel magazine, I came across an older gentleman selling honey at a makeshift stand by the roadside. While chatting with him, I learned that his son, James, collects the honey and is the only beekeeper in the Gorge. A few weeks later I interviewed James in a local diner, and then we went out into an orchard. Kitted up in protective equipment, I helped collect the honey. My article appeared in Columbia Gorge magazine, and I was paid $280.

2. We were on assignment covering several of Arizona's luxury lodges, and we stopped in at the Titan missile base museum, not far from Tucson. Our tour took us deep underground into the former missile launching room. I was fascinated by this real life dose of the blunt end of the cold war. Who could I pitch this story to? After the tour, above ground, I noticed several military vehicles lying around the launching pad. That night, I pitched a U.K. military vehicle magazine a story about the vehicles. The next morning the assignment sat waiting in my inbox. Military Machines International magazine published this short piece, and paid 150GB pounds (=US$187).

3. Linda and I were doing several assignments on the Oregon Coast. We drove by an enormous sea bird sculpture, near Bandon, and stopped to see it. Turns out, it was a sculpture studio, and all the sea creatures were made from recycled plastic picked up from the local beaches. We met artist Angela Pozzi and learned about her Washed Ashore project, designed to educate students and adults about the ecological damage from plastic washed up on the beach. A few months later I had this story published in Oregon Coast magazine and was $270 richer.

4. After touring the Jorvik Viking Center, in York, England, I pitched a story about this recreated Viking village to Renaissance magazine. After it was published, I was $133 richer.

5. I was fortunate enough to kayak some of S.E. Alaska's Lakes while on a press trip. A few months later I saw a call-out for Alaska travel stories by the editor of several cruise line on-board magazines. I pitched a story about kayaking in Alaska and it was published in three on-board magazines: Disney Cruise Line, Norwegian Cruise Line, and Holland America Cruise Line. My haul for this story was $650.

I've had dozens more stories published from spur-of-the-moment discoveries like these on my travels. While the individual payments for these assignments seem modest, combined they've added up to thousands of dollars over the years.

Even though I preach "Pitch Before You Travel", these examples illustrate the importance of keeping your eyes open for story opportunities while you're traveling. Always keep your travel story antenna "up" when you travel.
---
This Week's Featured Post
Four Easy Ways To Launch Your Marketing Platform
If you can't sell your travel stories you'll never get the chance to write them. It may not seem fair, but that's the way it is.

Every successful travel writer has some kind of marketing strategy and platform.

I know many gifted writers who struggle with sales and marketing to get their work published. I also know other writers with lesser talent — but good marketing skills — who manage to shoehorn their stories into practically any magazine they choose.

What's the secret to marketing and selling your travel stories?

Here are four simple ways you can launch your marketing platform . . .

READ THE ARTICLE

---
Upcoming Posts
Mar 8: Query Letter Follow-Up Guidelines
Mar 15: Finding Travel Magazine Leads on Vendor's Websites
Mar 22: For Your Best Query Letters Ever: Use This Checklist Before You Hit "Send"



---
PitchTravelWrite.com Success Stories
Barb Harmon: A Healing Adventure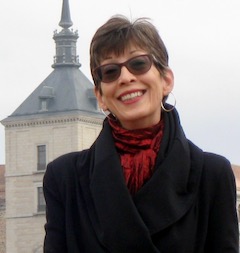 "After the death of my youngest son, I sank into what appeared to be a dark, ugly, depression. I lost interest in everything, including a successful online business. 

My grief counselor pronounced a diagnosis of Post-Traumatic Stress Disorder (PTSD). I was shocked but relieved when she assured me she could help me cope with the symptoms.

She asked, "What do you want to do with your life?" 



Without hesitation, I replied, "I want to be a travel writer."

The first step was to gently dip my toes in the water by creating a new blog. I was writing again and it felt good. I spent hours online reading masses of information on travel writing. I didn't know if anyone would be interested in my stories, but I was determined to write them. 

An editor mentioned she might like a roundup story about Guadalajara in the future. She asked if I was interested.  Of course, I said, "yes."  But what's a roundup story, I wondered?"

Read the rest of Barb Harmon's inspiring travel writing story here . . .

READ BARB'S STORY . . .

---
Pitch Travel Write: Most Requested Links about How to Sell Your Articles
Getting published is the main objective of freelance travel writers. Every article you write needs to be published somewhere, so you need solid systems in place to do it quickly, efficiently, and successfully.

After all, if you can't sell your articles, you don't get to write them!

Here's the link to our entire suite of articles on getting your stories published. It's a gold mine of information. And, it's free!

Resources for How to Sell Your Articles


---
Inspirational Travel Quote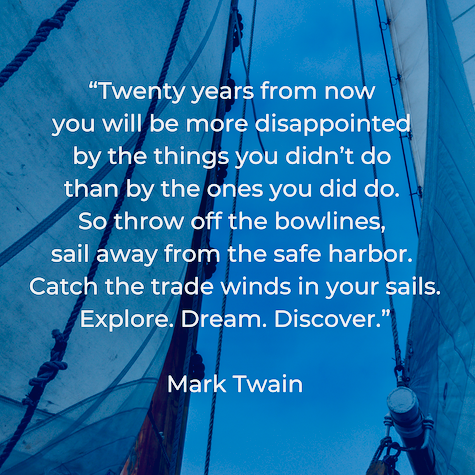 ---
RESOURCES FOR TRAVEL WRITERS
Featured Bundle: Travel Writer's Beginner's Pack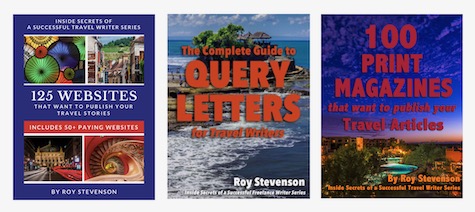 If you're just getting started in travel writing, try our Beginner's 3-Pack — the perfect way to kick-off your travel writing career. You get a built-in, 10% discount when you buy this bundle:

1. The Complete Guide to Query Letters
Everything you need to know about query letters - and 20 examples you can start using immediately.

2. 125 Websites That Want to Publish Your Travel Stories
A list of 125 websites and including more than 50 paying travel websites where you can collect some bylines.

3. 100 Print Magazines That Want to Publish Your Travel Articles 
A list of 100 print magazines that want to publish your travel articles. These lists will save you hours of time researching and creating lists yourself. They give you a foundation of sales leads you can use and build upon.

With this bundle you already get a 10% discount over the individual books. You can get an additional $5 off when you use Promo code MA5

LEARN MORE AND BUY THE BUNDLE


---
Group Coaching Mastermind Community
Our first Group Coaching Mastermind Community kicked off in October, 2020, and we've got a global group with members living in Australia, Belgium, Canada, Vietnam and the U.S. We're very excited about this group of writers and our new community! We added new members to our community in early January and they're getting to know the group and participate in writing activities.

If you missed out on the opportunity to join this session, you can get on the waiting list for the next session.

Learn more and get on the waiting list . . .

---
Live Workshops
People have been asking when our 2021 workshops in New Orleans, Louisiana are scheduled.

Here are the 2021 dates:
June 3-6, 2021, Travel Writing & Photography Retreat
June 8-10, 2021, Marketing Master Class for Travel Writers


We've had lots of interest already. You can sign up for our no-obligation interest list for these workshops and receive our substantial early bird discounts when we open registration:

GET ON THE 2021 LIVE WORKSHOP NO-OBLIGATION INTEREST LIST HERE
---
Did You Know . . .
Our Complete Marketing Master Class for Travel Writers is ranked #1 on TravelWritersExchange.com's Top Ten Travel Writing Workshops.

You can access the list of the top ten travel writing workshops at the link below . . .

Travel Writers Exchange workshop list: #1 Marketing Master Class
---
At Your Service
Coaching and Consulting
Online Courses
Vietnam 1-1 Retreat & Consulting
Expat Consulting
email: pitchtravelwrite@gmail.com
If you know someone who will enjoy this newsletter,
please forward or sign up
---
PitchTravelWrite.com, is our information-packed website for travel writers. This e-zine, a series of travel writing books and reference guides, coaching programs, and our workshops all work together to give you guidance in this field.

Our aim is to provide you with practical, nitty gritty information to help you gain entry into the travel writing realm and all the enjoyment that comes with it. 




We're thrilled to announce that www.PitchTravelWrite.com is once again on The Write Life's list of 100 BEST WEBSITES FOR WRITERS! 



You can see the entire list by visiting their website - click on the graphic to view the list now.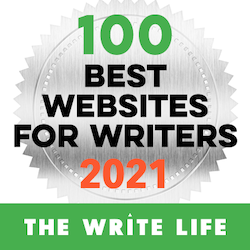 ---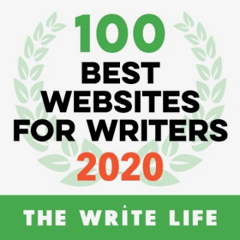 ---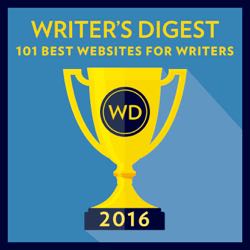 ---
Friend me on Facebook
My Facebook page is about freelance travel writing. I frequently post about:
• links to other well produced travel websites and blogs
• links to my travel articles
• magazine cover stories and back stories
• links to resource pages
• links to coaching and mentoring resources
. . .and plenty of other useful information to get you up to speed



Link to Roy's Personal Facebook page
---


That's all for now. Until next week - just keep pitching! Roy

Roy Stevenson
Pitch Travel Write
www.pitchtravelwrite.com






---