Greetings Fellow Travel Writers!
. . . and WELCOME all new subscribers. Thanks for joining us.


---
What We've Been Doing
Our U.S. sightseeing binge continues. While staying in Washington D.C, our first stop was for mandatory photos outside the White House, only 2 blocks from our hotel. 

On our first day we strolled along the National Mall and headed for the Vietnam War Memorial. While walking along this emotionally moving black granite memorial to the 58,000 soldiers, sailors and airmen who lost their lives in that war, all I could think was, "What a waste." Who knows what they would have achieved had they continued on to live out their full lives?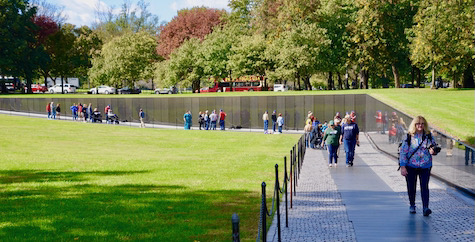 We continued for about a half mile then up the 58 steps to the majestic Lincoln Memorial, where we pondered this great man. With the bright blue sky and fleece-white clouds mirrored in the 2,030 foot-long Capitol Reflecting Pool, we enjoyed the view over to the tall, distant pinnacle that is the Washington Monument.

At the opposite end of the 6-acre Reflecting Pool is the World War II Memorial, which we spent time walking around.

Since I'm on a U.S. History binge, we also toured the Smithsonian National Museum of American History. Its' various galleries were dedicated to significant historic aspects like American Democracy, Innovation, and America On The Move — giving us a diverse range of galleries to explore.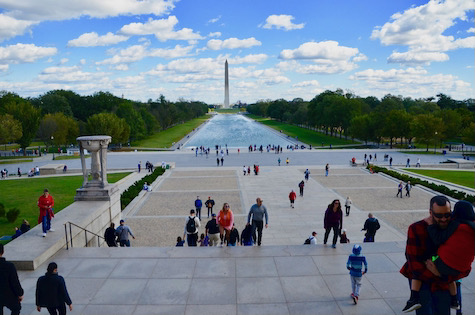 ---
Editorial: Five Important Things You Can Learn from Hindsight
Wouldn't it be great if we had the power of foresight? We could gaze into the future and avoid mistakes.

Well, I may not have the superpower of foresight, but I've learned a lot, and gained a lot of valuable experience, in my fifteen years in the rough-and-tumble freelance travel writing game.

Looking back on my travel writing career, I could have done several things differently that would have advanced my progress and saved me a few years on the learning curve.

In this guest post on TravelWritersExchange.com I take a time-out to reflect on what I've achieved, and more importantly, what I should have done differently.

You'll learn from my mistakes and give your travel writing career a boost.



Here's a link to my guest post

---
This Week's Featured Post
Your Guide To Successful Press Trip Invitations
Once you've established a few travel writing bylines in print and online, it's time to reach out to some of the local tourist agencies and get on their press trip invitation lists. 

This article shows you how to get yourself on press trip invitation lists

---
Upcoming Posts
November 8: Finding Gold Mines in Low-Paying Magazines
November 15: How to Organize Self-Guided Press Trips
November 22: How Travel Writers Can Tap Into The Press Trip Network


---
PitchTravelWrite.com Success Stories
Rey Waters: With Travel Writing, My Life Cannot Get Any Better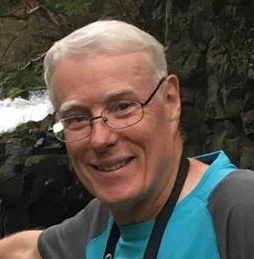 "Not long after I enrolled in a travel writer's course and published my first article in Travel Post Monthly, I discovered Roy Stevenson's travel writing books. His first book that I read was Get Published Now. It had a section that mentioned getting started in your own back yard. 
At the time we were living in a suburb of Atlanta, Georgia. My wife and I walked a two-mile hiking trail around a lake every day for our exercise. During these walks we met all types of very interesting people. 
I pitched a story idea to our local newspaper and I guess you can say the rest is history."
Here's Rey Waters' remarkable travel writing success story, so far — in his own words.


---
Pitch Travel Write: Most Requested Links About Getting Published
Tips and Resources to Help You Sell Your Articles
Getting published is the main objective of freelance travel writers. 
Every article you write needs to be published somewhere, so you need solid systems in place to do it quickly, efficiently, and successfully.
After all, if you can't sell your articles, you don't get to write them!
Here's the link to our entire suite of articles on getting your stories published.
It's a gold mine of information. And, it's free!


Link to Tips and Resources to Help You Sell Your Articles


---
Inspirational Travel Quote
---
RESOURCES FOR TRAVEL WRITERS
Featured Book for November: The Art & Craft of Travel Writing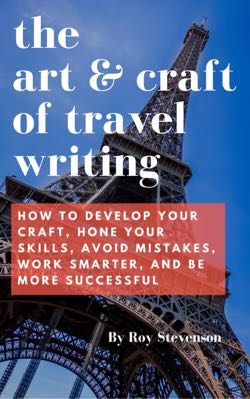 We're thrilled to release our book, "The Art & Craft of Travel Writing: How to Develop Your Craft, Hone Your Skills, Avoid Mistakes, Work Smarter, and Be More Successful"

What's in our 21-chapter, 152-page book? We're glad you asked! The Art & Craft of Travel Writing The five sections cover . . .

The Craft of Travel Writing


Things That Go Wrong in Travel Writing


Keys to Success in Travel Writing


Working Smarter


Goal Setting for Your Travel Writing




Here are some of the chapters . . .

Creating a Sense of Place and Ambiance


Turning Your Destination into a Compelling Read


How to Write Like a Seasoned Professional


Five Travel Writing Blunders and How to Avoid Them


Why Some Travel Writers Have More Success


How to Plug into the Travel Writing Community


Seven Ways to Take Control of Your Writing Time


Set Up Systems to Create More Writing Time


This book will help you hone your travel writing skills and get more stories published.

We'll show you how to allocate your writing time for maximum efficiency, and exactly what you need to do to break into the competitive travel writing market.

Use Promo Code NV5 to get a $5 discount during November.



Don't forget to use promo code NV5 at checkout to get your $5 discount.
---
Group Coaching Mastermind Community
Our first Group Coaching Mastermind Community kicked off in October, 2020, and we've got a global group with members living in Australia, Belgium, Canada, Indonesia and the U.S. We're very excited about this group of writers and our new community! We added new members to our community in January 2021 and they're getting to know the group and participate in writing activities.

If you missed out on the opportunity to join this session, you can get on the waiting list for the next session starting in January 2022:

Learn more and get on the waiting list

---
Live Workshops
People have been asking when our 2022 workshops in New Orleans, Louisiana are scheduled.

Here are the tentative 2022 dates:
June 17-20, 2022, Travel Writing & Photography Retreat
June 22-24, 2022, Marketing Master Class for Travel Writers


We've had lots of interest already. You can sign up for our no-obligation interest list for these workshops and receive our substantial early bird discounts when we open registration:

Get on the 2022 Workshop Interest List
---
Did You Know . . .
Our Complete Marketing Master Class for Travel Writers is ranked #1 on TravelWritersExchange.com's Top Ten Travel Writing Workshops.

You can access the list of the top ten travel writing workshops at the link below:

Travel Writers Exchange workshop list: #1 Marketing Master Class

Online Travel Writing & Marketing Master Class
Now, you can study our Marketing Master Class for Travel Writers online for only a fraction of the price of the live class! We recorded it LIVE in Seattle, for aspiring travel writers who weren't able to attend in person.
Who's it for?

If you're a novice travel writer, or you haven't had much luck selling your articles to print magazines, this Online Travel Writing & Marketing Workshop is for you.
If you weren't able to travel to our Live Master Class, here's the opportunity to attend anyway - without any travel costs and at a substantially reduced cost!
If you work a full-time job and can't get time off to attend the live class – you can still attend on your own schedule after working hours.
If you've wanted to attend our Live Marketing Master Class but can't get your schedule to fit with the dates it's offered – here's your opportunity to attend at your own convenience.
---
At Your Service
Coaching and Consulting
Online Courses
Vietnam 1-1 Retreat & Consulting
Expat Consulting
email: pitchtravelwrite@gmail.com
If you know someone who will enjoy this newsletter,
please forward or sign up
---
PitchTravelWrite.com, is our information-packed website for travel writers. This e-zine, a series of travel writing books and reference guides, coaching programs, and our workshops all work together to give you guidance in this field.

Our aim is to provide you with practical, nitty gritty information to help you gain entry into the travel writing realm and all the enjoyment that comes with it. 




We're thrilled to announce that www.PitchTravelWrite.com is once again on The Write Life's list of 100 BEST WEBSITES FOR WRITERS! 



You can see the entire list by visiting their website - click on the graphic to view the list now.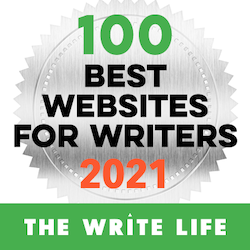 ---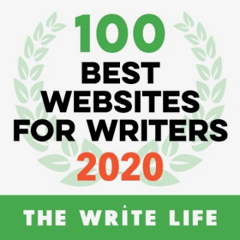 ---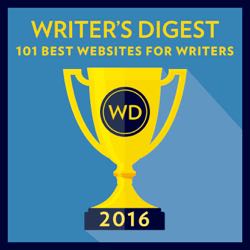 ---
Friend me on Facebook
My Facebook page is about freelance travel writing. I frequently post about:
• links to other well produced travel websites and blogs
• links to my travel articles
• magazine cover stories and back stories
• links to resource pages
• links to coaching and mentoring resources
. . .and plenty of other useful information to get you up to speed



Link to Roy's Personal Facebook page
---


That's all for now. Until next week - just keep pitching! Roy

Roy Stevenson
Pitch Travel Write
www.pitchtravelwrite.com






---