Greetings Fellow Travel Writers!
. . . and WELCOME all new subscribers. Thanks for joining us.



Editorial: Cracking The Travel Writing Code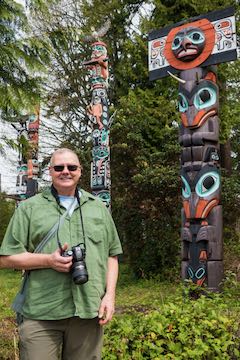 It's a difficult field to break into, but once you've cracked the travel writing code and established plenty of bylines, it opens the doors to some unusual places. Some of the destinations I've visited seemed so surreal, they were almost beyond my imagination. Others were just downright sweet!

I certainly wouldn't have dreamed that travel writing assignments would take me to a UFO viewing tower on an extraterrestrial ranch in the shadow of Mt. Adams in Washington state, for example, or to a 19th century operating room and surgery in London, where Florence Nightingale once did the rounds. Nor would I have believed my travel writing would take me to atmospheric ghost towns and historic gold mining towns in several U.S. states and Wales and New Zealand. Then there was the downright weird Oregon Vortex, and Scotland's awe-inspiring Rosslyn Chapel made famous by Dan Brown's book, The DaVinci Code.

Not to mention Bletchley Park, a World War II code breaking center in Milton Keynes, and a smuggler's cave in Hastings, England, classic car museums sprinkled around the U.S.A. and England and Germany, plus a medieval tavern in Prague that was once frequented by a hangman and a king!

My travel writing has taken me on a helicopter ride over Alaskan glaciers and a dog sled ride on an Alaskan glacier. My writing's taken me on a slow week-long cruise down France's idyllic Burgundy Canal past tiny French villages and glowing yellow fields of sunflowers, in a luxury boutique hotel barge. And a 4-day wine cruise in Washington state's Puget Sound plus wine tasting all over Washington state's finest vineyards.

These compelling, engaging and luxurious travel experiences are what keep me in the game. I hope you achieve enough success to have these sorts of experiences, too!
---
New Orleans Workshops
This year we're excited to offer two U.S. workshops:

We have 3 seats left in our New Orleans workshop. You can sign up for The Complete Package (both workshops) or for an individual workshop.

Here are the details:

Our 4-day Travel Writing and Photography Retreat is for people who want to learn how to create sparkling articles and photo galleries that editors will love. The focus is writing and photography.

Our 3-day Marketing Master Class for Travel Writers is for people who want to sell their articles and earn money. We focus on strategies to sell your stories, exactly how to do each step, what editors want, and how to network with CVBs to land press trips.

We also have a deeply discounted package deal for people who want to take both workshops (The Complete Package).

More details in the links below:


---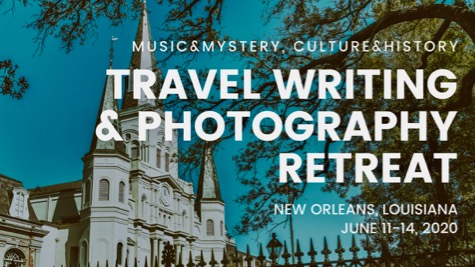 Travel Writing & Photography Retreat
June 11-14, 2020

If you want to boost your writing skills to a new level, this workshop is for you. We'll focus on writing and photography - and how to write articles and create photo galleries that editors will love. This is an interactive course with lectures, writing exercises, in-the-field tours, group readings & discussions, and hands-on experience.

Class size is limited to 15 people. The complete details are at the link below - or click on the graphic.


LEARN MORE AND REGISTER FOR THE RETREAT


---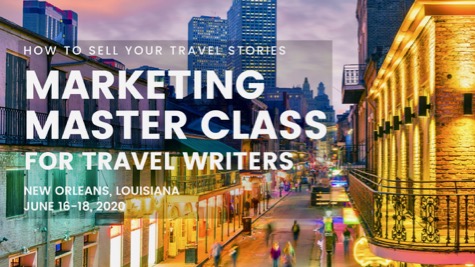 The Marketing Master Class for Travel Writers
June 16-18, 2020

You'll learn how to sell your stories, get paid and get travel comps. I share every aspect of my marketing strategies that have sold 1000 articles in more than 200 magazines, newspapers, in-flights, on-board publications and specialty magazines. You'll be able to go back home and start selling articles to editors. You'll also hear from a regional editor and the New Orleans CVB for additional insight about what editors want and how to land press trips.

Class size is limited to 25 people. The complete details are at the link below - or click on the graphic.


LEARN MORE AND REGISTER FOR THE MARKETING MASTER CLASS


---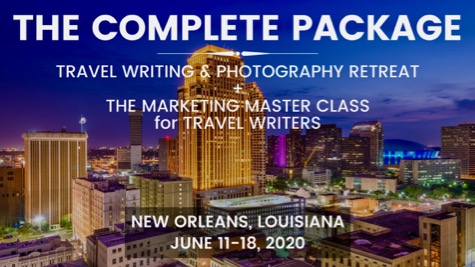 If you want to attend both workshops . . .
We have an extraordinary offer if you want to attend both workshops. It's called The Complete Package and it includes both workshops.

It's $800 off the regular price of the two workshops. No, that's not a typo. It's an offer we've never made before because we've never offered both workshops at one venue (and we may never again.)

We want to make The Complete Package affordable to those wanting to upgrade their knowledge about the travel writing industry in the areas of writing, photography and marketing - so we've significantly discounted this package.

If you want to immerse yourself for 7 days and learn about the most important skill sets for success, The Complete Package is a great chance for you to save a lot of money, have double the learning, and do it in a fun place, New Orleans.

The complete details are at the link below - or click on the graphic.

LEARN MORE AND REGISTER FOR THE COMPLETE PACKAGE: BOTH WORKSHOPS


---
Just to summarize the workshops, you have 3 options:


1. Sign up for both workshops (The Complete Package) and save $800

2. Sign up for our 4-day Travel Writing & Photography Retreat

3. Sign up for our 3-day Marketing Master Class for Travel Writers



DON'T DELAY - ONLY 3 SEATS LEFT!

WE'LL SEE YOU IN NEW ORLEANS!
---

By the way, our Marketing Master Class is ranked #1 on Travel Writers Exchange "Top 10 Travel Writing Workshops."

We only have a few seats left and you can sign up here:

The Complete Package: Both Workshops and a Deep Discount


---
GROUP COACHING MASTERMIND
There's been a lot of interest in group coaching and many of you asked when we're going to offer it. We're working on it.

We're planning to make it affordable, fun, helpful and productive for you. And we'll be releasing the final details soon. Stay tuned!

Our BRAND NEW group coaching program will be limited to the first 25 registrants.

Only people on the interest list will receive early signup privileges and discounts.

Click here to get on the Group Coaching Interest List

---
This Week's Featured Post
Why You Need a Marketing Platform
I'm often asked, "What's the biggest lesson you've learned since starting your travel writing career?"

My answer:

For the professional 21st century travel writer, a marketing platform is no longer a 'nice-to-have' option — it's become critical. Before the hordes of travel writers and bloggers entered the arena, you could slide by with just a decent story idea and a well-crafted query letter.

Sales and marketing skills have become increasingly important to get our stories published in this highly competitive print media field.

You need a marketing platform to stand out from the thousands of other travel writers and bloggers that have taken up the freelance game in the past few years.

What's a marketing platform and what do you need to do? It's all in this article . . .

READ THE ARTICLE


---
Upcoming Posts
March 9: Does Social Media Help Travel Writers Get Published?
March 16: Does Social Media Help Travel Writers Get Published?
March 23: Where to Find Magazine Leads: The Top Six Print References On the Market Today


---
PitchTravelWrite.com Success Stories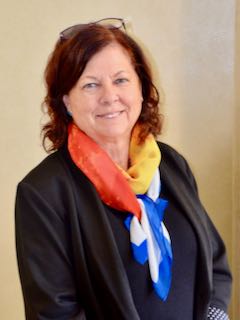 Candi Licence tells the exciting story of her travel writing journey. She says, "I was spinning my wheels and getting nowhere with my travel writing. I was frustrated!

I thought I could be a writer but didn't know how to break into the field. That's when I saw Roy Stevenson's Travel Writing and Marketing Master Class. I signed up and it changed everything for me."

Candi's work has been published in Transitions Abroad, Zing Caribbean in-flight, International Living, Spicemas Carnival Souvenir magazine, EpicureanTraveler.com, Myitchytravelfeet.com, Travelsignposts.com, ConfettiTravelCafe.com, and other magazines.

Read about Candi's travel writing journey here . . .

Travel Writing Success Story: Candi Licence


---
Pitch Travel Write: Most Requested Links about Researching Your Destinations

I think most travel story ideas are worthy of publication somewhere. If you spend some quality time researching your destination, you can usually find a marketable story idea or two. 

Sometimes you'll have to abandon a travel story idea. If it doesn't have enough "jam" to hook an editor, you won't be able to sell it.

But it's more likely that you just need to do a little work to discover what's so interesting about a place and to clarify your unique story angle. "Why Can't I Sell My Articles?" is a trouble shooting guide to help with this issue.

What does it take to sell your travel articles? 

In simplest terms, my sales process starts with pitching a story idea. Here's my sales process in a little more detail. This process had worked for me over and over again. My Sales Process

It takes some experience to know what constitutes a viable travel story.  And deciding whether a story idea is a dog or a shooting star is an important first step in the pitching process.

So where, and how, do travel writers start their quest for a salable story?  Here are 6 tips to help you. 6 Tips for Dreaming Up Better Story Ideas that Sell


---
Inspirational Travel Quote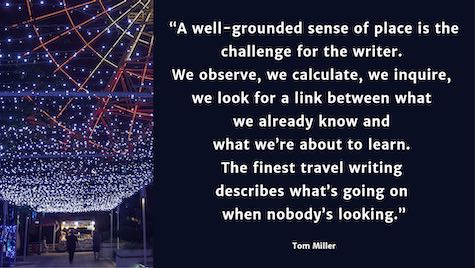 ---
RESOURCES FOR TRAVEL WRITERS
Featured Book of the Month: HOW TO BREAK INTO LUXURY TRAVEL WRITING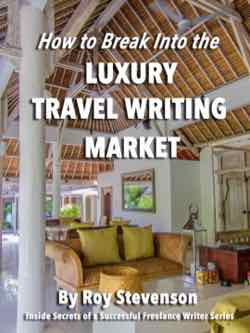 Would you like to stay at luxury resorts, villas, and lodges—for free?

How about being treated like royalty in high-end resorts?

Would you enjoy personalized tours with your own guide and driver?

Does being pampered with lavish treatments in some of the world's most beautiful spas sound good to you?

Would you enjoy eating at some of the finest restaurants in the world—for free?

Wine tasting at some of the world's most gorgeous boutique wineries?

My 12-chapter, 130-page manual will walk you, step-by-step, through the luxury travel writing process. You'll learn how to get luxury travel assignments and leverage them to land luxury travel trips. I've used these techniques to land assignments at dozens of the finest luxury resorts, spas, villas, and lodges in the world.

This manual contains an up-to-date list of 150+ print magazines and travel websites that publish luxury travel articles. It's the most comprehensive list of luxury magazine outlets you'll find ANYWHERE. Having immediate access to these lists alone is worth the price of the eBook, saving you hundreds of hours of research.



---
At Your Service
Coaching and Consulting
The Marketing Master Class for Travel Writers Travel Writing & Photography Retreat New Orleans 2020 Online Courses
Vietnam 1-1 Retreat & Consulting
Expat Consulting
email: pitchtravelwrite@gmail.com
If you know someone who will enjoy this newsletter,
please forward or sign up
---
PitchTravelWrite.com, is our information-packed website for travel writers. This e-zine, a series of travel writing books and reference guides, coaching programs, and our workshops all work together to give you guidance in this field.

Our aim is to provide you with practical, nitty gritty information to help you gain entry the travel writing realm and all the enjoyment that comes with it, too.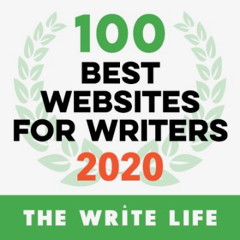 We're thrilled to announce that www.PitchTravelWrite.com is on The Write Life's 2020 list of 100 BEST WEBSITES FOR WRITERS! 



You can see the entire list by visiting their website - click on the graphic to view the list now.



---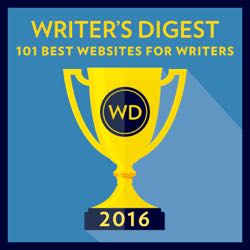 ---
Friend me on Facebook
My Facebook page is about freelance travel writing. I frequently post about:
• travel writing & blogging conferences,
• links to other well produced travel websites and blogs,
• links to my travel articles,
• travel writing themes,
• links to reputable travel writer's groups, associations, and newsletters,
• magazine covers stories and back stories,
• links to resources pages,
• links to travel writing archives,
• links to coaching and mentoring resources,
• and plenty of other useful information to get you up to speed.



Link to Roy's Personal Facebook page
---


That's all for now. Until next week - just keep pitching! Roy

Roy Stevenson
Pitch Travel Write
www.pitchtravelwrite.com






---