Greetings Fellow Travel Writers!
. . . and WELCOME all new subscribers. Thanks for joining us.



What We're Doing: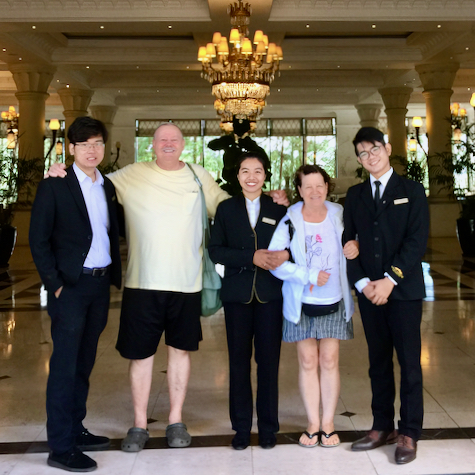 For the last few days of our two week vacation in Dalat, Vietnam, our final accommodations, the Dalat Edensee Resort, has been as close to a mountain resort paradise as I can imagine.

We've stayed at, and reviewed, hundreds of resorts, villas, lodges, spas, hotels, and glamping sites around the globe, luxuriating in high end properties in Washington, Arizona, Oregon, Ohio, Michigan, U.S.A.; British Columbia, Canada; Bali, Indonesia; Singapore; and New Zealand.

I'm not blasé about luxury properties, but I have to admit it takes a spectacular place to impress me. The Dalat Edensee resort has blown me out of the water. In case you're wondering - no, we're not being comped for this review. We're on vacation and we simply love it here.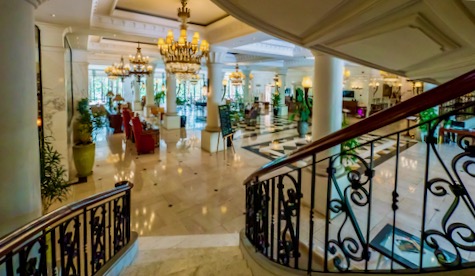 From the minute we walked into the Edensee's gorgeous lobby, we knew we were in for a treat. It's all classy marble tiles, chandeliers, sculptures, wide, curving staircases, richly polished wood furniture, a bar, a grand piano, graceful Roman columns, and a high ceiling. The variety of seating areas make it equally comfortable for a couple wanting privacy or for a social gathering for a family of twelve. It's a little bit over the top but elegant, not tacky.

Spending time in a hotel lobby is not one of my usual pastimes, but we relaxed and socialized in the Edensee lobby. The staff were friendly and while we chatted they set up spa appointments, arranged transportation, offered to meet us for coffee in Danang and agreed to deliver dessert to our room.

This exclusive resort is high up in an alpine forest, overlooking peaceful Tuyen Lam Lake. The villas are beautifully decorated, mixing modern and traditional European styles, in soothing colors. Our bathroom had an entire window-wall that looked out on the forest and lake, a view we enjoyed everyday while brushing our teeth. Our stay was so pleasant, we didn't leave Edensee for five days!

If you want to rest up in a stylish & tranquil setting during your next sightseeing tour of Vietnam, we recommend heading to the central highlands and chilling at the Dalat Edensee. (http://www.dalatedensee.com).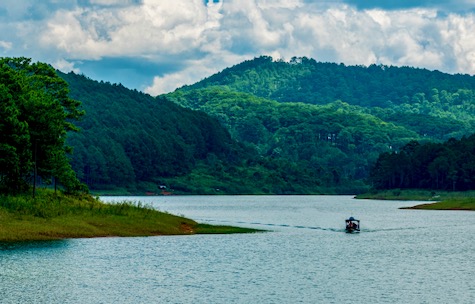 ---
Editorial: The Single, Most Important Attribute You Need
I receive a lot of emails from frustrated freelance travel writers. Here are emails I received from two writers, both complaining about the same thing: their early attempts at selling their stories had been disastrous.

Here are excerpts from their emails.

Writer #1 "I've been besieged by an abundance of rejections and no responses. I've poured my heart and soul into pitching with minimal success. Rejection is very hard to take when you know that your ideas have merit. Whatever I'm writing doesn't appeal to editors."

Writer #2 "I am a failure at pitching stories. I either pitch the wrong stories, or I pitch the right stories ineffectively, or I pitch the right stories to the wrong publications.


I get into projects that interest me and then I try to create stories that will sell. Except that they don't. I do not seem to have a good sense of what will sell and what won't sell."

Most normal people would have walked away from travel writing (or any other kind of freelance writing) after these dismal experiences.

But, the few writers that do persist have eventually broken through into the travel writing stratosphere. Fact is, few of today's flourishing travel writers have escaped the ravages of failure and rejection.

Successful freelance travel writing requires a combination of many skills. But there's one attribute that seems to stand out above all others.

In my latest book, Rock Star Travel Writers, one key quality surfaces repeatedly: tenacity. You might also call it persistence or perseverance.

Check out this impressive story by Mark Andrews, one of the travel writers featured in our book Rock Star Travel Writers:

"I've lived in Asia since the end of 1998. My initial writing progress was slow. My real break came after I moved to Shanghai in 2004. There were a large number of English magazines, both lifestyle and business, aimed at expats published there. From 2005 I began to write for a number of these on a sporadic basis.

From 2007 I have worked on a completely freelance basis with no contracted hours. My first two articles paid $150 each. The higher paying breakthrough for me was actually with newspapers, rather than magazines. It was my twentieth article back in 2006 and it appeared in the South China Morning Post, who over the years, have been one of my best customers.

It took me another six years to break into airline magazines and land my best-ever paid article. In 2012 I landed an article in American Way, my first inflight, at $1 a word for 1,200 words."

It took Mark six years (1998-2004) to break into freelance writing! Today he makes his living as a full-time freelancer and thoroughly enjoys the lifestyle that comes with it.

Here are more quotes from other writers featured in Rock Star Travel Writers.

"Certainly, a thick skin and degree of tenacity are things you have to develop very quickly."

"Ability to handle rejection, tenacity, writing skills, and style versatility."

"Persistence really is key, even if you're a great writer."

"Perseverance is key; don't take rejection or editing personally, and just keep working at it if you truly find you have a passion for travel and writing."

What happened to the two writers who sent me those depressing emails mentioned at the beginning of this editorial?

I received this email from one of them, who was tenacious and continued to pitch stories:

"The month of July (2018) is off to an excellent start. I just got my first byline in United Airlines Hemisphere's magazine about a Hong Kong medicinal snack and my 3rd story for Grand magazine was published. Now I can say I've been published in an inflight magazine! In June, my stories appeared in Destinations, Getting On Travel, Wandering Educators, Canadian Jewish News and Real Food Travelers."

I haven't heard back from the second writer, so I assume he's still trying to break through. Perhaps I'll receive a similar "good news" email from him sometime soon.

Persistence. Perseverance. Tenacity. Words to write by.
---
This Week's Featured Post
Four Reasons to Expand Your Writing Genres and How to Do It
- Are some of your regular writing gigs are drying up? 
- Do you feel like editors aren't buying your stories often enough?
- Have you felt bored or burned out from your usual travel topics?
- Do you want to earn more from each article that you write?


If you've experienced any of these things, it's time you expanded your writing genres.

I've written for a wide variety of genres over the past ten years: travel and culture, history and historic places, food, wine and beer, and hotel, lodge and spa reviews. 

But that's not all.

By writing in multiple genres, even outside my area of expertise, I've managed to get more than 1,000 articles published in over 200 publications.  (This includes regional, national, and international magazines, specialty magazines, custom publications, newspapers, trade journals, in-flights, on-boards, and online travel magazines and blogs.)

By expanding your writing genres, you'll get more articles published, more often. And, you'll make more money!

Maybe you think it's impossible to do this, or that I'm super-human.  I can assure you, I'm not.

Here are the benefits you'll get when you write in multiple genres and my best advice on how to do it.

READ THE ARTICLE


---
GROUP COACHING MASTERMIND - Coming September 1st
Are you tired of talking, thinking, and dreaming of breaking into travel writing?

Are you ready to start writing?

Many of you have asked when we're going to offer group coaching. So, we're working on it. We're planning to make it affordable, fun, and helpful and productive for you.

Everything will be done online with video training, a community of like-minded writers helping each other, a robust focus on the craft of writing and the art of selling, and lots of other resources at your fingertips.

Here are a few of the things we'll be offering through our Group Coaching Mastermind program:

A group coaching place where . . .

- you'll get helpful critiques of your story ideas
- you'll learn how to write successful query letters
- you'll get solid advice about pitching your stories
- you'll get feedback on your articles
- you'll get photography tips for preparing galleries for editors
- you'll have an opportunity to showcase your articles & photos


A safe and helpful community where . . .

- you can ask questions and get the answers you need
- you can gain the confidence to leap over roadblocks
- you can gain insight, encouragement, and support
- you can tap into for help when you're stuck with your writing
- you can give and receive solid advice about problems
- you can celebrate your writing successes
- you can ask for help with magazine leads to pitch your story ideas
- other members can help with"in-the-trenches" perspectives
- everyone exchanges thoughts on story ideas and what works


A mentoring and resource place where . . .

- you'll receive marketing tips about selling your travel stories
- you'll find new resources to boost your freelance travel writing knowledge
- you'll get advice on the craft of travel writing
- you'll have opportunities to fine-tune your photography skills
- you'll get a chance to share your articles & best shots


You'll get a writing community, group coaching and resources and content so you can succeed in travel writing - and have fun with other travel writers while you're doing it.

Registration will open in August. Get your name on the interest and you'll be the first to hear when it opens. This Group coaching program will be limited to the first 35 registrants.


Click here to get on the Group Coaching Interest List

---
Upcoming Posts
Aug 3: Finding Magazine Sales Leads the Easy Way
Aug 10: Can Print Media Survive the Internet?
Aug 17: Why Roundup Travel Stories are the Most Fun to Write


---
PitchTravelWrite.com Success Stories
Barb Harmon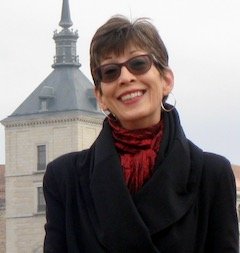 "After the death of my youngest son, I sank into what appeared to be a dark, ugly, depression. I lost interest in everything, including a successful online business.

My grief counselor pronounced a diagnosis of Post-Traumatic Stress Disorder (PTSD). I was shocked, but relieved when she assured me she could help me cope with the symptoms.

She asked, "What do you want to do with your life?" 

Without hesitation, I replied, "I want to be a travel writer."

The first step was to gently dip my toes in the water by creating a new blog. I was writing again and it felt good. I spent hours online reading masses of information on travel writing. I didn't know if anyone would be interested in my stories, but I was determined to write them. 

An editor mentioned she might like a roundup story about Guadalajara in the future. She asked if I was interested.  Of course, I said, "yes."  But what's a roundup story, I wondered?"

Read the rest of Barb Harmon's deeply moving and inspiring travel writing story here . . .

Read Barb's story


---
Pitch Travel Write: Most Requested Links about Press Trips

Once you've established your reputation as a prolific travel writer, and you have a good relationship with several magazine editors, you'll find a whole new world of travel opening up to you - that of FAM Tours and Press Trips.

These press trips and familiarization tours will provide you with free or low cost travel, if you have assignments.

Our Press Trips Resource Page gives you 16 free, full length articles on how to land these free travel assignments and cushy press trips. They show you, step-by-step, how I've scored more than 100 press trips to 26 countries around the world.

Access our Resource Page about Press Trips


---
Inspirational Travel Quote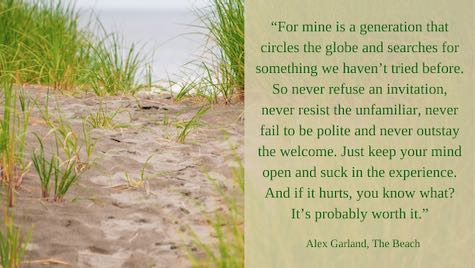 ---
RESOURCES FOR TRAVEL WRITERS
Featured Bundle: Advanced 2-Pack Reference Guides for Travel Writers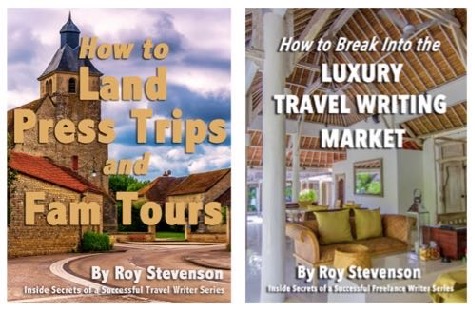 In How to Land Press Trips and Fam Tours you'll learn about how to use your assignments to request free and low-cost travel.  You'll also get all the resources successful travel writers have at their fingertips to network with the right people and have DMOs clamoring to invite you to visit their region.

If luxury is your preferred style of travel, our manual, How to Break into the Luxury Travel Writing Market will help you move quickly into this market. And it gives you a huge ready-made list of magazines and websites interested in publishing luxury articles. You can buy the books individually, or save 10% by grabbing the bundle.

Learn more and purchase the Advanced Travel Writing 2-Pack

---
Live Workshops
People have been asking when our 2021 workshops in the U.S. are scheduled. They're scheduled in June, 2021, in New Orleans, Louisiana.

Here are the 2021 dates:
June 3-6, 2021, Travel Writing & Photography Retreat
June 8-10, 2021, Marketing Master Class for Travel Writers


We have had a lot of interest for these workshops already. You can sign up for our no-obligation interest list for these workshops and receive our substantial early bird discounts when we open registration:

GET ON THE 2021 LIVE WORKSHOP NO-OBLIGATION INTEREST LIST HERE
---
Did You Know . . .
Our Complete Marketing Master Class for Travel Writers is ranked #1 on TravelWritersExchange.com's Top Ten Travel Writing Workshops.

You can access the list of the top ten travel writing workshops at the link below . . .

Travel Writers Exchange workshop list: #1 Marketing Master Class
---
At Your Service
Coaching and Consulting
Online Courses
Vietnam 1-1 Retreat & Consulting
Expat Consulting
email: pitchtravelwrite@gmail.com
If you know someone who will enjoy this newsletter,
please forward or sign up
---
PitchTravelWrite.com, is our information-packed website for travel writers. This e-zine, a series of travel writing books and reference guides, coaching programs, and our workshops all work together to give you guidance in this field.

Our aim is to provide you with practical, nitty gritty information to help you gain entry the travel writing realm and all the enjoyment that comes with it, too. 




We're thrilled to announce that www.PitchTravelWrite.com is on The Write Life's 2020 list of 100 BEST WEBSITES FOR WRITERS! 



You can see the entire list by visiting their website - click on the graphic to view the list now.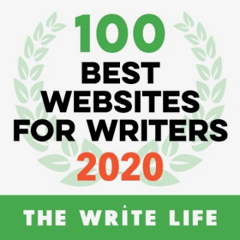 ---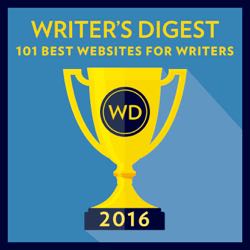 ---
Friend me on Facebook
My Facebook page is about freelance travel writing. I frequently post about:
• links to other well produced travel websites and blogs
• links to my travel articles
• magazine cover stories and back stories
• links to resource pages
• links to coaching and mentoring resources
. . .and plenty of other useful information to get you up to speed



Link to Roy's Personal Facebook page
---


That's all for now. Until next week - just keep pitching! Roy

Roy Stevenson
Pitch Travel Write
www.pitchtravelwrite.com






---