Greetings Fellow Travel Writers!
. . . and WELCOME all new subscribers. Thanks for joining us.


---
Editorial: My "Aha" Travel Writing Moment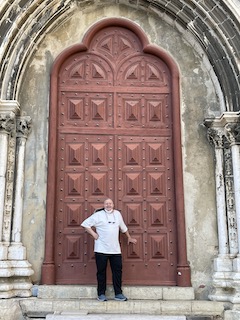 As I pack my bags for my travel writing gigs, I realize my DSLR camera is one of the most important things I can bring along.

Your camera selection has a big impact on your travel writing career. I vividly remember the convergence of events that finally forced me to graduate from my trusty point-and-shoot to a DSLR (digital single lens reflex) camera.

I'd been using my point-and-shoot for a few years, but only about 10% - 20% of my images were publishable — and that was on a good day!

Many of my photos were blurry, especially if something was moving — like people, wildlife, or vehicles. And, the images were poorly defined and the colors were dark or washed out.

When I used a point-and-shoot, my strategy was simply to take dozens of photos of everything, in the blind hope that a few would be suitable for publication.

Some usually came out okay — good enough for magazine editors to use. But winging it like this always concerned me. I worried that one day I would not have any decent images to offer an editor, and that I would lose the story.

In the back of my mind, I always had this niggling doubt that my images were not so good. I knew they were definitely not professional quality.

I had my 'aha' camera moment on a press trip to Alaska. I was on an Alaskan Marine Highway Ferry when the captain announced that a photogenic island, complete with lighthouse, was coming up on our starboard side. Along with dozens of other passengers, I rushed outside onto the deck, lined up, drew my camera like in a bad western movie, and started shooting.

The inferior lens on my point-and-shoot was not up to the task and I could not bring the lighthouse close-up, nor could I get it into proper focus while the boat was moving past.

But what was infinitely worse was that every one of the dozens of passengers around me — from 12-year-old kids to grandparents — ALL had DSLR cameras, and they were happily clicking away.

I was the only travel writer on the ship and I had the worst camera!

I realized it was time to upgrade. Soon after I purchased my DSLR, three magazine editors mentioned the improved quality of my photos. And, I was now able to submit 80% - 90% of my photos because the quality was so much better. Hallelujah!

If you're serious about breaking into travel writing, a good quality camera with a high-quality lens is a necessity.

In case you're wondering: isn't my camera phone good enough? Camera phones have improved a lot and it's possible an image might be suitable for some print editors. But I wouldn't take the chance and lose the assignment by using a phone camera. When you travel on print assignments, take a good quality camera and the highest quality lens you can afford.

Here's my advice on the how, why, what, where and when of travel photography. This post tells you everything you need to know to sell photographs with your articles. It includes links about how to choose the best camera for your travels as a writer — whether it's a point and shoot, a mirrorless camera or a dSLR.
---
This Week's Featured Post
Wrangling Complimentary Travel Writers' Perks
In the early days of my travel writing career, I just wanted to get published. Getting travel writers perks wasn't even on my mind -- getting paid was more important.

So, I spent my time figuring out how to get the most out of each article. I wrote in every genre including travel. And I got published — a lot!



As I began doing more and more travel, I realized that it was very difficult to earn enough from freelance writing to travel to all the places I wanted to visit. Learning about travel perks became more important.

Here are some of the questions that writers ask about applying for complimentary travel assistance. My answers will clarify the tenuous process of requesting complimentary travel, so that you can enjoy some of the fine perks that travel writing can provide.

READ THE ARTICLE

---
Upcoming Posts
January 31: Your Travel Costs: How to Cover Them When Magazine Pay Varies So Much
February 7: The Travel Writer's Guide To Successful Press Trip Invitations
February 14: Should You Send Query Follow-Up Letters To Magazine Editors?


---
PitchTravelWrite.com Success Stories
Chuck Warren Uses His Knowledge and Experience to Find Success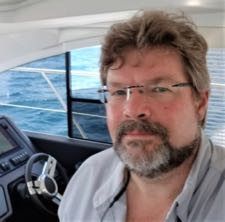 Breaking into freelance magazine writing is something many people aspire to do but never quite figure out or never quite get around to. 

This story is about writing for boating magazines. In particular, it demonstrates how Chuck Warren used his knowledge and experience in the boating industry to get his articles published. He makes it look easy! 

It's an inspirational read for anyone thinking about entering the competitive field of freelance magazine writing.

"My travel writing journey over the past two and a half years has been nothing short of incredible and I'm trying very hard to continue moving forward.

Here's my story on how I made the transition from unpublished wannabe to regular freelance contributor . . ."

Chuck Warren: Writing for Boating Magazines & Other Nautical Publications
---
Pitch Travel Write: Most Requested Links About the Craft of Travel Writing
Here's our PitchTravelWrite.com FREE Resource Page on The Craft of Travel Writing.

As travel writers, we put words together to paint pictures of our destinations. Writing about a place we love seems like such an easy thing to do. From the readers perspective, we live a charmed life.    But, as you know, there's much more to the travel writing craft: things behind the scenes that your reader doesn't know about like . . .



How to say the words in just the right way
Sharing valuable information to catch their attention
Knowing how to keep them engaged
All of this, and more, is part of travel writing.



There's also a lot to learn about controlling your time and freeing yourself up from mundane tasks so that you can spend more time on the things you love to do – writing about travel.



This resource page includes information about topics that focus on your travel writing craft. How you can improve your writing and increase your productivity – and get those articles out to editors.

Link to Travel Writing Craft FREE Resource Page


---
Inspirational Travel Quote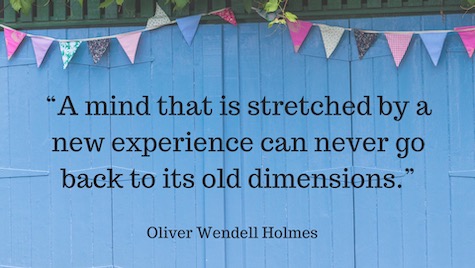 ---
RESOURCES FOR TRAVEL WRITERS
Featured Book : 125 Websites That Want To Publish Your Travel Stories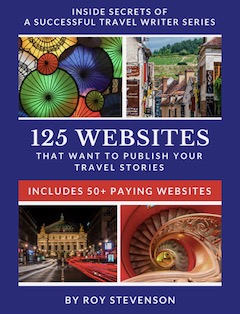 Our NEW eBook, 125 Websites that Want to Publish Your Travel Stories, is a red-hot list of quality websites that are eager to publish your travel articles. And, you can make some money while you're boosting your bylines. Our new book includes more than 50 travel websites that actually PAY their writers!

This reference book for travel writers is one of the most valuable resources you can have in your toolbox. You won't find a list like this anywhere else.


The list of 125 websites - and the advice in this eBook — is your short cut to success. It will accelerate your travel writing career by rapidly enhancing your online presence.

BUY THE BOOK

Note: Use promo code JN5 at checkout to get your $5 discount during the month of January.
---
Group Coaching Mastermind Community
Our first Group Coaching Mastermind Community kicked off in October, 2020, and we've got a global group with members living in Australia, Belgium, Canada, Indonesia and the U.S. We're very excited about this group of writers and our new community! We added new members to our community in 2021 and they're getting to know the group and participate in writing activities.

If you missed out on the opportunity to join this session, you can get on the waiting list for the next session starting soon in 2022:

Learn more and get on the waiting list

---
Live Workshops
We're hosting our 2022 live events in Charleston, South Carolina.

Here are the tentative 2022 dates:
June 18-21, 2022, Travel Writing & Photography Retreat
June 23-25, 2022, Marketing Master Class for Travel Writers


We've had lots of interest already. You can sign up for our no-obligation interest list for these workshops and receive our substantial early bird discounts when we open registration:

Get on the workshop interest list here
---
Did You Know . . .
Our Complete Marketing Master Class for Travel Writers is ranked #1 on TravelWritersExchange.com's Top Ten Travel Writing Workshops.

Your next opportunity to attend these classes be in Charleston, South Carolina, June 2022. There are still a few open seats in these workshops, so sign up while we have space. Registration will open soon - in the meantime, get on our interest list.

Our travel writing & marketing workshops are highly informative and a blast, socially. Sign up for the interest list here

You can access the list of the top ten travel writing workshops from Travel Writers Exchange at the link below: Travel Writers Exchange workshop list: #1 Marketing Master Class

---
ONLINE Travel Writing & Marketing Master Class
Now, you can study our Marketing Master Class for Travel Writers online for only a fraction of the price of the live class! We recorded it LIVE in Seattle, for aspiring travel writers who weren't able to attend in person.
Who's it for?

If you're a novice travel writer, or you haven't had much luck selling your articles to print magazines, this Online Travel Writing & Marketing Workshop is for you.
If you weren't able to travel to our Live Master Class, here's the opportunity to attend anyway - without any travel costs and at a substantially reduced cost!
If you work a full-time job and can't get time off to attend the live class – you can still attend on your own schedule after working hours.
If you've wanted to attend our Live Marketing Master Class but can't get your schedule to fit with the dates it's offered – here's your opportunity to attend at your own convenience.
---
At Your Service
Coaching and Consulting
Online Courses
If you know someone who will enjoy this newsletter,
please forward or sign up
---
PitchTravelWrite.com, is our information-packed website for travel writers. This e-zine, a series of travel writing books and reference guides, coaching programs, and our workshops all work together to give you guidance in this field.

Our aim is to provide you with practical, nitty gritty information to help you gain entry into the travel writing realm and all the enjoyment that comes with it. 


---
Awards and Accolades
We're thrilled to announce that www.PitchTravelWrite.com is once again on The Write Life's list of 100 BEST WEBSITES FOR WRITERS! 



You can see the entire list by visiting their website - click on the graphic to view the list now.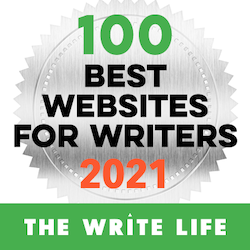 ---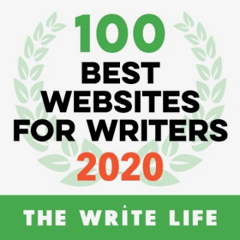 ---
We're proud to announce that our travel writing website has made Writer's Digest Magazine's 2016, 2020, and 2021 101 BEST WEBSITES FOR WRITERS. Writer's Digest doesn't bestow these awards lightly. And we're the only travel writing website on their lists!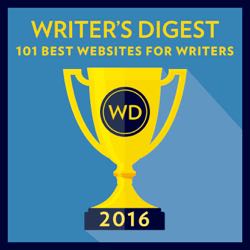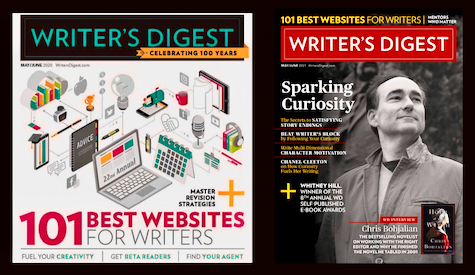 ---
Friend me on Facebook
My Facebook page is about freelance travel writing. I frequently post about:
• links to other well produced travel websites and blogs
• links to my travel articles
• magazine cover stories and back stories
• links to resource pages
• links to coaching and mentoring resources
. . .and plenty of other useful information to get you up to speed



Link to Roy's Personal Facebook page
---


That's all for now. Until next week - just keep pitching! Roy

Roy Stevenson
Pitch Travel Write
www.pitchtravelwrite.com






---