Greetings Fellow Travel Writers!
. . . and WELCOME all new subscribers. Thanks for joining us.


Editorial: How to Keep Your Mojo Going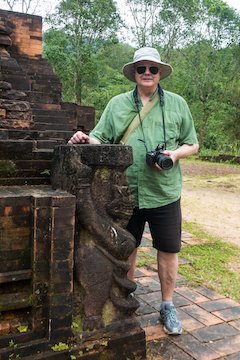 Dreaming up story ideas is the most creative and fun part of the travel writing process. It's easy. A story pops into your mind and you think, "I'd love to write about that place."

Then comes the heavy lifting. You need to research your destination further to assess its salability. If it passes that test, you need to write a sparkling query letter. Then you need to prepare a distribution list of magazines to pitch.

This is the grunt work behind the bylines of every successful travel writer. Travel writers need to think of every story as a project and understand some parts are exciting and some parts are downright tedious.

As a travel writer, you'll experience ebbs and flows in your enthusiasm depending on what task you're working on.

For example, most travel writers avoid or procrastinate building lengthy magazine distribution lists. But, until this onerous task is completed, you don't have a chance of ever seeing your story published.

Travel writing is a job, so we need to finish every step of each project. One of the traits of highly successful people—including freelance writers—is completing every project they start. We all stumble at some stage of each project, but the successful veteran writers forge on and complete each project through to the end.

But don't forget - there also are uplifting parts to the freelance travel writing game:
When editors reply to your query letters and commission your stories, you'll feel validated and your confidence will grow.
When your work is published, you see your story in print - complete with cool photographs.
Then you get a paycheck in the mail. You're thrice rewarded!
And more good news. As you gain experience researching your stories, writing query letters, and creating distribution lists, each task becomes easier and takes less time.

How can you maintain your interest, given this wide range of tasks - and not all of them enjoyable? Always schedule your writing for the time of day when you feel most creative.

For example, I do my creative stuff like writing and researching story ideas early in the morning, when my mind is fresh. Then I do the mundane tasks in the afternoons or evenings. Scheduling your creative tasks at optimum times is one of the best ways to help you keep your mojo going.
---
This Week's Featured Post
A Query Letter that Landed the Press Trip of a Lifetime
Through my coaching and mentoring program, I've reviewed hundreds of query letters.  Typically, my writers have little difficulty dreaming up good story ideas. But, conveying the excitement of those story ideas in a salable query letter isn't always as easy. In fact, it seems to elude most travel writers until they gain considerable experience at writing them.

In this post I've included two query letter samples. The original query letter sample was written by a novice travel writer invited on a 4-wheel cross-country tour press trip across Greece's mountainous interior.

The cross-country tour for this query letter included driving through valleys, past pristine lakes, monasteries, olive groves, cascading waterfalls, and crossing streams and rivers. The press group stayed in small lodges and visits Delphi, the ancient center of the world. The group visited old flour mills, ate the best Greek cuisine, drinking robust Greek wines every night. 

In other words, it was the trip of a lifetime!  

The catch is this travel writer needed an assignment in order to go on the press trip. The pressure was on and his query letter wasn't generating any interest. So he contacted me for advice.

The second query letter is my revised and spiced up version. When the writer used my version, he landed an assignment and his coveted trip!

You'll learn a lot about writing successful query letters by looking at the original query and then at my changes . . .

READ THE ARTICLE

---
Upcoming Posts
Mar 1: Four Ways To Launch Your Marketing Platform
Mar 8: Query Letter Follow-Up Guidelines
Mar 15: Finding Travel Magazine Leads on Vendor's Websites


---
PitchTravelWrite.com Success Stories
Jessica Pickett: A Travel Writing Success Story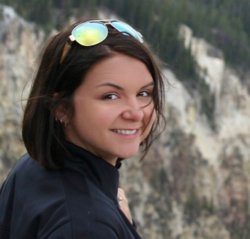 This post will surely inspire you to try your hand at freelance travel writing. It tells Jessica Pickett's story — in her own words — of how she launched her impressive travel writing career.

Hailing from Lake Charles, Louisiana, Jessica's steady ascent through the travel writing ranks is a textbook example of what novice travel writers should be doing to break into this competitive arena. Novice travel writers can learn from Jessica's trajectory into travel writing.

Here's Jessica's story . . . 
"While attending a Travel Writer's Conference in San Diego in 2014, Roy and his wife Linda sat at my table and, to my good fortune, easily struck up conversation. After chatting with Roy, I immediately purchased his eBooks, even before hearing him speak on stage.

A few short weeks after the conference, I landed my first byline. Bolstered by the knowledge gained from Roy's books and his PitchTravelWrite.com posts, I pitched a well-known regional magazine and blog. This regional blog and magazine is where I "started" my travel writing. After answering a "Call for Writers" post (which had been shared over 4,000 times by the time I saw it) I was invited to become a regular monthly contributor.

Upon submitting my first article they offered me a permanent contributor's role. There, I published dozens of articles, both digital and print, in over a year of writing for them."

Read the rest of Jessica's steady rise into the ranks of professional freelance writing here.

READ JESSICA'S STORY

---
Pitch Travel Write: Most Requested Links about Improving Your Travel Writing
As travel writers, we put words together to paint pictures of our destinations. Writing about a place we love seems like such an easy thing to do. From the readers perspective, we live a charmed life.  

But, as you know, there's much more to the travel writing craft: things behind the scenes that your reader doesn't know about like . . .

How to say the words in just the right way
Sharing valuable information to catch their attention
Knowing how to keep your readers engaged
All of this, and more, is part of travel writing.



There's also a lot to learn about controlling your time and freeing yourself up from mundane tasks so that you can spend more time on the things you love to do – writing about travel.



This resource page includes information about topics that focus on your travel writing craft. How you can improve your writing and increase your productivity – and get those articles out to editors.

Go to Travel Writing Craft articles


---
Inspirational Travel Quote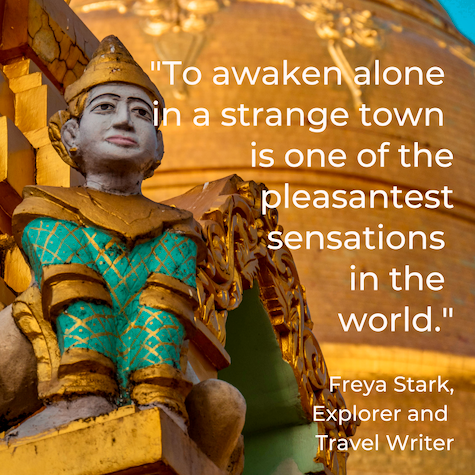 ---
RESOURCES FOR TRAVEL WRITERS
Featured Book: 125 Websites that Want to Publish Your Travel Stories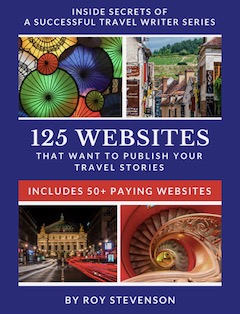 Our BRAND NEW eBook, 125 Websites that Want to Publish Your Travel Stories, is a red-hot list of quality websites that are eager to publish your travel articles.

And, you can make some money while you're boosting your bylines. Our new book includes more than 50 travel websites that actually PAY their writers!

This reference book for travel writers is one of the most valuable resources you can have in your toolbox. You won't find a list like this anywhere else.


The list of 125 websites — and the advice in this eBook — is your short cut to success. It will accelerate your travel writing career by rapidly enhancing your online presence. 

You can save $5 if you use PROMO code FE2021 at checkout.

LEARN MORE AND BUY THE BOOK


---
Group Coaching Mastermind Community
Our first Group Coaching Mastermind Community kicked off in October, 2020, and we've got a global group with members living in Australia, Belgium, Canada, Vietnam and the U.S. We're very excited about this group of writers and our new community! We added new members to our community in early January and they're getting to know the group and participate in writing activities.

If you missed out on the opportunity to join this session, you can get on the waiting list for the next session.

Learn more and get on the waiting list . . .

---
Live Workshops
People have been asking when our 2021 workshops in New Orleans, Louisiana are scheduled.

Here are the 2021 dates:
June 3-6, 2021, Travel Writing & Photography Retreat
June 8-10, 2021, Marketing Master Class for Travel Writers


We've had lots of interest already. You can sign up for our no-obligation interest list for these workshops and receive our substantial early bird discounts when we open registration:

GET ON THE 2021 LIVE WORKSHOP NO-OBLIGATION INTEREST LIST HERE
---
Did You Know . . .
Our Complete Marketing Master Class for Travel Writers is ranked #1 on TravelWritersExchange.com's Top Ten Travel Writing Workshops.

You can access the list of the top ten travel writing workshops at the link below . . .

Travel Writers Exchange workshop list: #1 Marketing Master Class
---
At Your Service
Coaching and Consulting
Online Courses
Vietnam 1-1 Retreat & Consulting
Expat Consulting
email: pitchtravelwrite@gmail.com
If you know someone who will enjoy this newsletter,
please forward or sign up
---
PitchTravelWrite.com, is our information-packed website for travel writers. This e-zine, a series of travel writing books and reference guides, coaching programs, and our workshops all work together to give you guidance in this field.

Our aim is to provide you with practical, nitty gritty information to help you gain entry into the travel writing realm and all the enjoyment that comes with it. 




We're thrilled to announce that www.PitchTravelWrite.com is once again on The Write Life's list of 100 BEST WEBSITES FOR WRITERS! 



You can see the entire list by visiting their website - click on the graphic to view the list now.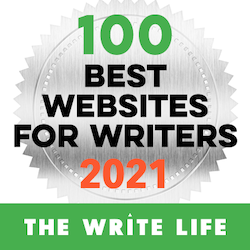 ---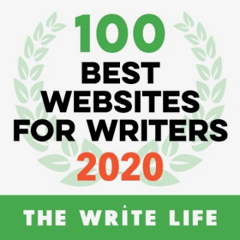 ---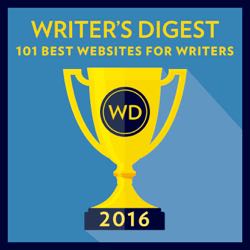 ---
Friend me on Facebook
My Facebook page is about freelance travel writing. I frequently post about:
• links to other well produced travel websites and blogs
• links to my travel articles
• magazine cover stories and back stories
• links to resource pages
• links to coaching and mentoring resources
. . .and plenty of other useful information to get you up to speed



Link to Roy's Personal Facebook page
---


That's all for now. Until next week - just keep pitching! Roy

Roy Stevenson
Pitch Travel Write
www.pitchtravelwrite.com






---