Greetings Fellow Travel Writers!
. . . and WELCOME all new subscribers. Thanks for joining us.


---
End of Year Travel Report and Wrap-Up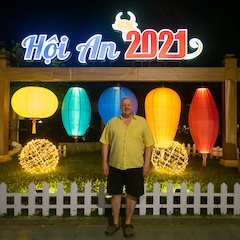 It's hard to believe another year is coming to a close. Our exploration of Vietnam was curtailed in 2021, as the country went through a series of lockdowns due to the pandemic. However, we couldn't have chosen a better place to sit it out as the virus rampaged around the world. The Vietnamese people were happy to comply with the various government restrictions and lockdowns. Until the delta variant it never got out of control. The delta variant has caused much bigger problems for the country as with the rest of the world.

One of our local trips was to one of our favorite destinations, the ancient town of Hoi An. It was a SE Asian trading port from the 15th through 19th centuries and is now a UNESCO World Heritage site with more than 1000 timber framed buildings. 

The attractions here are pagodas and architectural monuments, family clan houses, shops and restaurants, a thriving open market full of fresh fruits and vegetables, and a riverside quay with small boats for hire. At night Hoi An is transformed into a magical town with beautiful lanterns — an unforgettable experience.
We also took a day trip to Quang Nam province to the ancient My Son Sanctuary, also a UNESCO World Heritage site. The ruins were constructed between the 4th and 14th centuries by the Champa Kings. Although they fell into disrepair, they were rediscovered in 1898.

Some restoration took place starting in 1937, but due to bombing during the Vietnam war they were further damaged during the 1960s and 1970s. Restoration has resumed and the overgrown ruins make a fascinating and educational day trip. Only one hour from Danang, we enjoyed the drive through the mountainous countryside, with villages and beautiful scenery along the way.

Linda & I returned to the U.S. in August, and we've been keeping ourselves busy since we landed.

Our first step was to get vaccinated, which meant laying low in Seattle, in an AirB&B for 5 weeks. Then, we headed to Linda's ancestral home in Ohio, where we stayed with her sister for several weeks. We toured a Cleveland automobile museum on assignment for Collectible Automobile magazine.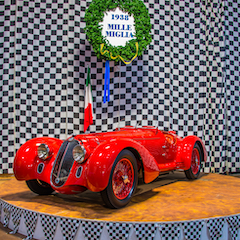 After lots of good food, shopping, bookstore browsing, and some rest, it was time for a road trip.

A few hour's drive through Pennsylvania's Amish Country, we stopped in Mechanicsburg for a car museum assignment. Then we moved on to Philadelphia for another car museum assignment.

After finishing our assignments, we took in some serious sightseeing in Philly that included the Museum of the American Revolution, the National Constitution Center, Eastern State Penitentiary, the Barnes Foundation & the world-class Philadelphia Museum of Art.

We took an Amtrak train to Washington D.C., for a 3-day stay where we followed the standard tourist trail. This included the White House, Vietnam Memorial, Lincoln Memorial, and the Smithsonian National Museum of American History.
After that, we spent a week in Maryland with one of Linda's brothers, only a 20-minute drive from Washington. We continued our sightseeing binge with visits to the International Spy Museum, the Gettsyburg Battlefield, and the National Air & Space Udvar-Hazy Museum.
In late October, we headed farther south to settle into a family vacation home on an island about 20 miles from Charleston, SC. Charleston is a fascinating town with true character & a tremendous history that dates from the English Colonial era. We thoroughly enjoyed walking around and viewing the historic sights, tours, restaurants, and museums there.
Last week we flew to Sarasota, FL, for yet another automobile museum assignment & then took a train to Lakeland, FL, to catch up with some old Seattle friends.
When you read this, we'll have just arrived in Europe for a long-stay. We plan on 2+ months in Portugal and side trips to Croatia & Romania before we head back to the U.S.
We'll be back in the US in June, 2022, for the Travel Writing & Photography Retreat and for the Marketing Master Class for Travel Writers.
Travel Writing Developments
Our biggest achievement in 2021 was completing two sessions of our online Group Coaching Mastermind program. You can get on the interest list for our 2022 group coaching sessions here:
Group Coaching for Travel Writers - Mastermind Community


We're currently working on a new eBook that will list at least 500 print magazines that you can pitch your travel stories to, increase your bylines, and get paid for your work. It's a big project that we hope to wrap up early next year.
Finally, I'd like to thank all of you for subscribing to this newsletter, taking our online and in-person classes, reading our website content, and using our books & reference guides.
This is the last newsletter for 2021. It's been a great pleasure working with you and I look forward to seeing many of you in 2022!

---
Editorial: How to Diversify Your Writing and Thrive
I often speak at travel writer's conferences, and one of my favorite topics is How to Use Niche Markets All Over the World To Sell More Travel Stories. In my presentation, I tell newbie writers about how to write in multiple genres to sell more articles.

Why do I strongly advocate that travel writers become prolific in so many different areas?

Here are 3 big reasons:

1. Editors are more likely to assign topics to a versatile writer. 

Editors are impressed with a writer who can produce good copy on a wide variety of topics. If you look at my writer's website (www.roy-stevenson.com) you'll notice that I list a variety of genres in my portfolio. Besides travel stories, I also write about beer, wine, food, all things military, track and field, classic cars, gold mining history, luxury lodges, fitness & health and much more. 

All of these topics are interesting to me. If you made a list of your interests – beyond travel – what would it look like? I'm sure it would be different than mine.

2. Versatile writers get published more frequently and in a wider variety of (specialty) magazines and newspapers, and obviously make more money.

If you can write comfortably in multiple genres, your potential for being published increases in tandem with the number of topics you can write about. My work has been published in more than 200 different magazines, newspapers, in-flights, onboard magazines, and online travel magazines. This wide variety of topics is a clear indicator that I live by this rule - and it works!

3. Your chances of being invited on Press Trips increase significantly because you write in so many different genres.

Because I regularly contribute to a long list of different genres, today I'm in the enviable position of being able to pick and choose my press trips. I can usually find something to write about on any press trip itinerary. If you have those all-important assignments, you get the press trips.

"One note" travel writers are limited to writing general roundup stories, in magazines that only publish general roundup stories.

Versatile travel writers produce a huge variety of stories and publications, which greatly increases their chances of being accepted for press trips. If you want to sell more stories, get more press trips, and make more money - your goal is to diversify and be a versatile travel writer.

How can you diversify your travel writing to enhance your bylines and improve your chances of going on press trips?

You can learn more at this link and read the entire post . . .

---
This Week's Featured Post
How Do Travel Writers Cover Travel Costs When Magazines Pay So Little?
Travel writing differs from other types of freelance writing in one very specific way: you need to go out in the field to do your research. It costs money to travel and do this research, and travel can be very expensive. 


Magazines seldom pay the writers' travel expenses. So, how can we cover our travel costs when magazine pay varies so much?

Here are three distinctly different examples and real scenarios of press trips I've taken. In these examples, I've included the money I earned through my assignments, and how my travel expenses were covered. This will give you several ideas about how you can do it, too.

READ THE ARTICLE

---
Upcoming Posts
Please Note: We are taking a Holiday Break from December 13 to January 10,
January 10: Travel Writing Ethics & The Dilemma Of Complimentary Travel


---
PitchTravelWrite.com Success Stories
Tim Cotroneo: My First Yes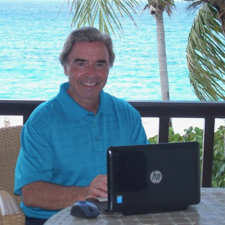 "In 2011, I attended a travel writing workshop in Chicago. Included in the information I received were several travel writing tips provided by a writer named Roy Stevenson. I thought to myself, if I can accomplish half of what this guy has achieved in his short travel writing career, I'll be as happy as a clam," says travel writer Tim Cotroneo.

"After the workshop my wife and I planned a trip to the Turks and Caicos Island of Providenciales. I emailed the golf professional at the island's only 18-hole course in advance of the trip and presented myself as a golf and travel writer. I thought to myself, "I have nothing to lose and everything to gain." On the trip I met with the pro and played the course. 

"During our stay in Providenciales, I noticed a glossy magazine on the coffee table in our hotel room and read it. Upon returning home to Minneapolis, I pitched this magazine a story idea about what I experienced at the golf course when I played there. The editor said yes!  I wrote the story and got paid $300. I was officially a travel writer and have been writing about golf and travel ever since.

My most recent transition is into the luxury travel writing realm. I've stayed at and written about Four Seasons Hotels, St. Regis Resorts, and luxury oceanfront villas. I come from very humble beginnings, so the idea that my wife and I stayed at a five-bedroom villa overlooking the Caribbean Sea for free is something for which I'll be forever grateful."

Here's Tim Cotroneo's exotic travel writing journey so far.

READ TIM'S STORY
---
Pitch Travel Write: Most Requested Links About Press Trips
Once you've established your reputation as a prolific travel writer in your region or around the world, and you have a good relationship with several magazine and travel website editors, you'll find a whole new world opening up to you - that of FAM Tours and Press Trips.

With assignments, these trips will provide you with free or low cost travel.

You'll find links to 16 FREE Press Trip articles on this resource page. Each article is packed with tips that I've used to land more than 100 press trips & Fam Tours in 25 countries around the globe.



Link to Press Trip Tips: Resources for Travel Writers


---
Inspirational Travel Quote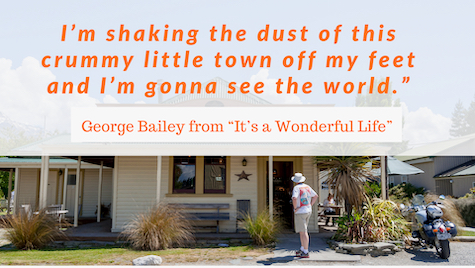 ---
RESOURCES FOR TRAVEL WRITERS
Featured Book : How to Land Press Trips and Fam Tours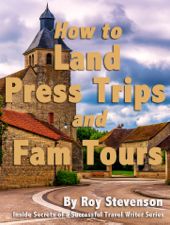 Who doesn't like press trips to exotic and exciting destinations? Since starting my freelance travel writing career, I've been on more than 100 press trips & fam tours in 25 countries. Places like Belgium, Wales, England, France, Germany, New Zealand, Bali, all over the U.S.A., and many other exotic and exciting destinations.

I tell you this not because I'm showing off (well, OK, of course I'm bragging!), but because you too can get regular press trip & fam tour invitations.

Books about travel writing might mention that press trips are available to travel writers, but they fall woefully short when it comes to telling writers how to get press trip invitations. Most veteran travel writers keep this information to themselves.

My manual, How to Land Press Trips and Fam Tours, tells you exactly what you need to do to get invitations to press trips and fam tours, and how to organize self-guided press trips.

Use Promo Code DC5 to get a $5 discount through the end of December.

Learn More and Buy the Book

Don't forget to use promo code DC5 at checkout to get your $5 discount.
---
Group Coaching Mastermind Community
Our first Group Coaching Mastermind Community kicked off in October, 2020, and we've got a global group with members living in Australia, Belgium, Canada, Indonesia and the U.S. We're very excited about this group of writers and our new community! We added new members to our community in January 2021 and they're getting to know the group and participate in writing activities.

If you missed out on the opportunity to join this session, you can get on the waiting list for the next session starting in January 2022:

Learn more and get on the waiting list

---
Live Workshops
People have been asking when our 2022 workshops in New Orleans, Louisiana are scheduled.

Here are the tentative 2022 dates:
June 17-20, 2022, Travel Writing & Photography Retreat
June 22-24, 2022, Marketing Master Class for Travel Writers


We've had lots of interest already. You can sign up for our no-obligation interest list for these workshops and receive our substantial early bird discounts when we open registration:

Get on the 2022 Workshop Interest List
---
Did You Know . . .
Our Complete Marketing Master Class for Travel Writers is ranked #1 on TravelWritersExchange.com's Top Ten Travel Writing Workshops.

You can access the list of the top ten travel writing workshops at the link below:

Travel Writers Exchange workshop list: #1 Marketing Master Class

Online Travel Writing & Marketing Master Class
Now, you can study our Marketing Master Class for Travel Writers online for only a fraction of the price of the live class! We recorded it LIVE in Seattle, for aspiring travel writers who weren't able to attend in person.
Who's it for?

If you're a novice travel writer, or you haven't had much luck selling your articles to print magazines, this Online Travel Writing & Marketing Workshop is for you.
If you weren't able to travel to our Live Master Class, here's the opportunity to attend anyway - without any travel costs and at a substantially reduced cost!
If you work a full-time job and can't get time off to attend the live class – you can still attend on your own schedule after working hours.
If you've wanted to attend our Live Marketing Master Class but can't get your schedule to fit with the dates it's offered – here's your opportunity to attend at your own convenience.
---
At Your Service
Coaching and Consulting
Online Courses
Vietnam 1-1 Retreat & Consulting
Expat Consulting
email: pitchtravelwrite@gmail.com
If you know someone who will enjoy this newsletter,
please forward or sign up
---
PitchTravelWrite.com, is our information-packed website for travel writers. This e-zine, a series of travel writing books and reference guides, coaching programs, and our workshops all work together to give you guidance in this field.

Our aim is to provide you with practical, nitty gritty information to help you gain entry into the travel writing realm and all the enjoyment that comes with it. 




We're thrilled to announce that www.PitchTravelWrite.com is once again on The Write Life's list of 100 BEST WEBSITES FOR WRITERS! 



You can see the entire list by visiting their website - click on the graphic to view the list now.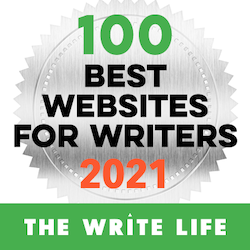 ---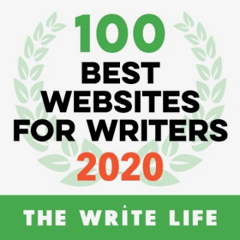 ---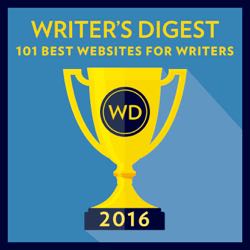 ---
Friend me on Facebook
My Facebook page is about freelance travel writing. I frequently post about:
• links to other well produced travel websites and blogs
• links to my travel articles
• magazine cover stories and back stories
• links to resource pages
• links to coaching and mentoring resources
. . .and plenty of other useful information to get you up to speed



Link to Roy's Personal Facebook page
---


That's all for now. Until next week - just keep pitching! Roy

Roy Stevenson
Pitch Travel Write
www.pitchtravelwrite.com






---