Greetings Fellow Travel Writers!
. . . and WELCOME all new subscribers. Thanks for joining us.


---
2023 Workshop News
We've just returned from a five-day scouting trip to Santa Fe, New Mexico, courtesy of Santa Fe Convention and Visitor's Bureau (CVB). This unique little city is where we're holding our 2023 Travel Writing and Photography Retreat and our 2023 Marketing Master Class for Travel Writers.

We're finalizing dates with a hotel to host our workshops in May or June.


Santa Fe is an outstanding place for a destination workshop! We had so much fun looking around this past week. This beautiful city of 83,000 punches well above its weight for tourist attractions. It has great restaurants, fascinating history and culture, museums, creative art galleries, enticing boutique shops, and other interesting attractions to keep travel journalists entertained for a solid week. Best of all, it's easily walkable!
The Santa Fe CVB is giving our travel writing workshop attendees a VIP Tourist Pass to explore the city and find story ideas. This means you'll get complimentary entry to …
Georgia O'Keefe Museum
Meow Wolf (Disneyland with a twist, immersive and interactive entertainment arts experience)
Museum of International Folk Art
Museum of Indian Arts and Culture
Museum of Spanish Colonial Art
Museum of Contemporary Indian Arts
New Mexico History Museum
New Mexico Museum of Art
New Mexico Military Museum
New Mexico Capitol
Palace of the Governors
Santa Fe Botanical Gardens
Cathedrals, Basilicas and Chapels
If you want to learn the writing and selling tips, techniques, and craft to become a successful freelance travel writer — and spend some time exploring Santa Fe — sign up for our workshops.

Here's the link to our no-obligation interest list:

TRAVEL WRITING WORKSHOPS 2023 INTEREST LIST

---
Roy's End of Year Travel Report
After arriving in Madrid in mid-December, 2021, we proceeded to spend the first five months of 2022 in Lisbon and Porto, Portugal; and Zagreb, Dubrovnik, and Split, Croatia.

We loved every minute of our time in these stunning and friendly countries. And we discovered it's possible to do extended stays in Europe for very reasonable prices — if you plan it well and visit the right places.

Here are a few of our European highlights:
The city of Lisbon, population 545,000, is not a sprawling metropolis and is eminently walkable. We loved the town's constant flow of trams, sputtering tuk-tuks, efficient metro underground, and excellent bus system.

Sights here included the ever-visible Castelo de Sao Jorge (Castle of St. George) that overlooks the city from wherever you are. We also explored the Baixa downtown section including Comercio Square, the beautiful Arch of Augusta, Rossio Square with its flowers, fountains, and Dona Maria National Theater in the background, and the adjacent Figueira Square.

Miradouro Viewpoint, near the castle, offers an excellent vista over the city's red-tiled roofs, cathedrals and bell towers, and the harbor. Many of the buildings are clad in decorative tiles, providing color splashes around every corner.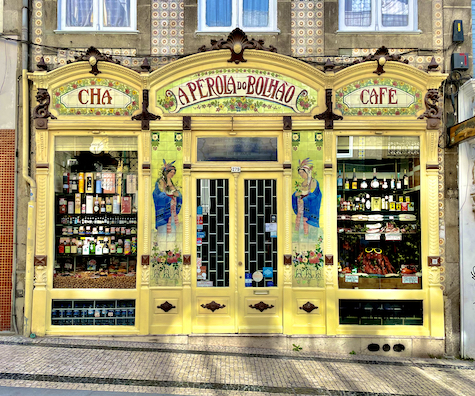 Porto far exceeded our expectations as a tourist destination. We loved the unexpected attractions and discoveries, large and small, around every corner.

The people in this medium-size city of 232,000 are friendly, kind and helpful. The food, outstanding.

Porto highlights included The Church of Sao Francisco, located in Porto's historical quarter. We were dazzled with the Church's elaborate baroque adornments of gilded wood carvings, dating from the 17th and 18th centuries.

Our afternoon teas at the 120-year-old art deco Majestic Café were highly enjoyable. If you enjoy bright colors on stained glass windows, the Museu do Vitral — Stained Glass Museum — is a must.

Beautifully crafted Art Nouveau store front facades are frequently seen, fronting jewelry shops, bookstores, boutique clothing shops and restaurants.

Our walking tour through the elegant Bishop's Palace, built during the first half of the 18th century, revealed religious sculptures, tile panels, plush vaulted rooms with goldsmithed pieces, ecclesiastic garments, and liturgical books.

The Museo do Carro Electrico—or Tram Museum—brought back those bygone days when trams were the main mode of transport in cities around the world.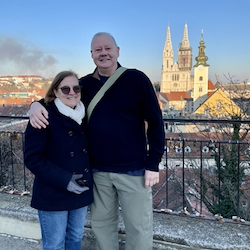 We visited three cities in Croatia — Zagreb, Dubrovnik and Split.

Zagreb was a surprise with far more to do than we realized. Our airBnB was at the bottom of the hill just below the historic area. A block in the other direction was the flower market full of shopping, restaurants, museums, sculptures and lots of hustle.

In Dubrovnik we toured the Archeological Museum and Benedictine monastery on Lokrum Island. We also toured the castle with a Game of Thrones tour, showing us scenes from the TV series and where they were filmed. And we spent most of our days enjoying the castle museums, restaurants and ambiance.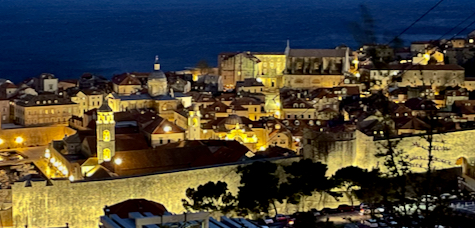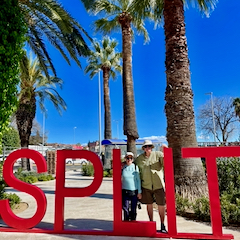 Split was our last stop where we enjoyed Diocletian's Palace and the Old Town's maze of narrow alleyways.

We also toured the Ethnographic Museum, Froggy Museum, and Game of Thrones Museum. We took a day trip by ferry to Hvar. It was springtime on the Adriatic Sea and a relaxing and satisfying end to our time in Europe.

Back in the U.S., we moved back into our Seattle home on June 1st, after exactly 6 years away. In the same month we headed to Charleston, S.C. for our 2022 workshops where we had a great week with eleven excited and exuberant travel writers.

Read our Charleston Workshop Report here . . .



October brought us to Huntingdon, PA for a travel writing assignment at the Swigart Automobile Museum, the oldest automobile museum in the country. The Swigart boasts an amazingly diverse and historic car collection ranging from 1899-1993.

We thoroughly enjoyed our tour! That's me (below) in a gorgeous 1936 Duesenberg.

We also toured the nearby Isett Heritage Museum with its collection of 40,000 memorabilia items.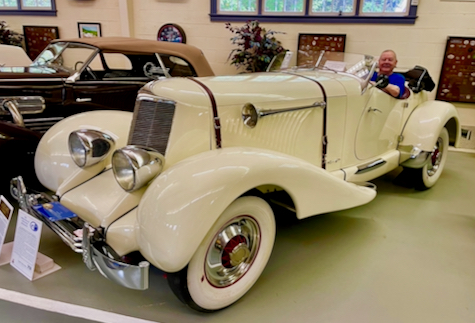 ---
Featured Post
Our Travel Writing Craft Resource Page
Our Travel Writing Resource Page includes information about topics that focus on the most important aspects of your travel writing craft. How you can improve your writing and increase your productivity – and get those articles out to editors.

This portal page has several great articles that will help you take your travel writing to a whole new level.

Link to Travel Writing Craft Resources

---
Upcoming Posts
REMINDER - HOLIDAY BREAK: DEC 15 - JAN 8
Jan 9: Are You Getting Paid for Your Travel Stories?
Jan 16: Writing Exceptional Ledes And Why It Matters To Travel Writers
Jan 23: Creating a Sense of Place in Your Travel Articles

---
Here's Who Joined Us in Charleston SC for Our Travel Writing & Photography Retreat and Our Marketing Master Class For Travel Writers
Kate Dreger . . .
. . . was born in New York, raised in Europe, and makes her home in Oakland, California. An empty nester, she, her husband, and their dog Mina enjoy local exploration as well as more far flung travel at every chance.
From first learning to love food in France and Italy as a kid, and over a decade in the hospitality business in the foodie cities of New York and San Francisco, restaurants are her thing. When she's not seeking new discoveries in the San Francisco Bay Area – whether hole-in-the wall pizzerias, little-known bakeries, or Michelin-starred establishments, she's planning her next trip overseas.
Kate is equally happy chatting up the beverage cart vendor in a tiny mountaintop town as she is discussing the finer points of fine dining service with a celebrated chef. She's a travel expert on Paris, the South of France and Sicily, and will soon add Portugal and Spain to her repertoire.
"The South of France is my happy place. When I awake from a dream, that's always where I've been."

---
Inspirational Travel Quote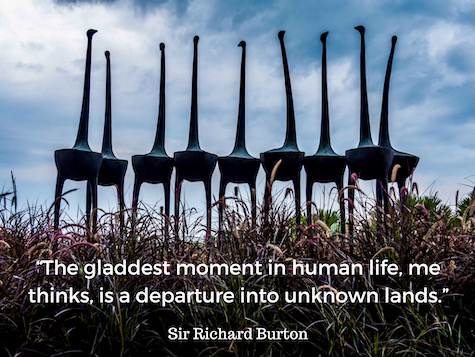 ---
Pitch Travel Write: Most Requested Links About Dreaming Up New Travel Story Ideas
It's getting harder and harder to be a generalist travel writer because you're trying to do what thousands of other generalist travel writers are doing. These days, you have to be really creative to come up with unique story ideas that editors haven't heard before.

It takes some groundwork to become savvy at recognizing and mining gold nugget travel story ideas. A huge factor in getting your story ideas published is the quality of your ideas. While this may seem self-evident, finding an interesting story to pitch is a daunting task for novice freelance writers. 
 


So where, and how, do travel writers start their quest for a salable story?  Here are 6 tips to help you:

Story Ideas that Sell

For novice freelance writers, trying to figure out what story to pitch to an editor is a daunting task. Because of inexperience, you have no frame of reference.  Often, beginners lack confidence in their story ideas. So where do you start?

If you want to boost your bylines, try my winning system.  These seven techniques can be used to constantly generate marketable ideas:

My Winning System for Travel Story Ideas

The beauty of travel writing is that you can write an article about almost every aspect of your travels and find a home for it somewhere. Editors get tired of being pitched the same kind of roundup story. They see it all the time and it's not what they're looking for anymore.  They are looking for new ideas and fresh perspectives.

This page will give you some idea of the types of travel stories you can write and sell:

Travel Stories to Help You Find Your Niche

---
MORE RESOURCES FOR TRAVEL WRITERS
Featured Book of the Month:
How to Land Press Trips and FAM Tours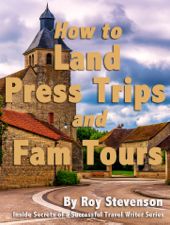 Who doesn't like press trips to exotic and exciting destinations?

Since starting my freelance travel writing career, I've been on more than 200 press trips & Fam tours in over 25 countries. Places like Belgium, Wales, England, France, Germany, New Zealand, Bali, all over the U.S.A., and many other exotic and exciting destinations.

I'm telling you this not to show off but because you too can get regular press trip & fam tour invitations.

Books about travel writing might mention that press trips are available to travel writers, but they fall woefully short when it comes to telling writers how to get press trip invitations. Most veteran travel writers keep this information to themselves.

My manual, How to Land Press Trips and Fam Tours, tells you exactly what you need to do to get invitations to press trips and Fam tours, and how to organize self-guided press trips.

This month only you can get $10 off if you use Promo Code PTDT at checkout. It's a great resource!


---
Latest News on Workshops & eBooks
Travel Writing & Marketing Workshops
We're already planning next year's Travel Writing and Marketing workshops. We'll be holding them in Santa Fe, New Mexico.
Santa Fe is a beautiful city of 83,000 people. It has plenty of good restaurants, art galleries, boutique shops, museums, and other attractions to keep travel journalists entertained for a solid week. We're looking forward to seeing you in Santa Fe!
New eBooks Coming Soon
We're excited to announce that we've finished the draft of our ebook 500 Print Magazines That Want To Publish Your Travel Articles. Rather than revise our current eBook, "100 Print Magazines That Want To Publish Your Travel Articles" we decided to write an entirely new book.
We've tossed out the magazines that have folded since the 2016 edition and added in a whopping 450 NEW magazines (maybe more) to this eBook. Yes, you read that right!
We'll have more details in an upcoming newsletter once we've done the finishing touches.
We're about to publish another eBook to help you get your travel stories published. It's called The Best of Roy's Blogs: Roy's Solutions for Selling More Travel Stories, Writing Better, and Earning More Money.
You need to have a lot of skills to be successful in the freelance travel writing game. In the past fifteen years I've been bombarded with hundreds of email questions about many aspects of travel writing. The blogs you're about to read are my succinct answers to these urgent questions.
These blogs are gathered from my email replies, Facebook posts, LinkedIn posts, blogs, and newsletter editorials. They provide quality solutions in summary form to the myriad challenges travel writers face.
Even better, at the end of each blog I give you the link to a more detailed and comprehensive coverage of each topic so you can continue on to a more in-depth post on our website PitchTravelWrite.com.
Follow the advice dispensed in this eBook and you'll earn more from your travel writing by selling more stories and improving your travel writing.
More information on both eBooks coming soon.
---
Group Coaching Registration is Closed
We'd love to have you in the next session starting in Q2 2023.

If you want to get on our Interest List, follow the link below . . .

Group Coaching Interest List

---
Did You Know . . .
Our Complete Marketing Master Class for Travel Writers is ranked #1 on TravelWritersExchange.com's Top Ten Travel Writing Workshops.

Your next opportunity to attend these classes be in 2023. Our travel writing & marketing workshops are highly informative and a blast, socially.

Our travel writing & marketing workshops are highly informative and a blast, socially.

Get on our interest list for updates:

Travel Writing Workshops 2023 Interest List

You can access the list of the top ten travel writing workshops from Travel Writers Exchange at the link below: Travel Writers Exchange workshop list: #1 Marketing Master Class

---
At Your Service
Coaching and Consulting
Online Courses
If you know someone who will enjoy this newsletter,
please forward or sign up
---
PitchTravelWrite.com, is our information-packed website for travel writers. This e-zine, a series of travel writing books and reference guides, coaching programs, and our workshops all work together to give you guidance in this field.

Our aim is to provide you with practical, nitty gritty information to help you gain entry into the travel writing realm and all the enjoyment that comes with it. 


---
Awards and Accolades
We're thrilled to announce that www.PitchTravelWrite.com is once again on The Write Life's list of 100 BEST WEBSITES FOR WRITERS! 



You can see the entire list by visiting their website - click on the graphic to view the list now.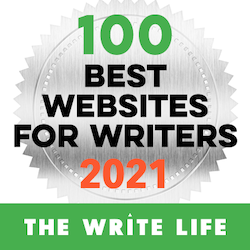 ---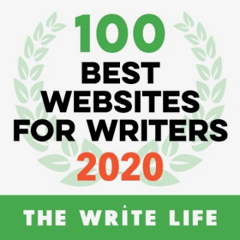 ---
We're proud to announce that our travel writing website has made Writer's Digest Magazine's 2016, 2020, 2021, 2022, and 2023 101 BEST WEBSITES FOR WRITERS.

Writer's Digest Magazine also lists us on their Best Genre/Niche Websites for 2021.

Writer's Digest doesn't bestow these awards lightly. And we're the only travel writing website on their lists!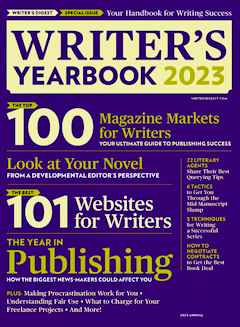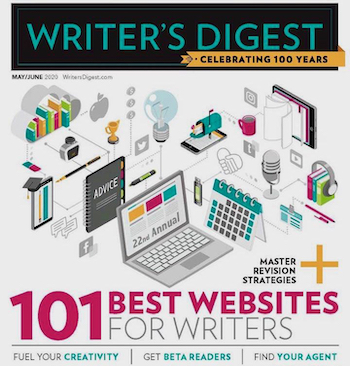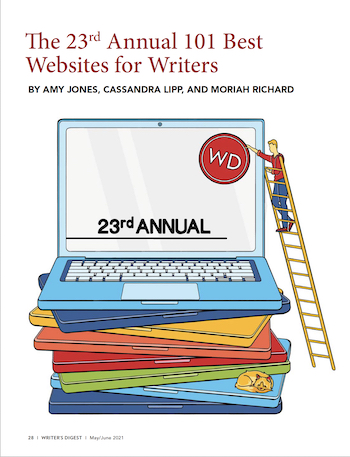 And the accolades for PitchTravelWrite.com just keep pouring in! Our website helps travel writers successfully sell their travel stories. Thank you, Writer's Digest Magazine, for listing us on your "Best Genre/Niche Websites for 2020, 2021 and 2022."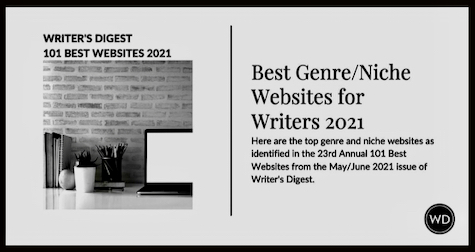 ---
Friend me on Facebook
My Facebook page is about freelance travel writing. I frequently post about:
• links to other well produced travel websites and blogs
• links to my travel articles
• magazine cover stories and back stories
• links to resource pages
• links to coaching and mentoring resources
. . .and plenty of other useful information to get you up to speed



Link to Roy's Personal Facebook page
---


That's all for now. Until next week - just keep pitching! Roy

Roy Stevenson
Pitch Travel Write
www.pitchtravelwrite.com






---