Greetings Fellow Travel Writers!
. . . and WELCOME all new subscribers. Thanks for joining us.



Editorial: Dealing with Boredom? Build a Master Magazine List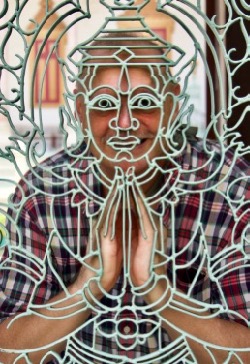 Dealing with the boredom from this temporary coronavirus self-quarantine is hard on travel writers. We love being out in the world! We need to be stimulated by different sights, varied cultures and exotic food.

But it seems we're going to be in self-containment for while. Make the most of your time and do small tasks each day to move your travel writing career forward in a positive direction.

One way to do this is to work on your magazine distribution lists. Magazine lists are your master lists of all your potential sales leads - the print media outlets where you can pitch your stories.

The idea behind a distribution list is to assemble a group of similar magazines that will be good targets for your proposed articles in a particular genre.  You create a list once, then use it again and again each time you have a new story idea for that genre.

Magazine distribution lists are invaluable when doing simultaneous submissions, a technique that will increase your acceptance rate significantly. Every serious travel writer needs these lists - these are your potential buyers.  The more potential buyers on your list, the better.

Here are five ways to beef up your magazine lists:

1. If you don't have a magazine list - start building one. You can build a quick foundation with our eBook 100 Print Magazines. It's a good way to start building your list so you aren't staring at a blank page. Then add additional magazines to the list as you find them.

2. If you already have a list, scroll through it and update it. Have editors changed? Has their contact information changed? Have any of them gone out of business? Clean up your list with up-to-date information.

3. Are there new magazines to be added to your list? Add them along with relevant details, like editor contact details and writers guidelines.

4. Does your list include more than one genre? Separate out the genres to make it easier to find relevant publications. If you're savvy with spreadsheets, you can keep all the magazines in one file and put in a sort field for each genre. That way they're easy to locate when needed.

5. Are you considering writing in a new genre? Start a new list with magazines for that new genre.

Where can you find new magazines to add to your lists?

While you're stuck at home, look for leads on the internet. Subscribe to magazine databases. Use the Writer's Market and other similar reference books. (See most requested links further down this eZine.)

When you have the "all clear" to travel around your neighborhood, visit newsstands & magazine racks. Also, visiting your local library can reap many rewards - and it's free!

While you're cleaning up your magazine lists, time will fly by. And you'll feel better for it in a few months when you need those lists to pitch your new travel stories to editors.

---
This Week's Featured Post
Six Ways to Earn More in Travel Writing by Investing in Yourself
Travel writers are notoriously cheap.  Anyone who works with us knows this.  Destination Marketing Organization (DMO) PR media reps have witnessed our freeloading first hand, on press trips. We're professional moochers and we're definitely not shy about it.

But I'm still constantly surprised when travel writers won't spend relatively small amounts of money for a product or service that will help them get published more frequently, and dramatically increase their future incomes.

But there's something I've noticed about the most successful travel writers:  they don't hesitate to invest in themselves. They're willing to spend a little money in order to make a lot more.

Here are six ways to invest in yourself that are sure to help you earn more in your freelance travel writing business . . .

READ THE ARTICLE


---
GROUP COACHING MASTERMIND
Many of you have asked when we're going to offer group coaching so we've been giving it lots of thought. We're planning to make it affordable, fun, helpful and productive for you. Best of all, you can do it from home if you're in lockdown or quarantine.

Everything will be done online with video training, a community of like-minded writers helping each other, a robust focus on the craft of writing and the art of selling, and lots of other resources at your fingertips.

Our BRAND NEW Group coaching program will be limited to the first 25 registrants. We'll be releasing the final details soon, and they'll go first to the people on our coaching interest list.

Stay tuned – and put your name on the list below . . .

Click here to get on the Group Coaching Interest List

---
Upcoming Posts
April 13: Five Surprisingly Simple Readability Statistics to Improve Your Travel Writing and Blogging
April 20: Selling Your Luxury Travel Stories
April 27: Why Travel Writers Need Business Policies



---
PitchTravelWrite.com Success Stories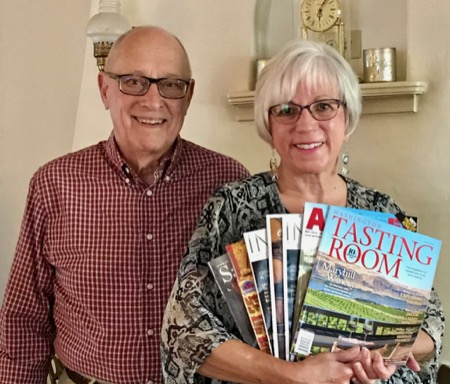 If you read our first travel writing success story, you'll recall that we gained considerable momentum with Roy Stevenson as our coach. We made a strategic decision to extend our coaching contract with Roy – and we're glad we did!

As a result, we've moved up the travel writing totem pole and started getting better paid assignments with print magazines. We leveraged those assignments for two memorable complimentary trips this past year.

Our success story continues.

Here's our travel writing success story for the past 12 months:

Read the article: The Continuing Success Story of Pam & Gary Baker - Part 2


---
Pitch Travel Write: Most Requested Links about Creating Magazine Lists

Travel writers are always asking me to help them prepare magazine distribution lists so they can send out their queries. I'm not surprised that so many travel writers contact me with this request. I get it. Searching for target magazines is perceived as an onerous clerical task and can take many hours. Yet, it's an indispensable step in getting your articles published.

After all, if you can't find magazines to pitch, you're not going to get your stories published.

But I wouldn't be doing you any favors by doing this research for you. If someone else does your work for you, you're not going to learn how to do your own magazine searches. And, this is such a crucial skill for freelance writing success.

You need to put in the time on the Internet, researching Writer's Market, and checking out the magazine racks at your local bookstore.

There are some things you can do to enhance your magazine researching skills. The following articles cover the nuts-and-bolts of creating distribution lists.

This article shows you—step-by-step—how to create your magazine distribution lists, and where to look for them.
How to Build Magazine Distribution Lists

Here's a summary of how to select magazines where you can pitch your stories:
Where to Pitch Travel Stories

You can use magazine vendor websites to find magazines. Here's how:
Finding Travel Magazine Sales Leads on Vendor Websites

Here are six reference books that I use to find new magazine leads:
Finding Magazine Leads: The Best Print References on the Market Today


---
Inspirational Travel Quote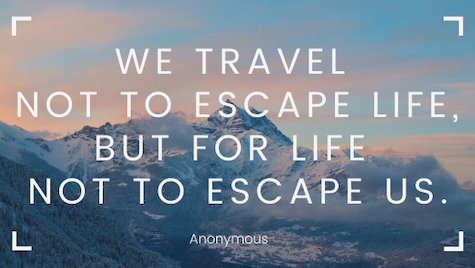 ---
RESOURCES FOR TRAVEL WRITERS
Featured Book of the Month: HOW TO LAND PRESS TRIPS & FAM TOURS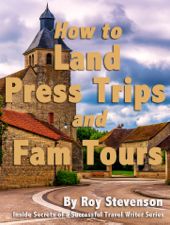 Who doesn't like press trips to exotic and exciting destinations?

In ten years of freelance writing, I've been on more than 100 press trips & fam tours. Places like Belgium, Wales, England, France, Germany, New Zealand, Bali, all over the U.S.A., and to many other exotic and exciting destinations.

You, too, can get regular press trip & fam tour invitations. All of my tips and techniques are in this book.

Books about travel writing might mention that press trips are available to travel writers, but they fall woefully short when it comes to telling writers how to get invitations. Most veteran travel writers keep this information to themselves.

My manual, How to Land Press Trips and Fam Tours, tells you exactly what you need to do to get invitations to press trips and fam tours. It also tells you how to organize self-guided press trips, which are the best kind of all.

Here's what travel blogger Chris Backe(OneWeirdGlobe.com) said about my manual:

"I was extremely impressed with Roy's last book, so reviewing another of his books was a no-brainer. Roy takes a simple, logical approach to getting invited (or getting on the list) by the folks that have the budgets to offer them. Reality checks are aplenty, and he links to several excellent sites or conferences to stay in-the-know. There are also several sample letter templates to borrow from, along with an entire chapter on etiquette (which could easily be titled 'How to ensure this isn't your last fam trip ever!')

At 75 pages long, the only thing it really lacks is fluff. You can breeze through the basics in a single sitting, but actually taking action will be your bigger challenge. The book does everything it can to offer tools and advice, but it's still up to you to follow it."

---
At Your Service
Coaching and Consulting
The Marketing Master Class for Travel Writers Travel Writing & Photography Retreat New Orleans 2020 Online Courses
Vietnam 1-1 Retreat & Consulting
Expat Consulting
email: pitchtravelwrite@gmail.com
If you know someone who will enjoy this newsletter,
please forward or sign up
---
PitchTravelWrite.com, is our information-packed website for travel writers. This e-zine, a series of travel writing books and reference guides, coaching programs, and our workshops all work together to give you guidance in this field.

Our aim is to provide you with practical, nitty gritty information to help you gain entry the travel writing realm and all the enjoyment that comes with it, too.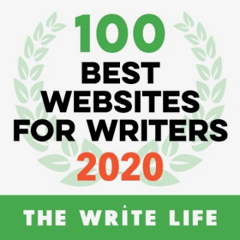 We're thrilled to announce that www.PitchTravelWrite.com is on The Write Life's 2020 list of 100 BEST WEBSITES FOR WRITERS! 



You can see the entire list by visiting their website - click on the graphic to view the list now.



---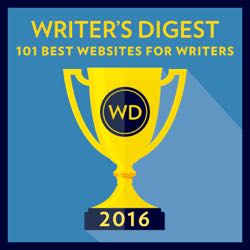 ---
Friend me on Facebook
My Facebook page is about freelance travel writing. I frequently post about:
• travel writing & blogging conferences,
• links to other well produced travel websites and blogs,
• links to my travel articles,
• travel writing themes,
• links to reputable travel writer's groups, associations, and newsletters,
• magazine covers stories and back stories,
• links to resources pages,
• links to travel writing archives,
• links to coaching and mentoring resources,
• and plenty of other useful information to get you up to speed.



Link to Roy's Personal Facebook page
---


That's all for now. Until next week - just keep pitching! Roy

Roy Stevenson
Pitch Travel Write
www.pitchtravelwrite.com






---