Greetings Fellow Travel Writers!
. . . and WELCOME all new subscribers. Thanks for joining us.


---
WHERE WE ARE NOW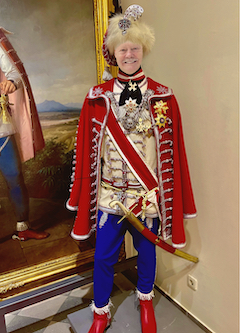 These days, it takes a lot to impress me because I've seen so many museums. After touring more than 1,000 museums in 50 countries, I've seen some creative and informative galleries on a huge variety of topics.

Our visit to the Zagreb City Museum knocked my socks off! I rate it in the Top Ten museums I've visited.

The City Museum is located in an austere looking building - the former Convent of the Poor Clares (1650). Found in the Upper Town (Gradec), this museum walks you through Zagreb's complete history via 45 themed galleries. It paints a concise portrait of the city's politics, churches, history, economics business, town planning, architecture, history of art and literature, entertainment, customs, culture, and everyday life. Talk about all-encompassing!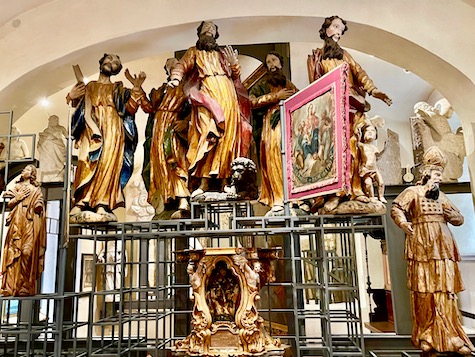 A few days later we toured Mirogoj Cemetery Park, one of Zagreb's most noteworthy landmarks. Situated on the slopes of the Medvednica mountain, Mirogoj is more than a cemetery.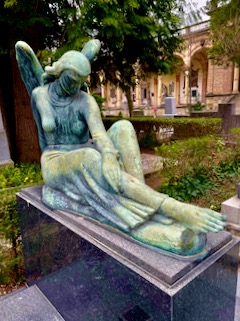 With its majestic arcade topped by a string of cupolas, it looks like a medieval fortress from the outside. However, on the inside it's calm and peaceful and one of Zagreb's most architecturally attractive places.

Considered one of Europe's most beautiful cemeteries, Mirogoj is enormous and decorated in the style of an English park. Created by Herman Bolle, the famous Austrian architect, many people consider it his finest work of art. Our walk through Miragoj Cemetery revealed hundreds of beautiful and poignant examples of funerary sculpture and statuary.

We walk everywhere in this city and finding restaurants is a daily activity. Zagreb's Tkalciceva is undoubtedly our favorite street. It has great historical significance too; built along the course of the former Medvescak creek, the traditional boundary between the ancient settlements of Kaptol & Gradec.

Today it's lined with a plethora of restaurants, cafes, bars, & boutiques for 1000 meters. It's the sort of restaurant row where you let the food choose you, because of its large variety of ethnic cuisine. Food prices range from high-tourist to low-local.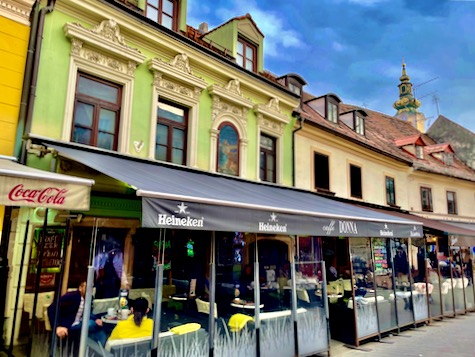 ---
WORKSHOP REGISTRATION IS OPEN!
You can still register for our workshops - we still have a handful of seats remaining.

If you sign up for BOTH workshops -- The Complete Package-- you save $800.

Or, you can save $100 off the regular price of each individual workshops:
June 18-21 - The Travel Writing & Photography Retreat and
June 23-25 - The Marketing Master Class for Travel Writers.


Our Travel Writing Workshops Are The Best ANYWHERE!
Here are eight reasons why you won't find better workshops anywhere else:

1. Roy Walks the Talk

The workshops are taught by prolific international travel writer Roy Stevenson, who has more than 1,000 published articles in 200+ regional, national, and international magazines, newspapers, trade journals, custom publications, specialty magazines, in-flights, on-boards, and online travel magazines.

Few travel writers ever crack the 1,000 article barrier, and even fewer have cracked the 200 publications mark — Roy has done both and will show you how he does it.

2. Proven Coaching Success

Roy has coached more than 100 travel writers to great successes. While working with these writers, he noticed they continually make recurring writing errors.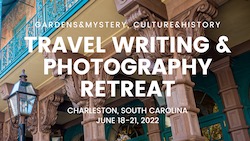 The Travel Writing & Photography Retreat addresses these common mistakes and shows you how to avoid them, while taking your travel writing to publishable levels. Learn more and Register at this link (or click the graphic)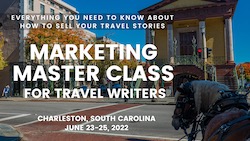 Roy's unique Marketing Master Class curriculum addresses everything related to selling your articles and marketing your work, in detail, with plenty of real-life examples from his experiences. Register at this link (or click graphic)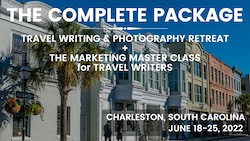 You also have the opportunity to attend both workshops and save a whopping $800 off the regular prices. The Complete Package includes both workshops.
Register here (or click the graphic) for The Complete Package


3. A Proven Track Record With Workshops
We've hosted more than one dozen highly successful travel writing workshops since 2016 in the U.S., Thailand, & Vietnam.

4. In-Depth & Actionable Coursework
Other travel writing workshops gloss over the details, but that's not how we do things. Until now, there's never been a workshop specifically designed to show you how to market and sell your travel stories. Most travel writers struggle with querying and pitching their travel stories. And they have very little idea where to sell them. Our workshops teach you what you need to know to get published.

5. A Well-Published Author
Roy is the author of 11 books on freelance travel writing and has sold thousands of copies of these reference books and guides.

6. Press Trips
Roy has been on more than 100 press trips & Fam tours and dispatched stories from 25 countries in his fifteen-year travel writing career. He's lived in 7 countries: New Zealand, U.S.A, Singapore, Thailand, Belgium, Vietnam, & Fiji.
He'll show you how to parlay your travel writing assignments into free or discounted travel, meals, tours, accommodations, spa treatments, and entry into tourist attractions and museums. You'll save thousands of dollars in travel expenses once you know how to parlay your assignments.

7. Peer Recognition from Respected Organizations
Our website — PitchTravelWrite.com — is listed in Writer's Digest magazine's 2016, 2020, & 2021 "101 Best Websites for Writers" list.
PitchTravelWrite.com is also listed in TheWriteLife.com's 2020 & 2021 "100 Best Websites for Writers"

8. Our free weekly newsletter is THE BEST travel writing newsletter in the biz.


JOIN US in Charleston for the BEST travel writing workshops ANYWHERE


---
Editorial: Seven Habits to Earn More Money
Have you been sending your queries out and receiving . . . dead silence like they went into a black hole?

Are you receiving a constant stream of rejections from editors? 

Half the battle to freelance writing success is simply knowing what is necessary to get your stories published and be paid for them. You can start taking measures to boost your skills and talents. No more black holes. Fewer editor rejections.

We're now into the second quarter of 2022 and no doubt most of your New Year's resolutions for self-improvement have fallen by the wayside. I urge you to consider the fact that the new year is but an arbitrary calendar point in time.

It's never too late to learn about the freelance travel writing trade and put new plans into action. Even if you just change or improve one or two of your writing skills, techniques and habits, you're going to sell more stories.

Here's a great example: most writers I work with have difficulty with spending hours of quality time creating magazine distribution lists to query.

Yes, I know this is an onerous task. Yet, this element of freelance writing is so critical for success that we're doomed to failure if we skip or skimp on it. It's common sense. The more magazines we pitch, the greater the statistical chances we have of editors picking up our stories for their publication.

Perhaps you can spend more time creating your distribution lists this year? Just one small change like this will boost your publication rate, big time!

And, perhaps you could spend less of your valuable effort on time sucks like social media, leaving more time for your writing? 

Here are seven ways I've taken control of my time, increased my article output, became more productive, and ultimately earned more money.
---
This Week's Featured Post
Five Travel Writing Blunders and How to Avoid Them
I receive dozens of emails from writers who make travel writing blunders. They get themselves into some sticky situations. And these mistakes can cost the writer any chance of getting their story published.

The errors aren't random. I see the same mistakes over and over again. Different writers, same mistakes.

Travel writers are energetic. They're constantly on the move and pitching their story ideas. They want to get paid and hope to get some travel comps along the way. But this can be a tricky process, and a lot can go wrong.

The good news is that all these travel writing blunders can easily be avoided.

Here are the five most common mistakes I see. Avoid these errors and your travel-writing trajectory will be faster and steeper. You're also likely to get more stories published.

READ THE ARTICLE

---
Upcoming Posts
April 11: The Secret to Freelance Travel Writing Success
April 18: 7 Reasons Why Travel Bloggers Should Write for Print Media
April 25: My Five-Step Pitching Process From Start to Finish




---
PitchTravelWrite.com Success Stories
Jessica Pickett: A Travel Writer's Success Story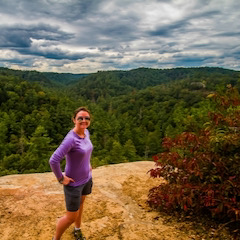 This post will surely inspire you to try your hand at freelance travel writing. It tells Jessica Pickett's story—in her own words—of how she launched her impressive travel writing career.

Hailing from Lake Charles, Louisiana, Jessica's steady ascent through the travel writing ranks is a textbook example of what novice travel writers should be doing to break into this competitive arena. Her trajectory is one that novice writers should aspire to.

Here's Jessica's story . . . 
 "While attending a Travel Writer's Conference in San Diego in 2014, Roy and his wife Linda sat at my table and, to my good fortune, we easily struck up conversation. After chatting with Roy, I immediately purchased his eBooks, even before hearing him speak on stage.

A few short weeks after the conference, I landed my first byline. Bolstered by the knowledge gained from Roy's books and his PitchTravelWrite.com posts, I pitched a well-known regional magazine and blog. This regional blog and magazine where I "started" my travel writing is TexasHillCountry.com 

After answering a "Call for Writers" post (which had been shared over 4,000 times by the time I saw it) I was invited to become a regular monthly contributor . . .

Read the rest of Jessica's remarkable travel writing journey here
---
Pitch Travel Write: Most Requested Links About Preselling Your Travel Stories
A classic novice travel writer's mistake is to write a story and then try to sell it. This strategy inevitably ends in disappointment. It's putting the cart before the horse and it's a waste of your valuable writing time.

Here are three articles to show you how to do it right:

Why You Should Query Your Stories Before You Write Them

Why You Should Presell Your Stories Before Writing Them

7 Beginners Travel Writing Mistakes


---
Inspirational Travel Quote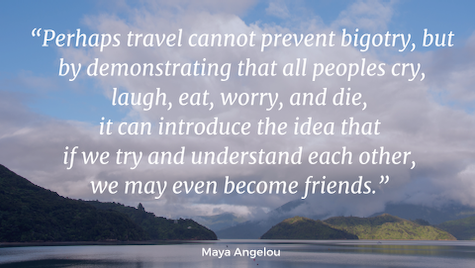 ---
RESOURCES FOR TRAVEL WRITERS
Featured Book : 100 Print Magazines That Want To Publish Your Travel Articles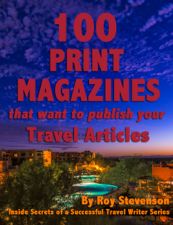 Where do travel writers find magazine leads to pitch and sell their stories? My reference guide, 100 Print Magazines That Want To Publish Your Travel Articles, is a great place to start your search. https://www.pitchtravelwrite.com/print-magazines.html

This compilation is far more specialized than what you'll find in Writer's Market. Compiled over ten years from a wide variety of online sources, field resources and book references, this comprehensive listing includes international publications for the English-speaking market.

If you want to be a successful travel writer and get your articles published in paying print publications, you need to be highly proficient at finding travel magazine leads.

Having a solid list of magazines makes it easier to find assignments that will help get you invited on Press trips.

When you purchase this book in April you can get an additional $5 off when you use Promo code pm5 at checkout

BUY THE BOOK

Note: Don't forget to use promo code pm5 at checkout to get your $5 discount during the month of April.
---
Group Coaching Mastermind Community
Our first Group Coaching Mastermind Community kicked off in October, 2020, and we've got a global group with members living in Australia, Belgium, Canada, Indonesia and the U.S. We're very excited about this group of writers and our new community! We added new members to our community in 2021 and they're getting to know the group and participate in writing activities.

If you missed out on the opportunity to join this session, you can get on the waiting list for the next session starting soon in 2022:

Learn more and get on the waiting list

---
Did You Know . . .
Our Complete Marketing Master Class for Travel Writers is ranked #1 on TravelWritersExchange.com's Top Ten Travel Writing Workshops.

Your next opportunity to attend these classes will be in Charleston, South Carolina in June, 2022. There are still a few open seats in these workshops, so sign up while we have space.

Our travel writing & marketing workshops are highly informative and a blast, socially.

Travel Writing and Photography Retreat

Marketing Master Class for Travel Writers

The Complete Package (both workshops and a BIG discount)

You can access the list of the top ten travel writing workshops from Travel Writers Exchange at the link below: Travel Writers Exchange workshop list: #1 Marketing Master Class

---
At Your Service
Coaching and Consulting
Online Courses
If you know someone who will enjoy this newsletter,
please forward or sign up
---
PitchTravelWrite.com, is our information-packed website for travel writers. This e-zine, a series of travel writing books and reference guides, coaching programs, and our workshops all work together to give you guidance in this field.

Our aim is to provide you with practical, nitty gritty information to help you gain entry into the travel writing realm and all the enjoyment that comes with it. 


---
Awards and Accolades
We're thrilled to announce that www.PitchTravelWrite.com is once again on The Write Life's list of 100 BEST WEBSITES FOR WRITERS! 



You can see the entire list by visiting their website - click on the graphic to view the list now.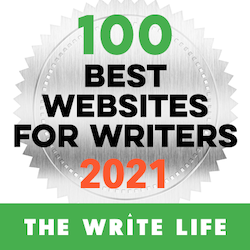 ---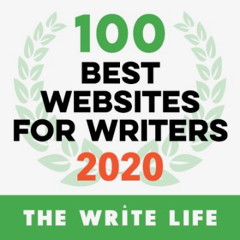 ---
We're proud to announce that our travel writing website has made Writer's Digest Magazine's 2016, 2020, and 2021 101 BEST WEBSITES FOR WRITERS. Writer's Digest Magazine also lists us on their Best Genre/Niche Websites for 2021.

Writer's Digest doesn't bestow these awards lightly. And we're the only travel writing website on their lists!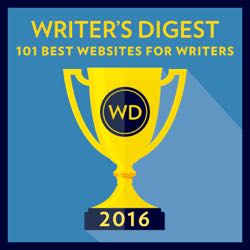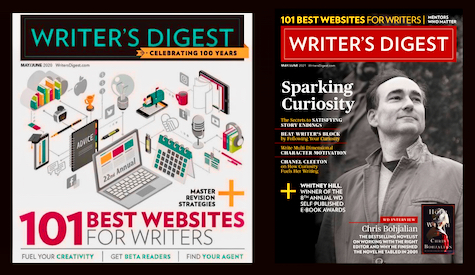 ---
Friend me on Facebook
My Facebook page is about freelance travel writing. I frequently post about:
• links to other well produced travel websites and blogs
• links to my travel articles
• magazine cover stories and back stories
• links to resource pages
• links to coaching and mentoring resources
. . .and plenty of other useful information to get you up to speed



Link to Roy's Personal Facebook page
---


That's all for now. Until next week - just keep pitching! Roy

Roy Stevenson
Pitch Travel Write
www.pitchtravelwrite.com






---