Greetings Fellow Travel Writers!
. . . and WELCOME all new subscribers. Thanks for joining us.


---
Group Coaching for Travel Writers
Registration is OPEN
Are you looking for help launching or re-launching your travel writing career?

Do you want to earn money for your travel stories?

Do you want to get published in print magazines and learn the sales techniques that get results?

Our Group Coaching Program for Travel Writers & Mastermind Community was made for people looking for an enjoyable and affordable way to launch their travel writing career.

This 12-month program, with pre-recorded video sessions, has everything you need to know about travel writing: tips to take your writing to the next level, how to sell your articles successfully, dreaming up story ideas that editors want to buy, writing enticing query letters, and the photography techniques to create photo galleries editors will love. And much more!

All the details are here . . .

If you want to build your freelance writing business successfully and you like learning in a low-pressure supportive environment this program was made for you.

Our group coaching program includes a private Facebook group so you can join in discussions with supportive, like-minded writers — our Mastermind Community.

You can share your goals, frustrations, questions, solutions, and successes. You'll get answers to your questions when you're stuck or confused. And you'll become part of a new group of friends.

Are you ready to launch or re-launch your travel writing career?

Registration is limited to the first 15 people who sign up — act quickly if you want to join this session!
---
Featured Post
Travel Writing Secrets for Success
Every week aspiring writers ask me to share my travel writing secret to success. They want to know the one key that has opened the door to my most notable writing achievements so they will know how to be successful. 

They ask ...

"How have you managed to get so many articles published in such a short time?" 


"How have you managed to get your stories into so many different magazines, in-flights, on-boards, and blogs and websites?"


"How do you get all those press trips and FAM Tours?"




Aspiring writers believe if they know the answers to these questions, they can simply emulate my actions and reap the accompanying perks and rewards. That's logical and works to some extent.



Spoiler alert: there's no single secret to achieving success in any field, including travel writing. But there are a handful of common success traits.

How do you measure up? Read this post to find out . . .

READ THE POST

---
Upcoming Posts
Oct 10: Travel Writing Ethics & The Dilemma Of Complimentary Travel
Oct 17: Why Travel Writers Must Attend Conferences & Workshops
Oct 24: Why You Should—and Shouldn't—Write Travel Articles for Free

---
Here's Who Joined Us in Charleston SC for Our Travel Writing & Photography Retreat and Our Marketing Master Class For Travel Writers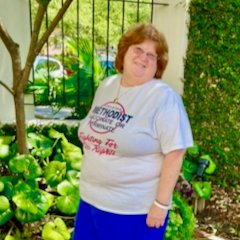 Jill Friedman . . .
. . . grew up in the small fishing village of Madeira Beach, Florida. After a life changing experience sailing the world on tall ships in high school she decided to become a ship captain. Imagine it: sail around the world and get paid for it!
At 16, Jill moved to Texas to attend Brazosport College's Ocean Marine Technology program and started working in the Gulf oilfields as AB (able body seaman) and QMED (qualified member of the engine department).
Year later, after working her way up to earn the Master of Unlimited Tonnage license, she found herself looking for work when the price of oil crashed and there was no work to be found. She decided travel writing was another route to enable her to travel the world.
She started blogging (www.captainjillsjourneys.com) and writing articles for various online and print magazines including Maritime Executive, Brazos Monthly, Travel Awaits and Sidelights. Jill's book Sail Around the World - and Get Paid For It is soon to be self-published on Amazon.
Jill has also attended our travel writing & marketing workshops in Seattle, Washington & Hoi An, Vietnam. We consider Jill our #1 fan!
---
Inspirational Travel Quote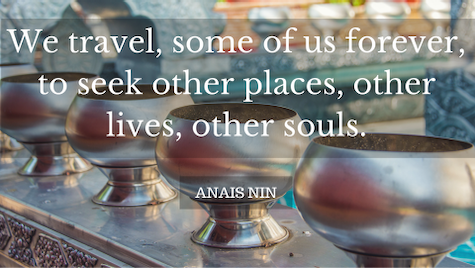 ---
Pitch Travel Write: Most Requested Links to Help You Sell Your Articles
Getting published is the main objective of freelance travel writers. 

Every article you write needs to be published somewhere, so you need solid systems in place to do it quickly, efficiently, and successfully.

After all, if you can't sell your articles, you don't get to write them!

Here's the link to our entire suite of articles on getting your stories published. It's a gold mine of information. And, it's free!

Go to the "Getting Published" Resource Page


---
MORE RESOURCES FOR TRAVEL WRITERS
Featured Book of the Month:
How To Break Into The Luxury Travel Writing Market: A Handbook For Travel Writers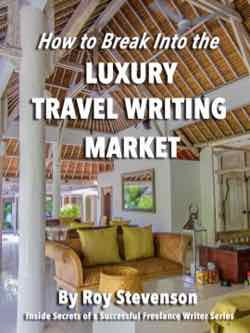 How To Break Into The Luxury Travel Writing Market: A Handbook For Travel Writers
Would you like to stay at luxury resorts, villas, and lodges—for free?
How about being treated like royalty in high-end resorts?
Would you enjoy personalized tours with your own guide and driver?
Does being pampered with lavish treatments in some of the world's most beautiful spas sound good to you?
Would you enjoy eating at some of the finest restaurants in the world—for free?
Wine tasting at some of the world's most gorgeous boutique wineries?
My 12-chapter, 130-page manual will walk you, step-by-step, through the luxury travel writing process. You'll learn how to get luxury travel assignments and leverage them to land luxury travel trips.
I've used these techniques to land assignments at dozens of the finest luxury resorts and spas in the world.
This manual contains an up-to-date list of 150+ print magazines and travel websites that publish luxury travel articles. It's the most comprehensive list of luxury magazine outlets you'll find ANYWHERE. Having immediate access to these lists alone is worth the price of the eBook, saving you hundreds of hours of research.
Save $5 this month when you use Promo Code: OL5

BUY THE BOOK


---
Latest News on Workshops & eBooks
Travel Writing & Marketing Workshops
We're already planning next year's Travel Writing and Marketing workshops. We'll hold them in Santa Fe, New Mexico.
Santa Fe is a beautiful small city of 83,000. It has enough good restaurants, art galleries, boutique shops, museums, and other attractions to keep travel journalists entertained for a solid week. We're already looking forward to seeing you in Santa Fe!
New eBooks Coming Soon
We're excited to announce that we've finished the draft of our ebook "500 Print Magazines That Want To Publish Your Travel Articles." Rather than revise our current eBook, "100 Print Magazines That Want To Publish Your Travel Articles" we decided it needed a complete overhaul.
We've tossed out the magazines that have folded since the 2016 edition and added in a whopping 450 NEW magazines to this eBook. Yes, you read that right!
We'll have more details in an upcoming newsletter once we've done the finishing touches.
We're about to publish another eBook to help you get your travel stories published. It's called The Best of Roy's Blogs: Roy's Solutions for Selling More Travel Stories, Writing Better, and Earning More Money.
You need to have a lot of skills to be successful in the freelance travel writing game. In the past fifteen years I've been bombarded with hundreds of email questions about many aspects of travel writing. The blogs you're about to read are my succinct answers to these urgent questions.
These blogs are gathered from my email replies, Facebook posts, LinkedIn posts, blogs, and newsletter editorials. They provide quality solutions in summary form to the myriad challenges travel writers face.
Even better, at the end of each blog I give you the link to a more detailed and comprehensive coverage of each topic so you can continue on to a more in-depth post on our website PitchTravelWrite.com.
Follow the advice dispensed in this eBook and you'll earn more from your travel writing by selling more stories and improving your travel writing.
More information on both eBooks coming soon.
---
Group Coaching Registration is OPEN
Are you ready to join us in the October 2022 session?

You can access all the details below:

Group Coaching Details and Registration

---
Did You Know . . .
Our Complete Marketing Master Class for Travel Writers is ranked #1 on TravelWritersExchange.com's Top Ten Travel Writing Workshops.

Your next opportunity to attend these classes be in 2023. Our travel writing & marketing workshops are highly informative and a blast, socially.

Our travel writing & marketing workshops are highly informative and a blast, socially.

Get on our interest list for updates:

Travel Writing Workshops 2023 Interest List

You can access the list of the top ten travel writing workshops from Travel Writers Exchange at the link below: Travel Writers Exchange workshop list: #1 Marketing Master Class

---
At Your Service
Coaching and Consulting
Online Courses
If you know someone who will enjoy this newsletter,
please forward or sign up
---
PitchTravelWrite.com, is our information-packed website for travel writers. This e-zine, a series of travel writing books and reference guides, coaching programs, and our workshops all work together to give you guidance in this field.

Our aim is to provide you with practical, nitty gritty information to help you gain entry into the travel writing realm and all the enjoyment that comes with it. 


---
Awards and Accolades
We're thrilled to announce that www.PitchTravelWrite.com is once again on The Write Life's list of 100 BEST WEBSITES FOR WRITERS! 



You can see the entire list by visiting their website - click on the graphic to view the list now.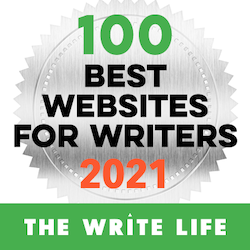 ---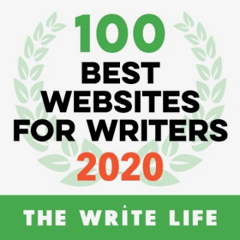 ---
We're proud to announce that our travel writing website has made Writer's Digest Magazine's 2016, 2020, 2021 and 2022 101 BEST WEBSITES FOR WRITERS. Writer's Digest Magazine also lists us on their Best Genre/Niche Websites for 2021.

Writer's Digest doesn't bestow these awards lightly. And we're the only travel writing website on their lists!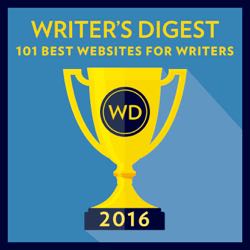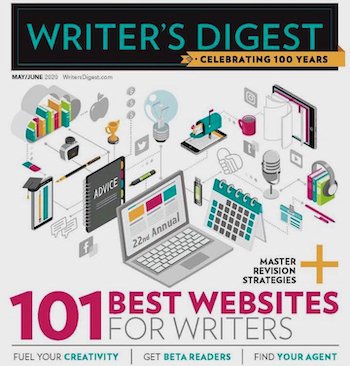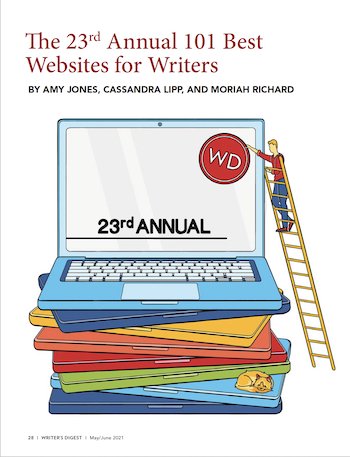 And the accolades for PitchTravelWrite.com just keep pouring in! Our website helps travel writers successfully sell their travel stories. Thank you, Writer's Digest Magazine, for listing us on your "Best Genre/Niche Websites for 2020, 2021 and 2022."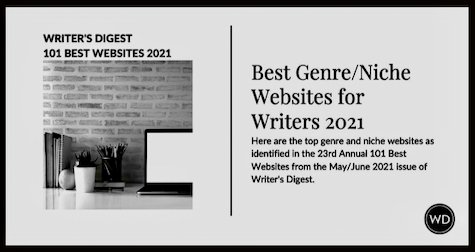 ---
Friend me on Facebook
My Facebook page is about freelance travel writing. I frequently post about:
• links to other well produced travel websites and blogs
• links to my travel articles
• magazine cover stories and back stories
• links to resource pages
• links to coaching and mentoring resources
. . .and plenty of other useful information to get you up to speed



Link to Roy's Personal Facebook page
---


That's all for now. Until next week - just keep pitching! Roy

Roy Stevenson
Pitch Travel Write
www.pitchtravelwrite.com






---