Greetings Fellow Travel Writers!
. . . and WELCOME all new subscribers. Thanks for joining us.


---
Vietnam Update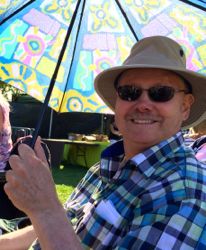 It's raining again here in Da Nang, Vietnam. Actually, it's pouring!

As I write this, tropical Storm Linfa is serving up wind and heavy rain. Apparently there's more on the way with 6 storms hovering further off the coast, just waiting for their opportunity.

We've already had about 6 days of heavy rain and we're expecting at least another 10 days.

What's life like with torrential rains? It's kind of like lockdown, except we can venture out with rain jackets and umbrellas to buy food, have a coffee or eat in a restaurant. We don't go out for many other reasons - it's easier to stay in.


It doesn't bother us - life in Seattle taught us to ignore rainy days and grey skies. This photo of Roy is from a sunny summer day in Seattle. (Seattlites don't use umbrellas for rain.)
The good news is the temperature has dropped and we're no longer feeling the heat. But it's not cold, either - so getting wet isn't miserable.
While we're stuck indoors, we're getting lots of work done. It's fun having our new Group Coaching Mastermind Community live and active. We've got eighteen travel writers participating from all over the world - Australia, Canada, Belgium, Vietnam and several states across the United States.
We're still getting to know each other and this week we're learning to "Writing Compelling Beginnings for Your Travel Stories" - a training module about writing ledes. We're off to a good start and looking forward to spending the next 12 months with this energetic and enthusiastic group of writers.
If you want to get into this Mastermind Community when we open the next Group Coaching session, add your name to our interest list here.

And finally, happy Thanksgiving to all of our Canadian friends. We hope you have a pleasant holiday.
---
Editorial: What Kind of Travel Stories Do You Write?
It's helpful to know what travel mode your stories fit into because it determines what types of magazines you're going to pitch. Here's one way to segment the type of stories you write so you can decide where to pitch them:

Tourism Travel Writers

For travel writers, sometimes operating in tourist mode is necessary. If you're exhausted and jet lagged and just want to lounge around an upscale resort all day, or spend the day taking a hop-on-hop-off bus tour, you're a "tourist writer". 

Tourist writers are content to relax in spas, or sit back on guided tours and take in the sights. I've written many of these go-with-the-flow tourist travel stories gleaned from luxury resorts, lodges, and spas, or guided tours, and they've sold.

Typical tourist stories are roundup articles or Top Ten "listicles", and they're often published on travel blogs and luxury travel websites.

Cultural Travel Writers

If you love exploring & immersing yourself in the local food and culture, then you're more of a "cultural travel writer". Cultural travelers seek out new experiences at every opportunity.

Cultural articles go beyond describing the tourist attractions at a given destination and get us more engaged with the local populations and activities.

I've written plenty of articles from this perspective, and they've also sold well. These travel stories are published in print regional and national travel and lifestyle magazines, and top shelf glossies and in-flights.

Adventure Travel Writers

And then there are the "adventure writers". They're the Indiana Jones types that seek out rough, rugged and inhospitable places and undergo all sorts of hardships to get there.

I have plenty of adventure writing friends. Adventurers tell exciting stories.

For example, one Australian couple I know has been kidnapped by rebels at gunpoint and witnessed an authentic witch doctor's ritual on their adventures. They've also slept on the median strip of a road between the borders of two third world countries.

At the extreme edge of travel writing, adventurers think, "Who needs air conditioning and luxury spas? I'd rather sleep on the bamboo floor of a Borneo longhouse, or in a stretcher hanging over the side of the Eiger in sub-zero temperatures." Of course, to be an adventurer you don't quite have to go to these extremes.

You'll find adventure stories in magazines like Outside, Men's Adventure, Alpinist, Backcountry, Outdoor Life, Maxim, Go, Backpacker, and many others.

—-
Most travel writers enjoy trying out a variety of travel experiences. If you want to sell your stories to a wide variety of magazines, versatility is key. Flipping between tourist, traveler, and adventurer modes will give you that flexibility.

---
This Week's Featured Post
Travel Print Media is Growing
Uninformed travel writing website "experts" have recently claimed that print media is "no longer relevant", citing the demise of a few print magazines.

Now, I don't know where these "experts" got their data from, but they sure got it wrong!

During the Covid-19 pandemic, most U.S. travel magazines — and print publications generally — have actually experienced a significant subscription increase, not a decline. In fact, the total audience on all platforms across magazine brands was up 9% from June 2019 to June 2020.

And this is not just a U.S. phenomenon. In the U.K, Bauer Media reports a 70% increase in subscriptions this year with huge weekly sales, and Hearst's subscribers were already up 100% by March, 2020.

Read the rest of this special report to see some mind blowing data about how print media is experiencing a resurgence - and how this creates massive new opportunities for you!

Read this article to learn more about how the corona virus has caused magazine subscriptions to boom . . .

READ THE ARTICLE


---
Upcoming Posts
Oct 19: The Best Way to Sell Your Articles Without a Query Letter
Oct 26: Special Report: Are Travel Blogs and Websites Becoming Irrelevant?
Nov 2: Five Ways to Sell Your Travel Articles More Successfully




---
PitchTravelWrite.com Success Stories
Chuck Warren's Exciting Freelance Writing Journey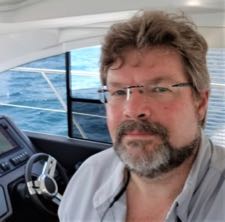 Breaking into freelance magazine writing is something many people aspire to do but never quite figure out.

Here's how Chuck Warren used his knowledge and experience in the boating industry and made it look easy.

It's an inspirational read for anyone thinking about entering the competitive field of freelance magazine writing.

"My travel writing journey over the past two and a half years has been nothing short of incredible and I'm trying very hard to continue moving forward.

Here's my story on how I made the transition from unpublished wannabe to regular freelance contributor . . .

READ CHUCK WARREN'S STORY


---
Pitch Travel Write: Most Requested Links about Preselling Your Articles

A classic novice travel writing mistake is to write a story and then try to sell it. This is a backward approach and it's a waste of your valuable writing time. Inevitably, it ends in disappointment.

Here are three articles about why you should always sell your stories before you write them . . .

Pitch Before You Write: Five Tips for Your Sales Pitch

How to Presell Your Travel Stories

Seven Travel Writing Mistakes and How to Avoid Them


---
Inspirational Travel Quote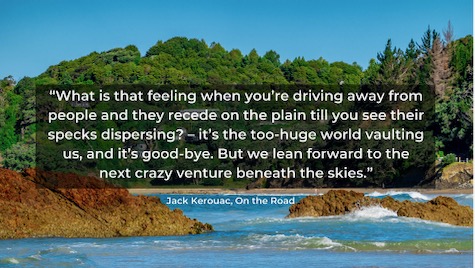 ---
RESOURCES FOR TRAVEL WRITERS
Featured Book: THE COMPLETE GUIDE TO QUERY LETTERS for TRAVEL WRITERS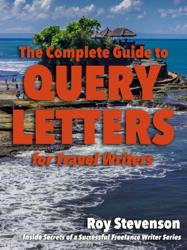 Our best-selling eBook, The Complete Guide To Query Letters For Travel Writers, shows you everything you need to know about crafting compelling query letters to sell your travel articles to magazine editors.

Well-written query letters convince magazine editors that you have an exciting travel story their readers will absolutely love.

In ten years of travel writing I've had more than 1,000 stories published in 200 magazines, journals, newspapers, in-flights, on-boards, specialty magazines, and travel websites – and they all started with a query letter. 

I know how to write killer query letters that work, and I wrote this eBook to show you how to do it.

This is different from all other query letter books because you get 20 sample query letters that worked for me. These are actual query letters I used successfully to get articles published in print magazines.

Each sample query letter comes with a clear explanation of the key things that sold the idea successfully. And you can use my samples to create a template for your own query letters, using the same words and layout.


---
Group Coaching Mastermind Community
Our Group Coaching Mastermind Community kicked off on October 1st and we've got a global group with members living in Australia, Belgium, Canada, Vietnam and the U.S. We're very excited about this group of writers and our new community!

If you missed out on the opportunity to join this session, you can get on our no-obligation interest list for the next session.

Be among the first to hear when we re-open registration in early 2021. Learn more about what's included and sign up for the interest list here . . .


Group Coaching Mastermind Community Interest List

---
Live Workshops
People have been asking when our 2021 workshops in New Orleans, Louisiana are scheduled.

Here are the 2021 dates:
June 3-6, 2021, Travel Writing & Photography Retreat
June 8-10, 2021, Marketing Master Class for Travel Writers


We've had lots of interest already. You can sign up for our no-obligation interest list for these workshops and receive our substantial early bird discounts when we open registration:

GET ON THE 2021 LIVE WORKSHOP NO-OBLIGATION INTEREST LIST HERE
---
Did You Know . . .
Our Complete Marketing Master Class for Travel Writers is ranked #1 on TravelWritersExchange.com's Top Ten Travel Writing Workshops.

You can access the list of the top ten travel writing workshops at the link below . . .

Travel Writers Exchange workshop list: #1 Marketing Master Class
---
At Your Service
Coaching and Consulting
Online Courses
Vietnam 1-1 Retreat & Consulting
Expat Consulting
email: pitchtravelwrite@gmail.com
If you know someone who will enjoy this newsletter,
please forward or sign up
---
PitchTravelWrite.com, is our information-packed website for travel writers. This e-zine, a series of travel writing books and reference guides, coaching programs, and our workshops all work together to give you guidance in this field.

Our aim is to provide you with practical, nitty gritty information to help you gain entry into the travel writing realm and all the enjoyment that comes with it. 




We're thrilled to announce that www.PitchTravelWrite.com is on The Write Life's 2020 list of 100 BEST WEBSITES FOR WRITERS! 



You can see the entire list by visiting their website - click on the graphic to view the list now.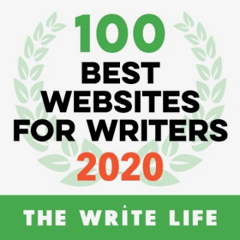 ---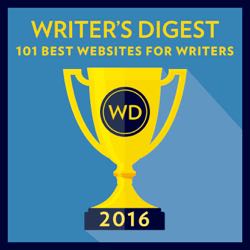 ---
Friend me on Facebook
My Facebook page is about freelance travel writing. I frequently post about:
• links to other well produced travel websites and blogs
• links to my travel articles
• magazine cover stories and back stories
• links to resource pages
• links to coaching and mentoring resources
. . .and plenty of other useful information to get you up to speed



Link to Roy's Personal Facebook page
---


That's all for now. Until next week - just keep pitching! Roy

Roy Stevenson
Pitch Travel Write
www.pitchtravelwrite.com






---