Greetings Fellow Travel Writers!
. . . and WELCOME all new subscribers. Thanks for joining us.


---
Editorial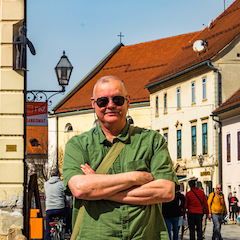 We've just emerged from a long, cold, wet Seattle winter and have been instantly thrust into summertime temperatures. We can't complain and we're glad to see sunshine and feel warm temperatures again. Spending time at home after six years of traveling has given us a chance to catch our breath and plan our next travels.

I'm also thrilled to have a press pass to the upcoming Seattle International Film Festival that starts May 18. My press pass allows me free entry to any of the 264 films from 74 countries — but I won't watch them all. My writing assignment requires I focus on horror, thriller and science fiction genres, although I can watch any additional films that interest me. There are 30 North American premieres and 23 world premieres so it's an exciting festival. Just another freelance writing perk!

We're getting back get into the fitness programs we were forced to abandon during the coronavirus lockdowns and due to travel. The last time we belonged to a fitness club was in Danang, where we worked out in a plush, new, facility and practically had the place to ourselves because we exercised mid-morning when everyone else was at work. We found a similar place in our neighborhood here and just need to get signed up. In the meantime, we take long walks every day on one of the many trails available all around Seattle.

Where are we going next? Definitely Ohio (on assignment and to visit Linda's family), Vietnam later this year and New Zealand early next year. San Miguel de Allende, Mexico is also on our radar. We'll keep you posted on our next journeys.

Just a reminder that we've reduced the frequency of this free newsletter from weekly to the first and third Mondays of each month. You'll have less clutter in your inbox and still enjoy our travel writing and marketing tips.

Exciting News About Our Online Class
We're thrilled to announce yet another award for 2023!

Our Online Travel Writing & Marketing Master Class has made Reedsy.com's Best Travel Creative Writing Classes for 2023 list.

There are only 21 travel writing courses on this worldwide list!

Here's the link to the complete list:
Reedsy 2023 Online Writing Classes List



We'll be offering this comprehensive course at a significant discount in July 2023. Watch this newsletter for our special offering.
---
Featured Post
Using Travel Shows To Land Press Trips & Fam Tours: Four Things You Need To Do To Get In The Game
In winter and spring, travel shows pop up across the U.S, for tourists to plan their summer vacations. But travel shows aren't just for tourists. Savvy travel writers attend these shows to research destinations and network with destination marketing organization media reps that can help them.

There's nothing like meeting the media people face-to-face—these are people who can put you on their press trips and FAM tour lists.

This week's featured pitchtravelwrite.com post tells you how to use travel shows to help you land press trips . . .

READ THE POST

---
Upcoming Posts
June 5: Getting Published: Tips and Resources to Help You  Sell Your Articles
June 19: Do You Have These Two Skills to Succeed in Travel Writing?
July 3: Marketing Yourself on the Road

---
Inspirational Travel Quote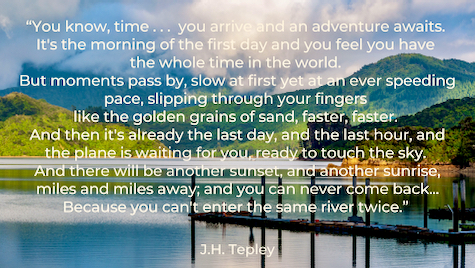 ---
Pitch Travel Write: Most Requested Links About Getting Published
Getting published is the main objective of freelance travel writers. If you can't sell your articles, you don't get to write them.

Every article you write needs to be published somewhere, so you need solid systems in place to do this quickly, efficiently, and successfully.

www.PitchTravelWrite.com presents our free Tips and Resources Portal to help you sell your travel articles.

Here's the link to our entire suite of 30 articles on getting your stories published. It has everything we've ever published about getting travel stories published!

Getting Published Tips and Resource Portal


---
MORE RESOURCES FOR TRAVEL WRITERS
Featured Book: Rock Star Travel Writers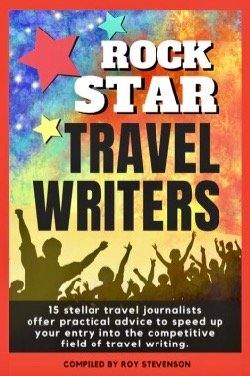 Have you ever wondered how travel writers get their stories published in the top shelf travel magazines?

Our book, Rock Star Travel Writers, reveals—through a series of in-depth interviews—insider tips, tricks, and secrets that 10 leading travel journalists use to land assignments in the most prominent travel glossies, and be paid well for their efforts.

I wish I had this information when I started out on my travel writing journey!

If I'd known, early in my career, what the successful travel writers were doing to get published in top flight magazines, this knowledge would have sped up my entry into this competitive field.

You might ask, What qualifies these contributors to offer expert advice on the art and science of travel writing?

The proof is in their bylines. Read through the (partial) list of their bylines that follows this introduction. Collectively, these writers have had their work published in the world's most prestigious and heavy hitter travel magazines like National Geographic Traveler, AFAR, BBC Travel, Lonely Planet, Condé Nast Traveler, American Express, Robb Report, Business Jet Traveler, Australia & New Zealand Magazine, plus in-flights like American Way, Hemispheres, Delta Sky, and many other notable publications.

The detailed interviews you're about to read get right down to the nitty gritty of travel writing. They tell the personal stories of these writer's journeys and show how they've managed to get their stories published in the world's most treasured travel publications.

For the month of May you can save $5 if you use PROMO CODE RSTW5

BUY THE BOOK
---
Latest News eBooks
New eBooks Coming Soon
We're about to publish another eBook to help you get your travel stories published. It's called The Best of Roy's Blogs: Roy's Solutions for Selling More Travel Stories, Writing Better, and Earning More Money.
You need to have a lot of skills to be successful in the freelance travel writing game. In the past fifteen years I've been bombarded with hundreds of email questions about many aspects of travel writing. The blogs you're about to read are my succinct answers to these urgent questions.
These blogs are gathered from my email replies, Facebook posts, LinkedIn posts, blogs, and newsletter editorials. They provide quality solutions in summary form to the myriad challenges travel writers face.
Even better, at the end of each blog I give you the link to a more detailed and comprehensive coverage of each topic so you can continue on to a more in-depth post on our website PitchTravelWrite.com.
Follow the advice dispensed in this eBook and you'll earn more from your travel writing by selling more stories and improving your travel writing.
We're excited to announce that we've finished the draft of our ebook and our new release date is June 2023: 500 Print Magazines That Want To Publish Your Travel Articles. Rather than revise our current eBook, "100 Print Magazines That Want To Publish Your Travel Articles" we decided to write an entirely new book.
We've tossed out the magazines that have folded since the 2016 edition and added in a whopping 450 NEW magazines (maybe more) to this eBook. Yes, you read that right! We'll let you know next month how to get access to this list.
This compilation is far more specialized for travel writers than what you'll find in Writer's Market. Compiled over fifteen years from a wide variety of online sources, field resources, and book references, this comprehensive list includes international publications for the English-speaking market.
The magazine lists include . . .
General Travel & Lifestyle Magazines
Regional Travel & Lifestyle Magazines
Luxury Travel & Lifestyle Magazines
Travel Magazines about Select Countries
Motorcycle Travel Magazines
Outdoor Magazines
Airline In-Flight Magazines
Cruise Line On-Board Magazines
Hotel In-Room Magazines
Wedding Destination Magazines
Food & Travel Magazines
Family Travel Magazines
RV & Motor Coaching Travel Magazines
Gold Prospecting & Travel
Inns, B&Bs, Victorian Homes
Expat Travel Magazines
Lighthouses
Travel Photography
Canals & Waterways Travel
---
At Your Service
Coaching and Consulting
Online Courses
If you know someone who will enjoy this newsletter,
please forward or sign up
---
PitchTravelWrite.com, is our information-packed website for travel writers. This e-zine, a series of travel writing books and reference guides, coaching programs, and our workshops all work together to give you guidance in this field.

Our aim is to provide you with practical, nitty gritty information to help you gain entry into the travel writing realm and all the enjoyment that comes with it. 


---
Awards and Accolades
We're thrilled to announce that our website, PitchTravelWrite.com has made The Write Life.com's list of 100 BEST WEBSITES FOR WRITERS for 2020 and 2021! 



You can see the entire list by visiting their website - click on the graphic to view the list now.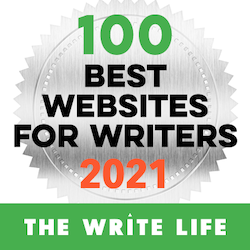 ---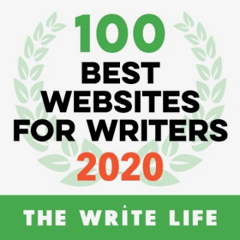 ---
We're proud to announce that our travel writing website, PitchTravelWrite.com has made Writer's Digest Magazine's 2016, 2020, 2021, 2022, and 2023 101 BEST WEBSITES FOR WRITERS.

Writer's Digest doesn't bestow these awards lightly. And we're the only travel writing website on their lists!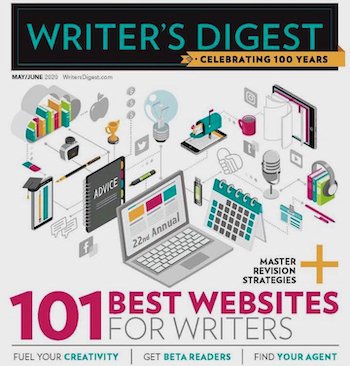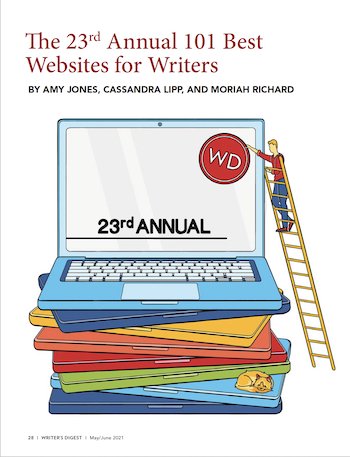 And the accolades for PitchTravelWrite.com just keep pouring in! Our website helps travel writers successfully sell their travel stories.

Thank you, Writer's Digest Magazine for listing us on your "Best Genre/Niche Websites for 2020, 2021 and 2022."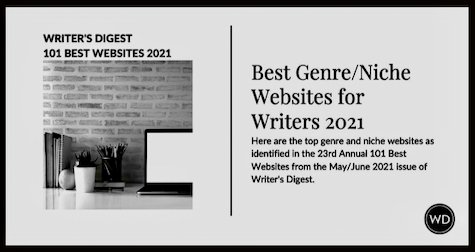 ---
Friend me on Facebook
My Facebook page is about freelance travel writing. I frequently post about:
• links to other well produced travel websites and blogs
• links to my travel articles
• magazine cover stories and back stories
• links to resource pages
• links to coaching and mentoring resources
. . .and plenty of other useful information to get you up to speed



Link to Roy's Personal Facebook page
---


That's all for now. Until next week - just keep pitching! Roy

Roy Stevenson
Pitch Travel Write
www.pitchtravelwrite.com



---