Greetings Fellow Travel Writers!
. . . and WELCOME all new subscribers. Thanks for joining us.


---
Editorial
Our perfect weather here in Seattle continues. With daytime temperatures between 60-75 degrees, low humidity, & cloudless skies, we're enjoying our back garden. The rhododendrons are sadly fading but our summer flowers are blooming -- except for the ones the rabbits and squirrels are eating.

I'm just wrapping up my one-on-one "Pick My Brain" 90-minute coaching sessions with all those travel writers & aspiring writers who signed up. These mentoring consultations were sure popular! With so many people re-launching their travel writing, these 90-minute sessions were customized to meet their specific needs.

This was a diverse age group. The women (plus one guy) who signed up ranged from 28–75 years! I've been answering their questions about dreaming up story ideas; researching their topics; where to find magazines to pitch their stories to; expanding their freelance writing market; selling stories before they visit their destinations; landing complimentary travel assistance; writing effective query letters; and different sales & marketing techniques to sell their travel stories.

We're not sure when we'll be offering our customized coaching service again—perhaps in the New Year 2024. Watch this newsletter later this year for our next round.

As for my own travel writing, I'm excited to be planning two assignments for a classic car magazine in August.

First, I'll be in Canton, Ohio, visiting their Classic Car Museum, then in the small town of Eagles Mere (population 151!) Pennsylvania, touring their renowned classic car museum. These will be my 23rd & 24th assignments for this automobile enthusiasts' publication, starting back in 2011. I'm looking forward to our trips and writing about these excellent museums.

---
Featured Post
Do You Have These Two Skills to Succeed?
There are 2 freelance travel writing skills you must have to succeed. 

Success begins with the ability to sell your stories.  My mantra is "if you can't sell your stories, you don't get to write them."  

And in order to sell your stories, you need to be able to write a publishable piece.

Even if you're the most talented "natural" writer, you face these two major obstacles to getting your travel stories published:

READ THE ARTICLE

---
Upcoming Posts
July 10: Marketing Yourself on the Road
July 24: Introduction to Press Trips for Travel Writers
Aug 7: 10 Ways to Write Like a Seasoned Professional

---
Inspirational Travel Quote
---
Pitch Travel Write: Most Requested Links About Press Trips
Once you've established your reputation as a prolific writer in your region — or around the world — and you have a good relationship with several travel magazine editors, you'll find a whole new world opening up to you - that of Familiarization Tours and Press Trips.

These press trips and FAM Tours will provide you with free or low cost travel if you have assignments.

Our Press Trips Resource Page gives you 16 free, full length articles on how to land these free travel assignments and cushy press trips. They show you, step-by-step, how I've scored more than 200 press trips to 25 countries around the world.

Press Trips Resource Page


---
MORE RESOURCES FOR TRAVEL WRITERS
Featured Book: The Complete Guide to Marketing and Selling Your Travel Articles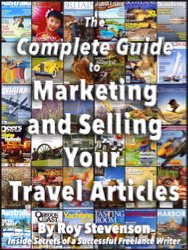 If you can't sell your travel stories, you don't get to write them.

My guide shows you EVERYTHING you need to know about selling your travel articles to paying print media. This manual, The Complete Guide to Marketing and Selling Your Travel Articles tells you how to select saleable story ideas, how to write first class query letters and pitch your ideas the right way. It's my marketing "bible."

This comprehensive manual shows you how to find magazines that will be interested in buying your story, and how you can start selling your travel articles to magazines immediately and reap the fantastic travel benefits, while being paid for your work.

For the month of June save $30 off the regular price of this book if you use discount code: CGMJ30

Here's a review of my marketing book by Trisha Miller, Editor, Travel-Writers-Exchange.com:

"What's the one thing every writer must do to be considered a professional? Get their articles published and get paid for it.

Now I know you're probably thinking there's dozens, maybe many dozens, of books about becoming a professional writer and how to market your work . . .

. . . But I have never known another freelance writer who has accomplished the level of professional success that Mr. Stevenson has in the timeframe in which he's done it. He has sold over 1000 articles to magazines in 8 years. That alone qualifies him to be in a position to educate other writers, and speaks to the validity of his advice.

I'm impressed with the depth and thoroughness of the instructions the author presents, and that he does so in a very logically structured format. While he doesn't try to teach the craft of writing – after all, there are many books and courses available to teach one good writing skills – he does lay out the process from start to finish in such a way that a raw beginner should be well on the way to selling articles in short order.

I really liked that the end of each chapter includes a "Summary and Action Checklist" to keep you focused on productive tasks, and that the book generously includes numerous sample letters and examples from his own experience.

But above all I loved most the fact that Mr. Stevenson is also a gifted editor who understands that in today's short-attention-span world, brevity rules – he doesn't waste words or pages on fluff.

At 157 pages, it's stuffed full of more good advice and strategies than many longer (some much longer) books on the subject of travel writing that I've read."

For the month of June save $30 off the regular price of this book if you use discount code: CGMJ30

BUY THE BOOK

---
Latest News eBooks
New eBooks Coming Soon
We're about to publish another eBook to help you get your travel stories published. It's called The Best of Roy's Blogs: Roy's Solutions for Selling More Travel Stories, Writing Better, and Earning More Money.
You need to have a lot of skills to be successful in the freelance travel writing game. In the past fifteen years I've been bombarded with hundreds of email questions about many aspects of travel writing. The blogs you're about to read are my succinct answers to these urgent questions.
These blogs are gathered from my email replies, Facebook posts, LinkedIn posts, blogs, and newsletter editorials. They provide quality solutions in summary form to the myriad challenges travel writers face.
Even better, at the end of each blog I give you the link to a more detailed and comprehensive coverage of each topic so you can continue on to a more in-depth post on our website PitchTravelWrite.com.
Follow the advice dispensed in this eBook and you'll earn more from your travel writing by selling more stories and improving your travel writing.
We're excited to announce that we've finished the draft of our ebook and our new release date is July 2023: 500 Print Magazines That Want To Publish Your Travel Articles. Rather than revise our current eBook, "100 Print Magazines That Want To Publish Your Travel Articles" we decided to write an entirely new book.
We've tossed out the magazines that have folded since the 2016 edition and added in a whopping 450 NEW magazines (maybe more) to this eBook. Yes, you read that right! We'll let you know next month how to get access to this list.
This compilation is far more specialized for travel writers than what you'll find in Writer's Market. Compiled over fifteen years from a wide variety of online sources, field resources, and book references, this comprehensive list includes international publications for the English-speaking market.
The magazine lists include . . .
General Travel & Lifestyle Magazines
Regional Travel & Lifestyle Magazines
Luxury Travel & Lifestyle Magazines
Travel Magazines about Select Countries
Motorcycle Travel Magazines
Outdoor Magazines
Airline In-Flight Magazines
Cruise Line On-Board Magazines
Hotel In-Room Magazines
Wedding Destination Magazines
Food & Travel Magazines
Family Travel Magazines
RV & Motor Coaching Travel Magazines
Gold Prospecting & Travel
Inns, B&Bs, Victorian Homes
Expat Travel Magazines
Lighthouses
Travel Photography
Canals & Waterways Travel
---
At Your Service
Coaching and Consulting
Online Courses
If you know someone who will enjoy this newsletter,
please forward or sign up
---
PitchTravelWrite.com, is our information-packed website for travel writers. This e-zine, a series of travel writing books and reference guides, coaching programs, and our workshops all work together to give you guidance in this field.

Our aim is to provide you with practical, nitty gritty information to help you gain entry into the travel writing realm and all the enjoyment that comes with it. 


---
Awards and Accolades
We're thrilled to announce that our website, PitchTravelWrite.com has made The Write Life.com's list of 100 BEST WEBSITES FOR WRITERS for 2020 and 2021! 



You can see the entire list by visiting their website - click on the graphic to view the list now.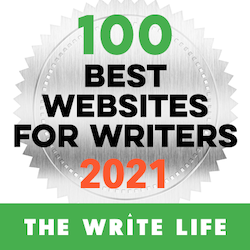 ---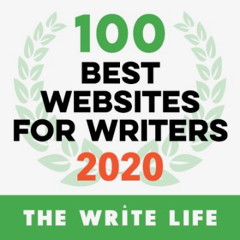 ---
We're proud to announce that our travel writing website, PitchTravelWrite.com has made Writer's Digest Magazine's 2016, 2020, 2021, 2022, and 2023 101 BEST WEBSITES FOR WRITERS.

Writer's Digest doesn't bestow these awards lightly. And we're the only travel writing website on their lists!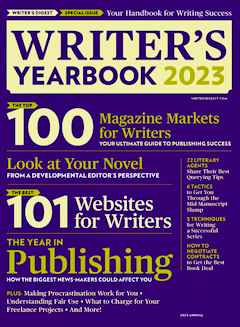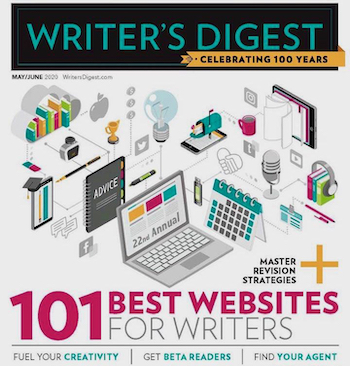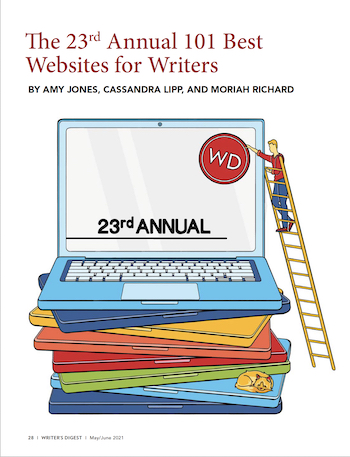 And the accolades for PitchTravelWrite.com just keep pouring in! Our website helps travel writers successfully sell their travel stories.

Thank you, Writer's Digest Magazine for listing us on your "Best Genre/Niche Websites for 2020, 2021 and 2022."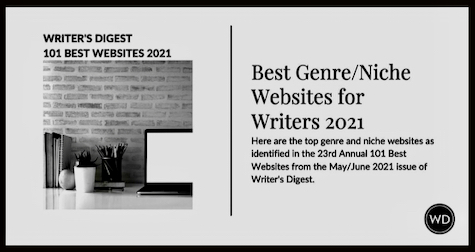 ---
Friend me on Facebook
My Facebook page is about freelance travel writing. I frequently post about:
• links to other well produced travel websites and blogs
• links to my travel articles
• magazine cover stories and back stories
• links to resource pages
• links to coaching and mentoring resources
. . .and plenty of other useful information to get you up to speed



Link to Roy's Personal Facebook page
---


That's all for now. Until next week - just keep pitching! Roy

Roy Stevenson
Pitch Travel Write
www.pitchtravelwrite.com



---