Greetings Fellow Travel Writers!
. . . and WELCOME all new subscribers. Thanks for joining us.


---
2023 Workshop News
Linda & I wish all of you a Happy New Year! We hope 2023 is the year you bring your travel writing goals to fruition.

Last month we took a five-day scouting trip to Santa Fe, New Mexico. We met with the Santa Fe Convention & Visitor's Bureau (CVB) and several potential host hotels. The Fam Tour showed us first-hand what a perfect destination this unique little city is to host our 2023 Travel Writing and Photography Retreat and our 2023 Marketing Master Class for Travel Writers.

We're thrilled to announce that we've found a marvelous upscale hotel to hold our classes and use as a base. We'll be releasing the hotel details and workshop dates in this newsletter over the next couple of weeks just as soon as we get the contract signed and sealed. Stay tuned!


Santa Fe is an outstanding place for a destination workshop! We had so much fun looking around last month. This beautiful city of 83,000 punches well above its weight for tourist attractions. It has great restaurants, fascinating history and culture, museums, creative art galleries, enticing boutique shops, and other interesting attractions to keep travel journalists entertained for a solid week. Best of all, it's easily walkable!
The Santa Fe CVB is giving our travel writing workshop attendees a VIP Tourist Pass to explore the city and find story ideas. This means you'll get complimentary entry to …
Georgia O'Keefe Museum
Meow Wolf (Disneyland with a twist, immersive and interactive entertainment arts experience)
Museum of International Folk Art
Museum of Indian Arts and Culture
Museum of Spanish Colonial Art
Museum of Contemporary Indian Arts
New Mexico History Museum
New Mexico Museum of Art
New Mexico Military Museum
New Mexico Capitol
Palace of the Governors
Santa Fe Botanical Gardens
Cathedrals, Basilicas and Chapels
If you want to learn the writing and selling tips, techniques, and craft to become a successful freelance travel writer — and spend some time exploring Santa Fe — sign up for our workshops.

Here's the link to our no-obligation interest list:

TRAVEL WRITING WORKSHOPS 2023 INTEREST LIST

People on this list get first option to register for our workshops at a hefty discount off the course fees. We anticipate these workshops filling fast because there's a serious demand for high quality travel writing workshops and a backlog that has been pent up for the last 3 years.
---
Featured Post
Are You Getting Paid for Your Travel Stories?
When an editor expresses interest in your story idea, it's time to confirm the payment terms. Three things are important for getting paid: your deadline, the number of words for the article, and the payment terms. Payment terms include how much you will be paid, and when you will get paid.

If the writer's guidelines spell out what the magazine pays, then it's just a matter of confirming these terms with the editor. However, what if the writer's guidelines don't reveal how much the magazine pays? What if there are no writer's guidelines?

Read this post to find out how to handle this delicate situation . . .

READ THE POST

---
Upcoming Posts
Jan 16: Writing Exceptional Ledes And Why It Matters To Travel Writers
Jan 23: Creating a Sense of Place in Your Travel Articles
Jan 30: Nine Questions to Ask Before You Pitch

---
Here's Who Joined Us in Charleston SC for Our Travel Writing & Photography Retreat and Our Marketing Master Class For Travel Writers
Kate Dreger . . .
. . . was born in New York, raised in Europe, and makes her home in Oakland, California. An empty nester, she, her husband, and their dog Mina enjoy local exploration as well as more far flung travel at every chance.
From first learning to love food in France and Italy as a kid, and over a decade in the hospitality business in the foodie cities of New York and San Francisco, restaurants are her thing. When she's not seeking new discoveries in the San Francisco Bay Area – whether hole-in-the wall pizzerias, little-known bakeries, or Michelin-starred establishments, she's planning her next trip overseas.
Kate is equally happy chatting up the beverage cart vendor in a tiny mountaintop town as she is discussing the finer points of fine dining service with a celebrated chef. She's a travel expert on Paris, the South of France and Sicily, and will soon add Portugal and Spain to her repertoire.
"The South of France is my happy place. When I awake from a dream, that's always where I've been."
For a complete list of bios from our 2022 Charleston Workshop participants, follow this link and scroll down . . .

Read our Charleston 2022 Workshop Report here . . .

---
Inspirational Travel Quote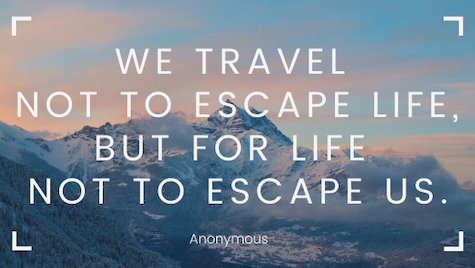 ---
Pitch Travel Write: Most Requested Links About Researching Your Travel Destinations
Most travel story ideas are worthy of publication somewhere. If you spend some quality time researching your destination you can usually find a marketable story idea or two. You just need to do a little work to discover what's so interesting about a place and to clarify your unique story angle.

It takes some experience to know what constitutes a viable travel story.  And deciding whether a story idea is a dog or a shooting star is an important first step in the pitching process. So where, and how, do travel writers start their quest for a salable story? Here are 6 tips to help you.

Over the past couple of years, I've received several desperate requests from novice travel writers, asking me to help them round up some last-minute assignments, so they can request complimentary accommodations, meals, entry to tourist attractions, rounds of golf, fishing trips, boat cruises, and a host of other freebies, at their destinations.

There's only one problem with these requests — they've all been expecting to round up some travel assignments from a few days to a week or two before they leave for their destination! Here's an article I wrote for Travel Writers Exchange about pre-planning and how to do it for the best benefits.

---
MORE RESOURCES FOR TRAVEL WRITERS
Featured Book of the Month:
125 Websites that Want to Publish Your Travel Stories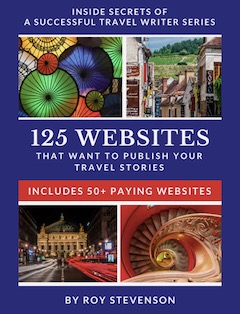 Our updated eBook, 125 Websites that Want to Publish Your Travel Stories, is a red-hot list of quality websites that are eager to publish your travel articles. 
 And, you can make some money while you're boosting your bylines. Our latest book includes more than 50 travel websites that actually PAY their writers!

This reference book for travel writers is one of the most valuable resources you can have in your toolbox. You won't find a list like this anywhere else.


The list of 125 websites - and the advice in this eBook — is your short cut to success. It will accelerate your travel writing career by rapidly enhancing your online presence.

This month only you can get $5 off if you use Promo Code W125 at checkout. That's a 25% discount! It's a great resource everyone should own.

BUY THE BOOK


---
Latest News eBooks
New eBooks Coming Soon
We're about to publish another eBook to help you get your travel stories published. It's called The Best of Roy's Blogs: Roy's Solutions for Selling More Travel Stories, Writing Better, and Earning More Money.
You need to have a lot of skills to be successful in the freelance travel writing game. In the past fifteen years I've been bombarded with hundreds of email questions about many aspects of travel writing. The blogs you're about to read are my succinct answers to these urgent questions.
These blogs are gathered from my email replies, Facebook posts, LinkedIn posts, blogs, and newsletter editorials. They provide quality solutions in summary form to the myriad challenges travel writers face.
Even better, at the end of each blog I give you the link to a more detailed and comprehensive coverage of each topic so you can continue on to a more in-depth post on our website PitchTravelWrite.com.
Follow the advice dispensed in this eBook and you'll earn more from your travel writing by selling more stories and improving your travel writing.
We're excited to announce that we've finished the draft of our ebook 500 Print Magazines That Want To Publish Your Travel Articles. Rather than revise our current eBook, "100 Print Magazines That Want To Publish Your Travel Articles" we decided to write an entirely new book.
We've tossed out the magazines that have folded since the 2016 edition and added in a whopping 450 NEW magazines (maybe more) to this eBook. Yes, you read that right!
This compilation is far more specialized for travel writers than what you'll find in Writer's Market. Compiled over fifteen years from a wide variety of online sources, field resources, and book references, this comprehensive list includes international publications for the English-speaking market.
The magazine lists include . . .
General Travel & Lifestyle Magazines
Regional Travel & Lifestyle Magazines
Luxury Travel & Lifestyle Magazines
Travel Magazines about Select Countries
Motorcycle Travel Magazines
Outdoor Magazines
Airline In-Flight Magazines
Cruise Line On-Board Magazines
Hotel In-Room Magazines
Wedding Destination Magazines
Food & Travel Magazines
Family Travel Magazines
RV & Motor Coaching Travel Magazines
Gold Prospecting & Travel
Inns, B&Bs, Victorian Homes
Expat Travel Magazines
Lighthouses
Travel Photography
Canals & Waterways Travel
Watch this newsletter for release dates soon to be announced.
---
Group Coaching Registration is Closed
We'd love to have you in the next session starting in Q2 2023.

If you want to get on our Interest List, follow the link below . . .

Group Coaching Interest List

---
Did You Know . . .
Our Complete Marketing Master Class for Travel Writers is ranked #1 on TravelWritersExchange.com's Top Ten Travel Writing Workshops.

Your next opportunity to attend these classes be in 2023. Our travel writing & marketing workshops are highly informative and a blast, socially.

Our travel writing & marketing workshops are highly informative and a blast, socially.

Get on our interest list for updates:

Travel Writing Workshops 2023 Interest List

You can access the list of the top ten travel writing workshops from Travel Writers Exchange at the link below: Travel Writers Exchange workshop list: #1 Marketing Master Class

---
At Your Service
Coaching and Consulting
Online Courses
If you know someone who will enjoy this newsletter,
please forward or sign up
---
PitchTravelWrite.com, is our information-packed website for travel writers. This e-zine, a series of travel writing books and reference guides, coaching programs, and our workshops all work together to give you guidance in this field.

Our aim is to provide you with practical, nitty gritty information to help you gain entry into the travel writing realm and all the enjoyment that comes with it. 


---
Awards and Accolades
We're thrilled to announce that www.PitchTravelWrite.com is once again on The Write Life's list of 100 BEST WEBSITES FOR WRITERS! 



You can see the entire list by visiting their website - click on the graphic to view the list now.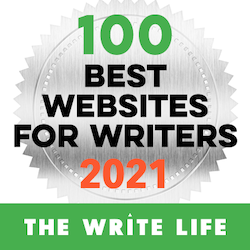 ---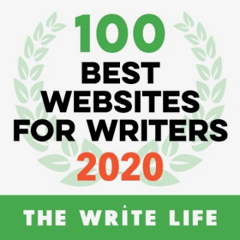 ---
We're proud to announce that our travel writing website has made Writer's Digest Magazine's 2016, 2020, 2021, 2022, and 2023 101 BEST WEBSITES FOR WRITERS.

Writer's Digest Magazine also lists us on their Best Genre/Niche Websites for 2021.

Writer's Digest doesn't bestow these awards lightly. And we're the only travel writing website on their lists!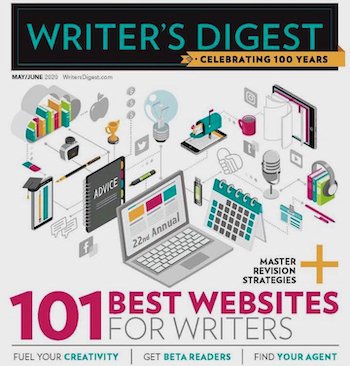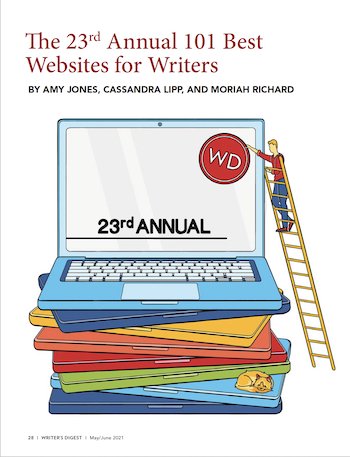 And the accolades for PitchTravelWrite.com just keep pouring in! Our website helps travel writers successfully sell their travel stories. Thank you, Writer's Digest Magazine, for listing us on your "Best Genre/Niche Websites for 2020, 2021 and 2022."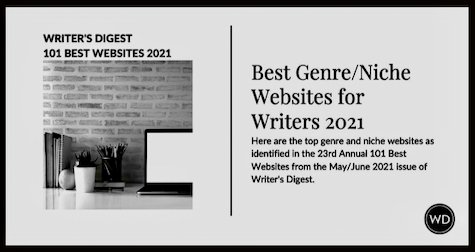 ---
Friend me on Facebook
My Facebook page is about freelance travel writing. I frequently post about:
• links to other well produced travel websites and blogs
• links to my travel articles
• magazine cover stories and back stories
• links to resource pages
• links to coaching and mentoring resources
. . .and plenty of other useful information to get you up to speed



Link to Roy's Personal Facebook page
---


That's all for now. Until next week - just keep pitching! Roy

Roy Stevenson
Pitch Travel Write
www.pitchtravelwrite.com



---