Greetings Fellow Travel Writers!
. . . and WELCOME all new subscribers. Thanks for joining us.


---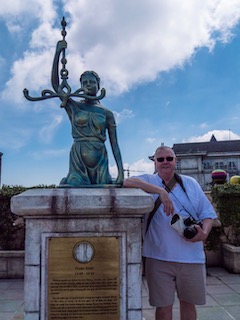 TheWriteLife.com will soon be publishing their annual 100 Best Websites for Writers in 2021 and I'd love to see PitchTravelWrite on this list. We made their 2020 list thanks to the 30+ nominations that our supporters made! We had more nominations than any other website!

We're really proud of the free content we provide on PitchTravelWrite. It's helped thousands of aspiring travel writers break into travel writing and move up the totem pole into higher paying assignments.

If PitchTravelWrite.com has helped you, inspired you, or motivated you as an aspiring or veteran travel writer, please nominate us as one of the best writer's websites.

A Big THANK YOU to everyone who has already nominated us. We really appreciate your support.


If you haven't nominated us yet, here's a link to the nomination page:
TheWriteLife Nominations Page

1. Follow the link & leave your nomination for PitchTravelWrite


2. Scroll to the bottom of the page, make your nomination, and briefly explain why & how PitchTravelWrite has helped you.


3. Remember to mention our URL: www.PitchTravelWrite.com




It will take only two minutes – and will be very much appreciated! 


That's it!

Once again, here's the link to the nominations page: TheWriteLife Nominations Page

---
Holiday Book Sale Coming Soon!
This week we're offering our holiday book sale.

All books in our bookstore will be discounted including our latest eBook, 125 Websites that Want to Publish Your Travel Stories. This NEW eBook includes over fifty paying websites! You can read more about our new book in our "Featured Resources" later in this newsletter.

This is the best time of the year to purchase our books, including our new book, 125 Websites.

Watch your email later this week for our official announcement and the discount code.
---
Editorial: The Biggest Problem With Story Ideas
I've personally coached and mentored more than one hundred travel writers, and part of my job is editing their query letters. After reviewing hundreds of queries, I see one continually recurring error; a blunder that appears in 90% of the queries.

Their story ideas don't focus on one main story angle or theme.

To be effective, the story ideas in your query letters must focus on one narrow aspect of a destination or trip. 

When you're creating your queries it's critical that you concentrate on ONE main angle or story idea — with a laser focus! Avoid deviating from your topic and getting sidetracked. This blunder will cost you countless published stories.

If the story idea in your query letter bounces around between a destination's highlights like a pinball in a pinball machine, don't expect editors to take your query seriously.

Jumping from topic to topic confuses magazine editors. Pitching too many things about a destination leaves editor's heads spinning. They wonder what your story pitch is about. 

If the editors can't see a distinct storyline, it's obvious to them that you don't have a clear story idea. They won't want to get entangled in this mess, so they'll hit "delete" and move on to the next query in their inbox.

Always focus your query on one simple topic and get straight to the point, from beginning to end.

A mistake related to pitching vague story ideas is repeating the same points. You only need to state each main point one time. Don't worry, the editors will "get it."

Once you've made your point, move on to explain why your story will be a good fit for the magazine and why you're the right person to write it.

To summarize: have a clear, focused story idea and present it to the editor concisely, without repetition, and your chances of selling it will increase significantly.
---
This Week's Featured Post
Take This Travel Writing Quiz
This week's post is different from my previous articles. It's a quiz to test your sales & marketing knowledge and skills.

If you like quizzes, you'll love this one. It's about travel writing dilemmas you'll face from time to time.  Each question involves some aspect of selling and marketing your story ideas to editors.

These situations have actually happened to me, they happen to the writers I coach, and it's likely they'll happen to you, too.

There are only five questions, so it won't take much of your time.

TAKE THE QUIZ

In the answer section you'll learn a lot about the marketing strategies that I have used to sell more than 1,000 articles to 200+ regional, national, and international magazines, newspapers, trade journals, custom publications, specialty magazines, in-flights, on-boards, and online travel magazines.

---
Upcoming Posts
Dec 14: Five Errors That Will Keep You From Success
Jan 4, 2021: The Bright Side of Rejection Letters
Jan 11: Our PitchTravelWrite.com Query Letter Resource Page


---
PitchTravelWrite.com Success Stories
Pam and Gary Baker's Continuing Success Story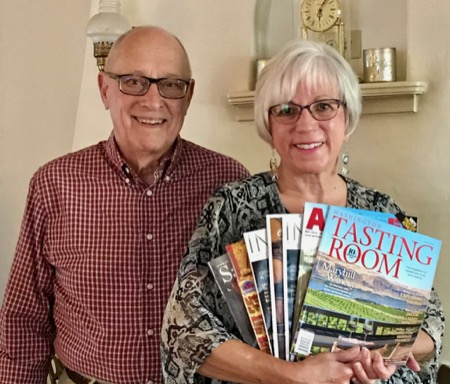 The Baker's have been very successful as a travel writing couple. Here's an update on what their travel writing career has brought them in the past couple of years.

"At Roy's Travel Writing & Marketing Master Class in April 2018, we met Annette Bagley of Bellingham Whatcom County Tourism and discussed our desire to sail on the Schooner Zodiac's Wine and Seafood Cruise in July. She helped us secure a comped trip on that cruise, and she put together an amazing self-guided Fam tour of Whatcom County for us."

"Our four day wine cruise around the San Juan Islands on the Schooner Zodiac was the piece de resistance to our Bellingham trip! We had two stories published from this cruise; one on the Porthole Cruise blog, and one in Destinations Magazine. We have a third story from that trip—a roundup about Whatcom County—to be published later this year."

That's just the beginning. Read the entire story here . . .


---
Pitch Travel Write: Most Requested Links about Building Your Travel Writing Marketing Platform

For the professional 21st century travel writer, a marketing platform is no longer a 'nice-to-have' option — it's become critical. Before the hordes of travel writers and bloggers entered the arena, you could slide by with just a decent story idea and a well-crafted query letter.

Sales and marketing skills have become increasingly important, critical even, to get our stories published in this highly competitive print media field. 

What's a marketing platform and what do you need to do? You'll find all you need to know in these articles. 

You need a marketing platform to stand out from the thousands of other travel writers and bloggers that have taken up the freelance game in the past few years.

Building Your Travel Writing Marketing Platform

Building a Professional Writer's Website

4 Reasons to Get Published Online on Travel Websites

How to Get Testimonials from Editors and CVBs


---
Inspirational Travel Quote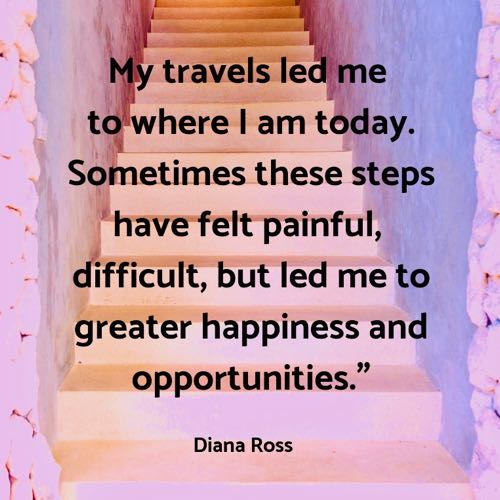 ---
RESOURCES FOR TRAVEL WRITERS
Featured Book: 125 Websites that Want to Publish Your Travel Stories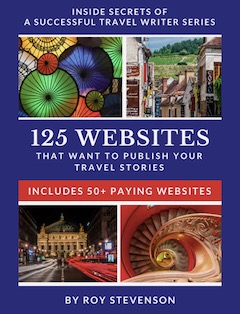 This reference book for travel writers is one of the most valuable resources you can have in your toolbox. You won't find a list like this anywhere else.



Our NEW eBook, 125 Websites that Want to Publish Your Travel Stories, is a red-hot list of quality websites that are eager to publish your travel articles.

And, you can make some money while you're boosting your bylines.

Our book includes more than 50 travel websites that actually PAY their writers!


The list of 125 websites - and the advice in this eBook — is your short cut to success. It will accelerate your travel writing career by rapidly enhancing your online presence.

Five reasons to buy this book:
- To help build your bylines
- To improve your online presence
- To make it easy for editors to find your articles
- Save time and energy with a ready-made list
- Use your online assignments for press trips


What You Get:


- Downloadable pdf file


- Comprehensive list of 125+ quality travel websites including information about the website, the writer's guidelines and my own personal comments about the website owners I've worked with.


- 16-pages of advice including the ins and outs of getting published online, the four reasons why it's important for travel writers to have an online presence, and other advice aimed at writing for travel websites.

Learn more here . . .

Look for our Holiday Book Sale later this week and get a discount on this book!
---
Group Coaching Mastermind Community
Our Group Coaching Mastermind Community kicked off on October 1st and we've got a global group with members living in Australia, Belgium, Canada, Vietnam and the U.S. We're very excited about this group of writers and our new community!

If you missed out on the opportunity to join this session, you can get on our no-obligation interest list for the next session starting in January.

Be among the first to hear when we re-open registration in early 2021. Learn more about what's included and sign up for the interest list here . . .


Group Coaching Mastermind Community Interest List

---
Live Workshops
People have been asking when our 2021 workshops in New Orleans, Louisiana are scheduled.

Here are the 2021 dates:
June 3-6, 2021, Travel Writing & Photography Retreat
June 8-10, 2021, Marketing Master Class for Travel Writers


We've had lots of interest already. You can sign up for our no-obligation interest list for these workshops and receive our substantial early bird discounts when we open registration:

GET ON THE 2021 LIVE WORKSHOP NO-OBLIGATION INTEREST LIST HERE
---
Did You Know . . .
Our Complete Marketing Master Class for Travel Writers is ranked #1 on TravelWritersExchange.com's Top Ten Travel Writing Workshops.

You can access the list of the top ten travel writing workshops at the link below . . .

Travel Writers Exchange workshop list: #1 Marketing Master Class
---
At Your Service
Coaching and Consulting
Online Courses
Vietnam 1-1 Retreat & Consulting
Expat Consulting
email: pitchtravelwrite@gmail.com
If you know someone who will enjoy this newsletter,
please forward or sign up
---
PitchTravelWrite.com, is our information-packed website for travel writers. This e-zine, a series of travel writing books and reference guides, coaching programs, and our workshops all work together to give you guidance in this field.

Our aim is to provide you with practical, nitty gritty information to help you gain entry into the travel writing realm and all the enjoyment that comes with it. 




We're thrilled to announce that www.PitchTravelWrite.com is on The Write Life's 2020 list of 100 BEST WEBSITES FOR WRITERS! 



You can see the entire list by visiting their website - click on the graphic to view the list now.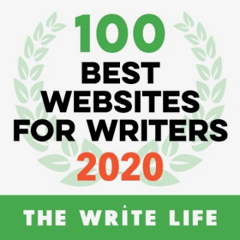 ---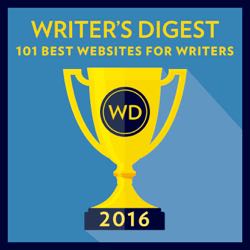 ---
Friend me on Facebook
My Facebook page is about freelance travel writing. I frequently post about:
• links to other well produced travel websites and blogs
• links to my travel articles
• magazine cover stories and back stories
• links to resource pages
• links to coaching and mentoring resources
. . .and plenty of other useful information to get you up to speed



Link to Roy's Personal Facebook page
---


That's all for now. Until next week - just keep pitching! Roy

Roy Stevenson
Pitch Travel Write
www.pitchtravelwrite.com






---