Greetings Fellow Travel Writers!
. . . and WELCOME all new subscribers. Thanks for joining us.


---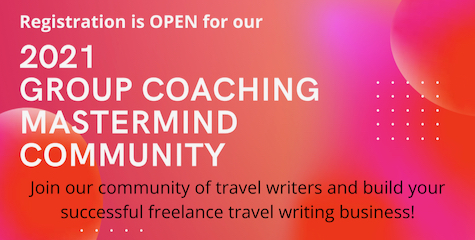 GROUP COACHING REGISTRATION IS OPEN
If you want to ramp up your travel writing after a hiatus in 2020, now is the time to join our new 2021 Group Coaching Mastermind Community. This is a 12-month program so you're ready for brighter days ahead when travel resumes. It starts on Jan 6th.

If you're thinking about becoming a travel writer, this is a perfect group for you. You'll receive coaching through every important aspect of travel writing: the travel writing craft, how to sell your travel stories successfully to print magazines and online, and making travel photographs editors will love.

And if you've already had a few articles published, this coaching group will help you brush up on your skills and take them to the next level.

You'll join a small, friendly community of like-minded writers. We limit registration to 15 people so you get to know everyone, and everyone participates with ideas, feedback and support.

If you're interested, sign up early so you don't miss out.

We'll close registration as soon as we get 15 signups.



You can get the full details and register here . . .


---
Editorial: Looking Back on 2020
Our year-end travel report.

Despite the Coronavirus carnage, we managed to get in some travel before and between lockdowns.

Our 15-day Myanmar trip started in mid-January and provided many memorable sights. My all-time favorite magical moment was a dawn tour where we watched dozens of mysterious temples emerge from the pitch black darkness of the surrounding Bagan plains, while hot-air balloons floated silently overhead.
Awe-inspiring temples dot the Bagan plain and we spent five days touring these sites. The enormous, gold-gilded Shwezigon Pagoda dates from the 11th century. The most important religious site during the reign of King Anawrahta, founder of the Bagan Empire (1044-1077 A.D.), it's just as popular today with tourists and local people alike.

This king enthusiastically encouraged the construction of temples on the Bagan plains, creating an archeological zone that spans 30 square miles today. An astonishing 524 pagodas, 911 temples, and 416 monasteries decorate the landscape, and I swear we visited at least half of them in our five days there.

We also spent five days in Mandalay and five nights at Inle Lake during our tour of Myanmar. When we returned to Vietnam in early February, the coronavirus had begun to spread. We stayed put in Danang for a few weeks watching as the virus moved around the globe. By mid-March the tourist trade stopped when Vietnam closed it's borders. We went into lockdown at the end of March for 3 weeks.

By May, Vietnam had contained the coronavirus, making domestic travel safe.
We visit Hoi An several times each year for a change of scenery and we spent 3 nights there when it re-opened after the first lockdown. Known for the beautiful lanterns that decorate the streets at night, Hoi An provides an unforgettable and magical experience.

Only 12 miles from Danang Hoi An feels like a different world. In the 15th through 19th centuries, the ancient town of Hoi An thrived as a SE Asian trading port. Today, as a UNESCO World Heritage site, it prospers from tourism.

This well-preserved ancient town consists of over 1100 timber framed buildings. Pagodas and architectural monuments, family clan houses, shops and restaurants represent the main attractions. The wet market on the edge of the ancient town, full of fresh fruits and vegetables, also draws a crowd along with ferry quay full of small boats for hire.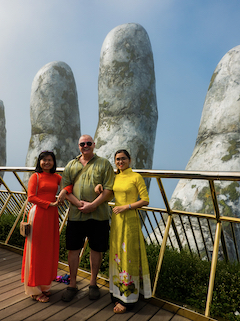 In June, we visited the Sun World Bana Hills Resort for an overnight stay along with two Vietnamese friends, Miss Le Dung & & Miss Thu Hien. Our friends changed into their gorgeous Vietnamese Ao Dai dresses the moment they arrived and then spent the rest of the day taking selfies and generally hamming it up amidst the scenery of BaNa Hills. We had a blast.

High atop a mountain on the outskirts of Danang, BaNa Hills replicates a French village. It features cobble stone streets, and you'll find a small version of a French gothic cathedral, complete with rose windows. The village has medieval wooden buildings, turrets, castle ramparts, a beautiful, quirky French garden with zodiac sculptures, a pergola, a giant Buddha, and much more. Below the surface of the village you'll find an air-conditioned amusement park, complete with rides, a wax museum and a dinosaur museum, hiding out of view.

This surreal alternative to old world Europe sits in the lush, green, tropical hills of Vietnam. If you're ever in Danang, we think it's worth a visit and an overnight stay. It will convince you that Vietnam has truly arrived as an international tourist destination.

It's usually about 10 degrees cooler at BaNa Hills so it was a great relief from the heat of early summer. Although the Danang summer is usually hot, the heat of the summer of 2020 seemed especially relentless.

In July we headed to the mountain city of Dalat — elevation 4,500 feet — to cool off for a couple of weeks.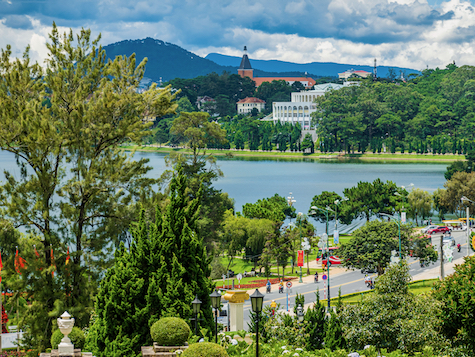 Dalat's known as the city of Eternal Spring because of its year-round cool weather and we enjoyed perfect 75 degree (F) days, every day for two weeks. 

We moved around to different areas during our time there. The highlight of this trip, for me, was a 5-day stay at the Edensee Resort in the mountains outside Dalat. Linda preferred the 5 nights we spent in historic French colonial villas, on the outskirts of town. Both were great stays.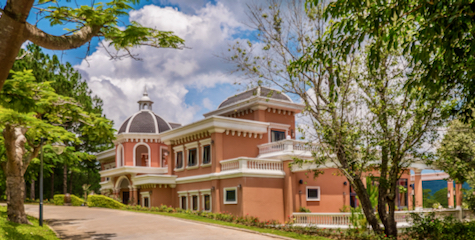 Danang, Vietnam, has now been our home base for four years, and we managed to return to there just prior to each of our two lockdowns. Our second lockdown occurred a few days after we returned from Dalat. Although we enjoyed our travels, it was good to be home when we had to settle down and stay inside.

The village atmosphere of our neighborhood (the An Thuong Tourist District) provides us with plenty of coffee shops and restaurants where we can socialize with our expat and Vietnamese friends. And we're only six blocks from the beach. While fitness clubs were closed several months in 2020, we spent most evenings walking in the sand and wading in the water.
2020 Accomplishments
We're proud that our website PITCHTRAVELWRITE.COM made TheWriteLife.com's 100 BEST WEBSITES FOR WRITERS 2020. 

We add this accolade to our listing in Writer's Digest's 101 BEST WEBSITES FOR WRITERS.

I managed to squeeze some freelance writing in this year, submitting four U.S. classic car museum pieces to my regular outlet, Collectible Automobile magazine. In 2019, we toured automobile museums in Detroit, Michigan; Denver, Colorado; and Warren, Ohio, for these assignments.

We also released a new eBook, 125 Websites That Want To Publish Your Travel Stories. And, we launched our first Travel Writing Mastermind Group Coaching Community in October. Eighteen aspiring travel writers signed on and they're busy absorbing two video seminars each month, diligently doing their homework, learning the art and craft of travel writing, marketing & photography — and getting feedback in our private Facebook group.

Our next Group Coaching Mastermind starts on January 6, 2021. Registration opens today.

You can learn more about our Group Coaching Mastermind program and register for the 2021 session at this link:



Group Coaching for Travel Writers - Mastermind Community


Finally, I'd like to thank all of you for subscribing to this newsletter, taking our online and in-person classes, reading our site content, and using our books & reference guides. It's been a great pleasure sharing information and hearing from you by email and on Facebook.

We love our subscribers, and here's a FREE PDF as my end-of-year way of saying "thanks for being a subscriber."

This white paper, entitled "31 Things You Should Be Doing Now To Build Your Travel Writing Business" addresses some concerns expressed by travel writers due to the pandemic. If your travel writing has been in limbo, where do you go from here?

Despite the setback of the pandemic, here are 31 actions you can take NOW so when we finally emerge from the dark shadow of the coronavirus, you're ready to go. If you position yourself, you can bounce back fast when it's time to travel again . . .

YOU CAN DOWNLOAD THE FREE PDF HERE
---
This Week's Featured Post
Five Errors That Will Keep You From Freelance Writing Success
There are some travel writer's mistakes that will cost you valuable time and reduce your productivity. These five blunders will dramatically set back your progress in getting your articles published. 



Recognizing these mistakes is the first step to understanding what's holding up your progress. I offer solutions to circumvent these situations and to help you get your travel writing back on track.

Read this article to see if you're making any of these errors, and how you can recognize them . . .

READ THE ARTICLE

---
Upcoming Posts
Jan 4: The Bright Side of Rejection Letters
Jan 11: Our PitchTravelWrite.com Query Letter Resource Page
Jan 18: Simultaneous Queries: Answers to Your Most Common Questions


---
PitchTravelWrite.com Success Stories
Pam and Gary Baker's Continuing Success Story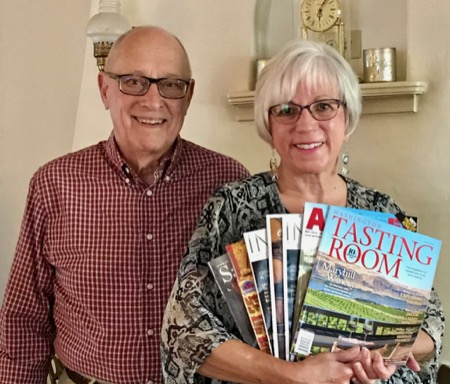 The Baker's have been very successful as a travel writing couple. Here's an update on what their travel writing career has brought them in the past couple of years.

"At Roy's Travel Writing & Marketing Master Class in April 2018, we met Annette Bagley of Bellingham Whatcom County Tourism and discussed our desire to sail on the Schooner Zodiac's Wine and Seafood Cruise in July. She helped us secure a comped trip on that cruise, and she put together an amazing self-guided Fam tour of Whatcom County for us."

"Our four day wine cruise around the San Juan Islands on the Schooner Zodiac was the piece de resistance to our Bellingham trip! We had two stories published from this cruise; one on the Porthole Cruise blog, and one in Destinations Magazine. We have a third story from that trip—a roundup about Whatcom County—to be published later this year."

That's just the beginning. Read the entire story here . . .


---
Pitch Travel Write: Most Requested Links about Building Your Travel Writing Marketing Platform

For the professional 21st century travel writer, a marketing platform is no longer a 'nice-to-have' option — it's become critical. Before the hordes of travel writers and bloggers entered the arena, you could slide by with just a decent story idea and a well-crafted query letter.

Sales and marketing skills have become increasingly important, critical even, to get our stories published in this highly competitive print media field. 

What's a marketing platform and what do you need to do? You'll find all you need to know in these articles. 

You need a marketing platform to stand out from the thousands of other travel writers and bloggers that have taken up the freelance game in the past few years.

Building Your Travel Writing Marketing Platform

Building a Professional Writer's Website

4 Reasons to Get Published Online on Travel Websites

How to Get Testimonials from Editors and CVBs


---
Inspirational Travel Quote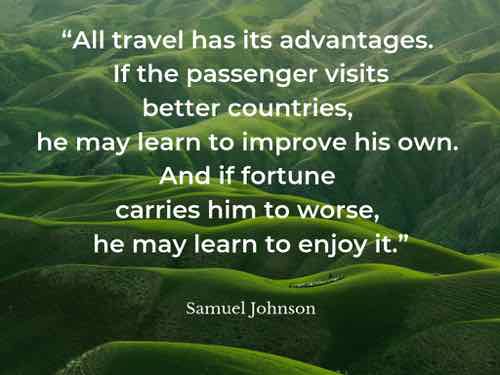 ---
RESOURCES FOR TRAVEL WRITERS
Featured Book: 125 Websites that Want to Publish Your Travel Stories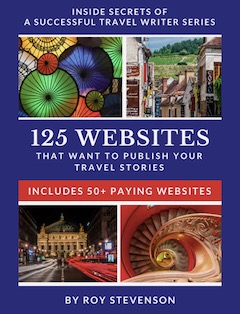 This reference book for travel writers is one of the most valuable resources you can have in your toolbox. You won't find a list like this anywhere else.



Our NEW eBook, 125 Websites that Want to Publish Your Travel Stories, is a red-hot list of quality websites that are eager to publish your travel articles.

And, you can make some money while you're boosting your bylines.

Our book includes more than 50 travel websites that actually PAY their writers!


The list of 125 websites - and the advice in this eBook — is your short cut to success. It will accelerate your travel writing career by rapidly enhancing your online presence.

Five reasons to buy this book:
- To help build your bylines
- To improve your online presence
- To make it easy for editors to find your articles
- Save time and energy with a ready-made list
- Use your online assignments for press trips


What You Get:


- Downloadable pdf file


- Comprehensive list of 125+ quality travel websites including information about the website, the writer's guidelines and my own personal comments about the website owners I've worked with.


- 16-pages of advice including the ins and outs of getting published online, the four reasons why it's important for travel writers to have an online presence, and other advice aimed at writing for travel websites.


---
Group Coaching Mastermind Community
Our Group Coaching Mastermind Community kicked off on October 1st and we've got a global group with members living in Australia, Belgium, Canada, Vietnam and the U.S. We're very excited about this group of writers and our new community!

If you missed out on the opportunity to join this session, you can get on the next session starting in January.

Learn more about what's included and REGISTER here . . .

---
Live Workshops
People have been asking when our 2021 workshops in New Orleans, Louisiana are scheduled.

Here are the 2021 dates:
June 3-6, 2021, Travel Writing & Photography Retreat
June 8-10, 2021, Marketing Master Class for Travel Writers


We've had lots of interest already. You can sign up for our no-obligation interest list for these workshops and receive our substantial early bird discounts when we open registration:

GET ON THE 2021 LIVE WORKSHOP NO-OBLIGATION INTEREST LIST HERE
---
Did You Know . . .
Our Complete Marketing Master Class for Travel Writers is ranked #1 on TravelWritersExchange.com's Top Ten Travel Writing Workshops.

You can access the list of the top ten travel writing workshops at the link below . . .

Travel Writers Exchange workshop list: #1 Marketing Master Class
---
At Your Service
Coaching and Consulting
Online Courses
Vietnam 1-1 Retreat & Consulting
Expat Consulting
email: pitchtravelwrite@gmail.com
If you know someone who will enjoy this newsletter,
please forward or sign up
---
PitchTravelWrite.com, is our information-packed website for travel writers. This e-zine, a series of travel writing books and reference guides, coaching programs, and our workshops all work together to give you guidance in this field.

Our aim is to provide you with practical, nitty gritty information to help you gain entry into the travel writing realm and all the enjoyment that comes with it. 




We're thrilled to announce that www.PitchTravelWrite.com is on The Write Life's 2020 list of 100 BEST WEBSITES FOR WRITERS! 



You can see the entire list by visiting their website - click on the graphic to view the list now.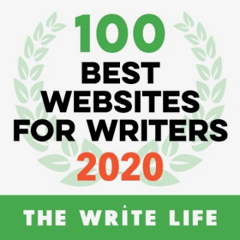 ---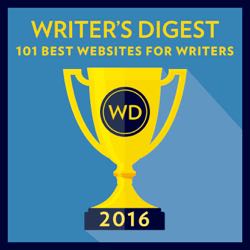 ---
Friend me on Facebook
My Facebook page is about freelance travel writing. I frequently post about:
• links to other well produced travel websites and blogs
• links to my travel articles
• magazine cover stories and back stories
• links to resource pages
• links to coaching and mentoring resources
. . .and plenty of other useful information to get you up to speed



Link to Roy's Personal Facebook page
---


That's all for now. Until next week - just keep pitching! Roy

Roy Stevenson
Pitch Travel Write
www.pitchtravelwrite.com






---