Greetings Fellow Travel Writers!
. . . and WELCOME all new subscribers. Thanks for joining us.



Editorial:
Coronavirus Update
Last week we told you we were in self-isolation in Danang, Vietnam, until April 15th. Then lockdown was extended until April 22nd. Naturally, we felt disappointed when we heard this news.

But there's a bright spot. Restaurants have re-opened for takeaway and delivery and that's good news for us! We were badly missing the wide variety of food available here. We've been ordering takeaway like mad!
Vietnam has had four days in a row with no new infections and each day shows more recoveries. Closing things down, social isolation and wearing masks in public seems to work - along with all the other things the government has done to contain and track the virus here. We are fortunate to be in a place with such a small, contained number of cases.

But we're not taking it all for granted. We hope the Vietnamese government moves slowly and conservatively with reopening businesses. We have no idea what they've got planned for opening up tourism but expect that's a few months away, as other countries work to contain the virus.

Most parts of the world are in far worse shape than what we're experiencing. As we watch the world stats each day and hear the stories, we hope you're staying safe and healthy, wherever you're located.

We have to practice a great deal of patience when it comes to the coronavirus. It's a highly contagious disease and it isn't easy to stay home all the time, especially for a travel writer! Here are some of my thoughts about patience and the life of a travel writer . . .
Patience & Travel Writing
"I want to be a travel writer and do what you are doing."
"How can I get my stories published in high paying travel magazines and land those travel perks? What do I need to do?" 
These are questions I frequently get from aspiring writers. They're difficult to answer in a two or three paragraph email.
Successful freelance travel writers need a sizeable list of skills and abilities: sound writing skills, a high level of literacy, sales and marketing skills, and a fertile imagination for dreaming up marketable travel stories, just to name a few.
But beyond these skills, there's one overarching attitude required for travel writing success: patience.
One of my friends, an accomplished travel writer, told me it took him 6 years to break into freelance writing. He was working a full-time job, and pitched story ideas in his evenings and weekends.
Six years is a considerable chunk of time to hammer away without becoming discouraged! But, he was patient. Today, he's a very successful full-time freelance writer and loving it. 
Lured by slick sales hype, many aspiring travel writers believe it's possible to break through into glossy, high paying, travel magazines quickly. When they don't achieve immediate success, they get impatient and drop out of the game before they give it a decent chance.
Or, they get stuck in the rut of writing free content for other people's travel websites – ultimately a dead end.
It takes a lot of patience to break into the travel writing stratosphere. And it takes time to wrangle benefits like free travel, luxury accommodations, personal guided tours, over-indulgent 11-course meals, and those other perks.
It doesn't happen quickly. If you're a new writer, you need to give it time, put in the hard work, and be patient. It's a job and you need to treat it like any other new job.
We're all practicing patience these days. We're stuck at home, wondering when we'll get to travel again. I challenge you to do a few small things each day to move closer to your travel writing goals while you're stuck at home.
Do some small tasks each day: clean up a magazine list, or put together another page for your writer's website, or dream up some stories to pitch from your last trip - you know, the trip you took before you ever heard the word coronavirus.
Time will fly when you're doing something to move yourself forward. And you'll be in a better position to pitch editors when you're free to travel again.

---
This Week's Featured Post
How to Break Into the Luxury Travel Writing Niche
Luxury travel is one of the fastest growing forms of travel, and that makes it full of travel writing opportunities.

What's so great about luxury travel writing? I've done dozens of luxury travel writing gigs from 30 nights in Bali's finest resorts & villas (twice!) to a week in New Zealand's resort city of Queenstown, in its most expensive and exclusive villa.

My luxury travel gigs include a 4-day wine cruise through Washington state's Salish Sea aboard a beautiful, historic 86-year-old, 126-foot-long schooner and a week-long cruise down France's gorgeous Burgundy Canal on a 146-foot-long boutique hotel barge, sampling the region's best wines and delicious cuisine, with a crew of six and six pampered passengers.

You can't travel right now, but you can start planning. What kind of luxury trips appeal to you? Where will you go when you're free to travel again?

Here's how you can get started in luxury travel writing and score those luxury perks worth thousands of dollars . . .

READ THE ARTICLE


---
GROUP COACHING MASTERMIND
Many of you have asked when we're going to offer group coaching so we've been giving it lots of thought. We're planning to make it affordable, fun, helpful and productive for you. Best of all, you can do it from home if you're in lockdown or quarantine.

Everything will be done online with video training, a community of like-minded writers helping each other, a robust focus on the craft of writing and the art of selling, and lots of other resources at your fingertips.

Our BRAND NEW Group coaching program will be limited to the first 25 registrants. We'll be releasing the final details soon, and they'll go first to the people on our coaching interest list.

Stay tuned – and put your name on the list below . . .

Click here to get on the Group Coaching Interest List

---
Upcoming Posts
April 27: Why Travel Writers Need Business Policies
May 4: Travel Magazine Lists: 18 Great Sources of Magazine Leads
May 11: Seven Ways to Increase Your Travel Writing Productivity and Take Control of Your Time


---
PitchTravelWrite.com Success Stories
How I Found Travel Writing Success, By Jed Vaughn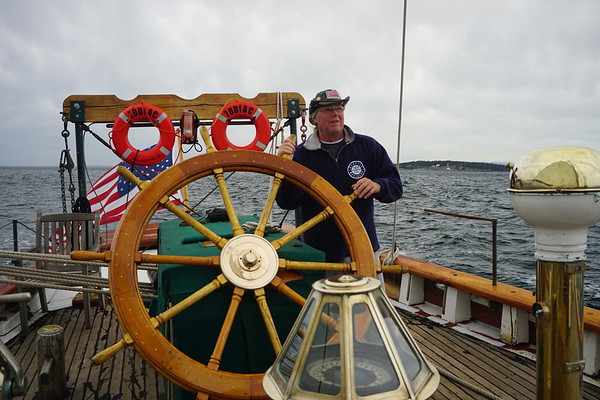 When I began exploring travel writing in 2014, one of my goals was to find a way to get out of the frigid winters in eastern Washington. I wanted to be able to work from anywhere I chose with a laptop and a WiFi connection. 



That same year I attended a travel writing workshop and had the privilege and good fortune of meeting Roy Stevenson. After hearing Roy share his story and his successes with us, I felt compelled to introduce myself at the break. 

I told Roy I wanted to do exactly what he was doing and how impressed I was with his 700+ published articles.



Roy's comment was to "chart your own course" and that's something that stuck with me as I began to delve deeper into the fantastic world of freelance travel writing.

Here's the story of my journey into travel writing . . .

READ: How I found Travel Writing Success by Jed Vaughn


---
Pitch Travel Write: Most Requested Links about Successful Query Letters

The query letter is your most important sales tool. It explains your idea in enough detail to arouse the curiosity of an editor. Well-written query letters convince magazine editors that you have exciting travel stories their readers will absolutely love. They point out how the stories will fit into the magazines.

All freelancers need to learn the basics of writing good query letters.
 Here's our Query Letter Resource Page, with one dozen of our best articles about how to write successful query letters . . .


---
Inspirational Travel Quote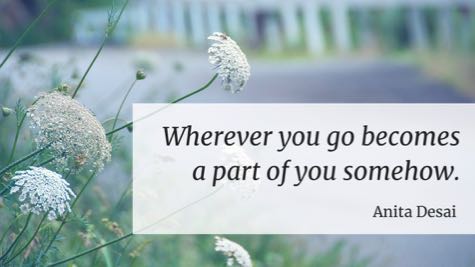 ---
RESOURCES FOR TRAVEL WRITERS
Featured Book of the Month: The Art & Craft of Travel Writing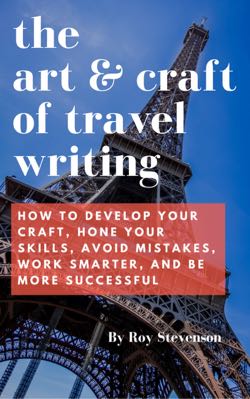 What's in our 21-chapter, 152-page book? Here's a preview of what you'll find inside:


The Art & Craft of Travel Writing has five sections that cover:
- The Craft of Travel Writing
- Things That Go Wrong in Travel Writing
- Keys to Success in Travel Writing
- Working Smarter
- Goal Setting for Your Travel Writing


Here are some of the chapters . . .
- Creating a Sense of Place and Ambiance
- Turning Your Destination into a Compelling Read
- How to Write Like a Seasoned Professional
- Five Travel Writing Blunders & How to Avoid Them
- Why Some Travel Writers Have More Success
- How to Plug into the Travel Writing Community
- Seven Ways to Take Control of Your Writing Time
- Set Up Systems to Create More Writing Time


This book will help you hone your travel writing skills and get more stories published. We'll show you how to allocate your writing time for maximum efficiency, and exactly what you need to do to break into the competitive travel writing market.


---
At Your Service
Coaching and Consulting
Online Courses
Vietnam 1-1 Retreat & Consulting
Expat Consulting
email: pitchtravelwrite@gmail.com
If you know someone who will enjoy this newsletter,
please forward or sign up
---
PitchTravelWrite.com, is our information-packed website for travel writers. This e-zine, a series of travel writing books and reference guides, coaching programs, and our workshops all work together to give you guidance in this field.

Our aim is to provide you with practical, nitty gritty information to help you gain entry the travel writing realm and all the enjoyment that comes with it, too.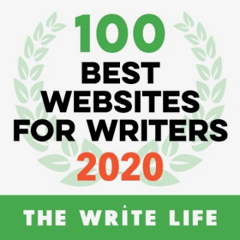 We're thrilled to announce that www.PitchTravelWrite.com is on The Write Life's 2020 list of 100 BEST WEBSITES FOR WRITERS! 



You can see the entire list by visiting their website - click on the graphic to view the list now.



---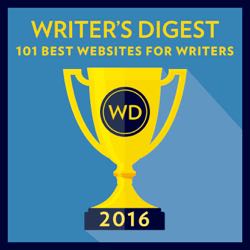 ---
Friend me on Facebook
My Facebook page is about freelance travel writing. I frequently post about:
• travel writing & blogging conferences,
• links to other well produced travel websites and blogs,
• links to my travel articles,
• travel writing themes,
• links to reputable travel writer's groups, associations, and newsletters,
• magazine covers stories and back stories,
• links to resources pages,
• links to travel writing archives,
• links to coaching and mentoring resources,
• and plenty of other useful information to get you up to speed.



Link to Roy's Personal Facebook page
---


That's all for now. Until next week - just keep pitching! Roy

Roy Stevenson
Pitch Travel Write
www.pitchtravelwrite.com






---