Greetings Fellow Travel Writers!
. . . and WELCOME all new subscribers. Thanks for joining us.



Editorial: Take a Trip Down Memory Lane & Writing Challenge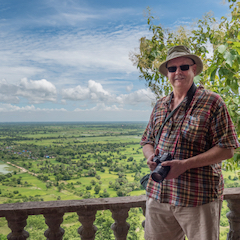 I've had plenty of emotionally charged and otherwise memorable gigs in my 14 years as a travel writer. Lately I've been browsing through my photo files and remembering the places I've been.

Like everyone else, I can't travel right now. So this past week I spent several hours cleaning up my photo files. There was a pleasant side benefit to this onerous activity - it was a trip down memory lane:

A couple of years ago we were at a mountaintop Buddhist monastery overlooking the green Cambodian countryside. One photo I had in my collection was of a shy, young Buddhist monk who happily sat and chatted with me. I'm old enough to be this guy's father, but that didn't phase him in the least. He politely asked if we could be Facebook friends. His simple request and heart-warming respect touched me. But it was his parting words that moved me the most, I hope you have a long life.

A few years ago, I wrote a story about sculptor Angela Haseltine Pozzi for Oregon Coast Magazine. After her husband's untimely death, a grieving Angela went to the ocean to heal. What she found was an ocean that needed healing. Walking along an Oregon beach, she was appalled at the plastic trash that had washed up on the sand.

"I researched the tragic effects of plastic on the ocean and on ocean life. I decided to take artistic action to show the massive problem of plastic ocean pollution." Her art and website, Washed Ashore: Plastics, Sea Life and Art has had an environmental and social impact on the Oregon Coast. My photo gallery included her enormous sea animal sculptures, creatively constructed from recycled plastic beach flotsam.

Europe has more than it's share of memorable places. Anyone visiting the American Military Cemetery at Colleville-Sur-Mer, Normandy, France can't help but be moved to tears by this evocative place. I was brought to my knees in front of a row of graves for 18 and 19-year-old American soldiers who were killed on D-Day, June 6, 1944, while storming Omaha Beach. And my visit to the Dachau and Sachsenhausen Concentration Camps in Germany showed the darkest side of mankind, where a hell on earth had been created. I emerged from these camps shaken, but not ready to give up on mankind.

These destinations, people and events can make great stories.

We all visit destinations and experience deeply moving places that leave an indelible impression on our psyche. And we meet fascinating people.
Here's your challenge:
While you're unable to travel, you can still take a trip down memory lane and write about it.

What memorable encounters have you had? Have you written articles about your experiences?

What fascinating characters have been part of your stories - or could have been?

Your challenge this week is to go through your photos and sift through the places you've been and the people you've met. It doesn't matter how far back you go.

Pick out 3-5 memorable places, people or events. Write a paragraph or two about each one. If the experience was especially rich, write 500 words or more about it.

At the end of this exercise you might have some new story ideas to pitch or even have a short article written. At the very least you got some writing practice and a chance to escape into your own world of travel.

---
This Week's Featured Post
What's Your Policy For Press Trips?
Even though you won't be going on a press trip anytime soon, it's a good time to think about your business policies. Do you have a policy for press trips?

One crucial question you need to consider is whether the press trip is worth your time.

I've often been invited on one or two press trips a week and I'd love to go on them all! For a while, I did. Then I discovered it was sucking up all my time and I wasn't getting my work done.

But I found it really difficult to turn down press trips. Free travel - who wouldn't want to do it - all the time?

But, every time you take a press trip, you're giving up valuable time you could be using to sell and write stories. Every press trip cuts into your ability to earn income because you are giving away your time.

That's why I've established business policies to help me navigate through deciding to accept a trip or decline the invitation.

Here are five questions you should ask and answer before you say "yes" to a press trip ...

READ THE ARTICLE


---
GROUP COACHING MASTERMIND
Many of you have asked when we're going to offer group coaching so we've been giving it lots of thought. We're planning to make it affordable, fun, helpful and productive for you. Best of all, you can do it from home if you're in lockdown or quarantine.

Everything will be done online with video training, a community of like-minded writers helping each other, a robust focus on the craft of writing and the art of selling, and lots of other resources at your fingertips.

Our BRAND NEW Group coaching program will be limited to the first 25 registrants. We'll be releasing the final details soon, and they'll go first to the people on our coaching interest list.

Stay tuned – and put your name on the list below . . .

Click here to get on the Group Coaching Interest List

---
Upcoming Posts
May 4: Travel Magazine Lists: 18 Great Sources of Magazine Leads
May 11: Seven Ways to Increase Your Travel Writing Productivity and Take Control of Your Time
May 18: Five Simple Tips To Add Life to Your Travel Story


---
PitchTravelWrite.com Success Stories
How I Found Travel Writing Success, By Jed Vaughn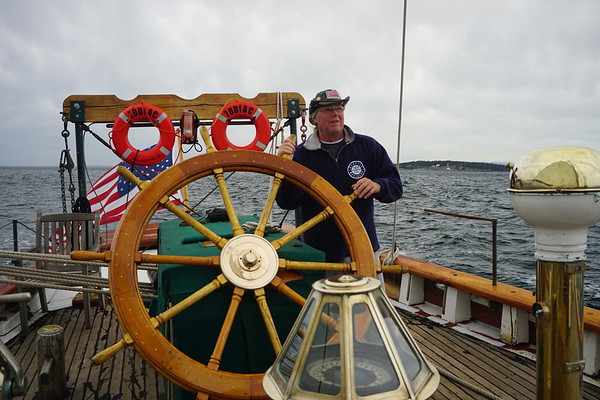 When I began exploring travel writing in 2014, one of my goals was to find a way to get out of the frigid winters in eastern Washington. I wanted to be able to work from anywhere I chose with a laptop and a WiFi connection. 



That same year I attended a travel writing workshop and had the privilege and good fortune of meeting Roy Stevenson. After hearing Roy share his story and his successes with us, I felt compelled to introduce myself at the break. 

I told Roy I wanted to do exactly what he was doing and how impressed I was with his 700+ published articles.



Roy's comment was to "chart your own course" and that's something that stuck with me as I began to delve deeper into the fantastic world of freelance travel writing.

Here's the story of my journey into travel writing . . .

READ: How I found Travel Writing Success by Jed Vaughn


---
Pitch Travel Write: Most Requested Links about Successful Query Letters

The query letter is your most important sales tool. It explains your idea in enough detail to arouse the curiosity of an editor. Well-written query letters convince magazine editors that you have exciting travel stories their readers will absolutely love. They point out how the stories will fit into the magazines.

All freelancers need to learn the basics of writing good query letters.
 Here's our Query Letter Resource Page, with one dozen of our best articles about how to write successful query letters . . .


---
Inspirational Travel Quote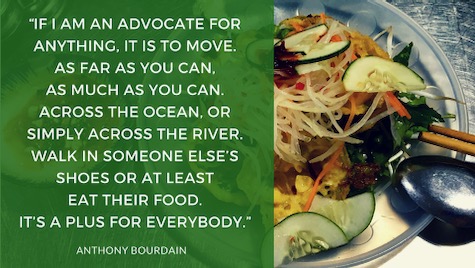 ---
RESOURCES FOR TRAVEL WRITERS
Featured Book of the Month: The Art & Craft of Travel Writing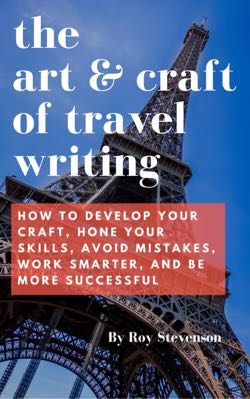 What's in our 21-chapter, 152-page book? Here's a preview of what you'll find inside:


The Art & Craft of Travel Writing has five sections that cover:
- The Craft of Travel Writing
- Things That Go Wrong in Travel Writing
- Keys to Success in Travel Writing
- Working Smarter
- Goal Setting for Your Travel Writing


Here are some of the chapters . . .
- Creating a Sense of Place and Ambiance
- Turning Your Destination into a Compelling Read
- How to Write Like a Seasoned Professional
- Five Travel Writing Blunders & How to Avoid Them
- Why Some Travel Writers Have More Success
- How to Plug into the Travel Writing Community
- Seven Ways to Take Control of Your Writing Time
- Set Up Systems to Create More Writing Time


This book will help you hone your travel writing skills and get more stories published. We'll show you how to allocate your writing time for maximum efficiency, and exactly what you need to do to break into the competitive travel writing market.


---
At Your Service
Coaching and Consulting
Online Courses
Vietnam 1-1 Retreat & Consulting
Expat Consulting
email: pitchtravelwrite@gmail.com
If you know someone who will enjoy this newsletter,
please forward or sign up
---
PitchTravelWrite.com, is our information-packed website for travel writers. This e-zine, a series of travel writing books and reference guides, coaching programs, and our workshops all work together to give you guidance in this field.

Our aim is to provide you with practical, nitty gritty information to help you gain entry the travel writing realm and all the enjoyment that comes with it, too.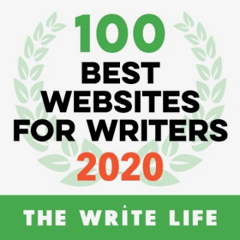 We're thrilled to announce that www.PitchTravelWrite.com is on The Write Life's 2020 list of 100 BEST WEBSITES FOR WRITERS! 



You can see the entire list by visiting their website - click on the graphic to view the list now.



---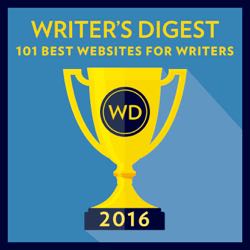 ---
Friend me on Facebook
My Facebook page is about freelance travel writing. I frequently post about:
• travel writing & blogging conferences,
• links to other well produced travel websites and blogs,
• links to my travel articles,
• travel writing themes,
• links to reputable travel writer's groups, associations, and newsletters,
• magazine covers stories and back stories,
• links to resources pages,
• links to travel writing archives,
• links to coaching and mentoring resources,
• and plenty of other useful information to get you up to speed.



Link to Roy's Personal Facebook page
---


That's all for now. Until next week - just keep pitching! Roy

Roy Stevenson
Pitch Travel Write
www.pitchtravelwrite.com






---