Greetings Fellow Travel Writers!
. . . and WELCOME all new subscribers. Thanks for joining us.


---
Editorial
We've been in Vietnam for almost a week now, and are staying in the lovely Eco Green hotel near My Khe Beach in Danang City. We're recovering from the lengthy air trip and jet lag and are excited to be back in our old stomping grounds. We lived here for 4.5 years (2017-2021) so it has a special place in our hearts.

We're catching up with our Vietnamese friends and are excited to see them after two years away. We've had morning and evening walks along the beautiful beach and enjoy watching locals and tourists relaxing and playing in the sand and surf. And we're having fun seeing what's changed and what's still the same. Fortunately most of our favorite restaurants are still open and thriving.

We'll update you with more details in our next newsletter.


---
Featured Post
Writing About Automobile & Military Vehicle Museums
No matter where I travel, I always take time to visit local bookstores. While I'm examining the magazines on the racks, two genres I consistently see are automobile and military vehicle magazines.   You may wonder how writing about automobiles & military vehicles relate to travel writing? There's a beautiful intersection between travel writing and automobiles and military vehicles.

Tourism agencies around the world classify automobile museums and military vehicle museums as bona fide tourist attractions. These museums house a wide variety of historic, classic and antique automobiles and military vehicles with lots to write about.

My automobile and military vehicle assignments have taken me to at least eight countries (USA, England, Belgium, Luxembourg, France, Germany, Finland, and the Netherlands.) When touring the museums, I'm fascinated by the economic and social impact and history of the automobile, and of the innovative evolution of military vehicles.

I've written more than 60 articles about classic cars and military vehicles. They've earned me significant revenue — well in excess of $40K. And my automobile museum articles have broken me into at least 12 different national and international magazines, between three countries.

Somebody's got to write articles for these automobile magazines!

If you like vehicles, here's how you can break into writing about automobile museums and military vehicles — and make it interesting and lucrative . . .

READ THE POST


---
Travel & Words Conference 2023
Allen Cox, editor of Northwest Travel & Life Magazine, would like to invite qualified travel journalists to attend the annual Travel & Words Conference, in Missoula, Montana, from November 12-14, 2023.

This conference is one of the best travel writing conferences in the country. In addition to presentations by some top-notch industry professionals, attendees get to meet media reps from up to 30 destinations in the Northwest (OR, WA, ID, MT, AK, British Columbia.) At the conference, you discuss your writing outlets and interests with them in one-on-one meetings and see if you are a good match for potential press trips. I've scored dozens of press trips from the contacts I made at this conference.   In addition to some great presentations and networking with the destination media reps, you'll get to meet a lot of fellow travel writers and talk shop with them. Last year, Allen invited four attendees from our June 2022 Charleston Travel Writing Workshop. They all had a blast!   Here's the link to the website: Travel & Words 2023

The conference is by invitation only, so if you are interested in attending, contact Allen Cox, editor@nwtravelmag.com
---
Upcoming Posts
Oct 16: Guide to Successful Press Trip Invitations for Travel Writers
Nov 6: The Benefits of Hiring a Travel Writing Marketing Coach
Nov 20: Types of Travel Stories to Help You Find Your Niche

---
Inspirational Travel Quote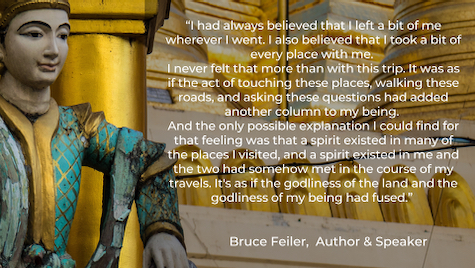 ---
Pitch Travel Write: Most Requested Links - Should You Specialize or Should You Write in Diverse Travel Genres?
You'll obviously pitch and sell more stories about your interests and passions, but you should always strive to get your stories published in as many different genres and magazines as you can. When you increase the specialty areas and genres you write in, your potential market increases exponentially.

I'll always recommend that you write in as many genres as you can. If I had written solely in one genre, I wouldn't have had anywhere near as much success.

By writing in multiple genres, I've sold more than 1,000 stories to 200+ regional, national, and international magazines, newspapers, trade journals, custom publications, specialty magazines, in-flights, on-boards, and online travel magazines.

Writing in multiple genres expands your writing bandwidth and prevents you getting bored with one subject. And, financially, you'll be better off because it's easier to sell more stories when you write about varied topics.

Here's some more reading on this subject from our PitchTravelWrite website:

Writing Genres and Your Travel Writing Niche

How to Expand Your Writing Genres and Why You Should Do It


---
MORE RESOURCES FOR TRAVEL WRITERS
Featured Book: Story Ideas That Sell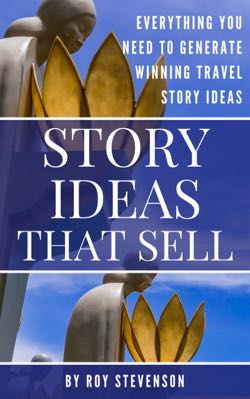 Can't Sell Your Travel Stories?

Want To Know Which Travel Story Ideas Sell The Best?

My book, Story Ideas That Sell guides travel writers along the highly creative path of inventing and discovering potential travel stories to pitch and sell to travel magazines.

Conjuring up viable story ideas is the very bedrock skill of every successful travel writer today. Knowing how to create unique and imaginative story ideas is the first step—before you even write your query letter. Recognizing and developing good story ideas is critical if you want editors to buy and publish your work.

In my book I outline my winning system to generate story ideas that sell. These techniques have helped me conjure up story ideas that resulted in more than 1000 published articles in 200 regional, national, and international magazines, newspapers, trade journals, custom publications, specialty magazines, in-flights, on-boards, and online travel magazines — all in less than nine years!

For the month of October save $5 off the regular price of this book if you use discount code: sits-oc23

BUY THE BOOK

Don't forget: For the month of October save $5 off the regular price of this book if you use discount code: sits-oc23

---
Latest News eBooks
We're publishing a New eBook:
You need a combination of skills to succeed in the freelance travel writing game. Since 2007 I've been bombarded with hundreds of email questions about all aspects of travel writing. The blogs you're about to read are my succinct answers to these urgent questions.
These blogs are gathered from my email replies, Facebook posts, LinkedIn posts, blogs, and newsletter editorials. They provide quality solutions—in summary form—to the myriad challenges travel writers face.
Even better, at the end of each blog I give you the link to a more detailed and comprehensive coverage of each topic. If you'd like to learn more about each blog, you can continue on to a more in-depth post on my PitchTravelWrite.com website. You're getting a two-for-one on every single post!
These blogs are grouped in 13 categories ranging from finding magazines to pitch to writing killer query letters, and from selling and marketing your travel articles to the business basics every serious travel writer needs to know.
Follow the advice dispensed here and you'll earn more from your travel writing by selling more stories and improving your travel writing.
---
At Your Service
Coaching and Consulting
Online Courses
If you know someone who will enjoy this newsletter,
please forward or sign up
---
PitchTravelWrite.com, is our information-packed website for travel writers. This e-zine, a series of travel writing books and reference guides, coaching programs, and our workshops all work together to give you guidance in this field.

Our aim is to provide you with practical, nitty gritty information to help you gain entry into the travel writing realm and all the enjoyment that comes with it. 


---
Awards and Accolades
We're thrilled to announce that our website, PitchTravelWrite.com has made The Write Life.com's list of 100 BEST WEBSITES FOR WRITERS for 2020 and 2021! 



You can see the entire list by visiting their website - click on the graphic to view the list now.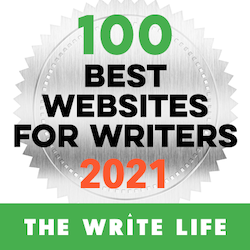 ---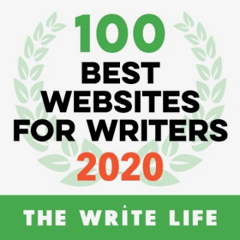 ---
We're proud to announce that our travel writing website, PitchTravelWrite.com has made Writer's Digest Magazine's 2016, 2020, 2021, 2022, and 2023 101 BEST WEBSITES FOR WRITERS.

Writer's Digest doesn't bestow these awards lightly. And we're the only travel writing website on their lists!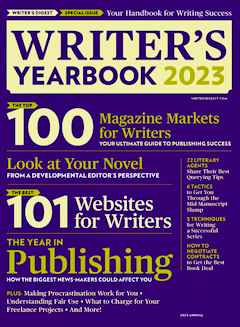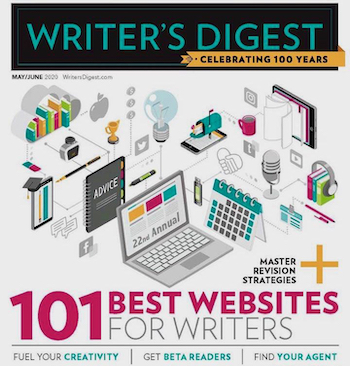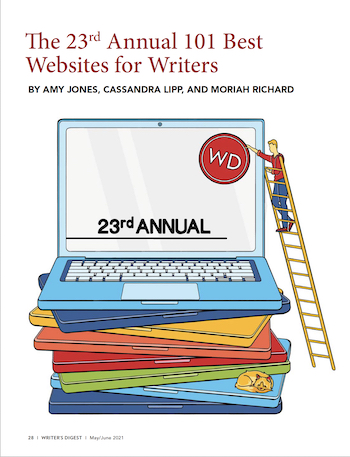 And the accolades for PitchTravelWrite.com just keep pouring in! Our website helps travel writers successfully sell their travel stories.

Thank you, Writer's Digest Magazine for listing us on your "Best Genre/Niche Websites for 2020, 2021, 2022 and 2023."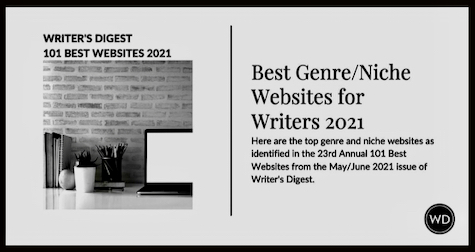 And the accolades for our PitchTravelWrite.com travel writing website just keep pouring in!

Our Complete Travel Writing & Marketing Master Class is ranked #1 on TravelWritersExchange.com's Top Ten Travel Writing Workshops. https://bit.ly/2UV7wjW

Our Online Travel Writing & Marketing Master Class has made Reedsy.com's Best Travel Creative Writing Classes for 2023 list. There are only 21 travel writing courses on this worldwide list! Here's the link to the list: https://blog.reedsy.com/creative-writing-classes/travel/
---
Friend me on Facebook
My Facebook page is about freelance travel writing. I frequently post about:
• links to other well produced travel websites and blogs
• links to my travel articles
• magazine cover stories and back stories
• links to resource pages
• links to coaching and mentoring resources
. . .and plenty of other useful information to get you up to speed



Link to Roy's Personal Facebook page
---


That's all for now. Until next week - just keep pitching! Roy

Roy Stevenson
Pitch Travel Write
www.pitchtravelwrite.com



---