Greetings Fellow Travel Writers!
. . . and WELCOME all new subscribers. Thanks for joining us.


---
Save 50% on Our Premier Online Workshop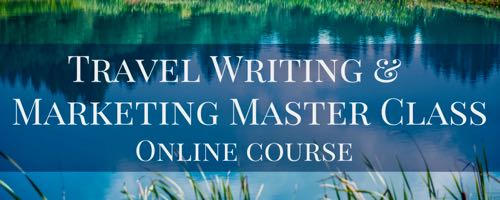 Many aspiring travel writers have written to us explaining that they'd love to attend our Complete Travel Writing and Marketing Master Class but for a variety of reasons (timing clashes, taking time off work, travel expenses . . .) they can't schedule it into their timetable.

We've got you covered! You can now take this exact course in the comfort of your own home.

We're offering our premier, flagship online workshop at a super-low price. You can get this course at a 50% discount from now until July 31, 2023.

For more information — and to get your 50% savings use promo code otwmc50 until July 31st, 2023

What's Included?

Everything from the classroom sessions at our live Travel Writing and Marketing Master Class is included — except now you'll get to experience it in the comfort of your own home and do it at your own pace.



The training is organized into the 5 most important travel writing topics:

All About Marketing and Selling Your Stories - 27 video sessions


Working with Tourist Agencies and Landing Press Trips – 9 video sessions


Building Relationships with Magazine Editors – 6 video sessions


Improving Your Travel Writing to Make It Sparkle and Sell  – 17 video sessions


Learning from Our Success Panel of New Travel Writers – 4 video sessions


That's 63 recorded video sessions in all! 
The entire Master Class is broken down into bite-sized pieces so you can absorb it at your own pace, whenever you're in the mood.  And you can go back and listen again and again to any topic for a refresher and review.
Who's it for?
If you're a novice travel writer, or you haven't had much luck selling your articles to print magazines, our Online Travel Writing and Marketing Workshop is for you
If you weren't able to travel to our Live Master Class, here's the opportunity to attend anyway — with no travel expenses and at a substantially reduced cost!
If you work a full-time job and can't get time off to attend the Live Master Class, you can still attend on your own schedule after working hours
If you've wanted to attend our Live Master Class but can't get your schedule to fit with the dates it's offered — here's your opportunity to attend at your own convenience at a huge discount (50% off!)

There's more information here — to get your 50% savings use promo code otwmc50 until July 31st, 2023

This is the most comprehensive travel writing course anywhere. And, we can prove it with awards, accolades and testimonials:

Our Online Travel Writing and Marketing Master Class has made Reedsy.com's Best Travel Creative Writing Classes for 2023 list. There are only 21 travel writing courses on this worldwide list!

Our Online Travel Writing and Marketing Master Class is ranked #1 on TravelWritersExchange.com.

Our Online Travel Writing and Marketing Master Class is ranked #1 In The World by Jeff Oganga in TheTravel.com



TESTIMONIALS

Here's what past participants have to say about our Marketing Master Class

"The whole workshop can be summed up in a few words: "How can I help you be successful? The agenda was well-planned for us all to grow from where we are to where we want to be, and the QandAs added additional opportunity to personalize the information for each person's specific circumstances. I gained knowledge, inspiration, and some wonderful new colleagues and friends in three energizing days. Thank you, Linda and Roy, for this worthwhile and productive experience."
- Carol Lautenbach

"Seminars about the craft of travel writing are a dime-a-dozen. But until now, there's never been a workshop specifically designed to show you how to sell your travel stories. Most travel writers and bloggers struggle with querying and pitching their travel stories. And they have very little idea where to sell their articles. The Complete Travel Writing and Marketing Master Class will radically improve your sales and marketing learning curve, and you'll sell more travel articles."
- Trisha Miller, TravelWritersExchange.com

"No one teaches about marketing and selling freelance articles like Roy Stevenson."
- Claudia Looi

"Roy's step-by-step approach to marketing leaves no stone unturned. This was an awesome brain dump, and gave us so much information to help us get started."
- Sarita Simmons

"What a great learning weekend! Great workshop...hope to see everyone again next year. I loved the small intimacy of the size of the group. Really felt like there was good camaraderie and enough attention from the presenters as well. I'm looking forward to what happens in the future with the knowledge I've picked up."
- Becky Breshears

"I absolutely vouch for this pioneer of freelance writing! Roy has a great reputation and this was validated for me while attending his Seattle Travel Writing and Marketing Master Class, early April! ‬‬‬‬ Excellent strategies and instruction - Roy not only has a huge stack of diverse bylines that show you it can be done, he also tells you how!"
- Caroline Wheeler

" Roy Stevenson's website is a goldmine of information for travel writers. Gary and I have been working with Roy since January and his coaching has made a big difference for us. We also attended his travel writing workshop in Seattle. Again, a wealth of information came out of that workshop plus a new network of other writers."
- Pam Baker

"Roy is one of the savviest and shrewdest travel writers anywhere and he's very generous about spreading the wealth of his knowledge about how to break into the world of freelance travel writing. I highly recommend his books on the subject as well as his Complete Travel Writing and Marketing Master Class."
- Nick O'Connell

"This weekend was one for the books! It was an incredible honor to be a part of Roy's world-class marketing conference and I'm eager to see how my fellow classmates and I crush it!"
- Jessica Pickett

"I found the marketing strategies presentation extremely valuable because it gave me an understanding on Fam and comp trips and how to request them. I also learned how to manage multiple acceptances and selling the same, or similar, articles multiple times."
- Candi Licence

"Great class, already working on first pitch at the airport."
- Charlene Scott

"I appreciate Roy's philosophy as a rebel. He has a formula that works and that is proven. With due diligence and hard work, I can be successful."
- Dave Hamill

"Fabulous class, fabulous people. I'm inspired! I found the research activity valuable because I learned how to research and evaluate places and go and get story ideas in advance, to gain assignments."
- Candi Licence

"It was great to hear how there are as many magazine opportunities outside the travel magazine section as within."
Annette De Smedt

"I cannot say enough about how valuable this workshop has been. Roy is a wealth of knowledge and just a joy to work with! I love his enthusiasm, encouragement and passion for helping new travel writers."
- Pam Baker

"Thank you so much for a wonderful weekend in a great city!  I enjoyed learning how to market my travel writing. The entire weekend was very inspirational. I look forward to taking the tools from my toolbox and getting started right away.

This workshop has been very valuable to me because of the building blocks Roy presents. I especially enjoyed the intimacy of the workshop. You provided plenty of opportunities for us to have one-on-one sessions. The "Links-in-the-chain" strategy provided much insight. In addition, the premise of sending out query letters to multiple magazines is brilliant!

It was nice to meet so many like-minded writers in all phases of their journey. Until our paths cross again."
- Barbara Wertz

"Roy is right to the point. He gives precise and tangible information and professional writing advice. He gives information on how to obtain complimentary travel press trips — the most comprehensive information I have ever heard. I would recommend this program to travel writers, whether a novice writer or someone like me looking to "kick it up a notch." This course is outstanding."
- Noreen Kompanik

"It is one thing to try and increase your skills, or learn a new skill, from reading books. It's another to have someone to properly teach you how. If you're looking to improve or learn, travel writing skills, there is only one person that I recommend.

At Roy Stevenson's travel writing and marketing workshops, you'll learn everything you need to know about travel writing. The workshops are intense, in-depth, and a lot of fun, all at the same time. There are no holds barred. Ask any question and you'll get the full answer.

Roy is a master of his trade of travel writing and teaching. He imparts his knowledge and experience in a way that makes it very easy to absorb. He isn't afraid that you're going to steal business from him. His ambition is to help you to become a master at travel writing. Be prepared for surprise tutors who will also pass on their knowledge about other skills associated with travel writing.

Unlike other classes I've experienced, your learning doesn't finish when the workshop ends. Roy is there to answer questions or critique your work into the future.

I also highly recommend that you purchase and study Roy's books and reference manuals. They are a ready reference to his workshop."
- Peter Safe

"Thank you, Roy for all your help, education and support. Your travel writer's Master Class has been extremely helpful and I so enjoyed your class. You have given me the confidence that I need to go forward in my new career as a freelance travel writer, photographer and destination video producer-artist."
- Shelley Pittman

"This was a step-wise path I can easily follow. It wasn't pie-in-the-sky. I can do this."
- Karen Gordon

"Roy's energy and humor, mixed with rigor are an excellent mix"
- Mike McMaster

For more information — and to get your 50% savings use promo code otwmc50 until July 31st, 2023


---
Editorial
We're in the planning and pitching stages of preparing for our upcoming travel. Next month we'll be using Youngstown, Ohio, as a base for three writing assignments in NE Ohio and Pennsylvania.

Later this year, we'll be traveling to Vietnam. We're still planning our itinerary which will include Da Nang — where we lived for 4.5 years — plus a couple of other Vietnamese destinations new to us. While we're there we hope to squeeze in a week-long cruise down the mighty Mekong River from Cambodia to Saigon.

Our PitchTravelWrite.com website has had a banner year! Early in the year we were awarded the honor of being listed in the Writer's Digest Magazine's 101 Best Websites for Writers in their Annual Yearbook.

In June PitchTravelWrite.com, our travel writing website was again selected for the 2023 Writer's Digest Magazine's 101 Best Websites For Writers.

And this month, Writer's Digest Magazine has chosen our website for their Best Genre/Niche Websites for 2023.

Then, a couple of months ago, our Online Travel Writing and Marketing Master Class was selected for Reedsy.com's Best Travel Creative Writing Classes for 2023 list. There are only 21 travel writing courses on this worldwide list.

We're pleased about this recognition and hope you, our readers, are enjoying all the free advice we offer at www.PitchTravelWrite.com


---
Featured Post
Introduction to Press Trips for Travel Writers
Once you've got a few print and online travel bylines under your belt, and after you've landed some local FAM tours, it's time to move up to national and international press trips.

These trips are the prestigious glamour gigs that we all covet like the Holy Grail. And they are, therefore, much sought after.

Locating press tours is half the battle. Once you figure out how to get invited, going on them is a breeze, provided you have assignments.

These three simple tips will help you find U.S. and International Press Trips. Here are sources I use for tracking down national and international leads:

READ THE POST


---
Upcoming Posts
Aug 7: 10 Ways to Write Like a Seasoned Professional
Aug 21: Six Surprising Travel Writing Myths
Sep 4: Top 4 Travel Writing Books for Pitching, Selling and Marketing Advice

---
Inspirational Travel Quote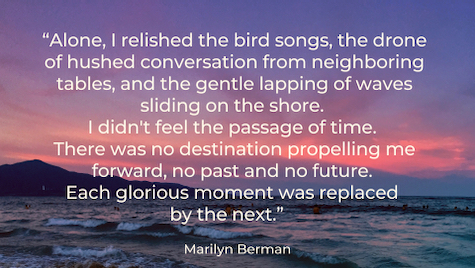 ---
Pitch Travel Write: Most Requested Links
As travel writers, we put words together to paint pictures of our destinations.

Writing about a place we love seems like such an easy thing to do. But, as you know, there's much more to effective and salable travel writing like . . .
- How to say the words in just the right way 
- Sharing information to catch the reader's attention
- Knowing how to keep readers engaged


Our Travel Writing Craft Resource Page gives you 27 free, full length articles about topics that focus on your travel writing craft -- How you can improve your writing and increase your productivity – and get those articles out to editors.

ACCESS THE TRAVEL WRITING CRAFT RESOURCE PAGE


---
MORE RESOURCES FOR TRAVEL WRITERS
Featured Book: The Complete Guide to Query Letters for Travel Writers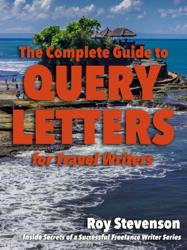 Our best-selling eBook, The Complete Guide To Query Letters For Travel Writers, shows you everything you need to know about crafting compelling query letters to sell your travel articles to magazine editors.

Well-written query letters convince magazine editors that you have an exciting travel story their readers will absolutely love.

In sixteen years of travel writing I've had more than 1,000 stories published in 200 magazines, journals, newspapers, in-flights, on-boards, specialty magazines, and travel websites – and they all started with a query letter. I know how to write killer query letters that work, and I wrote this eBook to show you how to do it.

This is different from all other query letter books because you get 20 sample query letters that worked for me. These are actual query letters I used successfully to get articles published in print magazines.

Each sample query letter comes with a clear explanation of the key things that sold the idea successfully. And you can use my samples to create a template for your own query letters, using the same words and layout.

For the month of July save $5 off the regular price of this book if you use discount code: JQL5

BUY THE BOOK

---
Latest News eBooks
New eBooks Coming Soon
We're about to publish another eBook to help you get your travel stories published. It's called The Best of Roy's Blogs: Roy's Solutions for Selling More Travel Stories, Writing Better, and Earning More Money.
You need to have a lot of skills to be successful in the freelance travel writing game. In the past fifteen years I've been bombarded with hundreds of email questions about many aspects of travel writing. The blogs you're about to read are my succinct answers to these urgent questions.
These blogs are gathered from my email replies, Facebook posts, LinkedIn posts, blogs, and newsletter editorials. They provide quality solutions in summary form to the myriad challenges travel writers face.
Even better, at the end of each blog I give you the link to a more detailed and comprehensive coverage of each topic so you can continue on to a more in-depth post on our website PitchTravelWrite.com.
Follow the advice dispensed in this eBook and you'll earn more from your travel writing by selling more stories and improving your travel writing.
We're excited to announce that we've finished the draft of our ebook and our new release date is late summer of 2023: 500 Print Magazines That Want To Publish Your Travel Articles.
Rather than revise our current eBook, "100 Print Magazines That Want To Publish Your Travel Articles" we decided to write an entirely new book.
We've tossed out the magazines that have folded since the 2016 edition and added in a whopping 450 NEW magazines (maybe more) to this list of magazines. Yes, you read that right! We'll let you know next month how to get access to this list.
This compilation is far more specialized for travel writers than what you'll find in Writer's Market. Compiled over fifteen years from a wide variety of online sources, field resources, and book references, this comprehensive list includes international publications for the English-speaking market.
The magazine lists include . . .
General Travel & Lifestyle Magazines
Regional Travel & Lifestyle Magazines
Luxury Travel & Lifestyle Magazines
Travel Magazines about Select Countries
Motorcycle Travel Magazines
Outdoor Magazines
Airline In-Flight Magazines
Cruise Line On-Board Magazines
Hotel In-Room Magazines
Wedding Destination Magazines
Food & Travel Magazines
Family Travel Magazines
RV & Motor Coaching Travel Magazines
Gold Prospecting & Travel
Inns, B&Bs, Victorian Homes
Expat Travel Magazines
Lighthouses
Travel Photography
Canals & Waterways Travel
---
At Your Service
Coaching and Consulting
Online Courses
If you know someone who will enjoy this newsletter,
please forward or sign up
---
PitchTravelWrite.com, is our information-packed website for travel writers. This e-zine, a series of travel writing books and reference guides, coaching programs, and our workshops all work together to give you guidance in this field.

Our aim is to provide you with practical, nitty gritty information to help you gain entry into the travel writing realm and all the enjoyment that comes with it. 


---
Awards and Accolades
We're thrilled to announce that our website, PitchTravelWrite.com has made The Write Life.com's list of 100 BEST WEBSITES FOR WRITERS for 2020 and 2021! 



You can see the entire list by visiting their website - click on the graphic to view the list now.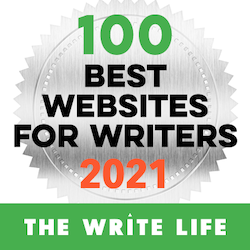 ---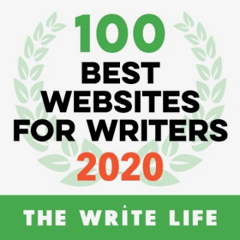 ---
We're proud to announce that our travel writing website, PitchTravelWrite.com has made Writer's Digest Magazine's 2016, 2020, 2021, 2022, and 2023 101 BEST WEBSITES FOR WRITERS.

Writer's Digest doesn't bestow these awards lightly. And we're the only travel writing website on their lists!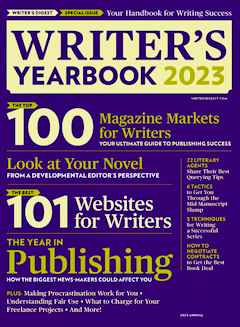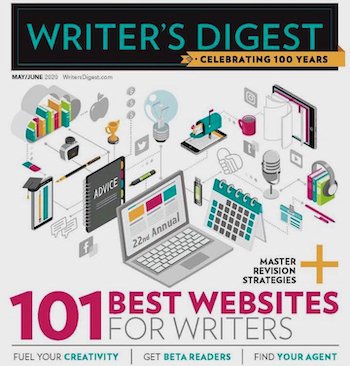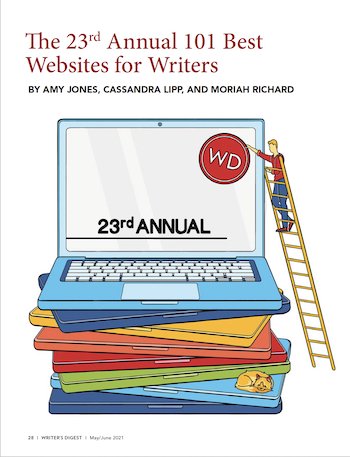 And the accolades for PitchTravelWrite.com just keep pouring in! Our website helps travel writers successfully sell their travel stories.

Thank you, Writer's Digest Magazine for listing us on your "Best Genre/Niche Websites for 2020, 2021 and 2022."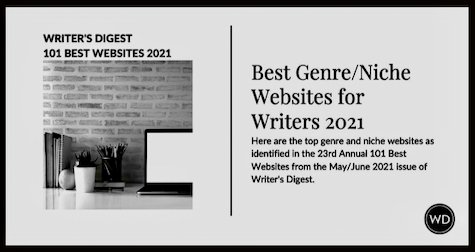 ---
Friend me on Facebook
My Facebook page is about freelance travel writing. I frequently post about:
• links to other well produced travel websites and blogs
• links to my travel articles
• magazine cover stories and back stories
• links to resource pages
• links to coaching and mentoring resources
. . .and plenty of other useful information to get you up to speed



Link to Roy's Personal Facebook page
---


That's all for now. Until next week - just keep pitching! Roy

Roy Stevenson
Pitch Travel Write
www.pitchtravelwrite.com



---