Greetings Fellow Travel Writers!
. . . and WELCOME all new subscribers. Thanks for joining us.


---
Editorial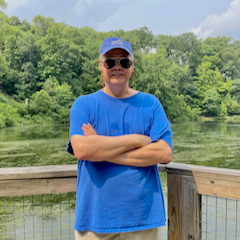 We're currently in NE Ohio, staying in Linda's ancestral home, catching up with her family and friends here. We already hiked at Mill Creek Park to help us recover from jet lag. (In the photo I'm standing on the boardwalk surrounding the Lily Pond in the park.) And we temporarily joined a fitness club to keep up our weight training routine.

While we're in the area we also have a few writing assignments in NE Ohio and Northern Pennsylvania. We're heading to PA for our first assignment on Wednesday.

Our www.PitchTravelWrite.com website has had a banner year!
Early this year we were awarded the honor of being listed in the Writer's Digest Magazine's 101 Best Websites for Writers in their Annual Yearbook.
Then, a couple of months ago, our Online Travel Writing & Marketing Master Class was selected for Reedsy.com's Best Travel Creative Writing Classes for 2023 list. There are only 21 travel writing courses on this worldwide list.
In June our travel writing website was selected for the 2023 Writer's Digest Magazine's 101 Best Websites For Writers.
And this month, Writer's Digest Magazine has chosen our website for their Best Genre/Niche Websites for 2023
We're excited to receive these awards and accolades and hope you are also enjoying all of the free "how-to" content posted on PitchTravelWrite.com to help you become a more successful freelance travel writer.


---
Featured Post
Ten Ways to Write Like a Seasoned Professional
How many times have you picked up a travel magazine, scanned through the articles, and found yourself drawn into a story, completely absorbed? 



Or, how many times have you read the first few sentences of a travel article and then abandoned it from boredom?

It's not necessarily what you write about, but how you tell your story, that makes it compelling. Whether you're writing for the Internet or for print, here are 10 techniques you can use to hone your travel writing craft . . .

READ THE POST


---
Upcoming Posts
Aug 21: Six Surprising Travel Writing Myths
Sep 4: Top 4 Travel Writing Books for Pitching, Selling and Marketing Advice
Sep 18: Writing a Travel Story: The Art of Turning Your Destination into a Compelling Read

---
Inspirational Travel Quote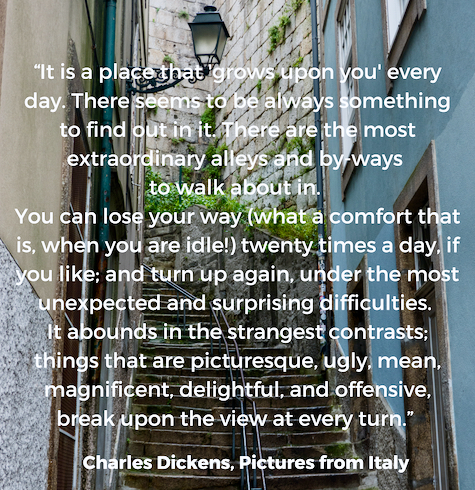 ---
Pitch Travel Write: Most Requested Links About Your Travel Writing Business
When you decide to become a travel writer, there are certain business basics to consider. There's a great deal more to the business of travel writing than just "traveling" and "writing".



Some people approach travel writing as a hobby — and that's fine. But, if you plan to earn income from your travel writing, you need to think of it as a business. And it helps to know a few business basics specific to travel writing.

Our Business Basics Resource Page gives you 21 free, full length articles about travel writing business basics. Yes, we know it's information overload, so we suggest you tackle one or two of these articles each day.

This advice will help you make smarter decisions, save you a lot of time on the learning curve, and show you how to make more money.

Link to Business Basics Resource Page


---
MORE RESOURCES FOR TRAVEL WRITERS
Featured Book: How to Land Press Trips and Fam Tours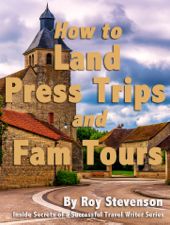 Who doesn't like press trips to exotic and exciting destinations?

Since starting my freelance travel writing career, I've been on more than 200 press trips & fam tours in 25 countries. Places like Belgium, Wales, England, France, Germany, New Zealand, Bali, all over the U.S.A., and many other exotic and exciting destinations.

I tell you this not to show off, but to show you how you can get regular press trip & fam tour invitations.

Books about travel writing might mention that press trips are available to travel writers, but they fall woefully short when it comes to telling writers how to actually get these press trip invitations. Most veteran travel writers keep this information to themselves.

My manual, How to Land Press Trips and Fam Tours, tells you exactly what you need to do to get invitations to press trips and fam tours, and how to organize self-guided press trips.

For the month of August save $10 off the regular price of this book if you use discount code: AUTEN

Testimonial

Here's a review of How to Land Press Trips and Fam Tours by travel blogger Chris Backe:

"I was extremely impressed with Roy's last book, so reviewing another of his books was a no-brainer. In "How to Land Press Trips and Fam Tours" Roy takes a simple, logical approach to getting invited (or getting on the list) by the folks that have the budgets to offer them. Reality checks are aplenty, and he links to several excellent sites or conferences to stay in-the-know. There are also several sample letter templates to borrow from, along with an entire chapter on etiquette (which could easily be titled 'How to ensure this isn't your last fam trip ever!')

At 75 pages long, the only thing it really lacks is fluff. You can breeze through the basics in a single sitting, but actually taking action will be your bigger challenge. The book does everything it can to offer tools and advice, but it's still up to you to follow it."

BUY THE BOOK

Don't forget: For the month of August save $10 off the regular price of this book if you use discount code: AUTEN

---
Latest News eBooks
We're publishing a New eBook:
You need a combination of skills to succeed in the freelance travel writing game. Since 2007 I've been bombarded with hundreds of email questions about all aspects of travel writing. The blogs you're about to read are my succinct answers to these urgent questions.
These blogs are gathered from my email replies, Facebook posts, LinkedIn posts, blogs, and newsletter editorials. They provide quality solutions—in summary form—to the myriad challenges travel writers face.
Even better, at the end of each blog I give you the link to a more detailed and comprehensive coverage of each topic. If you'd like to learn more about each blog, you can continue on to a more in-depth post on my PitchTravelWrite.com website. You're getting a two-for-one on every single post!
These blogs are grouped in 13 categories ranging from finding magazines to pitch to writing killer query letters, and from selling and marketing your travel articles to the business basics every serious travel writer needs to know.
Follow the advice dispensed here and you'll earn more from your travel writing by selling more stories and improving your travel writing.
---
At Your Service
Coaching and Consulting
Online Courses
If you know someone who will enjoy this newsletter,
please forward or sign up
---
PitchTravelWrite.com, is our information-packed website for travel writers. This e-zine, a series of travel writing books and reference guides, coaching programs, and our workshops all work together to give you guidance in this field.

Our aim is to provide you with practical, nitty gritty information to help you gain entry into the travel writing realm and all the enjoyment that comes with it. 


---
Awards and Accolades
We're thrilled to announce that our website, PitchTravelWrite.com has made The Write Life.com's list of 100 BEST WEBSITES FOR WRITERS for 2020 and 2021! 



You can see the entire list by visiting their website - click on the graphic to view the list now.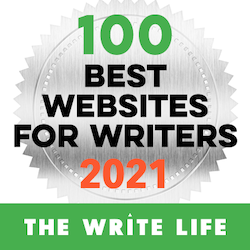 ---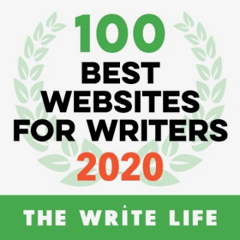 ---
We're proud to announce that our travel writing website, PitchTravelWrite.com has made Writer's Digest Magazine's 2016, 2020, 2021, 2022, and 2023 101 BEST WEBSITES FOR WRITERS.

Writer's Digest doesn't bestow these awards lightly. And we're the only travel writing website on their lists!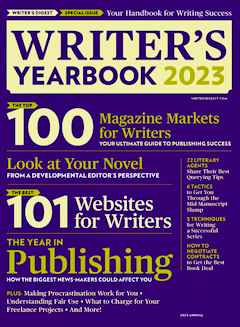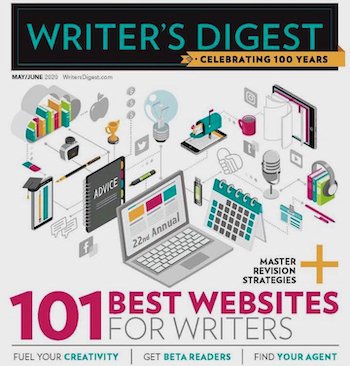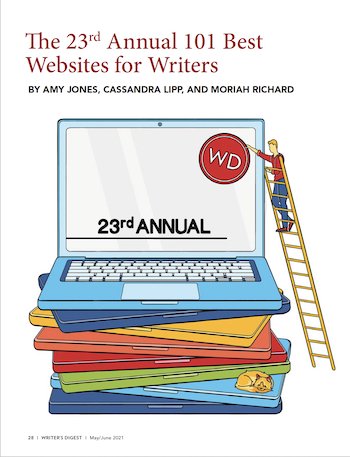 And the accolades for PitchTravelWrite.com just keep pouring in! Our website helps travel writers successfully sell their travel stories.

Thank you, Writer's Digest Magazine for listing us on your "Best Genre/Niche Websites for 2020, 2021, 2022 and 2023."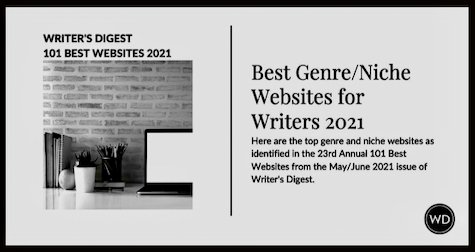 And the accolades for our PitchTravelWrite.com travel writing website just keep pouring in!

Our Complete Travel Writing & Marketing Master Class is ranked #1 on TravelWritersExchange.com's Top Ten Travel Writing Workshops. https://bit.ly/2UV7wjW

Our Online Travel Writing & Marketing Master Class has made Reedsy.com's Best Travel Creative Writing Classes for 2023 list. There are only 21 travel writing courses on this worldwide list! Here's the link to the list: https://blog.reedsy.com/creative-writing-classes/travel/
---
Friend me on Facebook
My Facebook page is about freelance travel writing. I frequently post about:
• links to other well produced travel websites and blogs
• links to my travel articles
• magazine cover stories and back stories
• links to resource pages
• links to coaching and mentoring resources
. . .and plenty of other useful information to get you up to speed



Link to Roy's Personal Facebook page
---


That's all for now. Until next week - just keep pitching! Roy

Roy Stevenson
Pitch Travel Write
www.pitchtravelwrite.com



---