Greetings Fellow Travel Writers!
. . . and WELCOME all new subscribers. Thanks for joining us.


Editorial: How Do You Build Your Magazine Pitch Lists?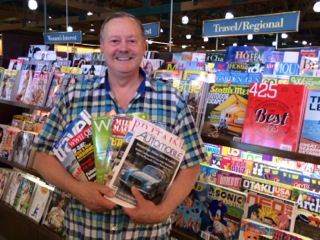 Novice travel writers have one immediate priority — to build your bylines, online and in print.

You start by coming up with some travel story ideas. The next step is to create your travel magazine pitch lists. I call them distribution lists.

You should create your lists after you've dreamed up your story ideas. The story ideas help you decide which magazines to pursue.

It's best to spend your time making distribution lists specific to your story ideas. Some writers create one huge generic list and hope some of the magazines will be a good fit for their story. This doesn't work as effectively. Make your lists specific to your ideas.

As you construct each list, you should combine them into a "Master List", using a simple table or a spreadsheet.

Over the years, as you build your lists and merge them, your master list will grow. Mine currently lists 750 magazines. This has taken me fourteen years, and I add to it as I discover new publications.

Building magazine distribution lists is a critical step in the publishing process. Don't skimp on this. Although it will take you considerable time and effort to build your lists, it's well worth it. And, once you have created your lists, they'll be at your fingertips forever. They won't vanish overnight from your computer.

Distribution lists let you unlock the sales potential of your query letter and sell more stories. Every serious writer needs these magazine lists because the names on this list are your potential buyers. The more potential buyers on your list, the more chances you have to get your work published.

Here are the steps to creating your own magazine lists. Here are the steps to creating your own magazine distribution lists . . .
---
This Week's Featured Post
Strategies For Multiple Acceptances
Anyone who follows my rigorous marketing approach to freelance writing knows that I'm a strong advocate of simultaneous submissions. Sending out queries, conveyor belt style, has been largely responsible for me getting more than 1,000 articles published in 200+ magazines, newspapers, custom publications, trade journals, on-boards, in-flights and specialty magazines.

Many freelance writers shun the practice of submitting their queries simultaneously. Their big concern is, "What do I do if more than one editor wants to buy my story?" 

My article answers this burning question. Here are four strategies to use when you strike it rich. These strategies work nicely for me when more than one editor clamors for my stories.

READ THE ARTICLE . . .

---
Upcoming Posts
Apr 26: The Art Of Reselling Your Travel Articles
May 3: Writing Museum Stories
May 10: How To Create and Break Into Your Own Travel Writing Niches


---
PitchTravelWrite.com Success Stories
Rey Waters: With Travel Writing, My Life Cannot Get Any Better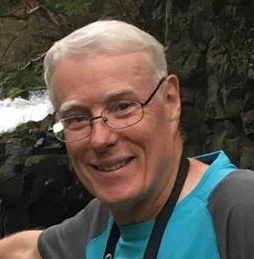 "I enrolled in a travel writer's course and published my first article in Travel Post Monthly.  

It was not long after, that I discovered Roy Stevenson's travel writing books. 
His first book that I read was Get Published Now. It had a section that mentioned getting started in your own back yard. At the time we were living in a suburb of Atlanta, Georgia. My wife and I walked a two-mile hiking trail around a lake every day for our exercise.  

During these walks we met all types of very interesting people. I pitched a story idea to our local newspaper and I guess you can say the rest is history. 
That's how it all began. And here's Rey Waters' success story about how far he's taken his work . . .

READ REY'S STORY . . .

---
Pitch Travel Write: Most Requested Links about Productivity & Goals
If you want to sell more travel stories, maximize your time, & wring as much money as possible from your freelance writing, here are three articles packed with advice and ideas to boost your productivity.

Seven Ways to Increase Your Travel Writing Productivity and Take Control of Your Time

Six Ways to Increase Your Travel Writing Productivity and Create More Time

It's important to sell multiple story angles about a place. Here are four reasons it makes sense to do so.


---
Inspirational Travel Quote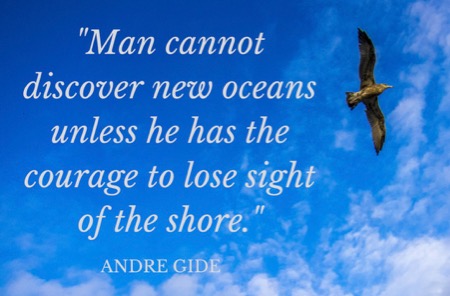 ---
RESOURCES FOR TRAVEL WRITERS
Featured Bundle: Advanced Travel Writer's Two-Pack Reference Guides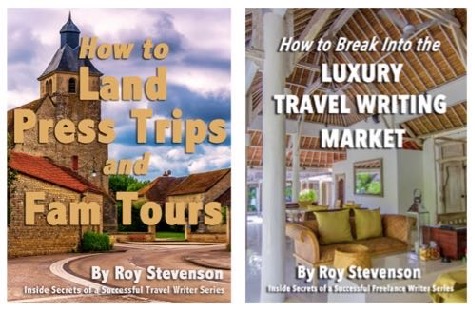 Take your travel writing career up a few notches with our advanced reference guides.

In How to Land Press Trips and Fam Tours you'll learn about how to use your assignments to request free and low-cost travel.  You'll also get all the resources successful travel writers have at their fingertips to network with the right people and have DMOs clamoring to invite you to visit their region.

If luxury is your preferred style of travel our manual, How to Break into the Luxury Travel Writing Market will help you move quickly into this market. And it gives you a huge ready-made list of magazines and websites interested in publishing luxury articles.

When you purchase both these books together, you automatically save 10% off the price of the individual books. And this month only, if you use Promo Code AP5 you can get an additional $5 off!

LEARN MORE AND BUY THE 2-PACK


---
Group Coaching Mastermind Community
Our first Group Coaching Mastermind Community kicked off in October, 2020, and we've got a global group with members living in Australia, Belgium, Canada, Vietnam and the U.S. We're very excited about this group of writers and our new community! We added new members to our community in early January and they're getting to know the group and participate in writing activities.

If you missed out on the opportunity to join this session, you can get on the waiting list for the next session starting in June . . .

Learn more and get on the waiting list . . .

---
Live Workshops
People have been asking when our 2022 workshops in New Orleans, Louisiana are scheduled.

Here are the 2022 dates:
June 17-20, 2022, Travel Writing & Photography Retreat
June 22-24, 2022, Marketing Master Class for Travel Writers


We've had lots of interest already. You can sign up for our no-obligation interest list for these workshops and receive our substantial early bird discounts when we open registration:

GET ON THE 2022 LIVE WORKSHOP NO-OBLIGATION INTEREST LIST HERE
---
Did You Know . . .
Our Complete Marketing Master Class for Travel Writers is ranked #1 on TravelWritersExchange.com's Top Ten Travel Writing Workshops.

You can access the list of the top ten travel writing workshops at the link below . . .

Travel Writers Exchange workshop list: #1 Marketing Master Class

Online Travel Writing & Marketing Master Class
Now, you can study our Marketing Master Class for Travel Writers online for only a fraction of the price of the live class! We recorded it LIVE in Seattle, for aspiring travel writers who weren't able to attend in person.
Who's it for?

If you're a novice travel writer, or you haven't had much luck selling your articles to print magazines, this Online Travel Writing & Marketing Workshop is for you.
If you weren't able to travel to our Live Master Class, here's the opportunity to attend anyway - without any travel costs and at a substantially reduced cost!
If you work a full-time job and can't get time off to attend the live class – you can still attend on your own schedule after working hours.
If you've wanted to attend our Live Marketing Master Class but can't get your schedule to fit with the dates it's offered – here's your opportunity to attend at your own convenience.
---
At Your Service
Coaching and Consulting
Online Courses
Vietnam 1-1 Retreat & Consulting
Expat Consulting
email: pitchtravelwrite@gmail.com
If you know someone who will enjoy this newsletter,
please forward or sign up
---
PitchTravelWrite.com, is our information-packed website for travel writers. This e-zine, a series of travel writing books and reference guides, coaching programs, and our workshops all work together to give you guidance in this field.

Our aim is to provide you with practical, nitty gritty information to help you gain entry into the travel writing realm and all the enjoyment that comes with it. 




We're thrilled to announce that www.PitchTravelWrite.com is once again on The Write Life's list of 100 BEST WEBSITES FOR WRITERS! 



You can see the entire list by visiting their website - click on the graphic to view the list now.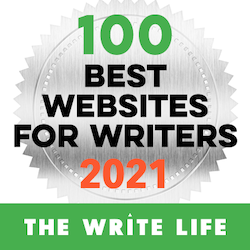 ---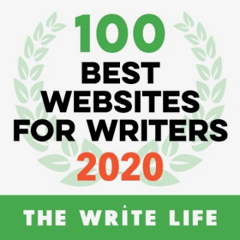 ---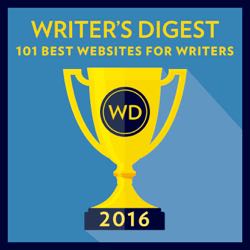 ---
Friend me on Facebook
My Facebook page is about freelance travel writing. I frequently post about:
• links to other well produced travel websites and blogs
• links to my travel articles
• magazine cover stories and back stories
• links to resource pages
• links to coaching and mentoring resources
. . .and plenty of other useful information to get you up to speed



Link to Roy's Personal Facebook page
---


That's all for now. Until next week - just keep pitching! Roy

Roy Stevenson
Pitch Travel Write
www.pitchtravelwrite.com






---