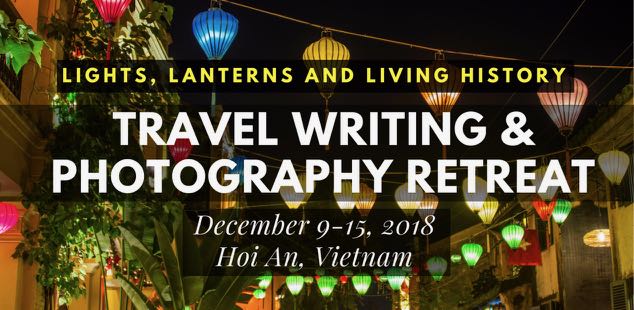 Hoi An Travel Writing Retreat
Do you want to be a travel writer?  Do you want to improve your skills at this enjoyable craft?  Do you want some practice using your camera to help tell your story?

At our Hoi An Travel Writing & Photography Retreat we'll spend time together inside and out of the classroom learning about travel writing and using photographs to help you tell your story. 

This unique destination writer's retreat includes creative travel writing and photography workshops to provide the skills you need to be a successful travel writer.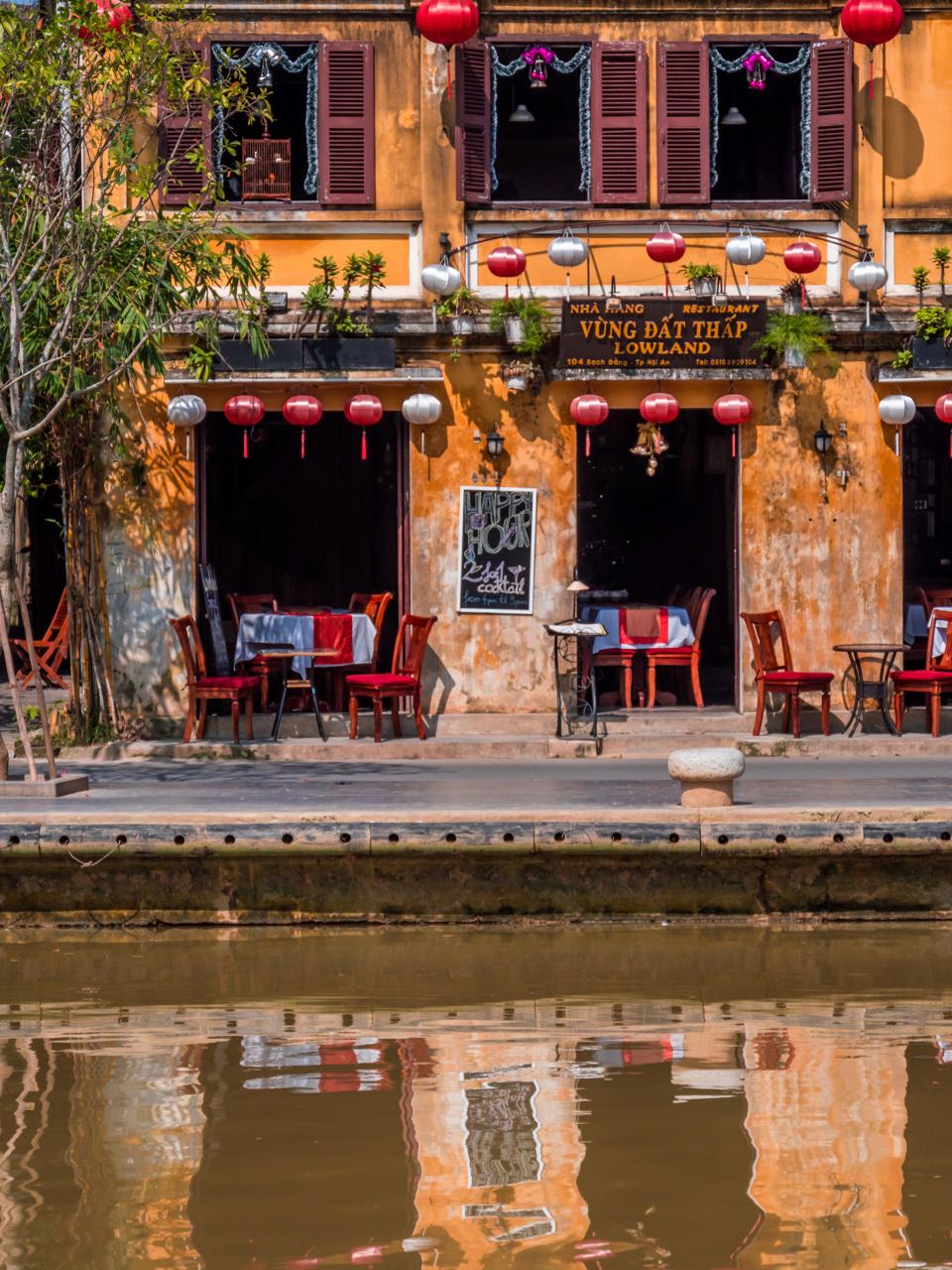 Vietnam's atmospheric and beguiling UNESCO World Heritage City of Hoi An offers an unforgettable experience.  It will inspire your writing, spark your imagination and please your palate.  Hidden inside the ancient buildings are some of the best culinary delights known to mankind.

Learn the craft of travel writing while touring this extraordinary destination. No experience is necessary; just bring an open mind, a laptop, or simply pen and paper.  Your sense of curiosity and creative juices will flow no matter which tools you use.

We'll explore all the fascinating local attractions and experience true Vietnamese culture — all while learning the craft of travel writing and photography from a seasoned travel journalist and photographer. Part of each day is devoted to instruction.  The rest is set aside for exploring with the group or on your own.  And there's plenty of time to relax, reflect and work on your writing. 

We give our participants plenty of free time to get out and discover their own stories.  The classes will help you write personal travel memoirs and stories you can keep for yourself, publish professionally or share with friends and family online. 

The techniques we teach won't just help you write better - they'll help you travel better, too.  You'll gain a richer awareness and deeper insights into the places you visit.  Because you'll be writing about it and taking photos you'll delve more deeply and look more closely at everything around you. 

Class sessions are meant help you write more clearly about your trip while you're in Hoi An.  And they'll help you pen your stories about past and future journeys, too.

This retreat is open to writers of all skill levels.  It's crafted to allow plenty of flexibility to concentration on the things that interest you most.
Skills You'll Develop and Things You'll Learn
The seven trade secrets of good travel writing
How to develop your personal travel writing voice and style
Crafting a compelling beginning or lede
Developing your story ideas and story angles to make them marketable
Tips and advice to craft active, compelling stories
How to improve your story structure and writing technique
Secrets to turn your creative sparks into exciting stories
Expert tips on how to make your travel writing more descriptive
How to avoid the worst travel writing mistakes
Making your writing stand out to a magazine editor
Important travel writing rules you must know to be successful
Photography tips and techniques that will help sell your travel stories
Developing Story Ideas and Angles

All travel writing is grounded in a story topic and story angle. This class explores where to look for story ideas and how to develop a strong story angle. 

You'll start work on a writing assignment by developing a story topic and angle.  Then you'll spend time in discussion with your small writing group in the breakout session.  Finally, you'll get some input from the instructor about how to tweak your ideas and make them shine.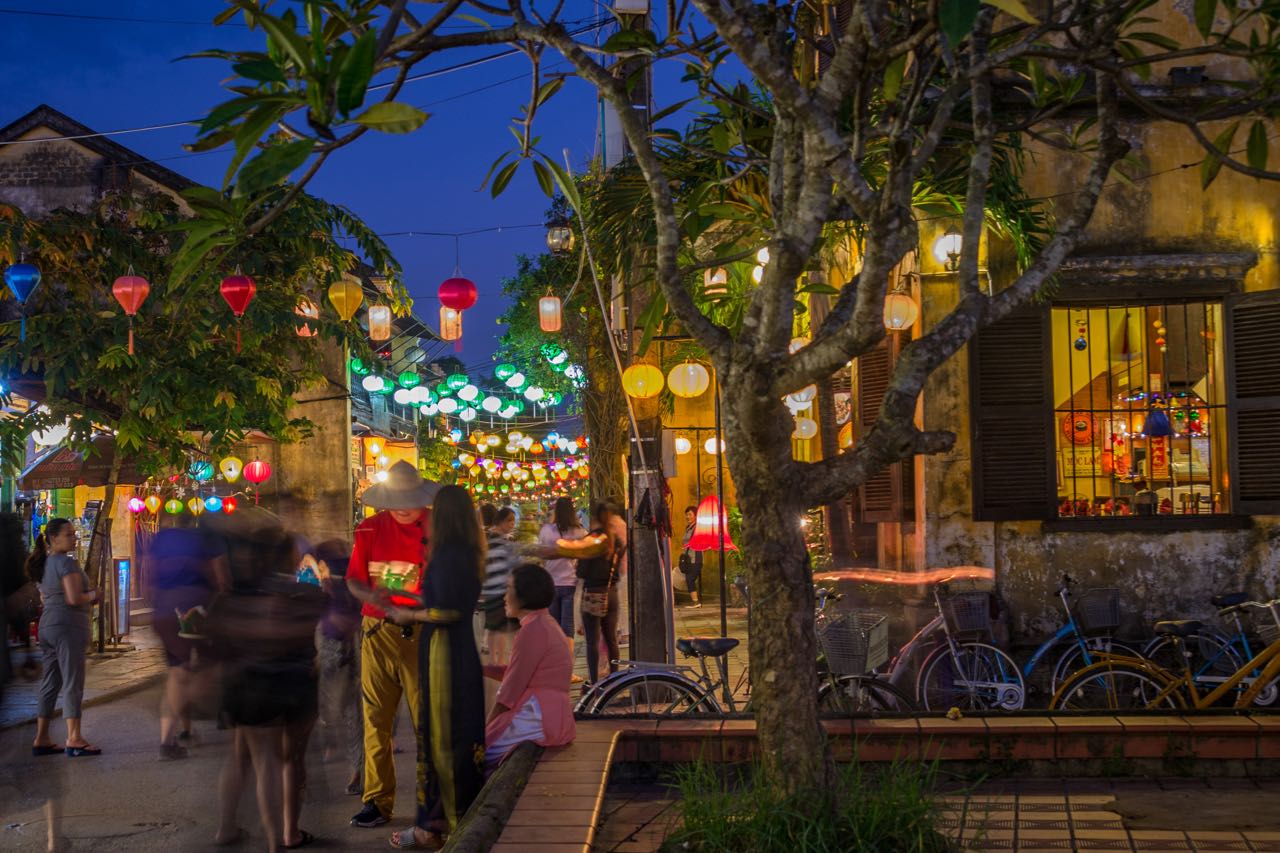 Story Structure and Writing Technique

From developing your introduction to outlining your article and wrapping it all up, this session will provide a step-by-step outline for crafting a winning travel piece. 

Photography to Tell Your Story and Sell It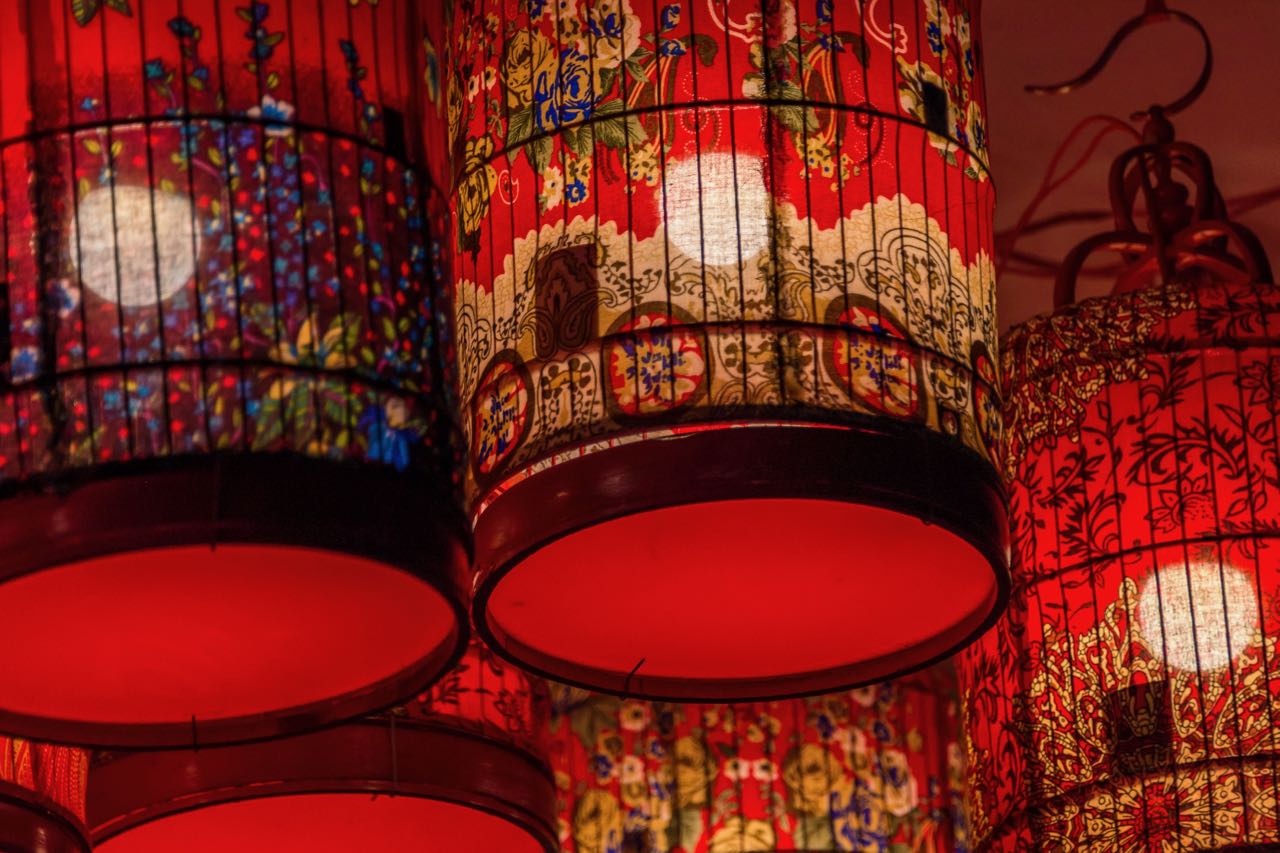 Photography is an important part of travel journalism, but you don't have to be a professional photographer to create professional-looking photos that will help sell your travel stories.

This workshop cover bringing your stories to life with images.  We'll cover the basics: subject selection, framing, composition, lighting.  And we'll show you how to take photographs that convey a sense of place, deliver a gallery editors love, and basic processing to make your photos shine.

The retreat includes on-location photoshoots and assignments. We'll explore Hoi An and the surrounding area where each writer will have a chance to shoot photos.  And we'll spend time reviewing your photos for feedback and sharing.

Additional Benefits

A private Facebook group will be available as soon as we open registration.  You can share your work, get advice, and solicit feedback from us before and after the retreat!

While you're in Hoi An, you'll receive writing tasks to submit for honest and constructive feedback to help you grow as a writer!

We'll facilitate small group breakouts to share ideas, offer feedback and motivate each other.

There will be early morning and early evening photoshoots.  Learn about light and how to get the most dramatic shots of this ancient city.

Registration Details Coming Soon ...
Prices and Packages will be announced in March, 2018.

Sign up for the interest list and we'll notify you when prices are posted and when registration opens.