Business card – check.  Travel writer's website – check.  Social media followers – check.  I had everything a travel writer needed except — travel.

My retirement income didn't include a travel budget. My living expenses were covered, but little else. What was I thinking? Travel writers need to travel, right?

"Go local," a successful writer mentor advised. It took a while to realize, I lived in a place people want to visit, California's wild and remote Mendocino Coast.

I searched for local papers and magazines to query with stories about my hometown. Why not? I wasn't headed to Africa. I didn't have the funds for an exotic island escape.  With no bylines, press trips weren't on offer, and my travel budget was $0. Might as well give local a shot.

My first byline was in a monthly newspaper covering local music, art, entertainment, and food. I wrote a preview of a dance concert. It was easy, the dance master was a friend.

My 2nd story previewed a music festival with local musicians honoring the music of Bob Dylan. The producer was my next-door neighbor.

The tabloid accepted the stories and photos I submitted covering my small seaside town. Acceptance of my work month-after-month built my confidence. I began to query national magazines and websites, offering stories of the coast. They were accepted.

Since those first articles, I've had many stories published, including photos, several videos, and a few maps. I've become a features-stringer for a weekly coastal newspaper. Between the two papers, four to five of my local stories per month are published.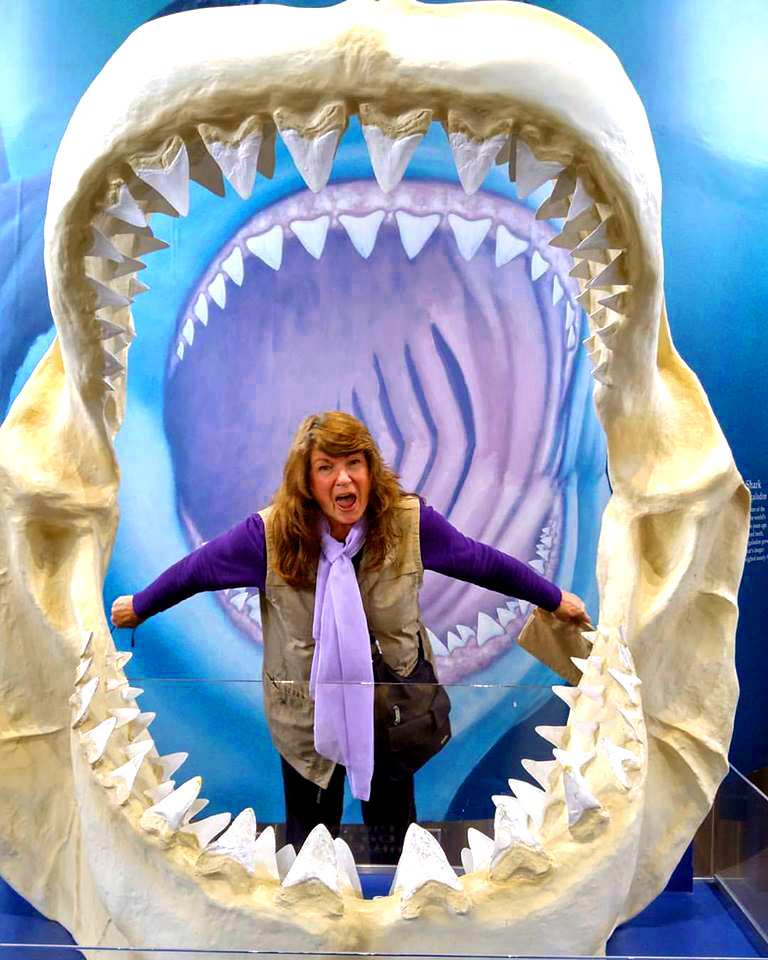 I'm also a regular contributor to a lovely quarterly magazine covering Mendocino County food producers and other places visitors can enjoy. I'm a monthly contributor to an online magazine featuring destination itineraries for long weekends. These are all paid gigs. I also work with numerous other publishers on an assignment basis.

I'm finally a writer that travels. Last year I logged over 12,000 miles domestically. This fall I'll be in England for a month. I still write for local publications. They believed in me from the start of my writer's journey. They are a source of regular income.

My research and photography generally lead to stories for national publications. My bylines help me secure all-expense paid press and FAM trips.

Here are just a 'few' of my adventures—travel by air, auto, train, cable car, tram, ferry, paddle wheeler, taxi, and bus. I've stayed in 5-star hotels, a luxury lakefront condo, farms, a ranch, and glamped in the redwoods. Breakfasts, lunches, dinners, snacks, happy hours, food tastings, coffee cupping, tea tasting, Greek cooking lessons, Minorcan cooking lessons, cocktail lessons, wine tasting, and spirits tastings were on my itinerary last year.

I've been indoor skydiving, zip lining, harbor cruising, bike touring, kayak touring, and nature preserve hiking. I've secured museum passes, private gallery-opening invitations, factory tours, meditation classes, falconry lessons, fly fishing lessons, theater tickets, whaleboat rowing, an African wildlife preserve tour, wax museum passes, excursion train rides, and aquarium passes.

Those experiences, in turn, secured more assignments, more bylines, and more paychecks. And to think, it all began with a story in my own front yard.

No matter where you are on the planet, there is something interesting, beautiful, tasty or just plain weird. Find it, write about it, and pitch it to a local publication. You'll be on your way out of town before you know it.