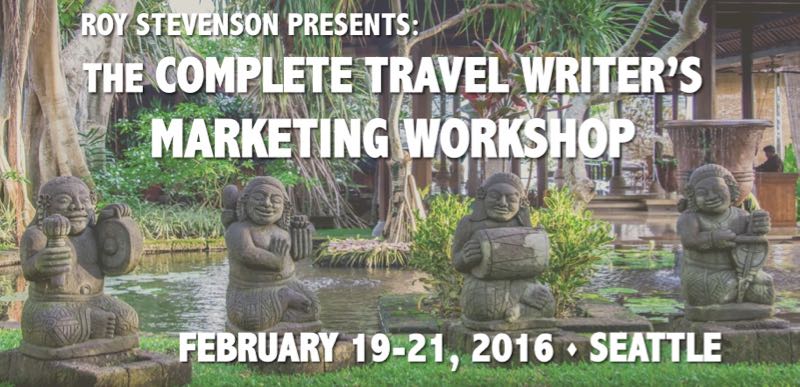 The Complete Travel Writer's

Marketing Workshop
"If you can't sell your articles, you don't get to write them."

This is the harsh reality of freelance travel writing.  And it's why I've created  The Complete Travel Writer's Marketing Workshop.

Seminars about the craft of travel writing are a dime-a-dozen. But until now, there's never been a workshop specifically designed to show you how to sell your travel stories.

Most travel writers and bloggers struggle with querying and pitching their travel stories.  And they have very little idea where to sell their articles.

Some workshops touch on rudimentary marketing techniques.  But their token sales coverage has been so scant as to be useless.  They raise more questions than they answer and just gloss over the actionable nuts-and-bolts details of selling and marketing travel articles.

The Complete Travel Writer's Marketing Workshop is different from all other travel writer's workshops because it will radically improve your sales and marketing learning curve, and you'll sell more travel articles.  If you follow my advice, it will place you at an advanced level in this rewarding field.

Beginners waste valuable time stumbling through the marketing minefield, damaging their relationship with magazine editors.  They often burn their bridges as they go because of the mistakes they make.

I'm going to show you how to sell more travel stories to print outlets without making the common marketing errors that novice writers make.

In the Complete Travel Writer's Marketing Workshop you'll learn...

How to dream up travel stories that will REALLY sell
How to assess the 'marketability' of your travel story ideas and know when to discard an idea
How to make your query letters enticing and irresistible to magazine editors
Why you should always query your story idea before writing it
How and where to find dozens—even hundreds—of publications that want to buy your travel stories
How to create sparkling query letters that WILL sell your stories
The top query letter formatting and sequencing tips used by top tier professional travel writers
Amateur query letter mistakes to avoid at all costs

What gives me the chops to teach a travel writer's sales and marketing class?   I'm glad you asked!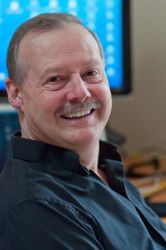 I'm Roy Stevenson and I'm one of the most prolific travel writers in the U.S.
I've sold more than 1,000 articles to travel and specialty print magazines, in-flights, on-boards, trade journals, newspapers, and online outlets.
And, I'm an expert at selling travel stories to magazines. In fact, I sell 90% of the stories that I pitch to editors.  Most freelance writers are lucky if they can sell 25% of their stories!

I coach travel writers around the world on the intricacies of pitching and querying, and the writers who follow my advice have met with significant successes.


. . . like one of my writers who recently scored a four-figure assignment that also got him a one-week press trip through the central Greek Pindus Mountains on an AMC Jeep 4 x4 vehicle. 
Another of my writers received free tours and meals on a Caribbean island after securing print and online travel assignments - before she even left on her trip!

This intensive, three-day Complete Travel Writer's Marketing Workshop covers all of my most important and most effective sales techniques.

At the Complete Travel Writer's Marketing Workshop you'll learn...

Strategies that will boost your travel story acceptance rate or get your first print bylines
How to use simultaneous queries to get more assignments and get published faster

How to pitch several story ideas to multiply your acceptance rate
How to handle multiple article acceptances like a pro (this happens to me frequently)
How to resell your articles multiple times around the world (I do this all the time)
How to address your lack of bylines and get around that 'I haven't been published before' problem, in your query letters

Plus, you'll learn how to use your assignments to request complimentary travel perks.

Most novice travel writers don't know how to use their travel assignments as collateral for complimentary travel; free accommodations, meals, tours, luxury cruises, and entry to tourist attractions.  Magazine assignments are your ticket to getting invited on exciting press trips to regional, national, and international destinations. 

Did you know your writing assignments can open the door to fantastic travel perks? 
Since 2007, I've been on 90 press trips and Fam tours around the Pacific Northwest, the U.S., and to countries like Germany, France, Wales, Belgium, and the United Kingdom, not to mention Singapore, Borneo, and New Zealand … and many others.

I receive one or two press trip invitations each week, and decline most of them. You see, I'm an expert at using assignments to get complimentary travel.
I've been on cushy assignments to places like Bali . . . where we stayed 28 nights at 12 of the country's high-end luxury resorts and spas.  By day we enjoyed private tours of this exotic island - visiting temples, museums, pools, beaches, and small villages.

We luxuriated in private Balinese style villas, enclosed by tall privacy walls covered with lush, native vines.  The exquisite décor, plush furnishings, private pools, and resting cabanas made it difficult to leave.  And we enjoyed sumptuous meals in our private, outdoor dining room, delivered by a small horde of friendly wait staff.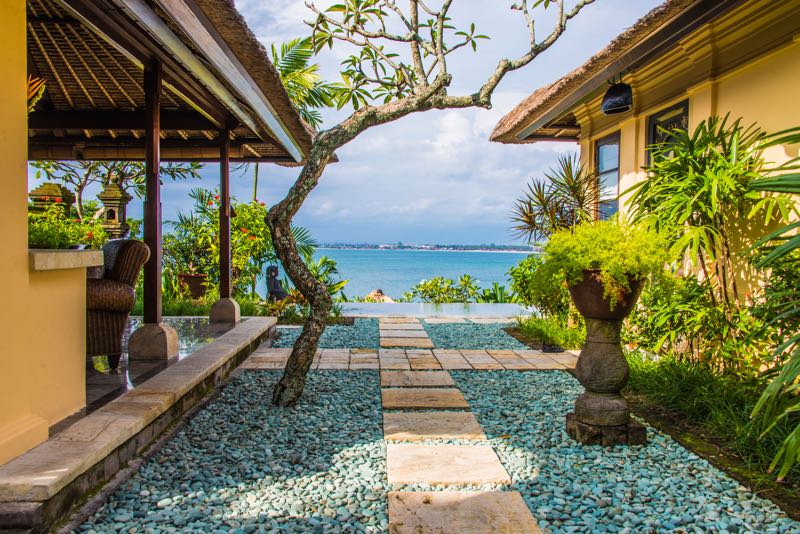 On another assignment we boarded a beautiful, historic, 126-foot long schooner for a 4-day luxury wine cruise through Washington State's Salish Sea.  We strolled through quaint harbor towns and visited picturesque wineries, tasting crisp, fruity whites and distinctive red wines made in the region.

Each evening we anchored in peaceful, secluded island coves, and shared wine and stories over delicious fresh platters of seafood, with an on-board sommelier to make the pairings.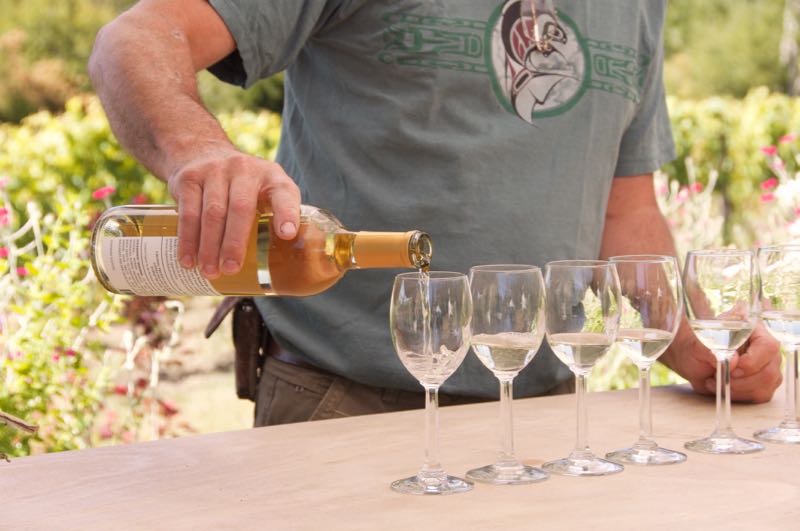 At the Complete Travel Writer's Marketing Workshop I'll show you...

How to use your travel writing assignments, credentials, and skills to request free or heavily discounted travel, accommodations, meals, tours, luxury cruises, and entry to tourist attractions, and
How to get invitations to press trips, Fam tours, restaurant openings, wine tastings, film festivals, and even spa treatments.
This workshop will walk you through my pitching and querying process, step-by-step, so you will know how to secure travel-writing assignments. 

And I'll show you how to parlay your assignments into complimentary tours like my week-long cruise down France's magnificent Burgundy Canal on a luxury boutique 146-foot long hotel barge.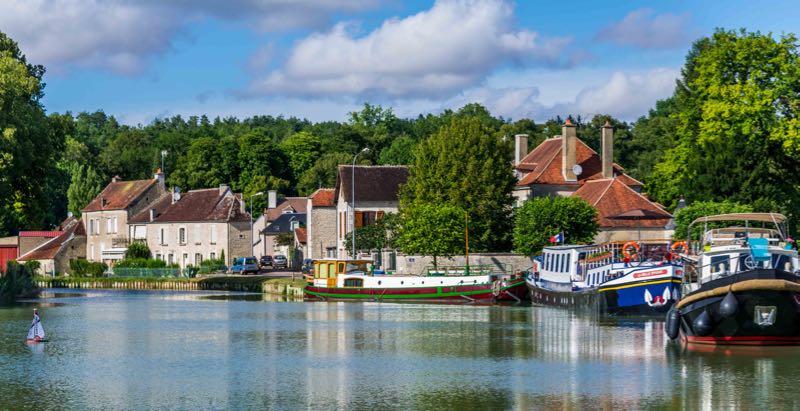 With a crew of six for only seven passengers aboard, our days blurred past in bucolic bliss as we cruised sedately down the canal.  We passed medieval stone villages, fields of sunflowers and haystacks, bushy hedgerows, and stunning French farmhouses tucked away among the rolling hills.
---
 I've carefully put together this definitive three-day workshop based on my extensive travel writing experience.

In February I'll show you every technique, tip, and trick that I use to sell my travel stories . . . and then I'll show you how you can convert your travel assignments into complimentary travel.

My Complete Travel Marketing Workshop will show you...

How to market yourself and create your travel writer's platform
A timeline for assembling your personal marketing platform
Who & where to network with in the travel writing industry and who you should not bother networking with
How to introduce yourself and your writing to editors
How to use social media as a marketing tool and whether or not it helps you get travel assignments?
What your website should—and should not—include
And, I'll throw in a half-day of instruction on how to improve your travel writing and make it sparkle. 
Follow my tips and my practice exercises and your travel writing will stand out above the masses.  You won't make novice travel writing mistakes like "first we did this, and then we did that" that scream "amateur" at editors, and makes them hit the delete key.

At my Complete Travel Marketing Workshop I'll show you...

How to avoid the most common beginning travel writer's mistakes
How to write in the active voice to bring your stories to life
Words and phrases to avoid, and
How to describe your destination in a new, fresh way.
What You Get at the Workshop and Beyond:

You will receive 3 full days of inspiration and the information you need to become a successful travel writer in today's market, including:
In-depth instruction about how to sell your articles and get published in print and online.
In-depth guidance about how to use your assignments to land press trips and Fam tours.
My best tips about writing enticing query letters and captivating travel articles that editors will love.

Printed and digital resources to use during the workshop and at home (valued at more than $150).

This includes a printed workshop manual, The Complete Guide to Marketing and Selling Your Travel Articles

and my digital guide,

How to Land Press Trips and Fam Tours.
Your workshop fee also includes post-workshop coaching with Roy (value: $347).  How many times have you attended a workshop, only to get home and realize you had more questions?  Follow-up coaching with Roy will give you the chance to work with Roy for one of your travel articles. 

Your post-workshop coaching with Roy includes three complimentary eBooks:  The Complete Guide to Query Letters, Fifty Websites that Want to Publish Your Travel Stories, and 100 Print Magazines the Want to Publish Your Travel Articles.

I want you to succeed as a travel writer! 
Please join me in Seattle on February 19-21, 2016, for The Complete Travel Writer's Marketing Workshop.

---
Registration is closed.  Please check back for future courses. 
If you want to be placed on our notification list, please subscribe to our free e-zine, or complete the form below for more information. 
Thank you!

---
Roy Stevenson's work has been published in more than 200 print and online outlets including: Britain Magazine, Scotland Magazine, This England, Australia & New Zealand, International Living, Global Living, American Cowboy, Smithsonian Air & Space, Renaissance, Emirates Open Skies In-flight, Disney Cruise Line On-board, Norwegian Cruise Line On-board, Holland America Compass On-board, Beers-of-the-World, Beer Connoisseur, Beer Magazine, Beer & Brewery, Cheese Connoisseur, Collectible Automobile, Blue Water Sailing, Canadian Yachting West, Classic Boat, Spaceflight,  Sculpture, Lost Treasure, Northwest Travel & Life, Northwest Meetings & Events, National Communications, Popular Communications, South Sound, Gorge Guide, Off-Road Adventures, Jeep Action, Oregon Coast, Sunday Oregonian, New Zealand Sunday News, South China Morning Post and many other print publications.  You can find more information on his professional writer's website at www.roy-stevenson.com.

---
---
---