The Complete Travel Writing, Marketing & Photography
Destination Workshop
October 23rd – 29th in Chiang Mai, Thailand
Experience the world's most luxurious destinations (and get paid for it).

The Complete Travel Writing, Marketing & Photography Destination Workshop is an exclusive six day program.

We'll explore, in detail, every single step of my travel writing, pitching and selling strategy.

Other workshops gloss over the details, but that's not how we do things around here. You will walk away from this program knowing exactly how to get sensational paid trips around the world and sky-
rocket your travel writing success – even if you're starting at $0.

Workshop participants will experience a luxurious blend of comfort, fascinating cultural activities, culinary delights, soft adventure and serious in-depth instruction on exactly how to pitch, sell and write
your travel stories.

The workshop is limited to just ten participants to guarantee a high quality experience and allow plenty of time for interaction between your instructors, guides and fellow writers.

 Are you ready to learn what travel writing success feels like?

Let's imagine it right now. Picture yourself in January, 2017.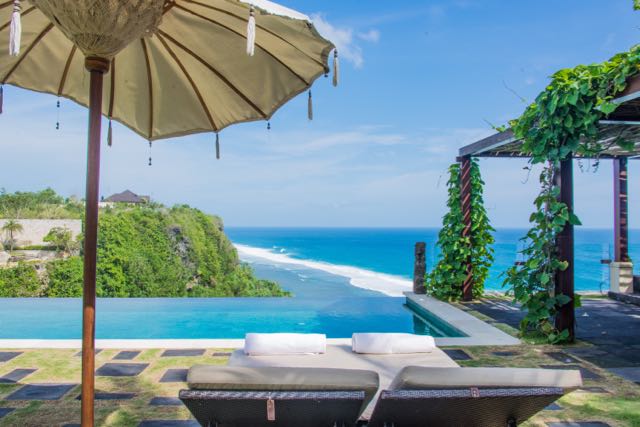 It's early evening and you're luxuriating in a 5-star Balinese lifestyle resort. You're reclining on a pristine white daybed with your partner, sipping a cocktail beside the gorgeous infinity pool. Maybe you
spent the day wandering around a market and marvelling at the colors, smells and sounds. Perhaps you were inspired by art galleries, found intriguing historical sites, enjoyed a bird's eye view from a hot
air balloon and took a dip in the crystal clear turquoise ocean.

Soon you'll be heading over to the resort's Michelin-starred restaurant, where you'll dine on exquisite international cuisine in opulent beachside surroundings. Tomorrow you'll be experiencing a bespoke
aromatherapy spa treatment before boarding the hotel's VIP yacht for an unforgettable snorkelling and diving trip. And the best part?  You're getting paid to do this.

This isn't an unachievable dream. I've been paid to travel the globe and stay in the most exclusive hotels and resorts for over nine years. My travel stories have appeared in more than 200 publications and
I've earned thousands of dollars writing about the world's most luxurious destinations. Let me tell you, success feels fantastic – and I'm going to show you exactly how to do it.

If you want to make money as a travel writer you need to know precisely what works and what doesn't.

"Call this what it is – a master-class of sales writing to get into magazines and newspapers."

-- Chris Backe, Editor & Travel Blogger, OneWeirdGlobe.com

What will you learn?
I'm going to share every single step of my writing, pitching and selling strategy.

When you use my strategy, you will dramatically improve your sales and speed up your learning curve.


The tried-and-tested way to dream up captivating travel story ideas and assess their marketability.
Where to find hundreds of publications that want to buy your travel stories.
Why you should always query your story idea before writing it.
How to craft irresistible query emails that will sell your stories.
The exact query email formatting and structure used by elite travel writers.
How to avoid making amateur mistakes that damage your relationships with editors.
How to pitch several story ideas to sky-rocket your acceptance rate.
How to handle the flood of acceptance emails you'll get.
How to resell your articles multiple times around the world to maximise your profit.
How to network like a pro and market yourself effectively within the travel writing industry.
How to build an online platform so editors can find you and read your clips.
The secrets behind using your assignments to request complimentary travel perks. Hello, first class luxury!

Ultimately, you'll learn exactly how I sell my travel stories 90% of the time and how you can improve your success rate when you use my proven strategies from start to finish.

"Roy really knows how the game is played and it makes all the difference. I've learned how to properly prepare query letters and distribution lists, how to deal with editors, and how to work with the tourism, convention and visitors bureaus. Avoiding little mistakes and responding to editors and others properly can be critical so having the luxury of a prolific industry expert like Roy to answer the numerous questions that come up has been invaluable for me.

The results of Roy's coaching have been amazing!! I've managed to secure assignments with 6 magazines including Discover Britain, Renaissance, NW Travel, Kindred Spirit, and several online
publications. Not only are most of these paid gigs, I have already parlayed them into free accommodations, free meals, and free tours & attractions, just as advertised. It's real and it's awesome!!

I would highly recommend Roy's services to anyone looking for a fast track to breaking into writing magazine articles."

-- Jed Vaughn, 2016 Travel Writer's Workshop Attendee

Who's Roy?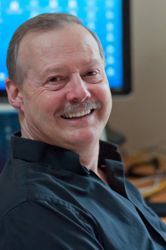 Hello! I'm a professional freelance travel writer and photographer based in Seattle, Washington and currently living in gorgeous Chiang Mai, Thailand.

I've cracked the travel writing code and had more than 1000 articles published in over 200 regional, national, and international magazines, specialty magazines, newspapers, trade journals, in-flights, on-boards, and online travel magazines and blogs.

I've been described as one of the most prolific travel writers in North America, and I attribute all my success to the strategies I'm going to share with you at The Complete Travel Writing, Marketing &
Photography Destination Workshop.

Yep, I really am giving away all my secrets.

My work has appeared in the USA, Canada, England, Scotland, Ireland, Australia, New Zealand and South Africa. I've written about travel, culture, history, food, wine, beer, hotels, spas, military history,
military vehicles, writing, art, communications, health, fitness, running, triathlons, sports and film festivals.

Publications I've contributed to include Britain Magazine, Scotland Magazine, International Living, American Cowboy, Smithsonian Air & Space, Spirit of Ireland, Renaissance, This England, Australia & New Zealand, Emirates Open Skies In-flight, Beers-of-the-World, Beer Connoisseur, Beer Magazine, Beer & Brewery, Cheese Connoisseur, Collectible Automobile, Blue Water Sailing, Canadian Yachting
West, Classic Boat, Coast Food & Arts, Sculpture, Lost Treasure, Northwest Meetings & Events, National Communications, Northwest Travel & Life, South Sound, Gorge Guide, Off-Road Adventures,
Jeep Action, Oregon Coast, Sunday Oregonian, New Zealand Sunday News, South China Morning Post, GoNomad.com, GoWorldTravel.com, TouristTravel.com, Travellady.com, TravelPostMonthly.com,
Travelmag.co.uk, YourLifeIsaTrip.com, AllwaysTraveller.com, Europeupclose.com, Realfoodtraveler.com, epicureantraveler.com, and many other magazines.

I include this info to show you, without shadow of a doubt, that my strategy works.

I'm not the world's best writer, but I have figured out how to sell my stories 90% of the time.  I started completely from scratch. I didn't study writing at university, and I've never studied business or marketing.

If I can get paid to travel the world using my strategy, believe me, you can too.

"If anyone is better at what Roy does, I've never met that person. No one, repeat no one, is better at travel writing than Roy."

-- John Mooshie, Travel and Golf Journalist

Why Chiang Mai?

Chiang Mai is a travel writer and photographer's dream with tremendous travel story opportunities.

The vibrant city is bursting with color, culture and history.  Inspiration can be found around every corner.  Travellers are richly rewarded with lush mountains, cascading waterfalls, tropical rainforests, impossibly green rice paddies and an entrancing blend of ancient tradition and modern city life.

Photographers can capture food vendors grilling pork skewers on their carts, locals worshipping at small Buddhist shrines on the sidewalk, the ever present tuk tuks zipping by in a cloud of fumes, motorcycles crammed with three people and a dog on board, massage parlor fronts, artisan coffee shop interiors and so much more.

Chiang Mai was rated second by readers of Travel + Leisure Magazine in their annual "World's Best Cities" in 2016.
It rated first in Travel + Leisure Magazine's "Ten Best Cities in Asia", beating out notable destinations like Kyoto, Siem Reap, Bangkok, Hoi An, Ubud, Tokyo, and Lhasa. These honors were bestowed because of the city's sights, landmarks, culture, cuisine, local friendliness, shopping, and overall value.

Travel + Leisure's editors said; "Chiang Mai may not be Thailand's largest city, but it's first in our reader's hearts – probably because it's much more manageable. It's a busy downtown with restaurants and must-see markets, but quiet resorts are a quick drive away".

And the ultimate endorsement for Chiang Mai… I love it so much, my wife and I live here!

I'm holding the workshop in October because it's the best time of year to visit. The days are pleasant and the nights are cool, and everything is lush and green after rainy season.

"No one teaches about marketing and selling like Roy Stevenson."

-- Claudia Looi, 2016 Complete Travel Writer's Workshop Attendee

Explore Chiang Mai:
Itinerary and Accommodation
Chiang Mai has its own distinct culture, heritage and lifestyle. I've planned a fascinating itinerary to give you a profound insight into this thriving city.

We'll tour glittering golden temples, learn about Buddhism from young monks, visit an elephant sanctuary, test our haggling skills at local markets, zoom around town in a tuk tuk, learn Thai recipe secrets at an organic cooking class and sample some of Thailand's most spectacular cuisine at street food stalls, local eateries and fine restaurants.

I want you to relax after our half-day tours and presentations, so you'll be living in luxurious Northern Thai comfort at the boutique RatiLanna Riverside Spa Resort. The gorgeous rooms are decorated with contemporary Northern Thai style furnishings, and our group will have plenty of time to luxuriate. Read a book by the spectacular infinity pool, dine on exquisite international cuisine, sip cocktails on the terrace and wander around the immaculate landscaped gardens festooned with bamboo groves, banana plants, and mango trees. I'm also including two complimentary spa treatments for every writer – Thai massages are amazing and you simply have to experience them.
Click here to see the detailed itinerary ...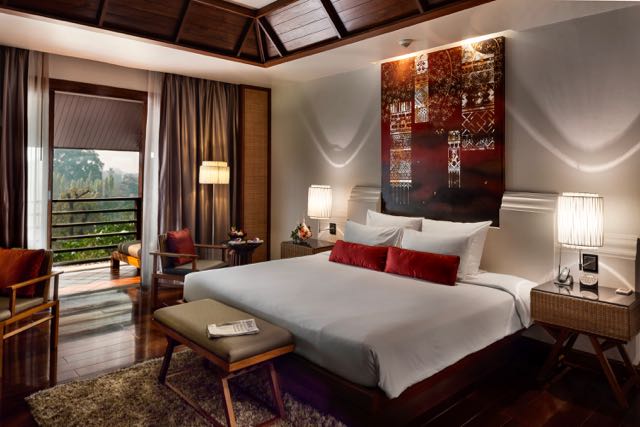 How Many People Will Be At The Workshop?

My number-one priority is that every single Workshop attendee walks away full of knowledge and knows exactly how to sell their travel stories.

I get real deep; answering questions, giving personalized advice, tailoring activities and doing whatever it takes to ensure the highest quality experience for everyone involved. Seeing my students achieve their writing goals is why I do what I do – it's my passion.  I want you to succeed.

With this in mind, the Workshop is only available to the first ten people who register.

I've already received a great deal of interest from people all over the world: U.S.A, Canada, U.K, Norway, Australia, Singapore, Qatar, Thailand, the Philippines, and India.

The Workshop will fill up fast and I don't want you to miss out.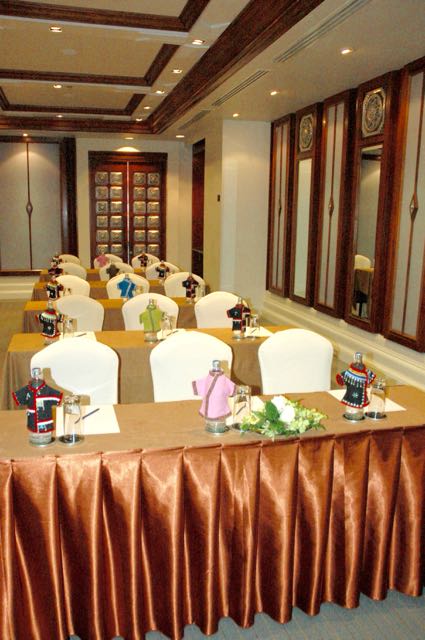 "Roy's step-by-step approach to marketing leaves no stone unturned. This was awesome and gave us so much information to help us get started."

-- Sarita Simmons, 2016 Complete Travel Writer's Workshop Attendee
---
Is The Complete Travel Writing, Marketing & Photography Destination Workshop for you?

Ever since I started running this Workshop, I've been inundated with emails that sound like this:

"Roy, I'm considering joining the Workshop. It sounds great! But...is it right for me and my situation?"

Let's go over some of the most popular queries I get in my inbox:

"I'm not a published travel writer – I'm starting at the beginning."

I get it. Nine years ago, I felt completely clueless. I had no idea how to think up good travel stories, or how to pitch to editors. Getting paid to travel the world seemed like an impossible dream – but I wanted it so badly. I scoured the internet looking for any information that could help me succeed.

Every piece of "expert" advice I discovered came from someone who hadn't walked the talk – it was downright frustrating, and I wasn't getting anywhere.

I promised myself that when I achieved real success, I'd create a program to teach other travel writers exactly how to get paid to write travel stories, even for those starting at the beginning. The Complete
Travel Writing, Marketing & Photography Destination Workshop is that program.

"I'm a published writer and photographer, but I don't have much experience travel writing."

I show writers and photographers exactly how to capitalize on their existing skills and break into the travel writing field. You'll drastically increase your learning curve and get excellent paid travel story assignments, faster. I can't wait to see your reaction after I show you what your schedule could look like when you follow my travel writing strategy.

"Roy talks the talk and walks the walk. He has such a keen interest in the story and an ability to share. I revere this approachable, friendly, gracious and talented and well-published writer."

-- Lisa Richardson, Travel Writer, Los Angeles, CA

"I'm not sure how good my travel writing is… how do I know editors will like my stories?"

First of all, you almost certainly have more skills than you realize. In most cases, editors aren't looking for an expert travel writer – you don't have to spend years honing your craft, I promise. As well as sharing exactly what editors are looking for, the Workshop includes a half-day of instruction on how to make your travel writing sparkle.

I'll show you ...
• How to avoid the most common beginner travel writer's mistakes.
• How to write in the active voice to bring your stories to life.
• Words and phrases to avoid.
• How to describe your destination in a new, fresh and compelling way.

"I'm already a published travel writer. What will I learn that I don't know already?"

I'm yet to meet a published travel writer who didn't benefit hugely from learning the exact details of my proven strategy. I show published writers how to take it to the next level and skyrocket their travel writing income by sharing every detail of my proven strategy. Check out this testimonial from Noreen below:

"Roy is right to the point. He gives precise and tangible information and professional writing advice. He gave precise information on how to obtain complimentary travel press trips—the most comprehensive
information I have ever heard. I would recommend this program to travel writers, whether a novice writer or someone like me looking to "kick it up a notch". This course is outstanding."

-- Noreen Kompanik, 2016 Seattle Travel Writer's Workshop Attendee

OK Roy, Sign Me Up!

One ticket to The Complete Travel Writing, Marketing & Photography Destination Workshop is $4495.
Until August 31st save $200 and pay only $4295!

This includes:

In-depth instruction about how I sell my travel stories 90% of the time - so you can sell more stories, too.
In-depth training about how to use your assignments to land press trips and free tours.
Detailed guidance on how to write enticing query letters and captivating travel stories that editors will love.

Printed and digital resources valued at more than $187, including The Complete Guide to Marketing and Selling Your Travel Articles and How to Land Press Trips and Fam Tours.

Free post-workshop one-on-one coaching with Roy worth more than $597.
Three complimentary eBooks: The Complete Guide to Query Letters, Fifty Websites that Want to Publish Your Travel Stories, and 100 Print Magazines That Want to Publish Your Travel Articles.

Airport pick-up and transfer.
Eight nights of luxury accommodation at RatiLanna Riverside Spa Resort.
All meals starting with our Welcome Event on October 23rd and ending with breakfast on October 30th.

Plenty of exquisite dining and exotic Thai street food. We want you to try it all while you're here!
Six days of fascinating trips and tours, including all transport and entrance fees.
A team of local experts to answer your questions and share insider tips about Chiang Mai.
Two luxury spa treatments during your stay.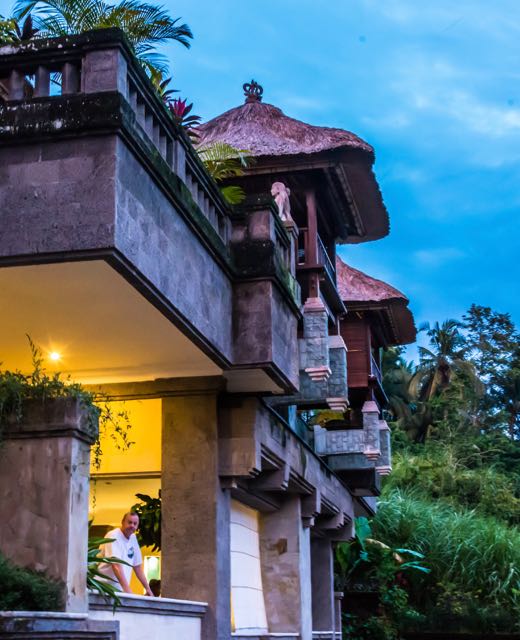 So, are you ready to learn what travel writing success feels like?
That luxury Balinese resort is much closer than you think.
Follow my strategy and you will succeed as a travel writer.

 Join me in Chiang Mai, Thailand for The Complete Travel Writing, Marketing & Photography Destination Workshop.
See you in Chiang Mai!


P.S. If you have questions about the Workshop, fill in the form below and I'll answer them personally.