Greetings Fellow Travel Writers and Bloggers!
. . . and WELCOME all new subscribers to The Best Travel Writing Newsletter, ANYWHERE!!
Thanks for joining us.


Editorial: Travel Etiquette Tips for Your Press Trips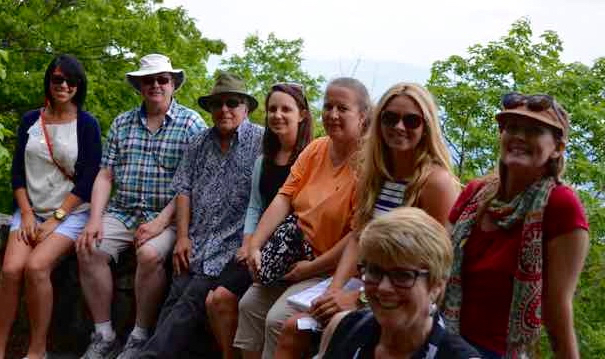 Have you ever been invited on a press trip? Do you know what to expect - and what's expected of you? These guidelines will help you:

Be Prepared

Your media hosts will send you an itinerary in advance of your trip. Do your homework and review it before you leave home so you know what to expect and arrive prepared. Pay attention to the daily schedule and study the planned activities so you bring appropriate gear or proper dress.

If you have a special diet, let the CVB know in advance of the trip so they can be sure there are suitable alternatives at the restaurants.

Or, if there is a physical activity that will be a problem for you (ex. a planned, strenuous half-day hike and you recently had knee surgery) let the CVB know in advance of the trip. That gives them time to arrange a different, more gentle activity for you during that time.



Stay Focused & Alert

Travel writers and their hosts put in long days on press trips. It's not unusual to start the day and 7 a.m. and finish up at 10 p.m. or later. That's a long time to stay alert, but it's your job to do exactly that.



Bring Your Business Cards

You'll be making a lot of stops each day - in restaurants, tourist attractions, and hotels.  Have enough business cards to present to each host along the route.


Be Punctual
Punctuality is an important etiquette behavior. A lot of planning goes into the FAMs, and local businesses are expecting you at a certain time. Showing up for planned activities is important.  



Gratitude
Many hospitality workers, especially in the US, depend on tips to supplement their meager salaries. This means seasonal workers, too, who rely heavily on gratuities to make ends meet. A gratuity is appropriate for the person who carried your luggage, cleaned your hotel room, waited your table, or delivered a stellar tour, even if you were comped for those things.


Attitude

A great attitude goes a long way.  FAM trips are as much fun as they are informative. Bring your sense of adventure. Ask questions, take notes, be alert to something interesting on every stop on the itinerary. Be joyous. Be charming.
---
This Week's Featured Post
Building a Professional Writer's Website
I've met hundreds of travel writers and bloggers on press trips and at writer's conferences. I'm always amazed at how few of them have their own writer's website to tout their writing achievements.

A professional looking website will tip the scales in your favor when a magazine editor is undecided about publishing your article. Today, there is little excuse not to have your own travel writer's website. They're easy to build and editors expect to see one. It's your writing portfolio, and it enhances your credibility.

Here are the three things that your writer's website must have. Do you have a writer's website? Does it include these three things?

Ignore these critical sections at your own risk...

READ THE ARTICLE


---
Upcoming Posts
October 7: Travel Writing Tips: Working with Editors
October 14: Recommended Facebook Travel Writing Sites
October 21: Testimonials For Travel Writers


---
Pitch Travel Write: Most Requested Links about Query Letters

Are you struggling with the basic structure of your query letter? Here's a short, simple description of the main components.

Are you using the most effective type of query letter? This post covers the two main types of query letters and their advantages and disadvantages. Are you familiar with these strategies?

Are you making any of these mistakes? This post covers twelve common mistakes writers make with query letters and how to fix them.

I wrote a definitive guide on query letters. Everything you need to know to craft compelling query letters - and 20 real-life examples that got me plum paying assignments. You can create your own query letter templates from these examples and start using them immediately. The Complete Guide to Query Letters for Travel Writers


---
Inspirational Travel Quote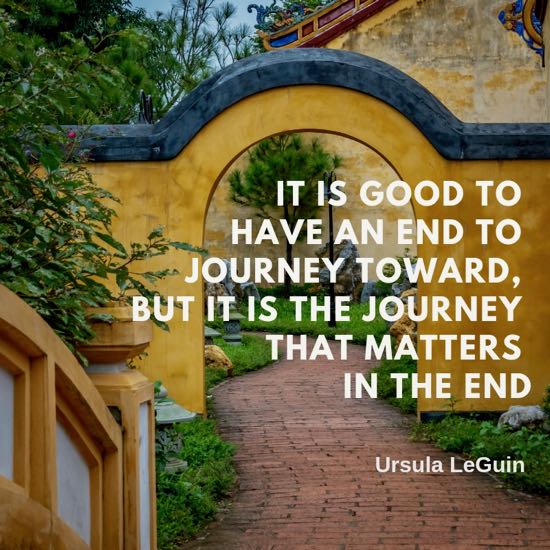 ---
RESOURCES FOR TRAVEL WRITERS
Featured Books of the Month: The Beginner's 3-Pack for Travel Writers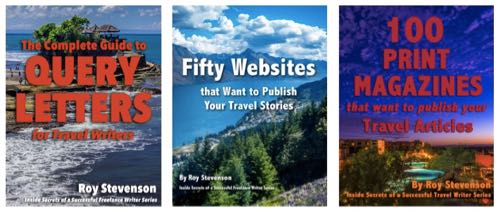 If you're just getting started in travel writing, try our Beginner's 3-Pack — the perfect way to kick-off your travel writing career. 

Buying the bundle gives you a discount off individual book prices and includes:

The Complete Guide to Query Letters 
Everything you need to know to craft compelling query letters - and 20 real-life examples you can start using immediately as templates.

50 Websites That Want to Publish Your Travel Stories 
If you want to establish your bylines quickly, getting published online is the fastest way to do it.  Here's a list of 50+ quality websites along with ten pages of advice about how to get published online. Save yourself hundreds of hours of research time using this list of websites each time you want to get one of your stories published.

100 Print Magazines That Want to Publish Your Travel Articles  
This gets you started with a list of 100 print magazines that publish travel articles from freelance writers.  It's the list I use to sell my travel articles. These lists will save you hours of time researching and creating lists yourself. They give you a foundation of sales leads you can use and build upon.


---
We'd like to say THANK YOU to all our subscribers and social media followers. Running the PitchTravelWrite site would not be possible without your support. Thank you for following us, reading our posts, and emailing questions, comments, and compliments.

We value you more than you can know. Our goal is to help you break into travel writing, get paid for it, and land some cool press trips and free travel.

So keep emailing us - we love hearing from you!
---
At Your Service
Coaching and Consulting
Travel Writing & Marketing Master Class
Travel Writing and Photography Retreat
Online Courses
Vietnam 1-1 Retreat & Consulting
Expat Consulting
email: pitchtravelwrite@gmail.com
If you know someone who will enjoy this newsletter,
please forward or sign up
---
Friend me on Facebook
My Facebook page is about freelance travel writing. I frequently post about:
• travel writing & blogging conferences,
• links to other well produced travel websites and blogs,
• links to my travel articles,
• travel writing themes,
• links to reputable travel writer's groups, associations, and newsletters,
• magazine covers stories and back stories,
• links to resources pages,
• links to travel writing archives,
• links to coaching and mentoring resources,
• and plenty of other useful information to get you up to speed.



Link to Roy's Personal Facebook page
---


That's all for this week.

Until next week, just keep pitching!

Roy

Roy Stevenson
Pitch Travel Write
www.pitchtravelwrite.com













---