Greetings Fellow Travel Writers and Bloggers!
. . . and WELCOME all new subscribers to The Best Travel Writing Newsletter, ANYWHERE!!
Thanks for joining us.


Editorial: How to Create Pitch Lists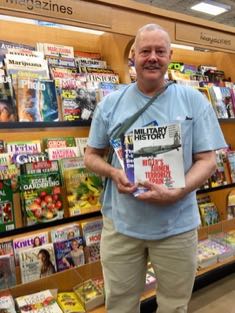 Are you a novice travel writer? If so, your immediate priority is to build your bylines, online and in print.

Here's a simple 3-step process you can follow:

Step 1. You start by coming up with some travel story ideas. Then take each story idea and think about who (which magazines) will be interested in this idea. Generating distribution lists should happen after you've dreamed up your story ideas. Your story ideas lead you to which magazines to pursue.

Step 2. Then you create your travel magazine pitch lists (I call them distribution lists) based on each story idea. List all the magazines that would be a good fit for each story idea.

Your time is best spent making distribution lists that are specific to each story idea, rather than creating one huge generic list beforehand. A generic list is non-specific and most of the magazines won't be a good fit - so keep it specific to each of your story ideas.

Step 3. After you construct each distribution list, you can combine them into a "Master List". A spreadsheet is the tool that most of my writers use, and you can sort them into genres and access them as needed.

But feel free to use any tool that works for you. I use simple Microsoft Word tables for my lists. Whatever tool you use, make sure it's easy to use and update.

Over the years, as you build your distribution lists and merge them onto your master list, your master list will grow tremendously. Mine currently lists 750 magazines. This has taken me several years, and I add to it as I discover new publications.

Building distribution lists is a critical step in the publishing process. Don't skimp on it. Although it will take you considerable time and effort to build your distribution lists, it is well worth it.

Remember, once you've created your lists, they'll be at your fingertips forever. They won't vanish overnight from your computer.

If you want more in-depth reading about constructing magazine distribution lists, see our "Most Requested Links" section, further down in this newsletter.
---
This Week's Featured Post
8 Ways to Enhance Your Travel Writing Image Using Facebook
I've noticed that editors are starting to list social media requirements in their guidelines for freelance travel writers. One editor recently posted that a writer must have a minimum of 250 followers and must do at least 2 posts about their assignment - one while they're traveling on assignment and one when the article gets published.

These are minimum requirements and are not difficult. And they're easily achievable if you're using social media in ways to help build your travel writing image.

As recently as four years ago, I thought Facebook—and social media generally—were a waste of time for travel writers (gasp!). Social media has only helped me secure a handful of travel writing assignments from print magazine editors.

But I've learned to use Facebook effectively to enhance my travel writer's image and build my marketing platform. As a result, it's indirectly helped me snag assignments and press trips.

To build your brand on Facebook or other platforms, you need some creativity and strategies. You can't just slap random posts on your Facebook page and hope for the best.

In this post I discuss 8 ways to use Facebook to boost your professional brand.  Although I specifically reference Facebook since that's what I use, you can apply these tips to any social media platform you're active on.

Are you utilizing Facebook as effectively as you could be?

How many of these 8 things do you do?

READ THE ARTICLE


---
Upcoming Posts
September 23: Ten Things About Me That You Didn't Know
September 30: Building a Professional Website For Travel Writers
October 7: Travel Writing Tips: Working with Editors


---
Pitch Travel Write: Most Requested Links Creating Your Magazine Lists

I get requests from travel writers every week asking me to help them prepare magazine lists where they can send their queries.

I'm not surprised that so many travel writers contact me with this request. I get it. Searching for target magazines is perceived as an onerous clerical task and can take many hours. Yet, it's an indispensable step in getting your freelance articles published.

After all, if you can't find magazines to pitch, you're not going to get your stories published.

There are some things you can do to enhance your magazine researching skills. The following articles cover the nuts-and-bolts of creating distribution lists.

How to build your magazine distribution lists shows you—step-by-step—how to create your magazine lists, and where to look for them.

Where to Pitch Travel Stories covers the basic approach to building distribution lists.

Finding Travel Magazine Sales Leads on Vendor Websites shows a little known place to find magazines.

Here's what I use to find new magazine leads:
Finding Magazine Leads: The 6 Best Print References on the Market Today

If you're looking for easy, here's a solution: Magazine Sales Leads to Create Fast and Easy Lists

To help novice travel writers expand their distribution list, I've published a reference guide to help you, 100 Print Magazines That Want to Publish Your Travel Articles
---
Inspirational Travel Quote
---
RESOURCES FOR TRAVEL WRITERS
Featured Book of the Month: The Art & Craft of Travel Writing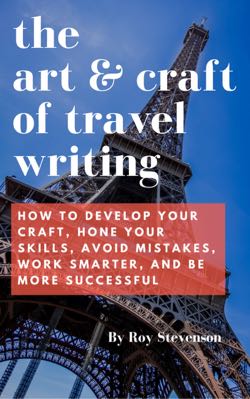 The Art & Craft of Travel Writing will help your develop your craft, hone your skills, avoid mistakes, work smarter, and be more successful. It's a handy reference guide to have at your fingertips when you're writing your travel stories to make them shine.

What's in our 21-chapter, 152-page book? The Art & Craft of Travel Writing has 5 sections:
1. The Craft of Travel Writing
2. Things That Go Wrong in Travel Writing
3. Keys to Success in Travel Writing
4. Working Smarter
5. Goal Setting for Your Travel Writing


Here are some of the chapters . . .
- Creating a Sense of Place and Ambiance
- Turning Your Destination into a Compelling Read
- How to Write Like a Seasoned Professional
- Five Travel Writing Blunders and How to Avoid Them
- Why Some Travel Writers Have More Success
- How to Plug into the Travel Writing Community
- Seven Ways to Take Control of Your Writing Time
- Set Up Systems to Create More Writing Time


This book will help you hone your travel writing skills and get more stories published. We'll show you how to allocate your writing time for maximum efficiency, and exactly what you need to do to break into the competitive travel writing market.

---
We'd like to say THANK YOU to all our subscribers and social media followers. Running the PitchTravelWrite site would not be possible without your support. Thank you for following us, reading our posts, and emailing questions, comments, and compliments.

We value you more than you can know. Our goal is to help you break into travel writing, get paid for it, and land some cool press trips and free travel.

So keep emailing us - we love hearing from you!
---
At Your Service
Coaching and Consulting
Travel Writing Workshops
Travel Writing Retreats
Online Courses
Vietnam 1-1 Retreat & Consulting
Expat Consulting
email: pitchtravelwrite@gmail.com
If you know someone who will enjoy this newsletter,
please forward or sign up
---
Friend me on Facebook
My Facebook page is about freelance travel writing. I frequently post about:
• travel writing & blogging conferences,
• links to other well produced travel websites and blogs,
• links to my travel articles,
• travel writing themes,
• links to reputable travel writer's groups, associations, and newsletters,
• magazine covers stories and back stories,
• links to resources pages,
• links to travel writing archives,
• links to coaching and mentoring resources,
• and plenty of other useful information to get you up to speed.



Link to Roy's Personal Facebook page
---


That's all for this week.

Until next week, just keep pitching!

Roy

Roy Stevenson
Pitch Travel Write
www.pitchtravelwrite.com













---