Greetings Fellow Travel Writers and Bloggers!
. . . and WELCOME all new subscribers. Thanks for joining us.


Editorial: Are Your Query Letters Too Long?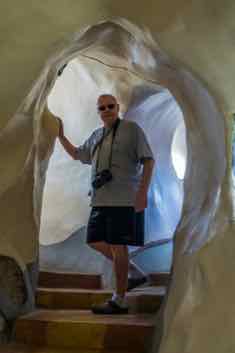 If you pick up a "how to" book about freelance magazine writing, chances are it will advocate short query letters. Traditionally, the experts have recommended one-half to one-page for your query letters. This translates into a few short paragraphs.

However, any expert who suggests your queries should be this short has failed to change with the times. Today is an era of "instant" travel writers. Novices try to break into the field with half-baked queries so editors want to know all about the story you're pitching them. They want evidence that you have a clear idea of your proposed story, and that you've thought it through.

Many novice travel writers believe all they have to do is say they want to write about a destination, and editors will somehow instinctively divine their story angle. "I'd like to write a story about Paris" doesn't tell the editor anything useful.

It's very difficult to get your story idea across effectively in a few short paragraphs. Query letters must be long enough to fully and clearly describe your story idea to the editor. This might take one page, but it could take two pages or more. So, how long should your query letters be?

In my book, The Complete Guide to Query Letters for Travel Writers, I provide 20 real-life sample query letters, each of which got an article published in a respectable, paying print magazine. The average length of my query letters is 1.5 pages and my longest query letter is 2.5 pages. What proof do I have that longer query letters are more effective than short ones?

Early in my freelance writing career, when I changed to longer, more detailed query letters, I suddenly went from a low response rate to selling 90% of my articles!

And, when the travel writers I coach beef up their query letters, they suddenly start selling more of their stories.

The ultimate proof is this: I've used long query letters to sell more than 1,000 articles to over 200 regional, national, and international magazines, newspapers, in-flights, on-boards, trade journals, custom publications, and specialty magazines.

Longer query letters overwhelmingly sell more articles to magazine editors than shorter ones.

But, don't ramble. Make sure every word and detail you include is vital, interesting, or unique. Don't add fluff. Here's a checklist for what should be included in a query letter.
---
This Week's Featured Post
How Travel Photographs Will Help You Sell More Stories
Plus: Our Recommendations for the Best Travel Cameras
During your early years as a travel writer you'll be writing for local or regional magazines. Or, you might be writing for small niche magazines. You'll sell more stories by providing travel photographs to illustrate your article.  



I estimate that you'll get published at least twice as often if you provide your own high quality photos with your travel articles.



In my first year of writing, editors would often ask if I had any travel photographs to accompany my story. After a couple of years freelancing, I'd simply pitch the editor my travel story and automatically offer a gallery of photos. I started selling a lot more articles.

That's how I learned about the power of providing a gallery of high-resolution photographs to accompany my articles. 

This post tells you everything you need to know about selling articles with photographs - with links about how to choose the best camera for your travels as a writer, whether it's a point and shoot, a mirrorless camera or a dSLR ...

READ THE ARTICLE


---
Upcoming Posts
November 18: Twitter and Travel Writing
November 25: Expand Your Writing Genres: How To Write With Authority When You're Not An Expert
December 2: What to Do When an
Editor Comes Calling


---
Pitch Travel Write: Most Requested Links about Improving Your Travel Writing

Our readers want to experience the place and meet the locals when they read our stories. Here's how to write travel stories that plant you smack dab in the middle of the action and help your readers feel as if they're in the place with you. The Art of the Travel Story: Turn Your Destination into a Compelling Read

Here are four highly recommended books that will help you improve your creative non-fiction writing. How to Improve Your Writing - 4 Books that Will Help You

Try these seven techniques to polish your articles, improve your writing style, and make your readers - and editors - keep coming back for more: 7 Ways to Improve Your Writing Style

We thrilled to release our seventh book, The Art & Craft of Travel Writing: How to Develop Your Craft, Hone Your Skills, Avoid Mistakes, Work Smarter, and Be More Successful


---
Inspirational Travel Quote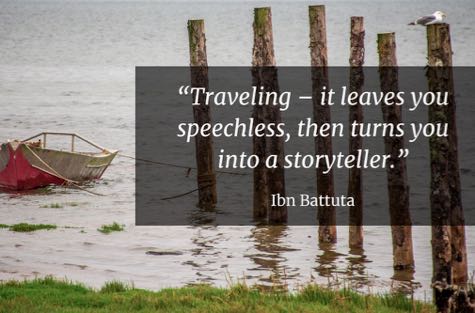 ---
RESOURCES FOR TRAVEL WRITERS
Featured Books of the Month: Advanced Travel Writer's Two-Pack Reference Guides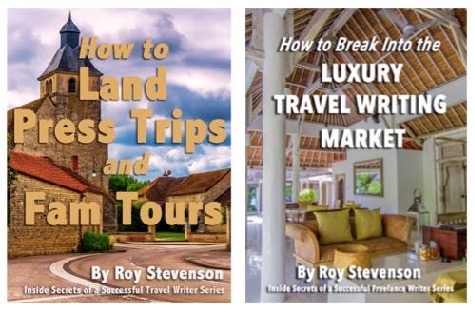 Take your travel writing career up a few notches with our advanced reference guides and get a big discount!

In How to Land Press Trips and Fam Tours you'll learn about how to use your assignments to request free and low-cost travel.  You'll also get all the resources successful travel writers have at their fingertips to network with the right people and have DMOs clamoring to invite you to visit their region.

If luxury is your preferred style of travel, How to Break into the Luxury Travel Writing Market will help you move quickly into this market.  And it gives you a ready-made list of magazines and websites interested in publishing luxury articles.

When you purchase both these books together, you automatically save 10% on each book.


---
We'd like to say THANK YOU to all our subscribers and social media followers. Running the PitchTravelWrite site would not be possible without your support. Thank you for following us, reading our posts, and emailing questions, comments, and compliments.

We value you more than you can know. Our goal is to help you break into travel writing, get paid for it, and land some cool press trips and free travel.

So keep emailing us - we love hearing from you!
---
At Your Service
Coaching and Consulting
Travel Writing & Marketing Master Class
Travel Writing and Photography Retreat
Online Courses
Vietnam 1-1 Retreat & Consulting
Expat Consulting
email: pitchtravelwrite@gmail.com
If you know someone who will enjoy this newsletter,
please forward or sign up
---
Friend me on Facebook
My Facebook page is about freelance travel writing. I frequently post about:
• travel writing & blogging conferences,
• links to other well produced travel websites and blogs,
• links to my travel articles,
• travel writing themes,
• links to reputable travel writer's groups, associations, and newsletters,
• magazine covers stories and back stories,
• links to resources pages,
• links to travel writing archives,
• links to coaching and mentoring resources,
• and plenty of other useful information to get you up to speed.



Link to Roy's Personal Facebook page
---


That's all for this week.

Until next week, just keep pitching!

Roy

Roy Stevenson
Pitch Travel Write
www.pitchtravelwrite.com













---