Greetings Fellow Travel Writers and Bloggers!
. . . and WELCOME to all new subscribers! Thanks for joining us.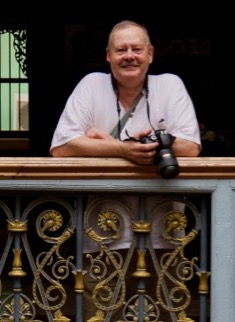 Editorial: Finish Your Travel Writing Projects!
"Starting is not most people's problem, staying, continuing and finishing is." 
― Darren Hardy
Many novice travel writers get started on their travel writing stories with great gusto, and then fizzle out. They fail to complete the project from story idea to research, and from creating a distribution list to writing a query letter. Then, they still have to write the article.
They lose their enthusiasm. They drag their heels and lose that original spark of excitement they felt when they first conceived the story idea.
One of the key ingredients to being a successful published-and-paid freelance travel writer is completing every project you start. If you don't finish each project before moving on to the next, the temptation to bypass the next story will become greater. And before you realize it, you've got a dozen unconsummated story ideas lying around on your laptop, with no follow through. This means all that time was wasted!
Most travel writers experience a diminishing enthusiasm for their stories at some stage. However, what makes them successful is their ability to slog through this and complete the project well, before moving on to the next.
I have occasionally felt my enthusiasm draining away about a story, but have always completed the cycle. This may have something to do with the fact that I've run six marathons. I can assure you that I did not feel good towards the end of most of them, but I still finished!
Sometimes, when I'm facing a tough grinding project, I remind myself that I've been through far worse!
I suspect that many wannabee travel writers are lured to this field by hyped up sales copy promises about how easy it is to get published and paid ("Be a published travel writer a lot faster than you can imagine" and "Find out just how easy it is!") only to learn that it's hard work, like any other job.
Novices become disillusioned once they realize that travel writing — like any other occupation — has a certain amount of grind to it.
Establish a set writing routine and stick to it, regardless of how you feel. Work through your stories methodically. The payoff and rewards come when you get those checks in the mail, see your name in print on the bookstore shelves, and go on cool press trips around the world.
"Starting something can be easy, it is finishing it that is the highest hurdle." 
― Isabella Poretsis

Our Seattle Travel Writing & Marketing Master Class features Roy Stevenson and his innovative marketing & sales techniques. You'll get plenty of time with Roy, in the workshop and after hours. You can learn about what Roy teaches at this link:


Did you know we also have experienced, world-class guest speakers with great tips to share? This stellar team of speakers will enhance your workshop experience and provide hands-on information for travel writers on many topics ...

Annette Bagley, Media Rep, Bellingham Convention & Visitors Bureau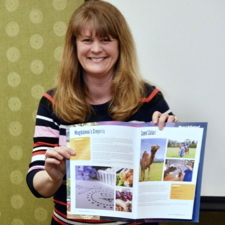 How to Land Press Trips and Fam Tours: Working Successfully with DMO Media Reps
Annette Bagley is the Director of Marketing for Bellingham Whatcom County Tourism. As a writer and media relations consultant, her work has appeared in local and national media.
Annette is an expert in everything about Bellingham and the surrounding area. She will share exact steps for successfully working with DMOs and what you should and shouldn't do to get those coveted press trips.


Allen Cox, Editor-in-Chief, Northwest Travel & Lifestyle Magazine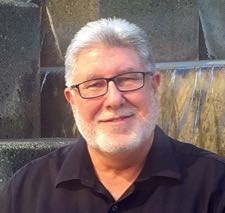 What Travel Magazine Editors Want
Northwest native Editor-in-Chief Allen Cox brings years of experience as a widely published travel and lifestyle journalist, editor and guidebook author. As a magazine writer, his articles about travel, food, wine, the arts, the outdoors and profiles have appeared in several publications, regionally and nationally including South Sound, Harbors, 425, Coast Explorer, AAA Journey, Oregon Coast, WellBella, City Arts, Washington Magazine, Northwest Palate, and Northwest Magazine.
Allen was also the former editor of Harbors Magazine, and is a guidebook author. Allen serves on the board of directors for International Food, Wine and Travel Writers Association (IFWTWA) and is also chair of NW Travel & Words Conference.

Nick O'Connell, The Art of Creative Travel Writing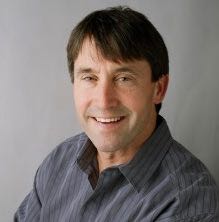 Nick O'Connell's writing presentations will help you master the craft of narrative travel writing essential for creating good, saleable nonfiction stories.

Nick O'Connell is one of the finest travel writers on the West Coast, U.S.A. His bylines would make most of his peers envious. Nick's work has been published in numerous top tier travel and food glossies including Newsweek, Gourmet, National Geographic Adventure, Conde Nast Traveler, Food & Wine, Sierra, Sunset, Image, Outside, Alaska Airlines Magazine, Horizon Air, Wine Spectator, Saveur, Seattle, Image Journal, and the New York Times.
Chuck Warren, Travel Writing Success Panel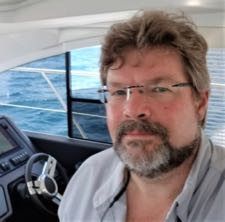 Hear Chuck describe his travel writing journey. "The publications I've been writing for regularly are Lakeland Boating magazine, which covers big and small water toys on the Great Lakes, and Michigan Blue magazine, which is a very nicely put together Michigan Lifestyle publication covering everything from local history to the best area eateries and must-see destinations around the state. 

I'm on my 13th article for Lakeland and my 8th for Blue. I've also written for Great Lakes Boating magazine and will be contributing more there as well. I've also had other pieces accepted for publication, such as a story on a local craft brewery by a new magazine called Links and Libations."
Candi Licence, Travel Writing Success Panel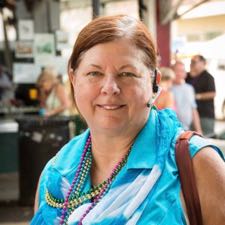 Since attending the Travel Writing & Marketing Master Class in 2018, Candi Licence's freelance travel writing career is gaining traction. "I live in Grenada, West Indies. I attended Roy's class last year and got so much value out of it that I signed up for a year of coaching and am coming back to the Masterclass again.

I write about Grenada from a number of angles - What it is like living here, how to move here, and general information about great things to do here. I also write about my travels. I'd classify myself as an emerging Travel Writer.

I have a few bylines under my belt and a number waiting for publication. I'm looking forward to meeting everyone, getting jazzed up and learning more about the craft of marketing my writing."
Tim Cotroneo, Travel Writing Success Panel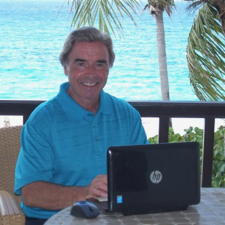 "This past year I've traveled to Costa Rica, Panama, back to Turks and Caicos, Great Exuma, Jamaica, Spain, and Puerto Vallarta. I've also managed to wedge in a few trips here in the states. With each trip I've expanded my network, my writing portfolio, and travel writing forever memories.
Recently I've transitioned into the luxury travel writing realm. I've stayed at and written about Four Seasons Hotels, St. Regis Resorts, and luxury oceanfront villas. I come from very humble beginnings, so the idea that my wife and I enjoyed a complimentary stay in a five-bedroom villa overlooking the Caribbean Sea is something for which I'll be forever grateful. This past week I was on the cover of a golf magazine that featured my press trip to Valencia, Spain."
Hear more from Tim, Chuck and Candi and their travel writing journeys at our master class. They'll tell their stories in their own words on the Success Panel, with plenty of time for Q&A.
---
Join us in Seattle on April 25-27, 2019,
and launch your travel writing career
at our Travel Writing & Marketing Master Class
- the BEST Travel Writing Workshop, ANYWHERE!

SIGN UP FOR THE MASTER CLASS

---
This Week's Featured Post
Do You Have These 2 Travel Writing Skills to Succeed?
There are 2 major freelance travel writing skills you must have to succeed.  Success begins with the ability to sell your stories.  My mantra is "if you can't sell your stories, you don't get to write them." 



And in order to sell your stories, you need to be able to write a publishable piece. Even if you're the most talented "natural" writer, you face these two major obstacles to getting your travel stories published.


Do you have these two major skills? And if you don't, what are you doing to improve your chances for success? Here are some ideas to help you on your way …

READ THE ARTICLE


---
Upcoming Posts
March 18: How To Break Into The Expat Magazine Market
March 25: Query Letter Success Strategies
April 1: Break Into Travel Writing With Stories about Vehicles
April 8: Why Practice Makes Perfect is Terrible Advice for Travel Writers


---
Pitch Travel Write: Most Popular Links About Press Trips
Press Trip Tips for Travel Writers
Press Trips for Travel Writers for U.S. and International Destinations
Making Press Trip Decisions: Your Business Policies
How to Land Press Trips
---
Inspirational Travel Quote of the Week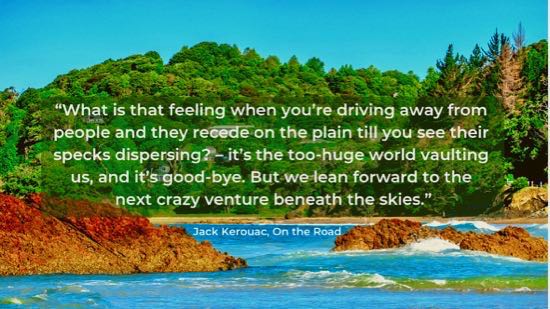 ---
RESOURCES FOR TRAVEL WRITERS
Featured Book of the Month: Rock Star Travel Writers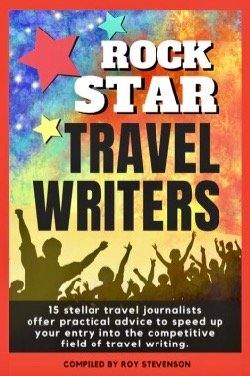 If you ever wondered how some travel writers consistently get their stories published in the top shelf travel magazines - you'll learn how in this book.



Rock Star Travel Writers gives you insider tips, tools, tactics and habits that ten leading travel journalists use to land assignments in the world's most prized travel glossies.



The unique tribe of mentors generously share their journeys and dispense invaluable techniques, insightful habits, and practical advice with you.  You won't find this wealth of information from a group of elite travel journalists anywhere else!

We appreciate our subscribers! Get $5 off the price of Rock Star Travel Writers during the month of March when you use Discount Code MH5 at checkout.

BUY THE BOOK


---
We want to say THANK YOU to all our subscribers and social media followers. Running the PitchTravelWrite site would not be possible without your support. Thank you for following us, reading our posts, and emailing questions, comments, and compliments.

We value you more than you can know. Our goal is to help you break into travel writing, get paid for it, and land some cool press trips and free travel.

So keep emailing us - we love hearing from you!
---
Friend me on Facebook
My Facebook page is about freelance travel writing. I frequently post about:
• travel writing & blogging conferences,
• links to other well produced travel websites and blogs,
• links to my travel articles,
• travel writing themes,
• links to reputable travel writer's groups, associations, and newsletters,
• magazine covers stories and back stories,
• links to resources pages,
• links to travel writing archives,
• links to coaching and mentoring resources,
• and plenty of other useful information to get you up to speed.



Link to Roy's Personal Facebook page
---
Please share the e-zine with friends, family or anyone you know who's interested in travel writing. They can sign up for the newsletter and get free marketing tips each week at this link:

Sign up for my weekly marketing tips

That's all for this week.

Until next week, just keep pitching!

Roy

Roy Stevenson
Pitch Travel Write
www.pitchtravelwrite.com













---