Greetings Fellow Travel Writers and Bloggers!
. . . and WELCOME to all new subscribers! Thanks for joining us.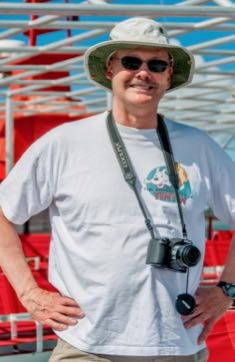 Editorial: NZ Report. Explored Whangarei, stayed with niece, Emily. Back to Auckland. Drove to Cambridge to see sister, Penny. On to Napier, Hawkes Bay.


---

xxxxxx xxxxxx xxxxxx

"It's one thing to try and increase your skills, or learn a new skill, from reading books. It's another to have someone to properly teach you how. If you're looking to improve or learn, travel writing skills, there is only one person that I recommend.

At Roy Stevenson's travel writing and marketing workshop, you'll learn everything you need to know about travel writing. The workshop is intense, in-depth, and a lot of fun, all at the same time. There are no holds barred. Ask any question and you'll get the full answer.

Roy is a master of his trade of travel writing and teaching. He imparts his knowledge and experience in a way that makes it very easy to absorb. He isn't afraid that you're going to steal business from him. His ambition is to help you to become a master at travel writing. Be prepared for surprise tutors who will also pass on their knowledge about other skills associated with travel writing.

Unlike other classes I've experienced, your learning doesn't finish when the workshop ends. Roy is there to answer questions or critique your work into the future.

Peter Safe, Master Class Attendee, 2016


---
This Week's Featured Post
Using Writers Guidelines to Sell Your Travel Stories
As a freelance writer, you are constantly submitting query letters to editors you've never met.  What if there was a place to go to find out exactly what the editors want? As it turns out, there is!  That's what writers guidelines are for. Writer's guidelines lay out in detail exactly what the editor is looking for.  They give a set of rules that have been painstakingly compiled by the publisher or editor.  The guidelines are meant to make their life easier and reading them improves your chances of being published.
 Writer's guidelines explain exactly what sort of articles the editor expects for his magazine.  This saves the editor from suffering through off-target queries that waste time and drive them that little bit closer to editor's purgatory. 



It's standard practice for freelance travel writers to review the guidelines for every magazine you query.  Ideally you'll do this before you send your query letter.


Although writers guidelines are straightforward, every magazine is different.  Early on you'll spend a lot of time reading the guidelines. 

To recover some of the time you spend studying the guidelines, it's important to know how to use them to your advantage.  And that's what the rest of this article is about.  So read on to learn how to make the most of them.

READ THE ARTICLE


---
Upcoming Posts
March 4: Tim Cotroneo: Another PitchTravelWrite Success Story
March 11: Two Obstacles to Success in Travel Writing
March 18: How To Break Into The Expat Magazine Market
March 25: Query Letter Success Strategies


---
Pitch Travel Write: Most Popular Links
Building Your Travel Writing Platform
Building a Professional Website for Freelance Writers
4 Reasons to Get Published Online on Travel Websites
How to Get Testimonials from Editors and CVBs
---
Inspirational Travel Quote of the Week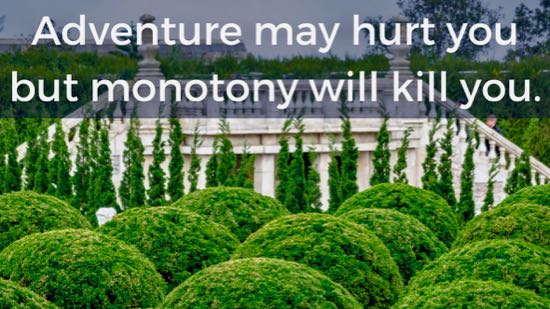 ---
Featured Book of the Month: Advanced Pack
Take your travel writing career up a few notches
By Roy Stevenson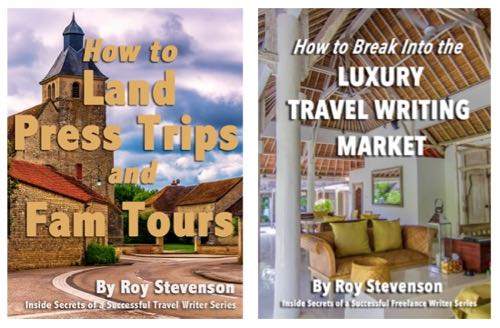 In How to Land Press Trips and Fam Tours you'll learn about how to use your assignments to request free and low-cost travel.  You'll also get all the resources successful travel writers have at their fingertips to network with the right people and have DMOs clamoring to invite you to visit their region.

If luxury is your preferred style of travel, How to Break into the Luxury Travel Writing Market will help you move quickly into this market.  And it gives you a ready-made list of magazines and websites interested in publishing luxury articles.

Buy the Advanced Pack and save 10% off the individual prices of the books!

BUY THE BOOKS


---
We want to say THANK YOU to all our subscribers and social media followers. Running the PitchTravelWrite site would not be possible without your support. Thank you for following us, reading our posts, and emailing questions, comments, and compliments.

We value you more than you can know. Our goal is to help you break into travel writing, get paid for it, and land some cool press trips and free travel.

So keep emailing us - we love hearing from you!
---
Friend me on Facebook
My Facebook page is about freelance travel writing. I frequently post about:
• travel writing & blogging conferences,
• links to other well produced travel websites and blogs,
• links to my travel articles,
• travel writing themes,
• links to reputable travel writer's groups, associations, and newsletters,
• magazine covers stories and back stories,
• links to resources pages,
• links to travel writing archives,
• links to coaching and mentoring resources,
• and plenty of other useful information to get you up to speed.



Link to Roy's Personal Facebook page
---
Please share the e-zine with friends, family or anyone you know who's interested in travel writing. They can sign up for the newsletter and get free marketing tips each week at this link:

Sign up for my weekly marketing tips

That's all for this week.

Until next week, just keep pitching!

Roy

Roy Stevenson
Pitch Travel Write
www.pitchtravelwrite.com













---