Greetings Fellow Travel Writers!
. . . and WELCOME all new subscribers. Thanks for joining us.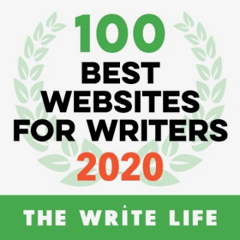 We're thrilled to announce that www.PitchTravelWrite.com is on The Write Life's 2020 list of 100 BEST WEBSITES FOR WRITERS! 
You can see the entire list by visiting their website - click on the graphic to view the list now.




---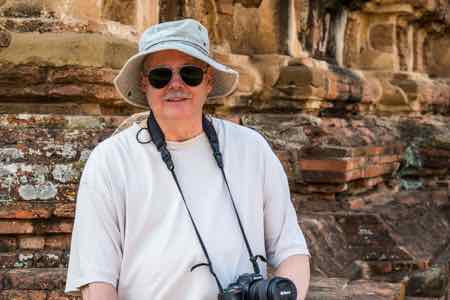 Our Travel Update
The thing that strikes visitors to Myanmar's Bagan Archeological Zone is how the pagodas, stupas, and temples pop up all around you as you drive through the dusty countryside. They're everywhere. Some are so close to the roadside that you can almost reach out and touch them. Others are partially covered by scrub or trees, giving them a mysterious "Indiana Jones" look.
When we started exploring the "ruined" temples of Bagan we expected to find huge piles of broken bricks strewn around the landscape. Instead, we found hundreds of atmospheric temples, gold-gilded pagodas and red brick stupas in pristine condition, being used every day by local Myanese (Burmese) for their daily worship.

Most of these temples date back to the 11th and 12th centuries A.D. and are beautifully restored and maintained. The Ananda Phaya Temple is one that especially caught us by surprise. Built in 1105 A.D. this huge, spectacular whitewashed building resembles a palace more than a temple.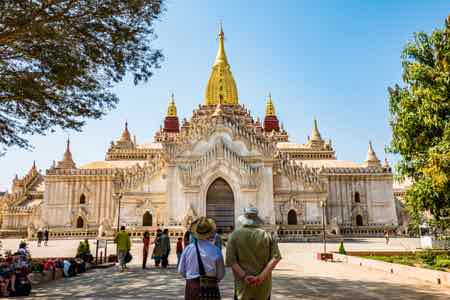 And the enormous gold-gilded Shwezigon Pagoda—dating from the 11th century—is another of the region's "biggies". It was the most important religious site during the reign of King Anawrahta, founder of the Bagan Empire (1044-1077 A.D.). 

This king enthusiastically encouraged the construction of temples on the Bagan plains, creating what is now an archeological zone of 30 square miles that encompasses more than 3122 religious artifacts! This astonishing figure includes 524 pagodas, 911 temples, and 416 monasteries. I swear that we've seen at least half of them in our five days there!
And, of course, no visit to Bagan is complete without watching the sun rise over the pagodas while balloons launch into the sky. I must admit, I wasn't exactly thrilled to leave our lovely hotel in the pre-dawn blackness. But, when the concentric shapes of the stupas, pagodas and temples slowly emerged from the darkness while the Bagan plain lit up, it became, literally, a once-in-a-lifetime experience.

As the sun rose, more and more distant pagodas took on definite shapes and colors until the entire plain was studded with them. It was a 360-degree panorama of ancient temples and stupas, looking much as they have for the past millennium.

It was also fun watching the hot air balloons floating overhead, their large baskets packed with tourists. We were under the balloon flight path, so could quite clearly see the people looking down at us.

We weren't willing to pay the steep price of $385 (each) for the 45-minute balloon ride, but we were still able appreciate this unforgettable scene from our hilltop vista.
Editorial: Clinch More Assignments With Your Writer's Website
Practically everyone these days needs a website, and this is especially important for freelance writers.

Your writer's website is meant to impress editors who may be interested in buying your stories. It's a marketing tool to convince editors to hire you.

As a freelance writer, you're frequently contacting editors who've never heard of you. Your website serves the purpose of introducing them to you and your work. It's your online resume and writing portfolio.

You need a professional website design to assure editors you're a prolific and proficient travel writer. And you want to give them concrete evidence that you know how to write quality stories, that you deliver on time, and that you're easy to work with.

Here's a screenshot of my writer's website to give you an idea of how I do it: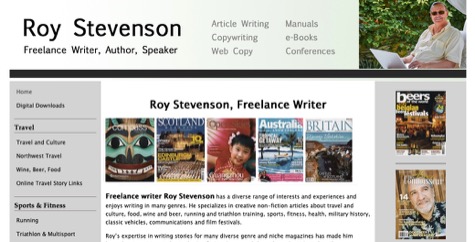 Here are four ways to use your Writer's Website as a marketing tool: 

1. Show samples of your articles along with the magazines that published them.
Showing samples of your work and a variety of publications that have published your stories convinces editors that you're a seasoned writer. In your query letters you can refer editors to your website for samples of your work instead of sending clips.

2. Post enough articles to show that you're getting published consistently.
Editors want to know that you're an active writer. Keep your website up-to-date with new articles. Update your website from time to time – maybe every month or two. Add new articles and occasionally take down old ones that no longer represent your work.

3. Use navigation buttons to indicate special niches.
  You want your website to be simple to use and easy to navigate. Identify each niche or writing genre with separate navigation buttons.

For example, I have specialty areas for "Northwest Travel" and "Wine, Beer and Food" on my writer's website. I have a separate navigation button for each niche. Make it easy for editors to find the niche they need to see.

4. Collect and publish testimonials from editors who have published your work.
Of all the marketing tips, this one is most important. It's your ace in the hole.

The desired effect of testimonials is to show evidence of your good standing with editors you've worked with. They prove your travel writing background and credentials in the words of professional editors.

Name the navigation button clearly. Mine says "Editor's Comments". Because I publish the editors names and publications along with their comments, they carry a lot of weight with other editors thinking about hiring me.

Many editors and tourist agency professionals have commented positively about this section on my website. It has often made all the difference when assigning stories or inviting me on press trips.

Do these four things and your website will be a great deal clincher!

I've published a full article about what freelance writers need on their professional website. You can read the entire article here….
---
Coming in 2020
We thought you'd like to know what plans we've got in the works for you, for this year.

WORKSHOPS

Travel Writing & Photography Retreat, New Orleans, June 11-14, 2020. This year we're giving you the opportunity to take this exciting, interactive & informative course in the U.S.

This unique destination writer's retreat includes creative travel writing and photography workshops. You'll learn and practice the skills you need to be a successful travel writer including dozens of tips to make quick improvements to your writing.

You'll also learn how to produce quality photographs that editors will love. You'll practice by making a photo gallery while you're in New Orleans to help you sell and tell your story.  By the end of the four days you'll have a completed draft story with photos - ready to pitch to an editor!

Our popular Travel Writing and Marketing Master Class will follow after the Retreat on June 16-18, 2020, also in New Orleans. 

In this exclusive program we'll explore, in detail, every single step of my travel writing, pitching and selling strategy.  It's only offered once a year. If you want to learn how to break into travel writing, sell your stories to reputable paying print magazines, and get paid - you NEED to take this course!

If you haven't taken our workshops, you can take both workshops, back-to-back, in New Orleans. You'll spend the first 4 days working on your writing craft and then you'll learn exactly what you need to do to sell your stories in the last 3 days of the week. It's the complete package!

To ensure a personal, quality experience for everyone, registrations will be limited to the first 10 people to sign up for the Retreat, and the first 25 people to sign up for the Master Class.

New Orleans ranks as the most unique city in the U.S, so it will be an inspirational backdrop and give our participants lots of travel story ideas to work with during the retreat. We'll spend time writing about New Orleans & learning ways to improve your writing craft.

We'll offer our international Travel Writing & Photography Retreat in December in Vietnam. There's nothing like being in the World's Best City while taking the Retreat and enjoying this UNESCO world heritage site.

We'll have more details for you in the coming weeks as we finalize hotel details, but here are the tentative dates. Mark your calendar NOW!

- Travel Writing & Photography Retreat, New Orleans, June 11-14, 2020

- Travel Writing & Marketing Master Class, New Orleans, June 16-18, 2020

- Travel Writing & Photography Retreat, Vietnam, December 6-12, 2020

If you want to get on our workshop interest list, you can sign up here. We'll send you workshops updates when we finalize the details.

Workshops in 2020 - Interest List Signup

Group Coaching

Many of you have also asked when we're going to offer group coaching. We're planning to make it affordable, fun, helpful and productive for you. We'll be releasing the final details soon. Stay tuned!

Our BRAND NEW group coaching program will be limited to the first 25 registrants. Only people on the interest list will receive early signup privileges and discounts.

Click here to get on the Group Coaching Interest List

---
This Week's Featured Post
Luxury Travel Writing: My Story and How You Can Do It, Too
After returning from luxury travel writing assignments, when I tell other writers about the trip, they always ask how I've managed to land them. 

I have to admit, when I started out in travel writing, luxury wasn't even on my mind.  I just wanted to get published and build up my bylines. After a couple of years, as I learned more about the industry, my writing assignments expanded into new areas and things began to change.

If you like feeling pampered and living luxuriously when you travel, read my story and follow my step-by-step process about how you can do it ...

READ THE ARTICLE


---
Upcoming Posts
February 17, 2020: Magazine Editors: The Good, The Bad and The Ugly
February 24, 2020: Coping Strategies for Travel Writers: How to Be Calm in a World of Editorial Changes
March 2: Your Travel Writing Marketing Platform – And Why You Need One


---
PitchTravelWrite.com Success Stories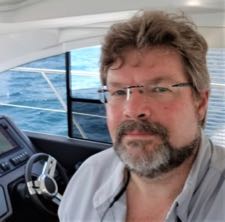 Chuck Warren Describes His Heady Freelance Writing Journey
My travel writing journey over the past two and a half years has been nothing short of incredible and I'm trying very hard to continue moving forward.
Here's my story on how I made the transition from unpublished wannabe to regular freelance contributor . . .

READ CHUCK'S STORY
---
Pitch Travel Write: Most Requested Links about Dreaming Up New Travel Story Ideas

To sell your travel stories, you have to be really creative to come up with unique story ideas that editors haven't heard before.

It takes some groundwork to become savvy at recognizing and mining gold nugget travel story ideas. A huge factor in selling story ideas and getting them published is the quality of your idea. While this may seem self-evident, finding an interesting story to pitch is a daunting task for novice freelance writers. 



So where, and how, do travel writers start their quest for a salable story? Here are 6 Tips for Dreaming Up Better Story Ideas that Sell

For novice freelance writers, trying to figure out what story to pitch to an editor is a daunting task. Because of inexperience, you have no frame of reference.  Often, beginners lack confidence in their story ideas. So where do you start? If you want to boost your bylines, try my winning system. These seven techniques can be used to constantly generate saleable ideas.

The beauty of travel writing is that you can write an article about almost every aspect of your travels and find a home for it somewhere. Editors are looking for new ideas and fresh perspectives. This post will give you some idea of the types of travel stories you can write and sell.

The best travel story is a result of writing about your personal interests or passions. Anything that interests you will result in an article that has more meaning, more emotion and a deeper level of knowledge to share with your readers.  For me, this happens to be anything about military history, especially WWII.  Your interests will be different but the important part is that it is something you truly enjoy.
Writing Genres - Find Your Travel Writing Niche

Did these articles help you refine and define your travel story ideas?

Are you ready to go to the next level? Try our Travel Writing Creative Pack to get more in-depth information.

Our Creative Pack provides the first piece of the travel writing puzzle. These three eBooks give the starting point for every travel writer: dreaming up unique story ideas, finding the best writing niches for your interests, passions and experience, and the art & craft of travel writing.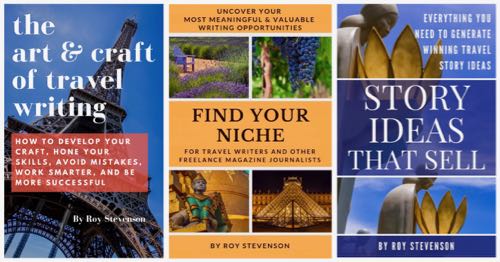 The Art & Craft of Travel Writing is a handy reference guide to make your travel stories sparkle and help you become a more successful writer. The tips and techniques packed into the 170-page book will help you develop your craft, hone your skills, and work smarter.

In Find Your Niche you'll learn why it's important to write in a variety of genres.  It explores the multitude of opportunities available to travel writers and other freelance writers.  



You'll learn to identify the niches that are most interesting and meaningful to you. And you'll find out how to hone in on the most profitable niches.

 Full of  tips, advice and inspiration, this 85-page book will help you find your niche!

Story Ideas that Sell guides you along the highly creative path of inventing and discovering potential travel stories to pitch and sell to travel magazines. Conjuring up viable story ideas are the very bedrock of every successful travel writer today.  

In this 76-page book you'll learn my winning system to generate story ideas that sell.  Master this first step - and combine it with a great pitch - and you'll soon find yourself immersed in exciting experiences with fascinating people.

---
Inspirational Travel Quote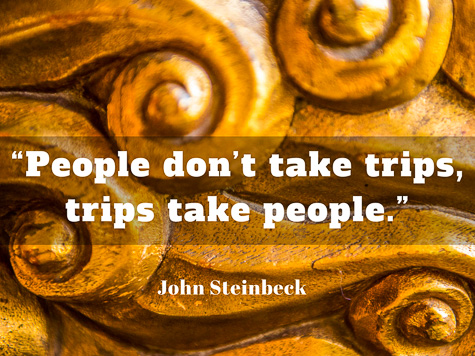 ---
RESOURCES FOR TRAVEL WRITERS
Featured Book of the Month: THE COMPLETE GUIDE TO QUERY LETTERS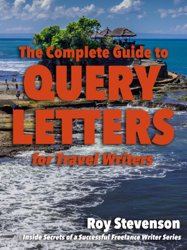 Our best-selling eBook, The Complete Guide To Query Letters For Travel Writers, shows you everything you need to know about crafting compelling query letters to sell your travel articles to magazine editors.

Well-written query letters convince magazine editors that you have an exciting travel story their readers will absolutely love.

In ten years of travel writing I've had more than 1,000 stories published in 200 magazines, journals, newspapers, in-flights, on-boards, specialty magazines, and travel websites – and they all started with a query letter.  I know how to write killer query letters that work, and I wrote this eBook to show you how to do it.

This is different from all other query letter books because you get 20 real query letters that worked for me. These are query letters I used successfully to get articles published in print magazines.

Each query letter comes with a clear explanation of the key things that sold the idea successfully. And you can use my samples to create a template for your own query letters, using similar words and layout.

Testimonials
Here's travel writer & blogger Chris Backe's review of my Query Letter eBook:



"Pitch letters can sometimes feel like the secret sauce of the blogging world. Many folks have a template or two they use, but few share them as openly as Roy has here. Call this what it is – a master-class of sales writing to get into magazines and newspapers.

The book itself is clean, complete, yet concise enough to be read in a single sitting. Roy's real world experience and credentials underscore the opening chapters, which reads like common sense should – if it were still common sense. It's up-to-date with the way things actually work here in 2015 (not the way we want them to work).

A two-page template is the appetizer, with twenty query letters written by him that resulted in an article placement as the main course. You'll soon notice the patterns used, and feel empowered to try it yourself. Note that some lateral thinking is rewarding – and that tailoring your pitch to ensure that magazine's angle is taken care of is paramount. Highly recommended." 



And another testimonial from Australian writer, Jillian Huntley:

  "Dear Roy,

I want to thank you for the fantastic amount of information you so
 freely share with the writing community.

I have been published in the academic world but as yet, nothing other
than one small article in the Travel section of the Weekend Australian, although I am just starting out as a freelance writer.



I like the structure of your query letters (having bought your e-book). I have recently completed a Travel Writing course with the Australian Writers Centre, which was most helpful, however, I found that the structure of the pitch letters we wrote in the course were not as informative or as detailed as yours. This is not a criticism of their style as everyone does things differently but to me it make sense (again) to follow a format such as yours which is detailed and informative.

As I write my 
pitch letters - I have your e-book open as a guide!

 Again, thank you Roy for your generosity in sharing your experiences."

Kind Regards
, Jillian Huntley


---
At Your Service
Coaching and Consulting
Travel Writing & Marketing Master Class
Travel Writing and Photography Retreat
Online Courses
Vietnam 1-1 Retreat & Consulting
Expat Consulting
email: pitchtravelwrite@gmail.com
If you know someone who will enjoy this newsletter,
please forward or sign up
---
Friend me on Facebook
My Facebook page is about freelance travel writing. I frequently post about:
• travel writing & blogging conferences,
• links to other well produced travel websites and blogs,
• links to my travel articles,
• travel writing themes,
• links to reputable travel writer's groups, associations, and newsletters,
• magazine covers stories and back stories,
• links to resources pages,
• links to travel writing archives,
• links to coaching and mentoring resources,
• and plenty of other useful information to get you up to speed.



Link to Roy's Personal Facebook page
---


That's all for now. Until next week - just keep pitching! Roy

Roy Stevenson
Pitch Travel Write
www.pitchtravelwrite.com






---