Greetings Fellow Travel Writers and Bloggers!
. . . and WELCOME all new subscribers. Thanks for joining us.


Editorial: Print Magazines Are Alive And Well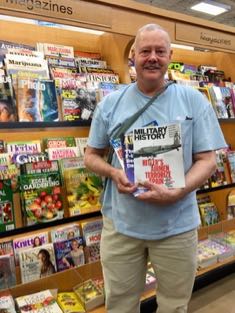 Many travel bloggers seem to believe the print magazine industry is going to disappear. At a travel writing conference three years ago one prominent travel blogger said print media will cease to exist by 2020.

We have one month to go until 2020, and I see no evidence of an apocalyptic magazine collapse. Clearly, this blogger have not taken the time to research the current state of print media.

Another blogger paraded the fact that 35 U.S. magazines folded a couple of years ago. This is only an inconsequential 0.004% of all current magazines and, by the way, a normal attrition rate.

Print is still flourishing. There's no doubt it's undergone changes because of the Internet, but these facts show you that it's still alive and strong.

If you visit the magazine rack at your local bookstore, you'll see hundreds of different publications. These are only a tiny percentage of the true number of print publications. The immensity of the magazine industry speaks for itself:

• Current U.S. consumer magazines and periodicals on the market in 2018: 7,218 (Figures from www.MagnetData.net)

• Current U.K. consumer magazines and periodicals on the market in 2018: 2,639 (Figures from www.MagnetData.net)

• Current U.S, U.K, Canada, Australia, South Africa, and New Zealand consumer magazines, periodicals, trade journals, specialty and custom publications on the market: 16,078

Obviously, these are not all travel magazines, but more than two thousand of them are directly—or indirectly—related to travel and lifestyle and other related sub-genres.

Based on an estimate that each magazine commissions approximately six articles per month, this translates to at least 12,000 commissioned travel and lifestyle related articles each month.

If these figures don't wow you, look at these revenue figures:

• Magazine units sold in 2016: 373 million

• Magazine advertising revenue and subscriptions and newsstand sales in 2017: $28.26 billion

• Magazine readers in the U.S.A. in 2018: 224 million

• People who buy magazines spend about $22.33 per year in the U.S.

Print media pays writers far better for their articles than online travel media.

For example, a big online payout is $200 for a 1200-word feature story for a travel website. But, such online assignments are rare. Most travel website writers work for free or for tiny payouts of $25 - $50/article. Print media writers would consider these very small payouts.

That same 1200-word story is likely to pay $600 in a print magazine at 50 cents/word. Print gives you a much bigger paycheck than online media. And most veteran print travel journalists regularly earn more than $1000/article.

Even if you're a novice, it's not difficult to round up several smaller travel assignments and earn $250-$500 each week in print publications. You'll have trouble doing that online.

Don't fall for the exaggerated assessments of some online travel media advocates. Print media is still an enormous industry. There's no doubt it has taken a broadside from the Internet, but it remains a solid industry with plenty of work for good writers.

I don't see print magazines disappearing by 2020 (next month!) or even in the foreseeable future. And if you can't muscle your way into some of these publications, and get paid for it, you're not trying hard enough.
---
Coaching Registration is OPEN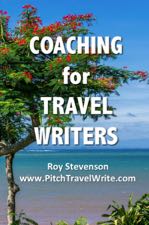 If you're interested in working one-on-one with me to achieve your travel writing goals, registration is now open for my coaching and mentoring program.

I'm only taking 5 new clients at this time. There are three packages available:
• 4-month program
• 6-month program
• 12-month program


Registration is limited to 5 people so you're assured of getting a quality coaching experience. I've got 2 slots remaining. If you want to be one of my new coaching clients, don't delay! This program usually fills fast. You can sign up here.

Did you know if you sign up for my 12-month coaching & mentoring program you also get the following complimentary benefits:

▪ Complimentary registration for our Travel Writing & Marketing Master Class in the spring of 2020, (valued at $1697)! Note: This applies to our 12-month coaching clients only and covers course fee only. It does not include travel expenses. These benefits are non-transferable.

• Digital products (eBooks and reference guides) valued at more than $225

That's right! Twelve-month clients get a full year of one-on-one coaching, plus more than $1900 of additional complimentary benefits.

You can learn more and register here

If you're ready to make progress with your travel writing, join me in one of my coaching programs.

Best wishes for your travel writing success, Roy
---
Psst ... Book Sale Coming Soon!
Just to let you know, our 3-day book sale will be happening soon. Watch for our announcements later this week.

It's happening for 3 days from December 6th-8th.

Give yourself a gift this season! All books and bundles will be on sale.
---
This Week's Featured Post
When Writing Assignments Fall Into Your Lap
Now and then, writing assignments drop into your lap, like manna from heaven.

A couple years ago the editor of an Arkansas lifestyle magazine emailed, asking me to write a cover story about American nostalgia for classic cars.  A younger writer had failed to deliver this article so the editor was in a panic.  She found me through an internet search.

As you become published more frequently, you will find this happening to you.  There are a variety of reasons that an editor goes looking for freelance writers, and there are ways to make sure that they find you.



To keep it in perspective, writing assignments (without queries) don't happen frequently enough that you can stop sending out queries for your story ideas. And you can't depend on a steady income from these lightning strikes because they occur so randomly. 



But you do need a strategy for when this happens.  

And you need to make sure that your work is visible enough to attract an editor's attention – so they can find you and hire you.


Here's how you can position yourself to attract these assignments, and how to handle the business side of them.

READ THE ARTICLE


---
Upcoming Posts
December 9: The Exciting People You Meet on Travel Writing Assignments
December 16: My 5-Step Sales Process For Travel Writers
December 17 - January 5: On Vacation!
January 6, 2020: The Fastest Way To Launch Your Travel Writing Career

---
Pitch Travel Write: Most Requested Links about Productivity: Sell More Stories, Do It Faster

Here are seven ways to increase your travel writing productivity and take control of your time.

Here are six tips to increase your productivity and create more time for writing.

It's important to sell multiple story angles about a place. This article gives you four reasons it makes sense.


---
Inspirational Travel Quote
---
RESOURCES FOR TRAVEL WRITERS
Featured Book of the Month: Rock Star Travel Writers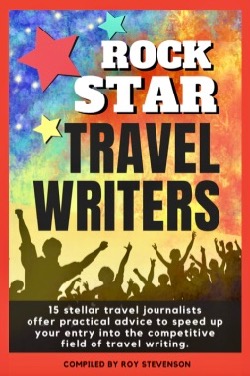 Have you ever wondered how travel writers manage to get their stories published in the top shelf travel magazines?

Our book, Rock Star Travel Writers, reveals—through a series of in-depth interviews—insider tips, tricks, and secrets that leading travel journalists use to land assignments in the most prominent travel glossies, and be paid well for their efforts.

I wish I had this information when I started out on my travel writing journey! If I'd known, early in my career, what the successful travel writers were doing to get published in top flight magazines, this knowledge would have sped up my entry into this competitive field.

This stellar lineup of highly respected travel journalists offers excellent practical advice and encouragement to help you move up the travel writing food chain.

And, for the novices reading this book, I've included a special section about four "Budding Rock Star Travel Writers". These budding rock stars are starting to consistently accumulate paying print bylines. They're already picking off some impressive publications. They're poised to move up into the travel writing big leagues—it's only a matter of time.

For the novice writers reading this, the budding rock stars are only a few steps ahead of you! It can be done - and you can read all about it in Rock Star Travel Writers.


---
We'd like to say THANK YOU to all our subscribers and social media followers. Running the PitchTravelWrite site would not be possible without your support. Thank you for following us, reading our posts, and emailing questions, comments, and compliments.

We value you more than you can know. Our goal is to help you break into travel writing, get paid for it, and land some cool press trips and free travel.

So keep emailing us - we love hearing from you!
---
At Your Service
Coaching and Consulting
Travel Writing & Marketing Master Class
Travel Writing and Photography Retreat
Online Courses
Vietnam 1-1 Retreat & Consulting
Expat Consulting
email: pitchtravelwrite@gmail.com
If you know someone who will enjoy this newsletter,
please forward or sign up
---
Friend me on Facebook
My Facebook page is about freelance travel writing. I frequently post about:
• travel writing & blogging conferences,
• links to other well produced travel websites and blogs,
• links to my travel articles,
• travel writing themes,
• links to reputable travel writer's groups, associations, and newsletters,
• magazine covers stories and back stories,
• links to resources pages,
• links to travel writing archives,
• links to coaching and mentoring resources,
• and plenty of other useful information to get you up to speed.



Link to Roy's Personal Facebook page
---


That's all for this week.

Until next week, just keep pitching!

Roy

Roy Stevenson
Pitch Travel Write
www.pitchtravelwrite.com













---