Greetings Fellow Travel Writers and Bloggers!
. . . and WELCOME to all new subscribers!
Editorial: What You Need to be a Travel Writer

There's plenty of advice floating around on the Internet about what prerequisites you need to be a travel writer, and I've certainly contributed my share of articles to this information pool.
But for this editorial, I thought I'd give you a simple quiz.
Here are eight YES or NO questions about important qualities that travel writers need to be successful. This will get you thinking and help you analyze your strengths and weaknesses.
Give yourself one point for every YES answer. When you've completed the quiz, check the table below to see how you rate as a travel writer.
Here goes!
1. Are you prepared to read about and research your destination in advance?
(Sooo many travel writers don't bother doing this crucial step.)
2. Are you prepared to actually write about your travels?
(Many wannabee travel writers are in love with the romantic idea of writing on a white sandy beach or in a hammock under a palm tree with a drink and their laptop. But when it comes to grinding out the words, they're just not into it.)
3. Are you interested in exploring new places?
(Seriously, there are travel writers that do not enjoy visiting new places because it puts them out of their comfort zone.)
4. Are you prepared to travel on your own without relying on packaged tours?
(Many wannabee travel writers are scared by the idea of preparing their own travel itineraries and arranging their own transport.)
5. Are you comfortable with wandering off course to open up new and exciting story ideas and opportunities?
(Spontaneous wanderings can be the source of many great story ideas!)
6. Do you enjoy meeting new people?
(If you don't enjoy meeting new people, you're definitely in the wrong business! It's the people that make a place irresistible.)
7. Are you polite to all people you meet on your travel assignments?
(Yes, even the obnoxious ones!)
8. Do you have the ability and means to travel several times each year?
(The experts tell you to start out by writing about local attractions and destinations - and this is a good plan. But after a while you're going to tap out the available attractions your locale has to offer — unless you're fortunate enough to live in Paris, or London, or New York, or some other place with almost unlimited travel writing potential.)
How did you measure up? Count up your YES answers and use the guide below:
1-4 YES answers. Umm . . . don't give up your day job yet.
5-6 YES answers. You're showing promise. What can you work on to improve?
7-8 YES answers. You've got the right stuff! Keep on pitching!


---
This Week's Featured Post
How I Found Travel Writing Success by Jed Vaughn
Jed Vaughn is a travel writing success story and meets the successful travel writer's criteria listed above. He's accumulated some respectable bylines on his travel writing journey including Northwest Travel & Life, Dreamscape Travel & Lifestyle, Lighthouse Digest, History Magazine, American Blues Scene, Lost Treasure, International Living, and Drone Above.

Jed's not afraid to travel to new places and arrange his own itineraries. He lives in Mazatlan for several months each year to escape the frigid winters of eastern Washington. And he's certainly not afraid to sit down and grind out the stories! Read his travel writing story here.

READ THE ARTICLE
---
Travel Writing & Photography Retreat
December 9-15, 2018
Hoi An, Vietnam
We only have one space left in our Travel Writing & Photography Retreat in Hoi An, Vietnam, December 9-15th.

If you've been thinking of joining us - now's the time to grab the last seat . . .
---
NEW! Online Course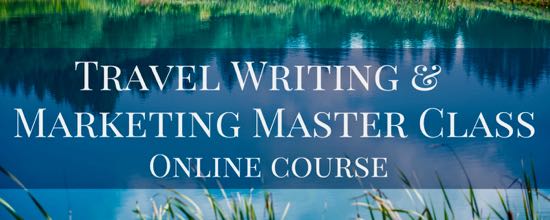 Our 2018 Travel Writing & Marketing Master Class is now available as an online course. We recorded it LIVE, for the people who weren't able to attend in person.

If you're an aspiring travel writer, or you haven't had much luck selling your articles to print magazines, this Online Travel Writing & Marketing Workshop is for you.

Everything from the classroom sessions at the Live Master Class held in Seattle in April, 2018 is included – except now you'll get to experience it in the comfort of your own home. And you can "attend" class at your own pace.

Now you can get exactly the same information, techniques, tips, and tricks that participants heard in the live Travel Writing & Marketing Master Class for half the price of the Live class - and without the travel costs!

LEARN MORE AND REGISTER
---
Upcoming Posts
September 10: Writing for In-Flight, On-Board, & In-Room Magazines
September 17: Tips to Avoid Cliches in Travel Writing
September 24: Writing Templates Will Save You Valuable Time
October 1: Creating Killer Ledes for Your Travel Stories


---
We've Been In The News
Here's my latest guest post on TravelWritersExchange about how novice travel writers overthink their way out of getting published by making assumptions. Overthinking things and worrying about "what ifs" is one of the most seductive traps that befall aspiring travel writers. And these self-doubts cost them, big time!

Link to article on Travel Writers Exchange

---
Your Travel Writing Platform
Freelance travel writers need a marketing platform as much as authors. Here are some tips on how to build your travel writer's platform and what content you should post on it.

Building a Professional Writers Website and Why You Need One
4 Reasons to Get Published on Travel Websites
How to Ask for Testimonials from Editors and CVBs

---
Inspirational Travel Quote of the Week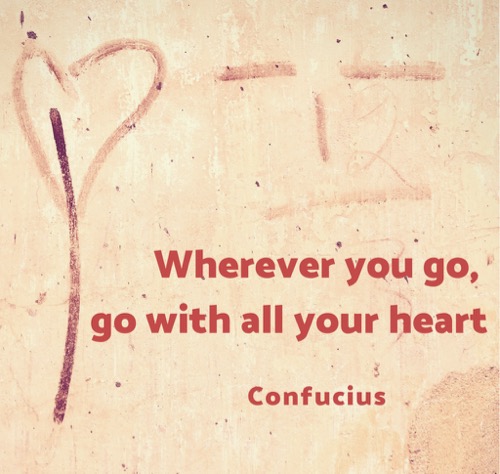 ---
Featured Book of the Month
THE COMPLETE GUIDE TO MARKETING AND SELLING YOUR TRAVEL ARTICLES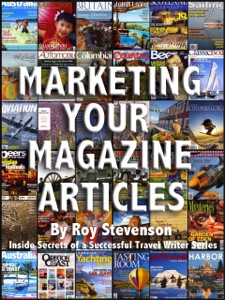 Everything you need to know about selling your travel articles. If you can't sell your travel stories, you don't get to write them.

My freelance travel writing manual, The Complete Guide to Marketing and Selling Your Travel Articles tells you how to select salable story ideas, how to write query letters, how to pitch your ideas the right way, how to find magazines that will be interested in your story, and how you can start selling your travel articles to magazines immediately and reap the fantastic travel benefits.

Here's what travel writer Mike Gerrard said about my marketing manual.

"I bought this book direct from the author's website and even though I'm a full-time travel writer myself, I learned a heck of a lot from it. We all have our weak spots, and mine is definitely pitching and writing query letters. This book pushed me into action, showed me lots of the author's own query letters that worked, and has now given me a 'to do' list for pitches I want to send. Just reading it reminded me of trips I've done in the last year or two that I could sell more pieces from, and also stuff that's on my own doorstep that I could and should be pitching. Whether you're a professional or a complete beginner, I highly recommend this book."

Here's travel writer Chris Backe's review of my marketing manual:

"Roy is a machine – at least, that's the only conclusion I have come up with. Having written for over 190 magazines (and reaching the 100 mark in 25 months), you would expect him to have a well-oiled machine and strong sense of process to keep things running. And you'd be right – his six-step 'chain-link' process is made out to be intentionally simple and easy to follow. That said, pitching, researching, and collecting good information still requires a fair bit of hard work, and the book offers no shortcuts. The specifics focus around coming up with good ideas, the correct questions to ask, finding the right publications for your ideas.

Creating distribution lists (one for each genre) makes pitching easier, while he encourages no fewer than 17 "essential elements" of a good query letter. Parts of these will sound old-fashioned to the younger set, ("no pictographs of inkwells, suitcases… smileys, [or] pink fonts…"), but will distinguish you as a professional. Chapter eight gets into some of the terminology used as rights go, along with the delightful problem of how to handle multiple acceptances.

At $99 it's far from the cheapest set of information out there – but getting your first night in, say, a four-star hotel room in Europe means the book has already paid for itself. Highly recommended."

BUY THE BOOK


---
Friend me on Facebook
My Facebook page is about freelance travel writing. I frequently post about:
• travel writing & blogging conferences,
• links to other well produced travel websites and blogs,
• links to my travel articles,
• travel writing themes,
• links to reputable travel writer's groups, associations, and newsletters,
• magazine covers stories and back stories,
• links to resources pages,
• links to travel writing archives,
• links to coaching and mentoring resources,
• and plenty of other useful information to get you up to speed.



Link to Roy's Personal Facebook page
---
Please share the e-zine with friends, family or anyone you know who's interested in travel writing. They can sign up for the newsletter and get free marketing tips each week at this link:

Sign up for my weekly marketing tips

That's all for this week.

Until next week, just keep pitching!

Roy

Roy Stevenson
Pitch Travel Write
www.pitchtravelwrite.com













---